How to Start a Fashion Blog Using WordPress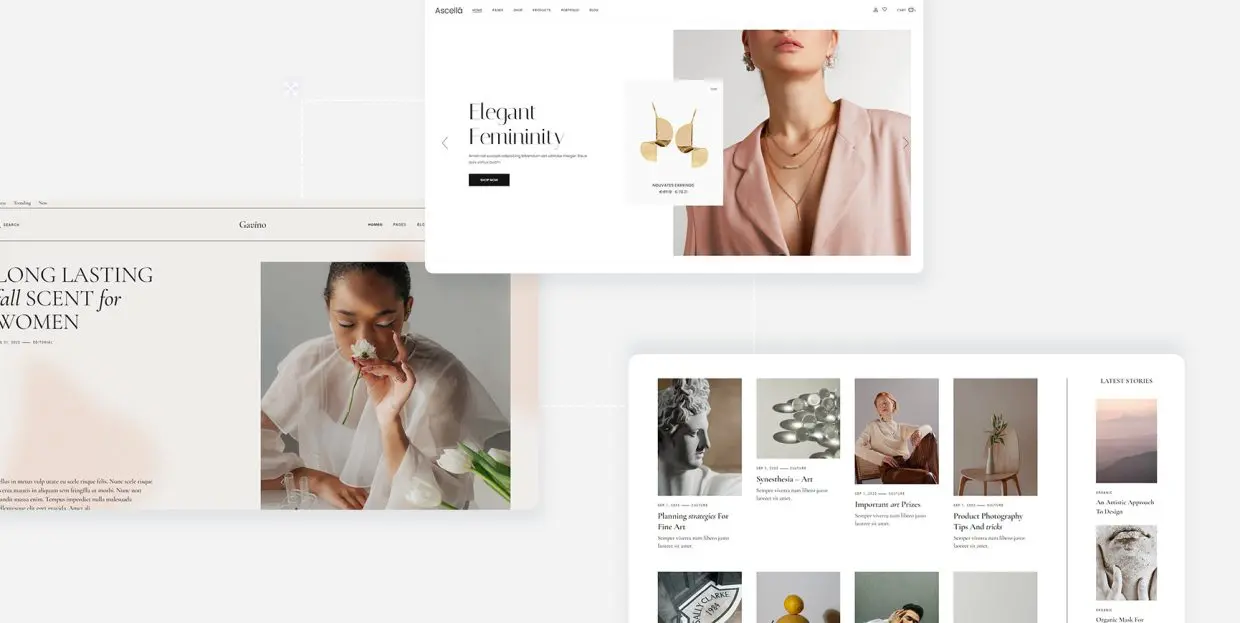 If you're an avid fashion lover, then starting a fashion blog might be a good fit for you. Not only can running this kind of blog be a great way of taking your interests to the next level, but it's also an excellent opportunity to earn credibility in the fashion circles. In fact, fashion blogs fall among some of the most popular types of blogs out there, which means you could even get a chance to monetize your passion if you start one yourself.
That being said, creating a fashion blog – or any kind of blog, for that matter – can be a bit tricky if you don't know how to start. Now, we are going to assume you've already decided to use WordPress as your platform of choice as it's known to be one of the most flexible and user-friendly blogging platforms out there. And due to its scalability and the ability to expand its core functionality with the help of many available third-party plugins and themes, WordPress is also capable of housing virtually any type of website. In fact, many reputable brands and companies have chosen WordPress as their website platform, including the likes of Payoneer and Vogue, to name a few.
Thus, we've decided to help you out on this journey and show you how to start a fashion blog in WordPress. We will even share some tips that will help you make some money off your blog, so make sure to read on as we talk about: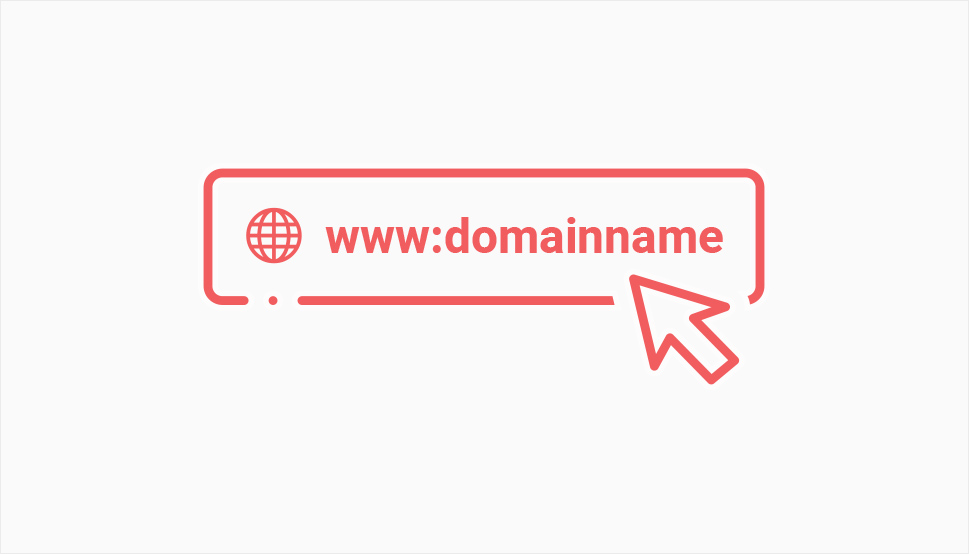 Basically, a domain name is an address that users type in to find your blog. In other words, your domain name will represent your fashion blog, which is why you should be extra careful when picking one.
The general rule of thumb when coming up with your domain name is that it should be short, interesting, and easy to remember. Also, if you want to turn your fashion blog into a business, it's best to go for something that will reflect your brand. You should also refrain from using numbers and any words that have a complicated spelling and focus on creating a name that is sure to grab the attention in your particular niche instead. Finally, you should make sure your preferred domain name isn't taken. No matter what, avoid using some names and phrases that are similar to those already in use to avoid any copyright issues.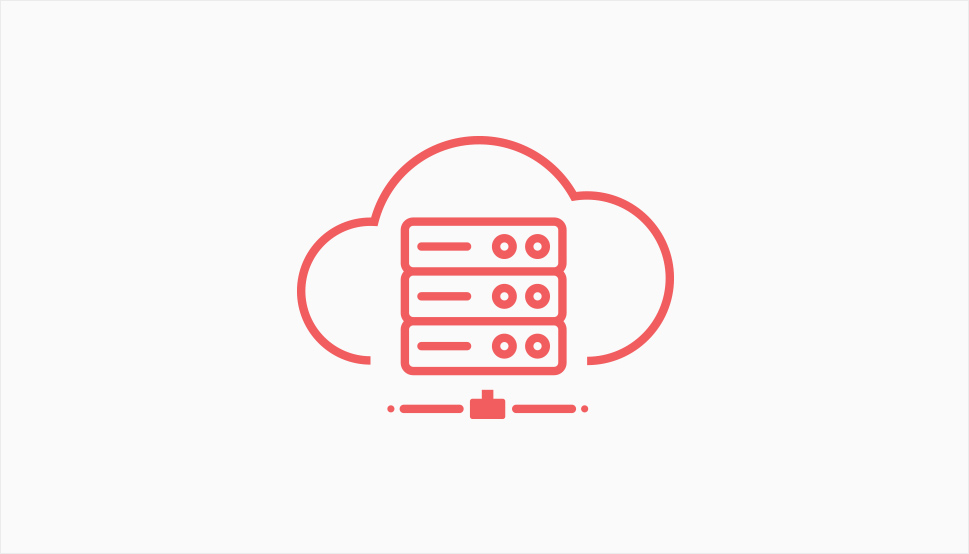 When planning to set up a WordPress blog, the first thing you need to do is choose a suitable hosting plan. Of course, you can always opt for using a platform like wordpress.com to build your blog for free, but this option has its limitations. For one, you won't be able to fully customize your website's design and extend its capabilities in general. That's why we always recommend going for self-hosted WordPress (wordpress.org) if you want to grow your fashion blog quickly and eventually turn it into a business. To learn more about this topic, we recommend checking out our article where we talk more about the difference between wordpress.com vs wordpress.org.
When picking a hosting service for your WordPress-powered fashion blog, you must go for one that is reliable, secure, and offers great customer support in general. Managed WordPress hosting is your best bet as it will take care of all technical aspects of your WordPress blog, including security, speed, backups, and more. In turn, you will be able to focus completely on running and growing your fashion blog. We recommend going for one of the well-known hosting provider names in WordPress circles, like Bluehost, SiteGround, or WPEngine.
Fashion is a massive industry that keeps changing and evolving every day. As such, it probably consists of way more "narrow" types of niches than you can imagine. And if you're a fashion enthusiast, more likely than not you also have an area of fashion you are particularly interested in. So, if you also want to become an expert when it comes to that one thing you're so passionate about, you might as well go ahead and build a reputable blog that will be entirely dedicated to your passion.
The better you identify your niche, the easier you will be able to pinpoint your target audience and get to truly stand out from the rest. Also, the narrower your niche is, the more chances you'll have to find a truly loyal and dedicated audience that will always be interested in what you have to say.
To pick your niche, you should consider your overall style first. Determine if you're into the trendy or mainstream type of fashion, or if your interests lean more towards alternative styles (like gothic, or punk, to name a few). Or, you may find that vintage or street fashion is more up your alley. Just make sure to define your style as closely as you can and then go from there.
You can make your style even more unique by doing some industry-related research and seeing what makes you different compared to bloggers whose style seems to be similar to your own. For example, you could be into a particular set of colors you prefer to use, a blend of specific materials, or maybe even a mix of a few different styles. All these can help set you apart from your competition and get your name out there fast.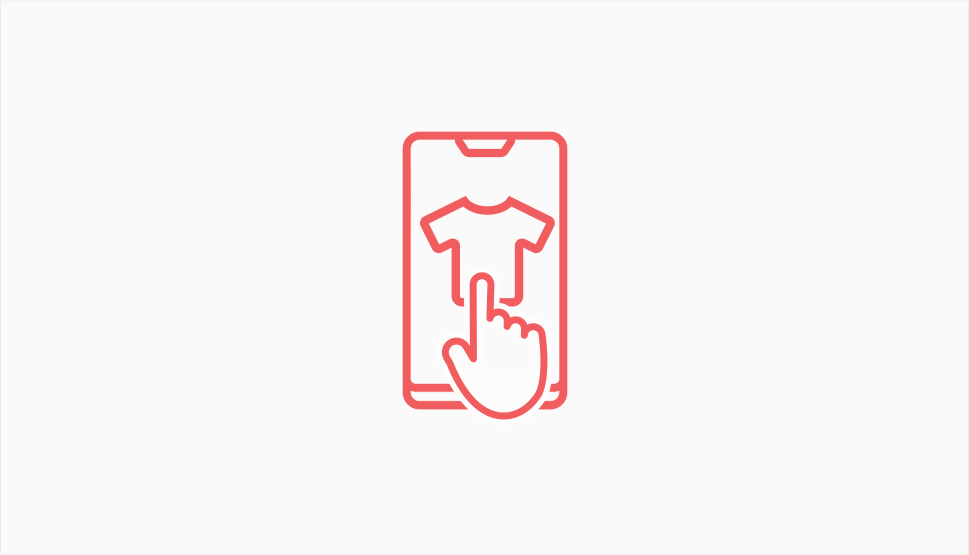 Now, during the process of figuring out your own niche, you'll probably begin to think about what type of fashion blog you want to create, as these two steps practically go hand in hand. In any case, you must figure this out as soon as possible since this can (and will) influence the later steps you need to take, like choosing the appropriate theme (but more on that later).
Just like with different niches, there are different types of fashion blogs out there, focusing on many different things. You will find anything from article-based fashion magazines that talk about various fashion industry trends and celebrity styles all the way to review blogs that analyze different clothing pieces, accessories, and even entire shops. Some bloggers even prefer to run image-heavy blogs where they only post pictures of different pieces they've bought or created, or simply share items that inspire them.
Obviously, the way you decide to run your blog can help you stand out in your niche even further. For example, if you opt for covering vintage style, you can blog about specific clothing items, talk about a specific period only (like the '70s or '90s fashion, for example), or even focus solely on vintage accessories and/or jewelry (of course, this can apply to any other style you choose to run with). You can offer some fashion advice to your visitors and talk about the latest trends when it comes to that particular style. Or, you can blog about some of your favorite vintage stores or focus on doing shopping item reviews only.
If you are an avid shopper of one particular style, you can also let the pictures do the talking and dedicate the entire blog to posting beautiful pieces that inspire you. Say that you're really into gothic fashion and have some great gothic style corsets in your collection you'd like to share with the world. Or, better yet, you have some unique clothing pieces or accessories you've created yourself. You can dedicate your entire fashion blog to showcasing your unique collection, making it into your own, personal portfolio. By doing so, you're bound to get noticed by gothic fashion enthusiasts.
In short, when picking your blogging style, your possibilities are truly endless. You just have to choose something you're most passionate about to build the right kind of fashion blog that is as genuine and authentic as possible.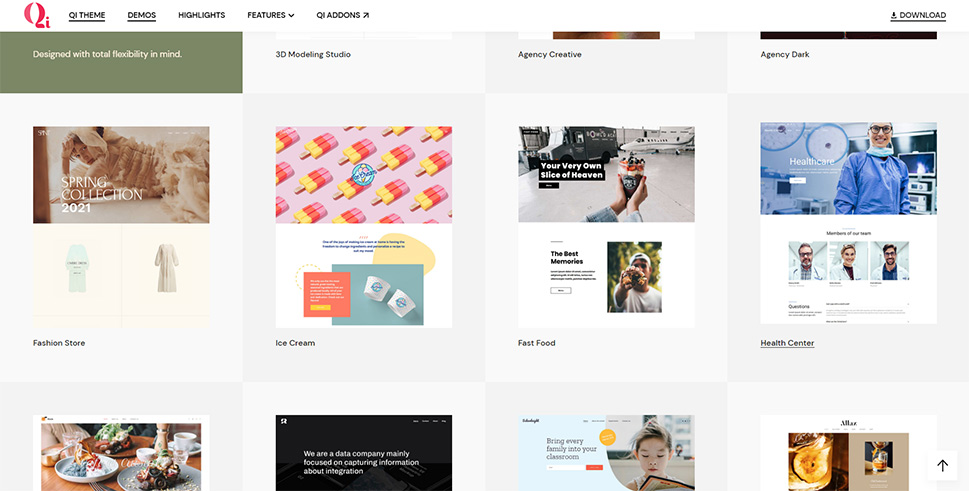 Now that you've determined your niche, you should go ahead and pick the appropriate WordPress theme for your fashion blog. Luckily, there's no shortage of WordPress themes you can use – no matter if you want to go with a premium theme or opt for one of the available free options instead. If you choose to go premium, you will be able to find many fashion-oriented themes that come with everything you need to create a beautiful and professional fashion blog. These themes include anything from premade homepage templates and beautiful galleries to a full-blown blog functionality that will allow you to choose a perfect content layout for your blog and customize every single aspect of it according to your preferences.
Now, when it comes to free themes, we'd like to single out our very own Qi Theme. This theme is fast, lightweight, and comes with a set of 100 professionally built site templates you can use to create just about any modern website or blog imaginable. You just need to pick your favorite demo (you will find anything from product presentation and sports shop to jewelry store and modeling agency-oriented templates) and then adapt it completely to your needs. In addition, the theme is packed with tons of useful blog elements that will truly help your fashion blog stand out. These include a blog list, blog carousel, contemporary post layouts, and flexible single post templates, among others. All in all, this theme is perfect if you're on the budget but still want to have some of the premium options at your disposal, like professional support, stunning design, and complete flexibility.
The sort of page builder or editor you plan on using also plays a role in picking the theme. A lot of users, especially if they're just starting, opt for Gutenberg, the WordPress' own native page builder. The platform has recently introduced changes towards full site editing, which means creating entire websites (not just content) using blocks. You can create a perfectly functional and even good-looking website using the default WordPress theme, but for superb design and advanced flexibility, we recommend checking out Qi Templates. It's a collection of page templates and patterns, as well as style-free wireframes and even full-fledged demos, powered by Qi Blocks for Gutenberg. The templates feature the latest design innovations and modern, eye-catching design, which is very important for fashion blogs.
Planning out a solid and consistent blogging strategy is one of the surest ways to attract the attention of the right audience. This means you should aim to write high-quality, engaging, and informative blog posts related to your niche, no matter what.
When creating your articles, engaging in some competitor research will also help you figure out what topics you should focus on to keep your visitors engaged and coming back for more. You should also perform keyword research to find out what keywords people use the most in your niche and then implement these keywords into your content in a natural way. This will ensure that your WordPress posts are ranking for the right keywords and increase the possibility of your blog appearing higher in SERPs.
Your next step should be creating a consistent publishing schedule and figuring out how often you should post your articles – as well as the best time to publish them. While analyzing your competition, you can also see how often they're putting up their own articles and then post your own just as often, if not even more frequently to maximize your traffic. Namely, the more often you post articles, the higher the chances that Google will notice your efforts and classify your blog as relevant. This only increases your chances of ranking higher in search results and being more visible as a whole.
That being said, quantity shouldn't override the importance of quality, so try to always balance out these two factors when planning to create and publish your posts.
There are also many great tools you can use to write quality blog posts as well as those that will streamline your workflow better to get the most out of your blogging strategy. One such tool is the SchedulePress plugin. It allows you to organize, schedule, and even auto-share your content with the help of the plugin's practical editorial calendar. You will get to add your posts to the queue and then the plugin will publish them on your preferred date and time.
Nowadays, the influencer culture has allowed many people to blog about fashion on social networks (like Instagram) without even having to use a website. Still, due to this strong competition present on social media, having a website that is closely connected to all relevant social networks is highly important as it will only help you build a strong and authentic online presence and stand out among the rest. And promoting your blog on social media (and vice versa) is one of the best and quickest ways to increase more traffic and find the audience that will be willing to share your fashion-related content.
For a start, you should make sure to share your WordPress posts on all relevant social media channels (like Facebook or Twitter) and also add social media icons to your blog. Also, there are some great tools out there that will help you connect your blog with many popular networks so you can make the most out of your social media strategy. For example, to promote your blog on Facebook and help it grow, you can try using one of the available WordPress Facebook plugins. Or, you can optimize your blog for Pinterest to attract more traffic from this popular network.
Of course, we shouldn't fail to mention Instagram, the social network frequently used by fashion models, influencers, and fashion enthusiasts alike. So, at the very least, you should allow your visitors to easily navigate between your blog and Instagram page by adding Instagram feed to your blog.
If you want to turn your fashion blog into more than just a hobby and make it a profitable business, then this last section is for you. Here are some of the strategies you can use to monetize your fashion blog:
Engage in affiliate marketing – affiliate marketing is a great way to earn money while promoting brands you like. So, you should see if some of your favorite brands or designers are offering any affiliate programs you can work with.
Sell eBooks – have any experience in the fashion industry and you're willing to share it with others? You can always create an eBook and then promote it on your blog.
Create and sell your own products – if you like to design your own clothes or other fashion accessories, you can always sell them online.
Offer an online course or service – if you have any fashion-related skills, you can always create a course to share said skills with others. This can be as simple as a styling guide or tutorial, or even some tips and advice on how to venture into the fashion industry.
And finally, remember to be patient. Making money from blogging can take anywhere from months to a year until your efforts start paying off.
Planning to start a fashion blog in WordPress that will be able to stand out among your competitors and attract the attention of the right audience can be a long and arduous process. Still, there are some general rules you can (and should) follow to get the most out of the experience. No matter if you want to try out fashion blogging as a hobby or plan to turn it into a business, just make sure to follow some of the tips and suggestions we've shared with you above. So, remember – choose a reliable WordPress-based hosting service, pick a suitable WordPress theme, make the most out of your blogging strategy and do your best to promote your site on social media. Sooner or later, you will be able to see the results of your efforts.