– 160+ carefully designed section templates
– 220+ premade patterns ready for your content
– Beautiful & fully developed website demos
– A set of 30+ wireframes waiting to be styled
– Quick & smooth, developed using light code
– Superb performance and page load speed
– Straightforward set up and customization
All blocks
Explore Qi Blocks for Gutenberg here or view the
complete list
of our blocks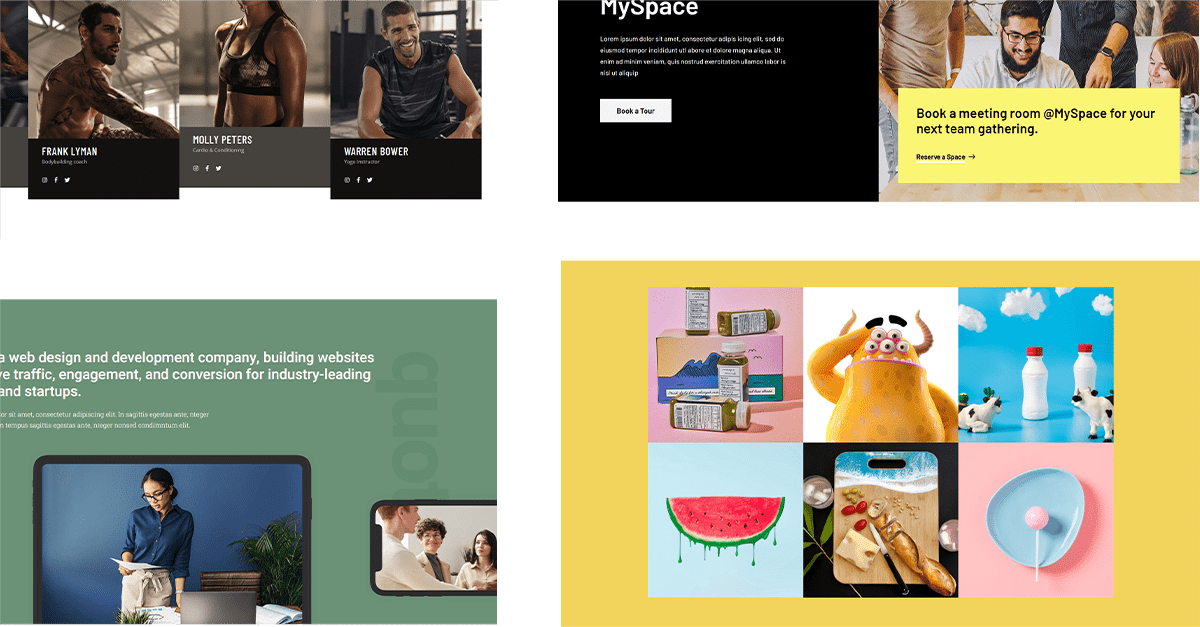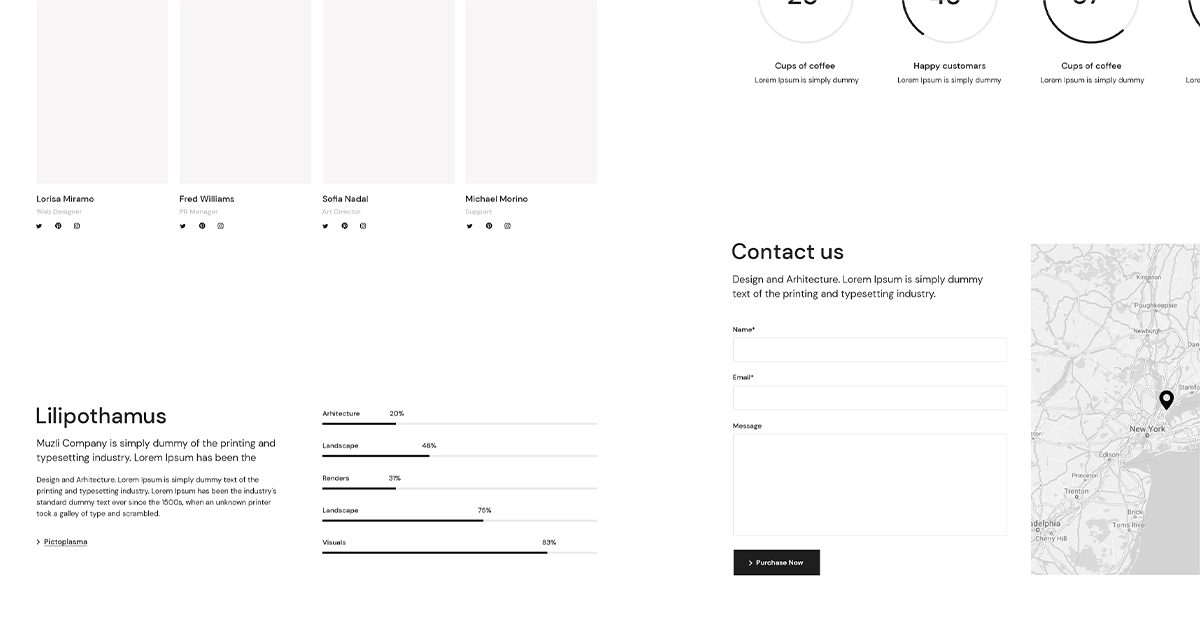 1. How do I install Qi Blocks?
There are two ways you can install Qi Blocks plugin. You can install the plugin from your WordPress dashboard: 1. Navigate to your WordPress Dashboard -> Plugins -> Add New 2. Search for Qi Blocks plugin 3. Install and Activate Qi Blocks from your Plugins page. Or you can install it directly from WordPress.org 1. Locate and download Qi Blocks on wordpress.org 2. Upload the qi-blocks directory to your '/wp-content/plugins/' directory using your preferred method (ftp, sftp, scp, etc…) 3. Install and Activate Qi Blocks plugin from your Plugins page.
2. Can I use this plugin with any theme?
You can use Qi Blocks, and blocks in general, only with block-based WordPress themes. An example of a block-based WordPress theme is WordPress' default theme Twenty Twenty-Two, released with WordPress 5.9.
3. Will the plugin affect my website performance?
We create our plugins using coding conventions and best practices that ensure a minimal impact on your website's performance.
4. How do I get support?
If you require assistance while using the Qi Blocks plugin, you can visit the support forum on WordPress.org, or you can submit a ticket and our support agents will respond to you as soon as possible.
5. What kind of support is available?
All of the plugins we develop are well-documented, and you can search our help center for many useful guides and answers to your questions. We also create video tutorials for our blocks and make them readily available on our YouTube channel. With the premium license, you can access our premium support service.
6. How do free & premium versions differ?
With the free version, you only get the taste of what Qi Block can let you do with your website. With the premium version, you can supercharge your creativity with additional, premium blocks, and enjoy the benefits of regular updates and access to premium support.
7. Can I use the plugin to build multiple websites?
You can, but you'll have to purchase the appropriate license. Qi Blocks' annual license is available in single-site and multisite variations. You should choose the latter if you want to use the plugin for more than one website.
8. Can I upgrade my plan later?
Yes, you can. You can start off using the free version of the plugin, and then upgrade it to either a single-site or multisite license. You can also upgrade from the single-site to a multisite license.
9. Do you offer refunds?
Yes, we do. Qi Blocks are covered by our 14-day money-back policy. This means that, within fourteen days of purchasing a license, you can change your mind and request a refund.