WordPress.com vs WordPress.org – What's the Difference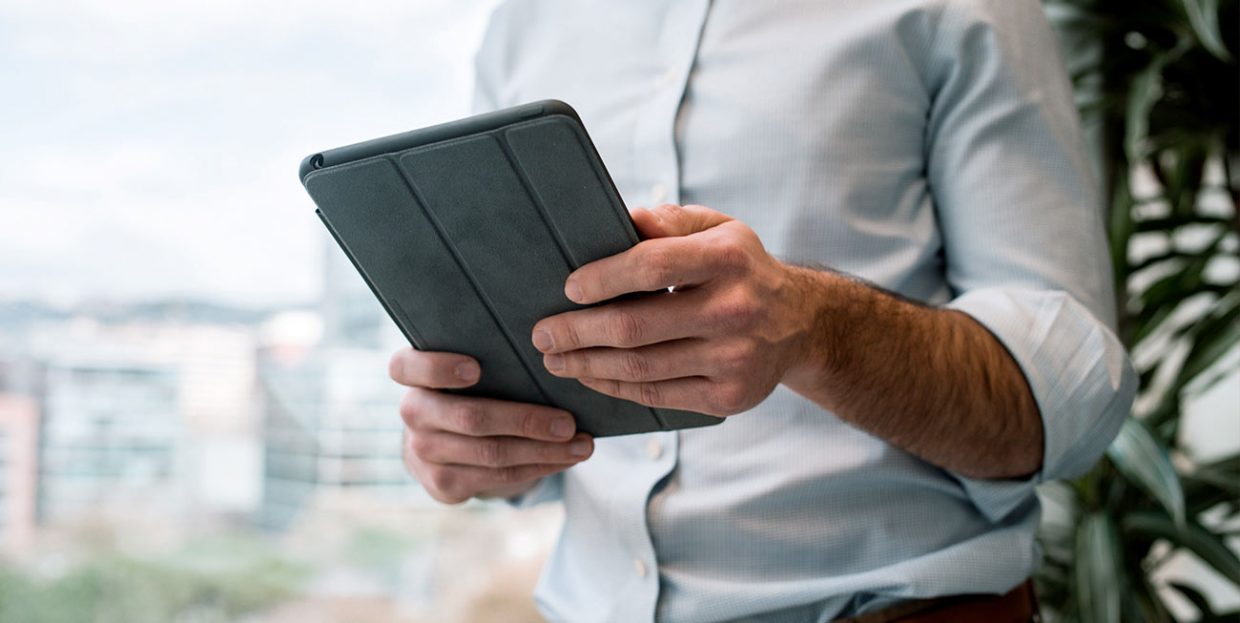 Being the world's most popular blogging platform and one that currently powers over a third of all websites in the world, WordPress has definitely become a familiar name. However, when people first start looking to create a website for personal or business purposes, they find themselves facing something of a puzzle: there is WordPress.com and there is WordPress.org. WordPress.com vs WordPress.org – which is the "real" WordPress? Which is official? Which one is better? Which one is free?
In this article, we're going to answer all these questions. But let's start from the beginning.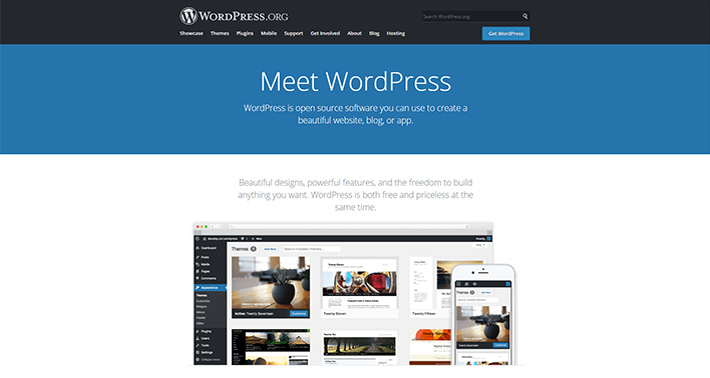 WordPress.org is the WordPress. When people talk about WordPress, in 99% of the cases they're referring to the .org version. Known as the self-hosted WordPress, WordPress.org is home to the most popular content management system (CMS) in the world – an open-source platform that was created in 2003 by Matt Mullenweg and Mike Little.
First conceived as a basic and user-friendly blogging solution, WordPress quickly evolved into a powerful platform for all sorts of websites, including some pretty big ones. One of the main reasons for the popularity of WordPress both among users and among developers is the fact it is an open-source platform. Everyone can build upon it, contribute to it, copy it, use it for whatever purposes. Thanks to this, the WordPress environment is today a collaborative ecosystem of plugin and theme developers, users, experts, designers and all sorts of other contributors.
When it comes to "regular users," the most important distinction between WordPress.org and the .com version is that if you want to build a website using the software from WordPress.org, then you will have to take care of web hosting yourself. With WordPress.com, that's not the case – they will host your blog and you won't have any expenses related to WordPress hosting.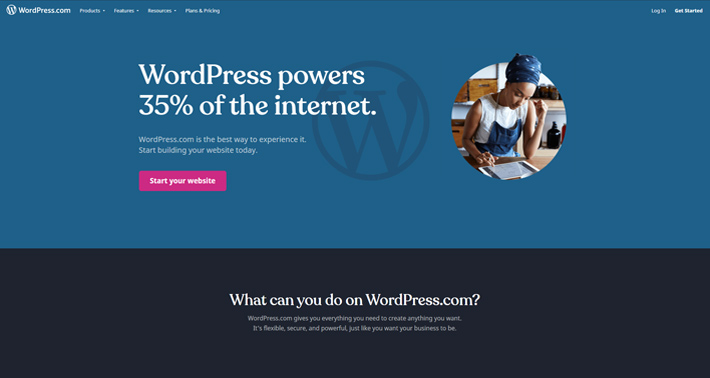 If WordPress.org is software, WordPress.com is more of a blogging solution, a platform that you can use to set up a simple blog.
On WordPress.com, the basic features are free. You don't even need hosting or a domain name, nor do you have to install WordPress, since your blog will be on a subdomain (eg. yoursite.wordpress.com). WordPress.com uses the WordPress platform software at its core, but on the user end, there are a lot of limitations compared to self-hosting WordPress.
While some paid WordPress.com plans include certain features and advantages that bring it close to the WordPress.org experience, the basic, free plan does not allow users to add plugins or use custom themes.
Another important distinction is that WordPress.com is a simple blog publishing platform and there is not much else you can do with it. As such, it is a good solution for users who are just starting and who want to see how it feels to have your content published out there.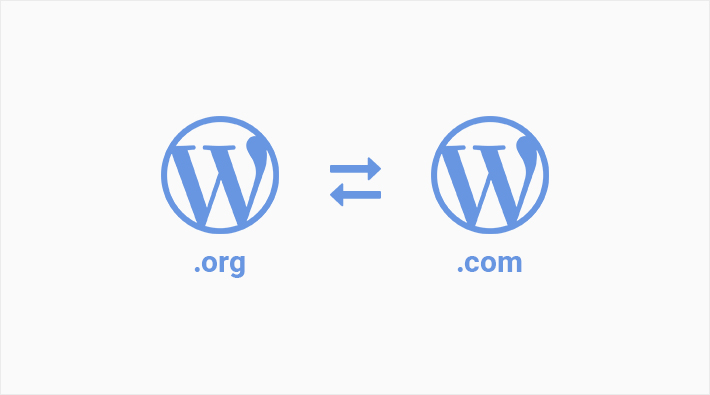 This might be a good time to clear up another thing that puzzles many users when it comes to understanding the difference between WordPress.com vs WordPress.org. What exactly is the relation between the two?
If we look at the ownership structure of both platforms, it's clear why things are a bit confusing. WordPress is a registered trademark, owned by the WordPress Foundation. The Foundation owns WordPress.org. As for WordPress.com, it is owned by the company called Automattic, which is helmed by Matt Mullenberg, one of the co-founders of WordPress. So, the two projects have the same origins, but their paths, as separate entities, have parted long time ago, and so did their purposes and scopes.
WordPress.com vs WordPress.org – Which is Better?
Now that we've cleared the difference between WordPress.com and WordPress.org, the question "Which is better?" is no longer a legitimate one – it's like apples and oranges. The real question should be "Which one is better for my needs?" And that is a question we can actually address.
Considering that WordPress.com is a simple blogging platform for publishing content and WordPress.org is a powerful CMS for creating websites, you have to ask yourself what your goals are and what you want to achieve with your blog or website, before you make the choice.
Let's take a look now at some of the advantages and disadvantages of both WordPress versions that should help you make an informed decision.
Pros and Cons of WordPress.com
Like we said, WordPress.com is free, at least its basic version is. There are paid options that range from Personal to eCommerce, and each tier comes with more disk space, better features and advanced tools. But we're only going to talk about pros and cons in terms of the free version here, since that is the one that attracts most users – the ones who are willing to pay usually opt for the self-hosted solution (i.e. for WordPress.org).
Makes a good starting point for blogs and personal websites
Automatic updates and backups
The free version has highly limited resources
No monetization options (no selling ads, no e-commerce, no membership sites)
WordPress puts their own ads and branding
Only WordPress stats are allowed (no Google Analytics)
No plugins or custom themes
Pros and Cons of WordPress.org
The main thing about the "real" WordPress is that it provides the means for building a website of your own. This means that with WordPress software you get a real website, not a blog on someone else's domain. Sure, you pay for the web hosting and there may be other expenses along the way, but we're talking about a real website here, one over which you have complete control.
Still, not everyone needs this much liberty and power of control. Check the pros and cons of WordPress.org to see if it is the right solution for you.
The software is 100% free
You are the sole owner of your site and all its data
You can sell ads and keep all the revenue
You can set up an e-commerce store or a membership site
You can install plugins and themes
There are some additional costs (hosting, domain name, premium themes and plugins)
You're on your own – no one else is in charge of security and maintenance, updates and backups
Takes a little know-how to successfully manage a WordPress site
WordPress.com vs WordPress.org – Which Should You Choose?
When it comes to choosing between WordPress.com vs WordPress.org, you should keep in mind that both are excellent solutions in their own right. It all depends on what you want to do and what your goals are. If you need a simple platform where you will be able to share your thoughts, images and other content, then the .com version might do the trick. If your ambitions are higher and if you need an actual website – a blog, magazine, portfolio site, shop, showcase, listing or anything else – then WordPress.org is the one to use.