10 Best eCommerce Business Ideas for 2023
We're so used to being able to purchase goods and services from our home, using our laptops or hand-held devices, we almost get surprised when a retailer doesn't have an online shop. Sometimes even offended! eCommerce has deeply permeated the way we shop but also the way businesses earn their profits. Starting an online shop is today easier than ever, so if you're considering venturing into eCommerce yourself, you might be in need of some good eCommerce business ideas you could easily turn into reality with WordPress.
WordPress and eCommerce make an extremely good match. Thanks to the number one eCommerce plugin, WooCommerce (about which we have a beginner-friendly guide), you can set up any sort of shop in no time. Managing products and inventory is easy and intuitive, and you can set up useful things like wishlist and quick view, create product bundles, boost your sales with upselling and cross-selling, and so much more. There's a plugin or extension for basically anything you could think of, and many of them are completely free.
In short, whatever shop you want to run, WooCommerce and WordPress have your back. eCommerce is an extremely lively industry, and if you follow some tips and latest trends in the industry you can start turning serious profits pretty quickly. But first things first – what do you want to sell?
We've created a list of the best easy eCommerce business ideas for you to try out. We made sure to make them all rather simple and affordable, since we understand that not many people have a strong starting budget or can count on any initial investments. Here are some of the things we believe anyone could sell easily: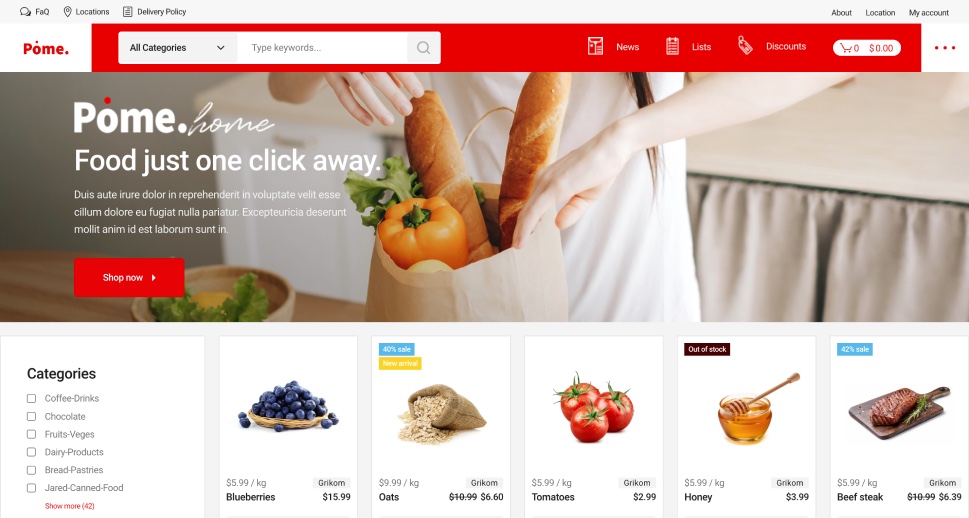 As more and more people are becoming aware of various downsides to industrial food production, the interest in locally grown, organic, homegrown and farm foods has increased significantly. If you live in a small community with lots of farms and gardens, or you have your own garden-grown food, or better yet – a farm, you should consider selling it online. Fresh produce, meat, fish, cheeses, preserves, sauces, bread, flour, cakes, pies…people love buying this stuff from small, local producers and farmers. And it's rather easy to sell, as most of it doesn't require more than a bit of smart logistics. If you're growing pesticide-free or organic food, you can easily get a certificate (this will vary depending on your specific country and region), which will only boost your sales and allow you to price your goods a bit higher.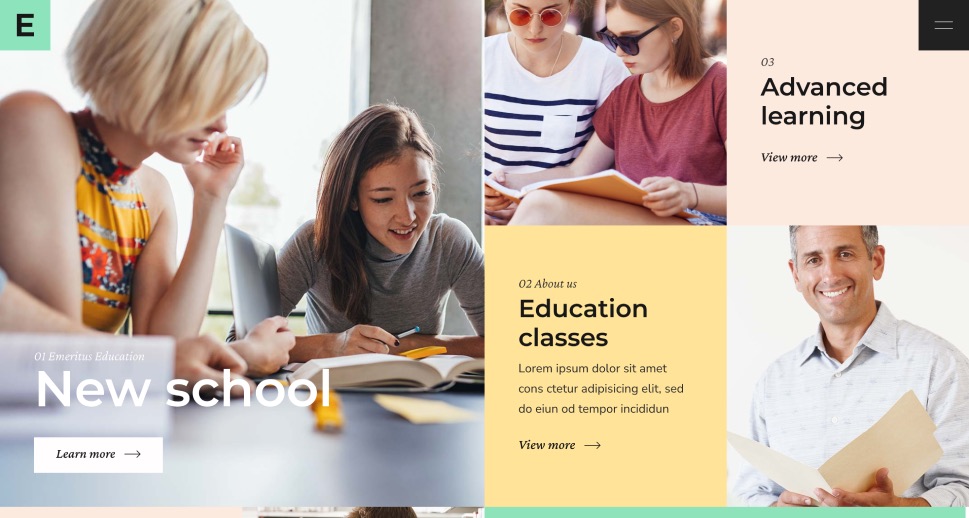 Foreign language, drawing, cooking, photography, coding, business, marketing, trading…whatever skill you've got, there's a good chance you can monetize it through eLearning. Creating an online course with WordPress is actually rather simple, thanks to LMS (Learning Management System) plugins and themes that include LMS modules and functionalities. With these, you can create assignments and quizzes, as well as content-dripping, lesson previews, reviews, discussions, and so on. You can even set up a multi-instructor platform. Furthermore, thanks to WooCommerce's extensive payment options, you can set up multiple payment gateways. Once you set up a course and figure out how you want to structure the lessons, you need to promote your course to attract students/clients. With WordPress, that should be a piece of cake, too. In short, online courses are a great, fun and inspiring way to earn some extra money on the side, or even make e-learning your full-time source of income.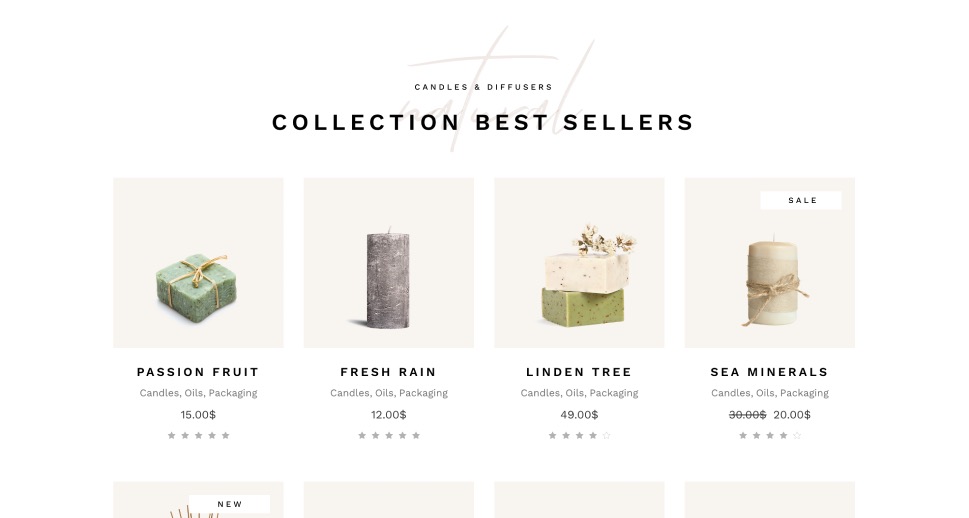 The 1990's DIY trend popularized candle-making, as well as various wax products that are good for you and easy to make. The 21st century saw a rise in arts and crafts of all sorts, candles included. Candles are incredibly versatile – they can be used to set a romantic mood, to create a lovely atmosphere at home, to communicate different kinds of aesthetics. Today, there are all sorts of candle-making kits you can purchase relatively cheaply and use them to create your own unique candles with different fragrances, aromatherapeutic properties, in different colors and shapes. Candle-making isn't expensive and your product will be rather affordable, which will draw crowds to your online shop. You can boost sales through content marketing and visual storytelling, and you can even use a Pinterest-style gallery to draw in the crafty folks.
Similarly to candles, homemade soaps have become popular in the 1990's thanks to the increased availability of the raw materials and a rise in interest for arts and crafts. Homemade soaps make an excellent gift and allow for a lot of flexibility when it comes to ingredients, fragrances, shapes and colors. With the right essential oils, herbs and butters, you can make soaps for sensitive, oily or dry skin, for kids and for gents, vegan soaps, and so on. Obviously, great versatility means better chances of selling and, much like candles, you don't need to invest much in the production. You can make soaps, even the very elaborate ones, at home. Homemade skincare is incredibly popular these days so if this is something that interests you, you should have no problem setting up a very successful online soap shop.
Everyone loves coffee and those few who don't – love tea. Specialty coffee, exotic coffee and tea varieties, as well as artisan and craft coffee have become extremely popular over the last few years, so obviously starting a specialty coffee and tea online shop using WordPress should be an easy and successful endeavor. The trickiest part is to find a wholesale dealer to work with, and for this particular type of goods you may consider a dropshipping model. Don't forget to write a blog – coffee and tea people love reading about their cherished beverages, different varieties, different styles and ways to make it.
More often than not, people have no idea what to give to their loved ones, friends, family and coworkers as a present. For those chronically out of gift ideas, you can start a gift set shop. You can set multiple categories of gifts – for men, women, children, for various occasions (birthday, anniversary, new job, retirement, engagement, wedding, get well soon, and so on). You should also make sure to offer a range of gift sets that go from affordable to more upscale. A properly set up WooCommerce shop with carefully calibrated product categories and filters (which you can do with the help of appropriate plugins) will help your visitors navigate the site easy and find the perfect gift in no time, which will make them come back the next time they have to purchase a gift for someone.
Printing equipment of solid quality for small to mid-level production can be purchased relatively affordably and can turn out to be an excellent investment. With a small print shop you can set up in your own garage or back room, you can sell all sorts of printed goods online – from labels, stickers and posters to mugs, t-shirts, tote bags and more. You can design the prints yourself if you have a knack for it, or team up with young designers looking to reach wider audiences – the benefit will be mutual. You can sell your items individually or as product bundles, offer product variations, and, if it works for you, you can set up a rating system. Feedback and user-generated content are the best marketing you can get.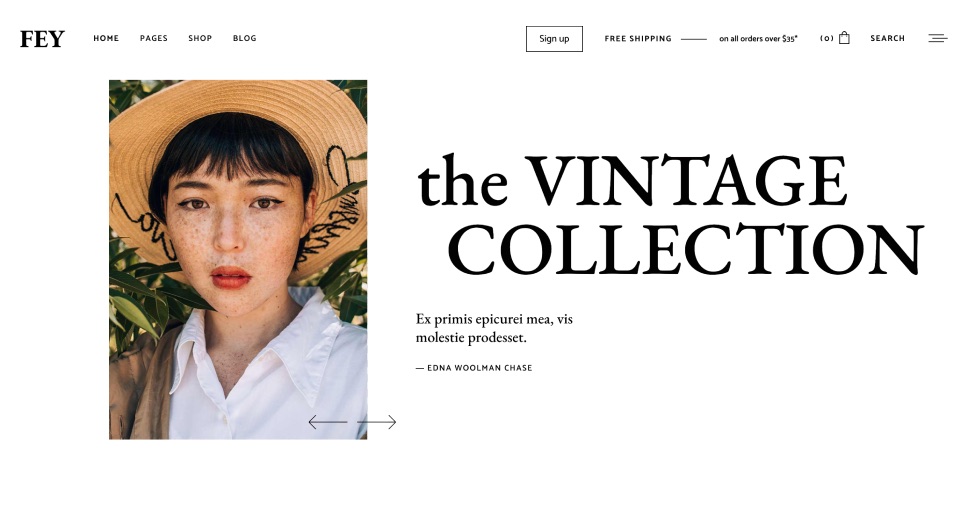 There is surely no shortage of vintage and second hand shops, both online and in their brick-and-mortar form. Still, there's no such thing as too much gorgeous but cheap clothes, so if you have an attic full of grandma's dresses, coats, purses and hats you will never wear, why not sell them online? You can set your shop apart from the others by creating curated collections. A well-designed portfolio or gallery will compliment your items, and you can also consider turning your shop into catalog mode. This is proven to attract customers as it creates an aura of exclusivity and mystery. Once they realize your items are actually rather affordable, they won't hesitate a second to make a purchase. Things like free shipping and product giveaways can also help boost sales in your vintage apparel online shop.
By now, pretty much everyone realizes that cannabis is so much more than just getting stoned. The non-psychoactive substance of cannabis – CBD – has a wealth of beneficial qualities for the mind and the body alike. It has a soothing, calming effect, it can promote healthy sleeping patterns, ease chronic pain and even help with seizures. Its cosmetic and dermatological benefits have also been proven extensively. CBD can be good for pets, too, as it helps ease anxiety and therefore reduce aggressive or stress-induced behavior. Considering all these wonderful benefits, it's no wonder more and more people are turning to CBD oil to help solve various issues and starting an online CBD shop can therefore be very lucrative. The trickiest bit is to find a supplier of CBD oil, but if you already know of someone, there's virtually no reason you shouldn't start your CBD shop today.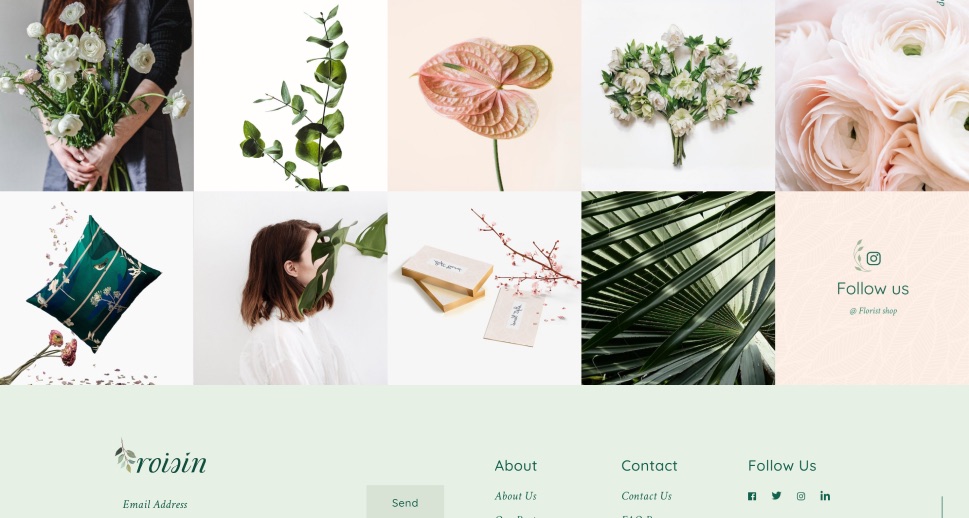 Not everyone has a green thumb. A lot of people love plants but have zero luck growing them on their own. Houseplants instill a sense of serenity and joy to any living space, so it's no wonder people love bringing plants into their home. If you have a garden, a greenhouse or a plant nursery, you could help those who are not so savvy when it comes to growing houseplants by setting up a lovely little houseplant shop and becoming an online florist of sorts. There are services offering various packaging options so your plants can travel safely to their new owners, and if you don't want to ship them yourself, there are surely at least a couple of carriers in your area you can work with (and include the shipping rate in your plants' price). Don't forget to write a blog about growing plants, with tips, tricks and lists – people love reading these, and they will show to your visitors just how savvy and serious you are when it comes to houseplants.
As we saw, the means for starting a successful online shop using WooCommerce and WordPress are certainly not lacking. In fact, the two make a perfect foundation for building an eCommerce website that is simple to build and customize, easy to manage, and highly suitable for scaling up and boosting your conversion rates. If what you're lacking are ideas, we hope our list helped you find some inspiration. Let 2023 be the year you become a successful eCommerce entrepreneur and make sure to let us know how it goes!