10 Best Button Plugins for WordPress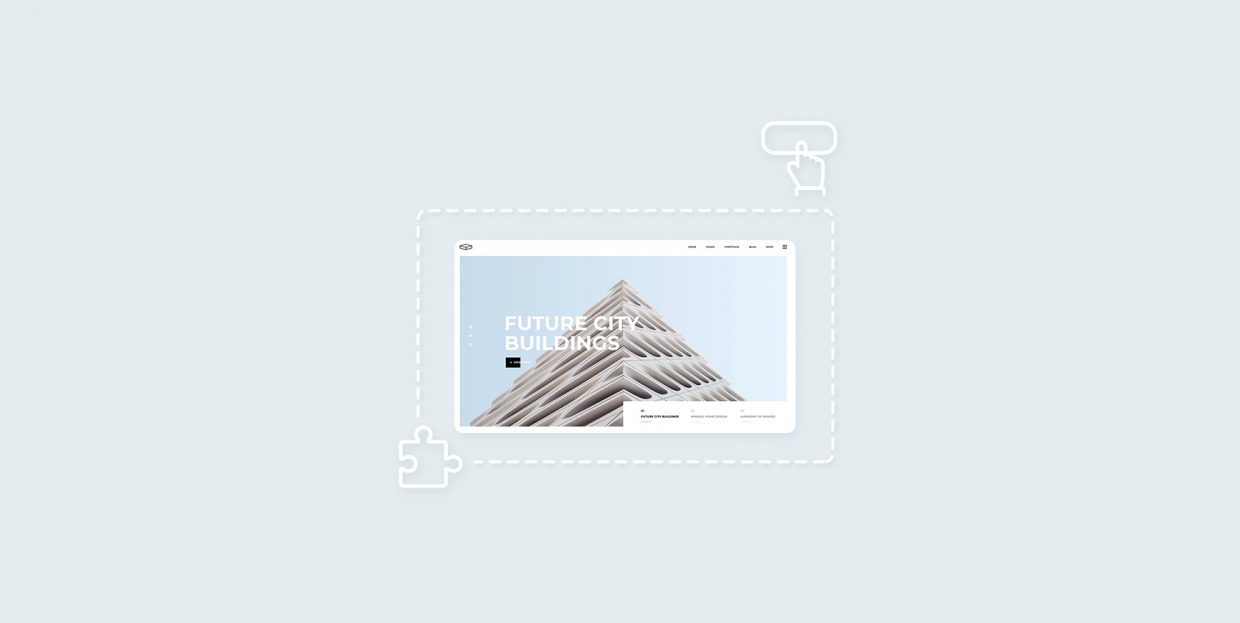 Buttons are very easy to add, even if you don't want to bother with CSS/HTML. This is WordPress we're talking about, so for anything worth doing, there's a plugin out there that could help you. In this article, we'll show you the most useful WordPress button plugins.
The plugins you'll find on the list include: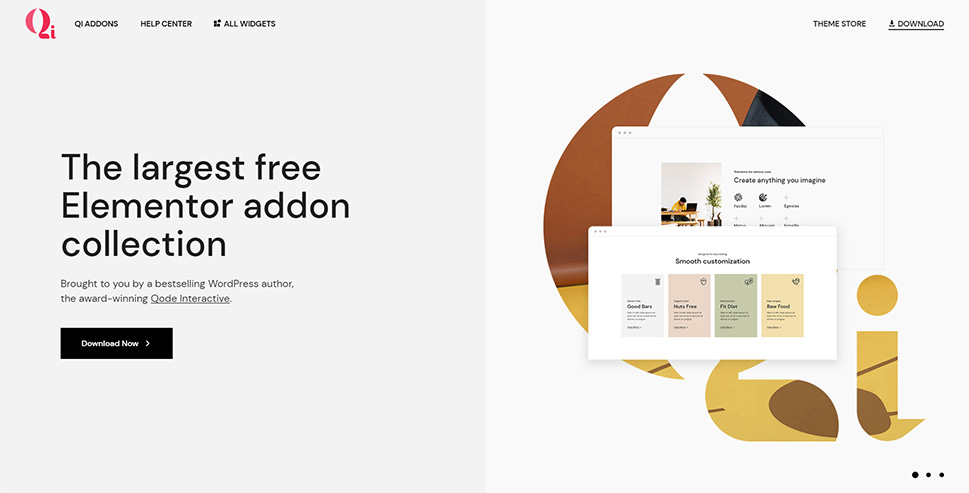 We'll kick off the list with an amazing collection of Elementor addons that just happens to be created by our design studio. Qi Addons for Elementor is the biggest free bundle of Elementor widgets you'll find online, numbering sixty widgets, and containing not one, not two, but three separate button widgets. Of course, when you download it, you get to use the remaining fifty-seven widgets, too – and they're a great bunch of widgets to expand on Elementor's initial offering.
Let's stick with the three button widgets, though. There's the general Button widget you can use to create stylish buttons on your website. Then there's the Info Button widget, which lets you create buttons that contain a bit more information than the regular buttons. The Add to Cart Button widget will make the buttons in your online store more inviting than they've ever been. As for the call-to-action buttons, Qi Addons for Elementor has a Call to Action widget that lets you build a whole CTA section, button included.
Qi Addons for Elementor is free.
Do you need a plugin to let your website visitors share anything from your website to any destination you can think up? AddToAny Share Buttons is a plugin that's up for the task – and it'll also help you achieve so much more.
As far as share buttons are concerned, the plugin will let you choose between standard and floating buttons, as well as the official buttons from popular social networks. It will let you employ counters, use your vector icons, and include image-sharing buttons. You'll have plenty of freedom with the placement of the buttons, the ability to integrate the buttons with Google Analytics and track shared links with Bitly, and you'll get all of that in a package that's been WordPress-optimized.
AddToAny Share Buttons is a free plugin.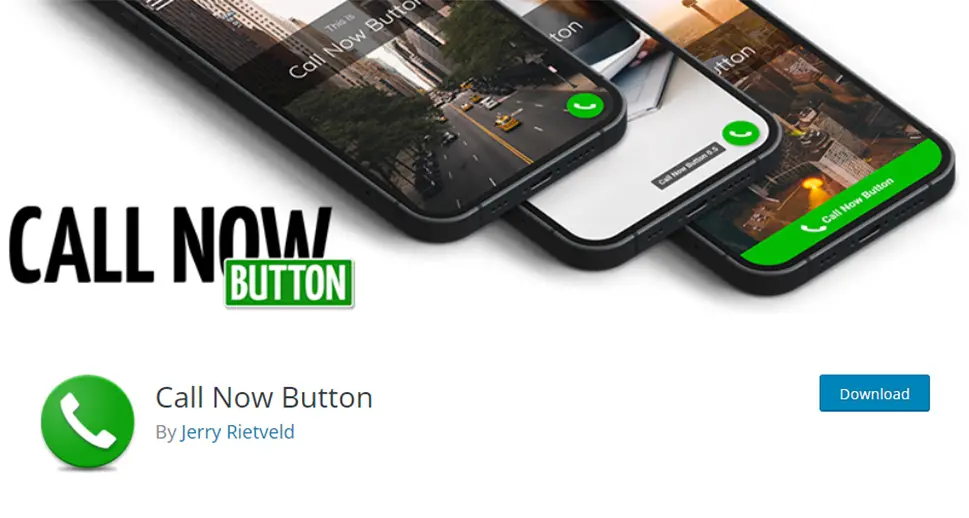 Have you noticed an increase in the number of website visitors browsing your website on mobile devices? Chances are you have, since more and more people are using smartphones as their go-to device to go online. If you want to give mobile visitors even more options to get in touch with you and your business, you can install the Call Now Button plugin and use it to add – a call now button.
The plugin works simply – you enable it and then you enter the phone number you want the phone to dial when someone clicks on the button. That's all there is to it, although you can also change the way the button looks and where it's placed on the website. You can also connect the button with Google's products to help you track clicks and conversions. As far as your website visitors go, this plugin allows them to call you on their smartphones with a push of a button.
The plugin is free to download and use.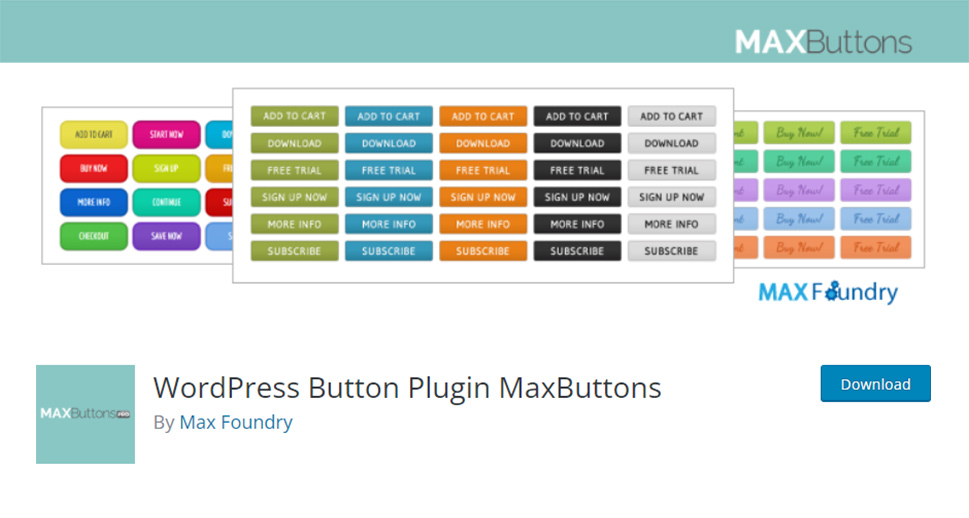 When it comes to adding buttons to your WordPress website, one of the most popular plugins you can use is the MaxButtons WordPress Button Plugin. The plugin comes in a free and a pro version, and it has addons you can use to expand further on its capabilities.
At its core, MaxButtons is a plugin that lets you add buttons to your WordPress website without writing a single line of code. The plugin doesn't limit the number of buttons you can create with it, and it lets you choose colors and preview them on different backgrounds. The plugin works with Gutenberg, as well as other page builders, and it integrates well with popup builders.
The pro version, which starts at $24 per year for a single website, adds the ability to include an additional line of text to your buttons, as well as access to additional button packs, icons, and integrations.
Though the new WordPress Block Editor has a Button block, it only lets you create simple buttons. If you want to create conversion-optimized and beautiful buttons, consider using the Ultimate Blocks plugin.
Ultimate Blocks plugin comes with a Button (Improved) block that lets you add advanced buttons with more customizations. And the best part is that it doesn't require any complex settings. Install the plugin, go to your editor, and insert the 'Button (Improved)' block. You can change the size, width, border, radius, color, and icon of the buttons.
Along with the button block, Ultimate Blocks has 20 more awesome blocks that will help you to make your content shine. And the plugin is completely free.
Sometimes, you just want to sell something on your website without all the hassle of setting up a full online store. If that's the case, a button that lets visitors pay for your products or services with PayPal might be everything you need. Thanks to Easy PayPal Buy Now Button, you can add such a button easily to your website.
The plugin lets you insert a button with the name of your product and its price to your website so that people who press it might be forwarded to the payment window immediately. You get to choose how the window opens, as well as the pages the customer sees upon successful payment or payment cancelation.
With the pro version of the plugin, available for a bit under $50 per year, you can access a lot of useful eCommerce features. You can charge tax, manage inventory, apply discount rates, and view sales in your website's backend.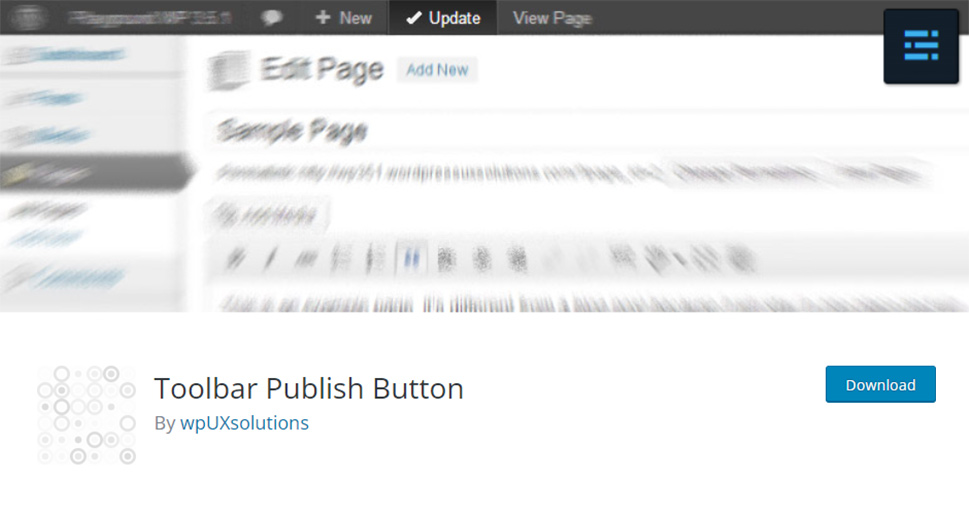 Thus far, the plugins we've seen help users share, buy, call, or interact in other ways with your website. But what about you and the people who administrate your website? Is there any way to make your work easier by adding buttons with a plugin? The makers of the Toolbar Publish Button plugin would say there is.
The plugin doesn't do much – it just adds buttons that let you save, update, publish or preview changes you create on your website right there in the toolbar of your website's backend. It doesn't affect any functionality and it doesn't change anything else. It simply saves you from having to scroll to the button by placing it always at the top of the screen.
Toolbar Publish Button is a free plugin.
Podcasts, the successor to various radio formats, are a form of content that's been increasing in popularity over the past decade. If you've decided to join in on the fun with your offering, you might have used WordPress to launch your podcast. However, you can host your podcast at other places, too, and if you do, you can help people reach your podcast using the Podcast Subscribe Button plugin.
This plugin lets you implement subscribe buttons to around sixty of the most popular podcast platforms. You can add the buttons in several different ways, using a shortcode, the block builder, or theme options.
Podcast Subscribe Button is a free plugin.
Is there a better way to reward your customers than by offering them a discount or a coupon code? There's a reason this technique is so popular in commerce – it works, and thanks to the Coupon & Discount Code Reveal Button plugin, you can easily implement it on your website.
With the plugin, you can effortlessly create buttons that will show coupon codes, discounts, or any other text to your website visitors once they click on the button. You can choose the design of the button, a color scheme for it, enter a link, and choose what happens when someone clicks on it. You can then easily add the button to your website using a shortcode.
Coupon & Discount Code Reveal Button is a free plugin.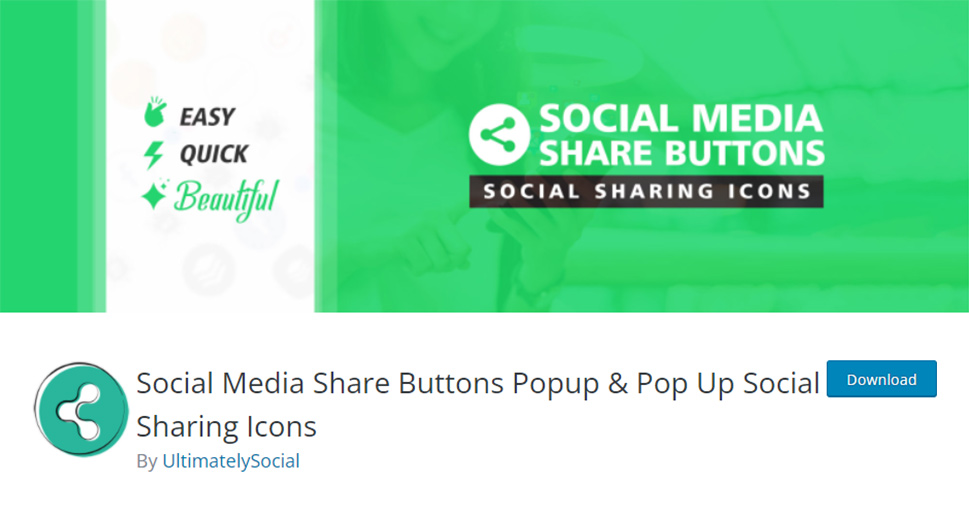 When you think about the shareability of your website, you always have to take into account the ease with which people can share your content, which is where plugins such as Social Media Share Buttons can help you out tremendously.
This plugin will let you add social share buttons to your website. You can choose from sixteen different icon designs, add multiple actions to a single button, choose between a sticky or floating button, include them in a pop-up with an invitation, and choose between many other options. In the free version, the plugin works with the most popular social networks including Facebook, Twitter, LinkedIn, and Pinterest.
The premium version of the plugin, available at roughly $30, brings a whole lot more to the table. The pool of buttons you can use increases drastically to include Yelp, Patreon, Discord, Skype, Blogger, GitHub, and many other places you can lead your website visitors to. You also get additional design styles, sharing options, and optimizations.
Buttons are the building block of website interactivity, but they can offer so much more to the visitors as well as you, the website admin or owner. Whether you use them to facilitate communication or promote an action, you should always pay special attention to your buttons. Make sure that they're designed well, located in all the spots where you need them, and that clicking on them performs the desired action.