10 Popular Types of Websites You Can Make With WordPress
When a person takes on the quest of building a website, one of the first platform suggestions that come up is WordPress. And truthfully, this strikes as no surprise, since this popular CMS is currently powering over 35% of all websites on the web.
Of course, there is a good reason why this platform is so popular. Aside from being completely free, WordPress is highly flexible and allows for full customization of all types of websites imaginable. On top of all that, it is quite practical and easy to use, and even if you're a complete novice, installing WordPress takes a surprisingly short amount of time.
The Secret Behind the Growth of WordPress
While it is true that the WordPress platform was originally used to create blogs only, this hasn't been the case for a while now. Namely, the growth of WordPress traces back to many of its enthusiasts and developers enhancing and tinkering with its code. Thanks to these core code changes and together with the emergence of many different third-party WordPress themes and plugins, it has become a powerful and adaptable CMS it is known to be today.
So, not only does WordPress allow you to create and establish a fully practical and user-friendly blogging website, but it is also perfectly capable of helping you build virtually any type of website. And we're not just saying that to sound dramatic – we mean it quite literally. To further elaborate on this statement, we'll share some of the different types of websites you can build using WordPress:
As we already mentioned above, WordPress has originally been used for building blogs only. And while its capabilities have expanded far beyond those beginnings, its original use is still very much intact. If anything, the blogging features of WordPress have only been brought up to an even higher, more polished level.
So, not only does WordPress allow you to create a personal blog, but also to establish a modern, unique, and fully practical online magazine of every kind – from food, entertainment and technology to beauty, fashion, and interior design.
If you want to create a smooth and professional-looking business website, WordPress is a natural go-to choice. Many big-name brands and companies use WordPress for their websites, which is only a further testament to its power and flexibility. And since WordPress is quite scalable, you can easily grow and expand your website along with your business and not worry about having to change your platform with time. Finally, with a wide variety of business templates that can be found on the web, you can build any type of online business presence you need – including all kinds of industry, service, law firm, marketing, and corporate websites.
Thanks to its proven accessibility, many people use WordPress to build their online store. And since a plethora of online store WordPress themes also come with a handy and popular eCommerce plugin called WooCommerce, WordPress is simply a logical choice for this task. If you use these two methods to build your eCommerce website, you will be able to easily display all your products and manage all other crucial online store elements, such as payments, tax, inventory, and shipping.
There are many different things to consider when creating a portfolio website – from making sure that it looks professional enough and that it accurately demonstrates your best qualities, to choosing the perfect online platform for it. Thanks to its sheer versatility, WordPress is well-known for allowing its users to build beautiful, user-friendly, and unique-looking websites. So, if you're set on making an online portfolio that is easy to navigate and stands out from the crowd, you won't go wrong if you choose WordPress to do it. No matter if you're a freelance writer, a marketer, a web designer, or any other type of creative, there are many portfolio WordPress themes you can easily customize to fit your needs and allow your creativity and skill to shine through.
The real potential of WordPress best manifests itself when it's used for marketing one's brand and showcasing its unique characteristics. So, it makes perfect sense that WordPress is a fitting platform for every musician that strives to make a name for themselves and show off their talent and passion online. With WordPress, it's quite easy to integrate audio and video files, create music playlists, display album art and discography, and even put up an online shop if you have music or merch you wish to sell. Various WordPress music templates can help anyone in the music industry get their name out there, too.
Given that WordPress is completely free, it makes perfect sense that it is also ideal for housing a charity, nonprofit, or any other type of donation website. You will be able to easily create a safe location where your patrons will donate money for a specific cause or charity event. Also, you will get to effectively showcase your cause, describe what you stand for, and provide all other relevant bits of information to people you want to encourage and inspire to contribute. Plus, many charming nonprofit themes available contain donation functionalities and other fundraising-specific elements.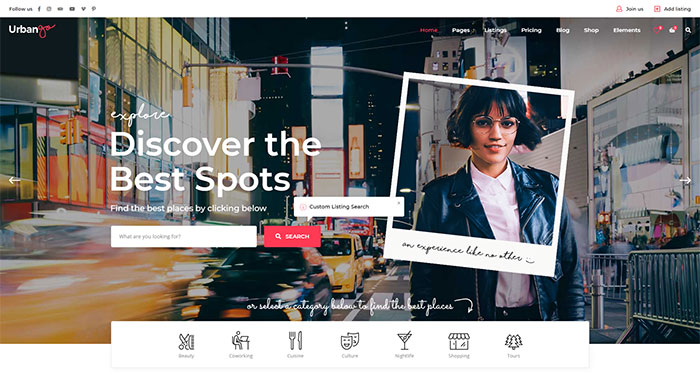 Since its main purpose is to list things people may search for, directory or listing is one of the most widespread types of websites you can find online. With a proper listing WordPress theme that usually comes equipped with useful elements such as listing module and map and geolocation, you can create any type of directory website imaginable. This includes business and professional service directories, freelance listings, urban listings, city guides, and much more.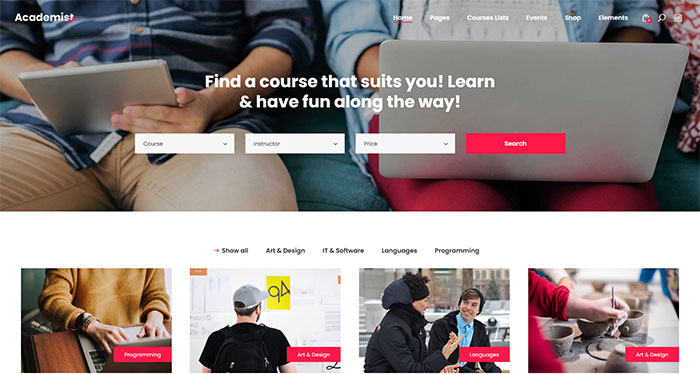 In this digital era where online courses and e-learning are all the rage, WordPress is a good solution for building these types of websites as well. Different education themes come with an integrated learning management system, event calendars, and other features suitable for all kinds of online educational institutions, including school and university establishments and children's classes and playrooms.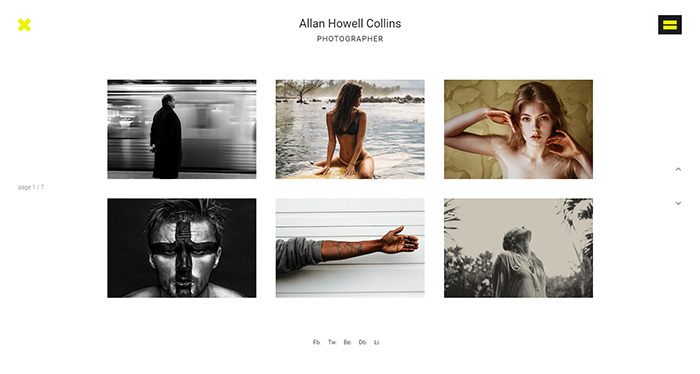 For any aspiring photographer, there's no better place to flaunt your photography skills, creativity, and talent than a WordPress-powered photography website. Usually packed with differently styled portfolio layouts, proofing galleries and malleable options, many photography WordPress themes can easily cater to the needs of various photography genres. And if you want, you can even include one of the many available plugins for photographers to fully enhance the functionality of your website dedicated to the art of photography.
Even though our list includes some of the most common website types you can make using WordPress, its capabilities have a far wider range than that. In fact, we've just presented a small glimpse of what this popular and scalable CMS can do. If you can imagine a website, there are high chances WordPress can create it – regardless of size, type, or purpose. And with the help of a dedicated WordPress community as well as many third-party themes and plugins, odds are that the platform will only continue to improve and grow with time.