6 Tips for Promoting Your Online Courses
The market of online courses has expanded rapidly over the past few years. The digital age has brought more opportunities for people to sharpen their skills and learn new ones with ease. Of course, this also means more chances of creating and promoting your online courses and effectively monetizing your work – regardless of your area of expertise.
Not only is creating an online course an excellent way to build connections with your customers while making profit, it is also great for expanding your online visibility and even boosting the authority in your niche. And when you look at some of the available e-learning statistics, it is easy to see why and how online courses can benefit your business. Namely, e-learning has helped to increase income for 42% of organizations in the US alone, while the worldwide e-learning market is expected to be worth $325 billion in the year 2025.
Without further ado, here are some of the tips you can use to effectively promote your e-learning courses using the WordPress platform:
Landing pages help you make a profit by turning visitors into actual customers, no matter if you have a physical or digital product. And even though an online course isn't what is considered a standard digital product, it counts as a product nonetheless as you do plan to promote and sell it to potential customers online. This makes a landing page an ideal tool for building some excitement around your online course and helping your e-learning audience grow in general.
Regardless of the type of online course you wish to promote, there are some elements you need to include if you wish to create a compelling landing page that will help you attract the attention of the right clientele. Here are some of them:
Make sure that you write a converting landing page copy. This includes creating an attention-grabbing headline (there are many headline analyzer tools that can help you out), clearly emphasizing your benefits, and offering a strong, but concise value proposition while making sure that you sound natural all at once.
Include some testimonials (if you have them). These should come from some of your previous satisfied customers, but if you've only just launched your online course, these can also include any of the previous clients that have had the pleasure of working with your brand or that have used some of your other products or services. This will serve as further social proof of your expertise and contribute to your overall reliability.
Provide a captivating and actionable CTA. Aside from making sure that the design of your CTA is instantly noticeable, you should also add a sense of urgency in your button copy (by using phrases such as "buy now", "start learning today", etc.). And remember to place your CTA somewhere easily visible on your landing page – you can even add it in multiple places if you need to.
Aside from having a high-quality copy, strong value proposition, and an actionable CTA, consider using one of the available WordPress landing page plugins when creating your online course landing page. These plugins come with many useful features and are specially made to help you create attractive and high-converting landing pages, so we recommend that you try one of them out for the best possible results.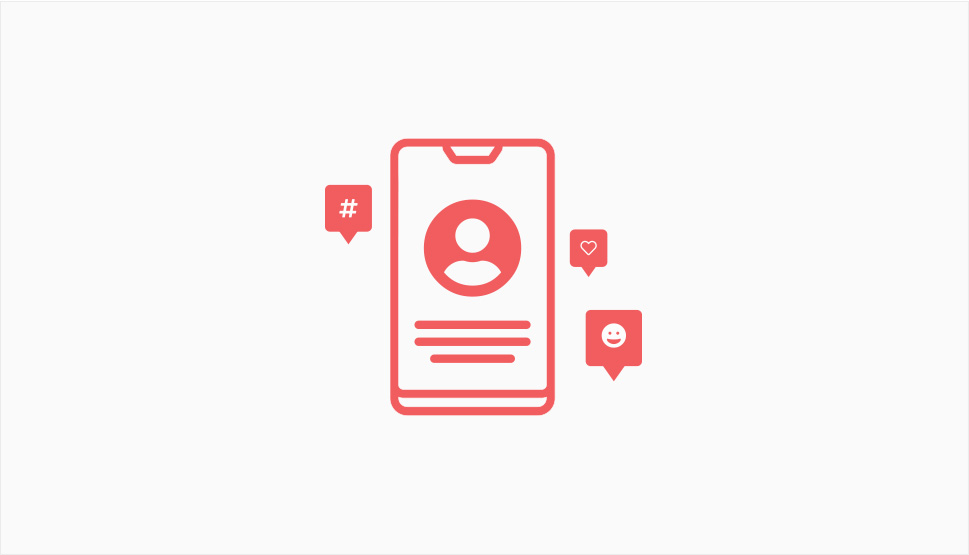 Just like you would use the power of social media to promote your website, the same rules apply when it comes to your e-learning courses. You just have to choose social networks you want to focus on (Facebook, Twitter, Instagram, LinkedIn, etc.), and start posting teasers related to your online courses as soon as technically possible.
Of course, the key to promoting any product or service you want to present to your target audience is to create content related to your online courses – be it textual, visual, or video-based. Still, the posts that you end up sharing shouldn't be centered solely on your online courses. To truly capture the interest of potential customers, you can also create high-quality content related to the e-learning niche in general (some useful tips, advice, eLearning software reviews, etc.), or share related content that does not necessarily originate from you. By doing so, you have a chance to establish yourself as an expert in your field and even create a sense of community before you even start allowing anyone to enroll in your course. Then, by the time you finally start promoting your e-learning program, people will be much more willing to try it out.
Personally, we recommend using Facebook and/or Instagram for promoting your online courses. Facebook is great as it allows you to create groups that your audience can use later on to communicate with one another and then go ahead to share their experience with others. Instagram, on the other hand, is another highly popular platform (with nearly a billion active users) used by content creators from all kinds of fields, including course creators as well. You can leverage the power of Instagram by sharing your stories, videos, tutorials, and so on. You can even analyze what your competition is doing by using appropriate, niche-related hashtags.
Email marketing is one of the oldest, most popular, and most effective tools used to promote a product or a service to the online masses. Essentially, it is the process of using email to send messages to potential and existing customers. Not only does using email have an incredible reach, but it's also a great opportunity to create personalized messages for your audience and engage them with your online courses on an individual level.
To start emailing your potential customers, you need to build your email list first – i.e. gather a list of email addresses that feature all the people interested in receiving emails from you. We suggest that you avoid buying an email list and opt for growing your email list the natural way instead. Like this, you will have people on your list that have the highest converting potential.
Some of the ways to build your email list include blogging, guest posting, and paid advertising. You should also create visible CTAs and opt-in forms (there are some great plugins that will help you build opt-in forms) and spread them throughout your content. Moreover, don't forget to give a proper incentive to your audience. This can be as simple as a monthly newsletter subscription, free e-book access (provided that they agree to receive emails from you), or anything of the sort. Just remember to only create a list of people who are willing to receive your messages and promotions in their inboxes. That way, you'll be that much closer to gaining more potential online course customers.
Content marketing plays a huge role in the marketing strategy of practically any brand, product, or service, and the same goes for your online courses as well. By creating different types of course-related content you will be able to build much-needed brand authority and eventually drive the right kind of traffic to your website dedicated to promoting your online course. Of course, which type of content strategy you will implement depends entirely on your specific niche and your target audience. You can write blog posts, create videos, tutorials, and guides, provide case studies, engage in podcasts and webinars (more on these two later), and the list goes on.
Guest blogging in particular is a rather effective form of content marketing. Also considered one of the most powerful inbound link-building tactics, guest blogging is used to expand your reach and spread awareness about your brand or business by posting outside your own blog. Usually, blogs that allow guest posts will let you place a link that leads to one of your blog posts or other relevant pages on your site. This makes guest blogging a great opportunity to insert a relevant link and drive traffic from other sites your way and even lead them directly to your online course. So, go ahead – find your target blogs (by using Google and social media search and analyzing the backlinks of your competitors), contact them with your guest blogging offer, and start spreading awareness about your online courses.
Finally, no matter what type (or types) of content marketing you decide to use to promote your online course, don't forget to apply some of the most essential SEO tactics. By doing so, you ensure that the content you create is properly optimized for search engines and increase your chances of higher visibility in search results.
Podcasts are another popular form of content marketing that can help you easily demonstrate your knowledge regarding any subject of your choice. As such, it's an excellent self-promotion tool you can use to create authority in your field and find an audience that would be willing to buy your online course in the future.
Thus, we highly suggest using a podcast as a part of your online course promotion. You can even use podcasts as a bit of a teaser, or a preview of what people can expect if they sign up for a course with you by sharing a few "lessons" about a given subject in your field. Just be careful when deciding on what type of content you will share with your audience for free and what you will include in your premium online course later. The key is to share enough valuable information in your podcasts to build credibility and offer something valuable to the masses, but save most of the exclusive info for your paid online course instead. Just remember that your ultimate goal is to monetize your work, and you'll be all set.
Starting a podcast in WordPress is quite simple if you use the help of a suitable plugin. We recommend trying out one of the popular podcast plugins, such as Seriously Simple Podcasting or Fusebox. Both plugins are quite simple to use (though you should note that the latter is a paid option) and come packed with plenty of practical features. These include the ability to match the colors of the player to your website's design, customize your player feed in more detail, as well as many other listener-friendly options.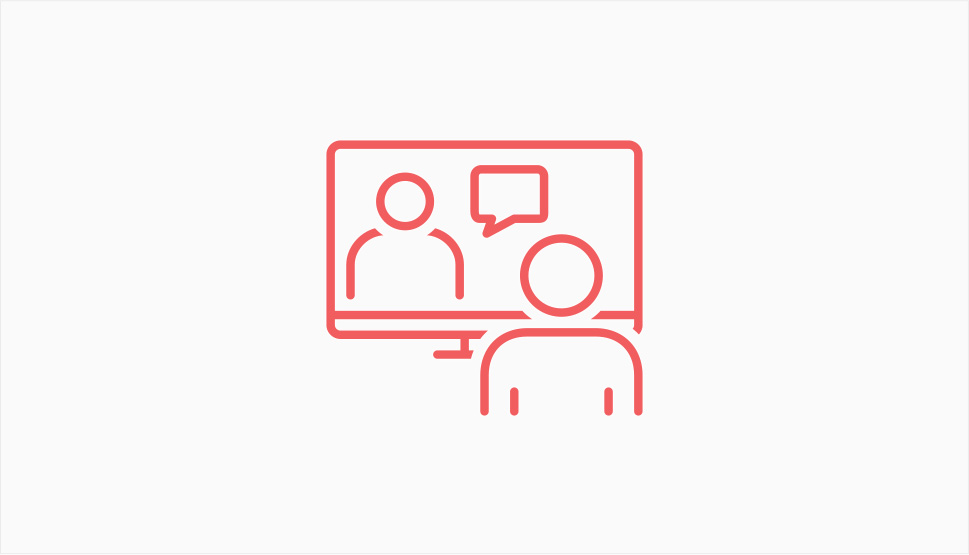 Another excellent way in which you can hype up your online courses is to create live webinars. Similar to podcasts, webinars are great as they offer an opportunity to give some valuable information to your potential customers. Then, you can leave them anticipating more useful content that will only become available if they purchase your online course. Plus, this is also an exclusive way to interact with your audience directly and answer any of their questions.
Regardless of your particular expertise and the type of e-learning course you plan to create, promoting your online courses is essential if you want to garner the attention of potential customers and make sales. We urge you to check out these tips as they can only help bring you closer to making some well-deserved profit and establishing a solid reputation in your niche that will make your audience want to come back for more.