10 Ways to Get More Comments on Your WordPress Blog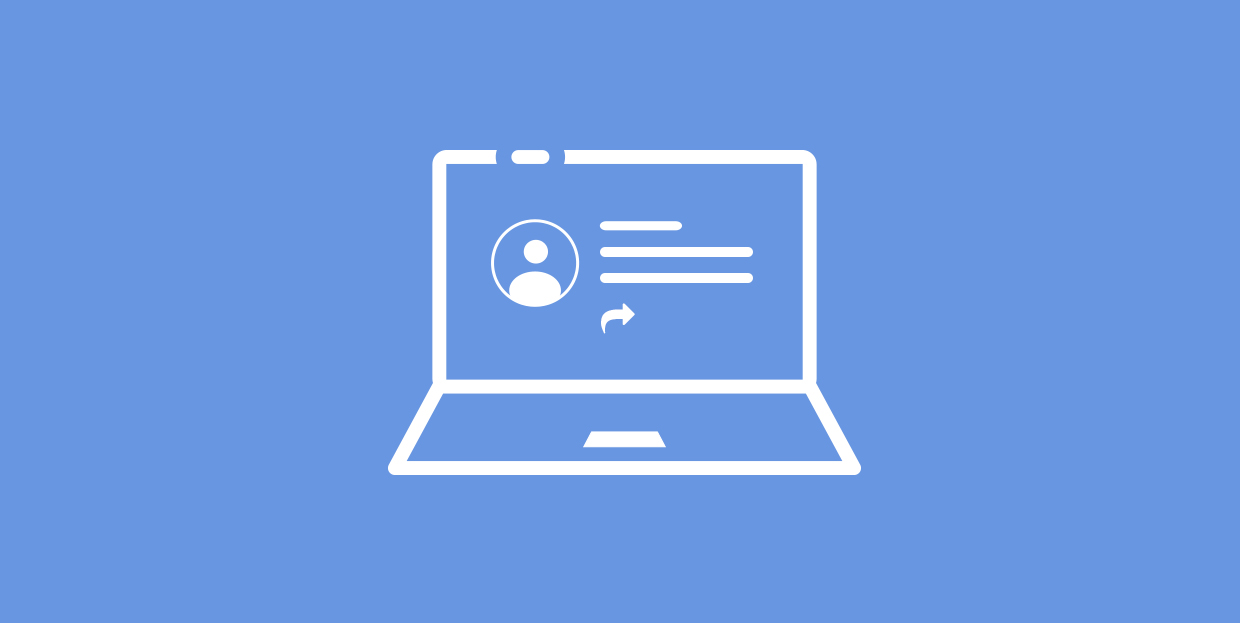 So here you are – you created a professional-looking blog, published a bunch of relevant and high-quality articles, and you did your absolute best to promote your WordPress website on social media as well. You've also made sure to incorporate all the SEO basics and succeeded in driving traffic to your posts. But despite all that, you find that your articles are lacking comments. Or, even if you do get them, you simply wish you had more.
And frankly, we don't blame you. No matter what type of industry you come from or topics you write about, it's quite natural to want to have people engaged with your content and get more comments on your WordPress blog. Not only do comments let you know if people find your posts valuable, they can also help you build a sense of community around your blog and gain more credibility in your niche. Plus, it's an excellent opportunity to form relationships with your audience.
Let's jump right in and explore some of the most effective ways to get more comments on your WordPress blog:
In our opinion, this is an understatement. In order to encourage more discussion on your posts, you need to engage your audience – and what better way to do it than reply to their comments.
Of course, if the users ask you questions, not replying would be just rude. However, you should also go through all the other comments on your blog posts and pick those that seem like potential conversation openers. For example, if a user leaves feedback about your content, be it positive or negative, replying to them can help bring you more interaction with your audience and may even gain you a regular following.
This is easily one of the most effective methods to get your visitors engaged, especially if you're only starting with your blog. Asking the users an open-ended question related to your article can encourage and invite them to start a discussion on your blog. This question can be as simple as "What is your opinion regarding this topic?" or "Feel free to share your experience when it comes to X". Just make sure to fine-tune your request so that it fits the topic at hand.
Also, you should note that you don't need to make this a literal question, nor do you need to "beg" your audience for comments in the finishing lines of your article. Simply allowing your readers to express their opinion while acknowledging that you care about what they have to say will be inviting enough.
By default, WordPress displays the newest comments at the bottom of the comment list. However, to anyone who views your comments, this can potentially make your article seem outdated and may even ward them off from any potential engagement.
Luckily, this setting can be changed quite easily. Go to Settings >> Discussion in your WordPress dashboard. In the Other comment settings tab, set the last option to Newer. Make sure to save your changes at the bottom once you're done.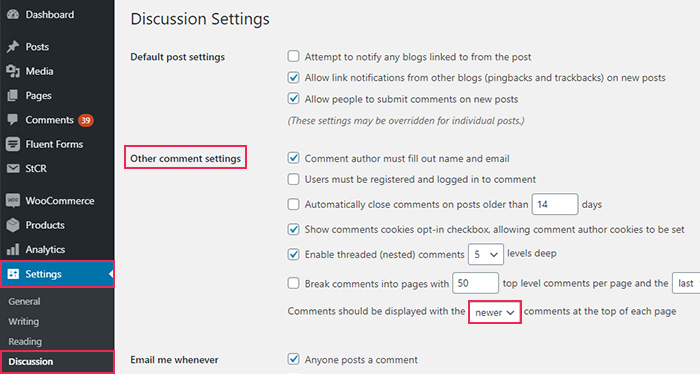 Email marketing is not only a great way to promote products or services, it is also an excellent opportunity to mass contact your followers and ask them questions. Since your subscribers are most likely to be interested in your content, they will probably be the ones to leave comments on your posts as well – which is why you shouldn't miss the opportunity to email them about it.
Whenever you post a new article, let your list of subscribers know by providing them with a link to your article in an email that you send them. Of course, you should also ask them to leave a comment on your article. Your email subscribers are your audience, so don't hesitate to be straightforward with them.
In case you ended up turning off comments on your older posts (which is usually done to decrease spam), you might want to consider allowing users to post comments on these posts as well. There's always a possibility that someone may be interested in leaving a comment on your older posts. So, if you want to get more comments on your site, you simply don't want to deny them that chance.
Head to Settings >> Discussion in your WordPress dashboard and make sure to deselect the box named "Automatically close comments on posts older than X days".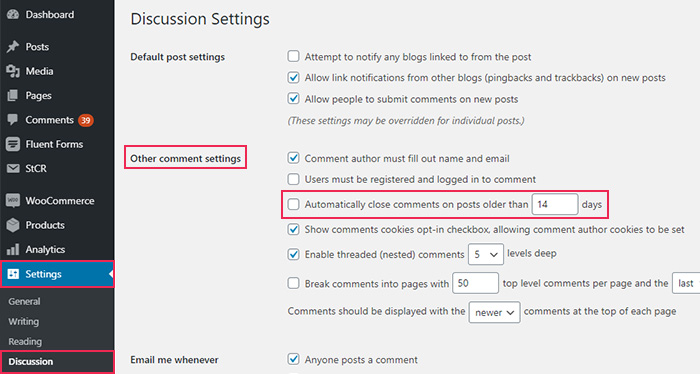 It's as simple as that – by making sure this option is unchecked, you will instantly increase the potential of getting more comments on your website.
It's always good to express appreciation towards your most dedicated user base. By highlighting your website's top commenters, you let them know that you noticed them and that you respect their contribution to your posts. This can only strengthen their loyalty towards your blog community and motivate them to keep leaving comments on your posts regularly.
After you install the plugin, head to Appearance >> Widgets and add a widget called Top Commentators to your sidebar area.
The widget has many useful options. Aside from the ability to add a title and description, you can limit the top commenters by setting the minimum amount of comments they need to have to appear on the list. You will also be able to exclude specific users, limit the name and character number, and so on.
Name-dropping is a great strategy to get some big bloggers to notice – and even share – your content. All you need to do is mention their full name, accurately state what they do, and provide a link to their blog or a relevant post in your article. You should also let the blogger know that you mentioned them in your article and invite them to check it out. In this way, you may get the blogger in question to include the link of your post in one of their own articles, and may even motivate them to leave a comment on your post to express their gratitude. This holds a huge potential to increase the exposure of your content and bring some of the blogger's audience to your blog.
If you add a widget with some of your most recent comments into your website's sidebar, your visitors will become aware of some of the interesting discussions that may be taking place on your posts. Naturally, this can prompt them to join.
WordPress comes with a widget that allows you to display your recent comments. Go to Appearance >> Widgets and find a Recent Comments widget. Then, add it to your sidebar, set the number of comments you want to be shown, and voilà – your visitors will know where to chime in right away.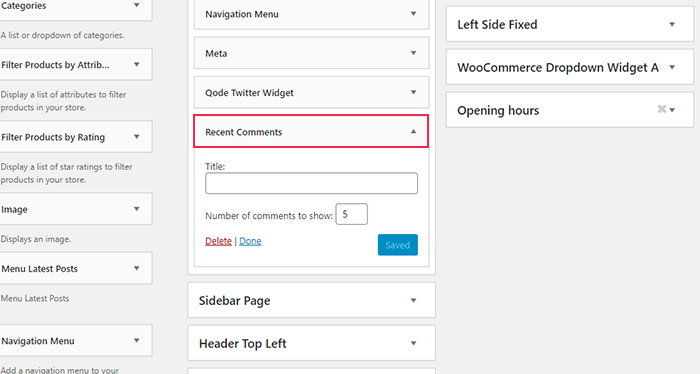 Most modern forums and discussion platforms encourage user engagement by adding some fancy features to their comments, such as comment rating and sharing. You can incorporate this system into your WordPress blog as well by installing a plugin called wpDiscuz.
The plugin comes with an extremely user-friendly three-step installation wizard. After you're done with setting up the plugin, you will be able to modify the look of your comment forms, add article and comment ratings, set comment thread displaying options, enable social network sharing buttons, and more.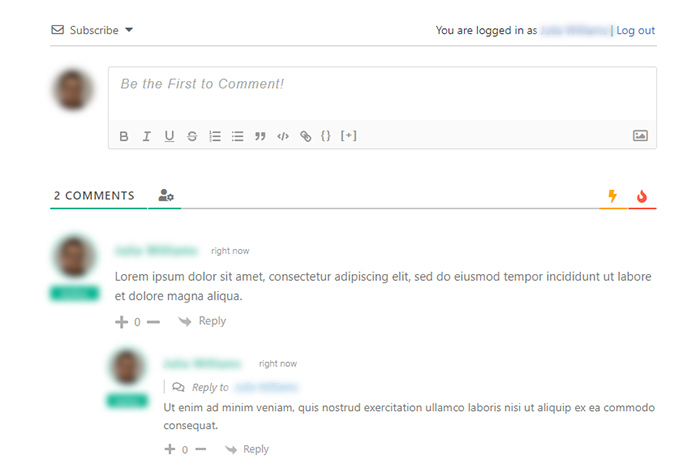 If your users leave a comment on one of your posts and want to go back to it in order to check out new comments or replies to their own comment, they usually have no choice but to bookmark the post in question. But there is another, more effective way that can help out your users and encourage them to engage in a discussion on your blog post – and that is by giving them a chance to subscribe to comments on your posts. Not only can this help boost your page views, but it can also naturally increase the number of comments on your website.
You can use a Subscribe to Comments Reloaded plugin for this task. After you install and activate the plugin, simply go to STCR >> Comment Form in your dashboard and set its options.
It's fairly simple – you just need to set the Advanced subscription option to Yes. This will allow your visitors to choose from different subscription types, such as being notified about all comments, or replies only. Then, you need to select the default subscription type.
Every blogger aims to write posts that will get them noticed online and give them credibility in their niche – and getting more blog comments on your posts can help you achieve just that. Moreover, comments can bring you some additional benefits, such as the ability to get quick feedback on your posts, connect with your audience, and gain more engagement around your content overall. Implementing some if not all of the tips we suggested above is bound to get you closer towards your goal.