8 Most Common Reasons for Shopping Cart Abandonment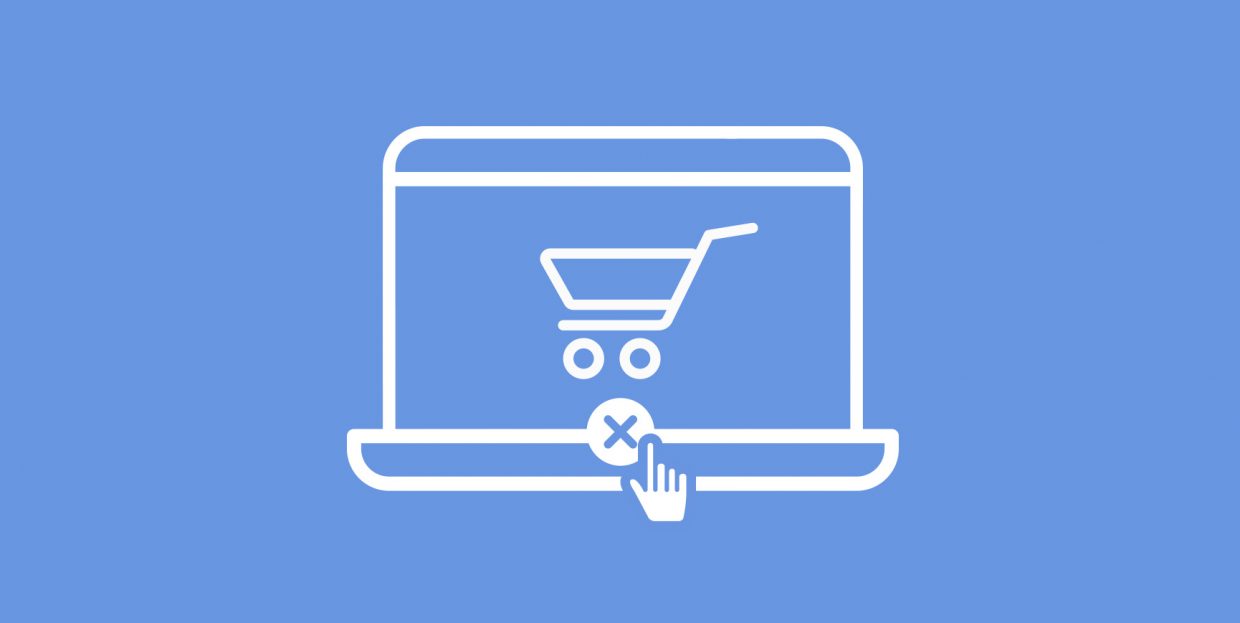 The moment when a shopper hits the cart page is the most critical moment in online shopping. Stuffing the cart with beautiful items is easy, but the cart page is like a reality bite – you are suddenly faced with the total price which often feels a bit surprising even when shopping is perfectly planned. Scenarios that lead to shopping cart abandonment are many – from poor user experience to technical issues. It is vital to try to fix at least those issues that fall under our control.
If you are satisfied with the number of consumers that reach the cart page, it means you're doing pretty well in terms of attracting consumers. Stats about shopping cart abandonment show that only one quarter to a fifth of consumers make the purchase meaning that these rates are generally high. However, if the cart abandonment rates are higher than average you need to explore the reasons why your consumers leave your store without completing the purchase.
The good news is that you can do a lot to improve cart abandonment rates. The not-so-good news is that nothing you can do will guarantee that you will prevent shopping cart abandonment completely. Still, even if you are perfectly satisfied with how your online store is doing, you should be familiar with all the reasons that could affect your shopping cart abandonment rates. Just imagine the effect a significant reduction of cart abandonment could have on your profit. After all, it is easier to keep the existing consumers than to acquire new ones, so why not do all that you can to make them click the Go to Checkout button.
In this article, we'll take a closer look at the most common reasons for high shopping cart abandonment rates, and also propose some possible remedies. Stay tuned to read more about: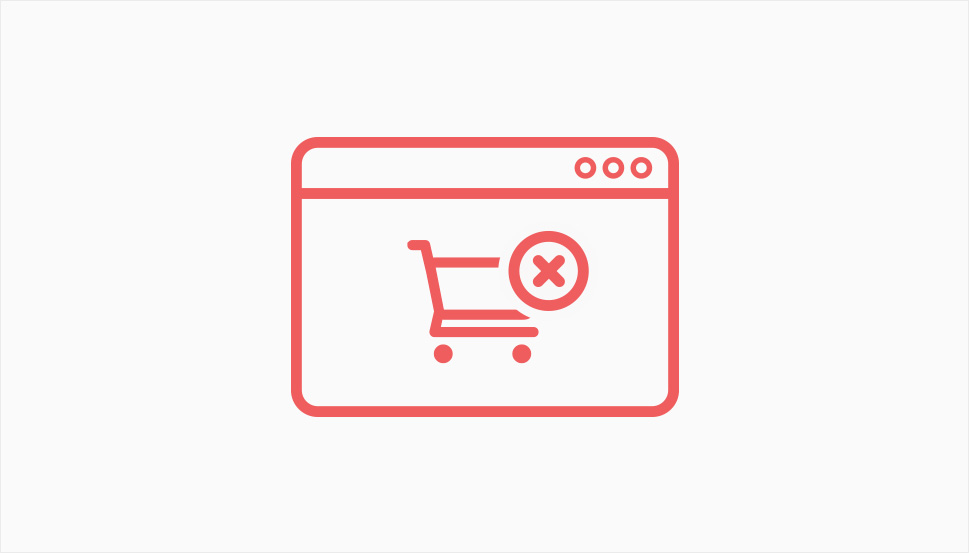 Tactics for reducing cart abandonment rates are useful whether you are having problems with conversion rates or not. If you are struggling to make a profit and keep your business afloat, then analyzing what and where goes wrong is essential. If you are satisfied with how your business is evolving then checking the cart abandonment rates is recommended as a part of the regular optimization process. Bear in mind that each time you notice a significant change in cart abandonment rates, you should analyze it and get to the bottom of it to prevent further deterioration. Now, let's address each of the most common reasons for cart abandonment one by one:
The Unpleasant Surprise – High Shipping and Other Hidden Fees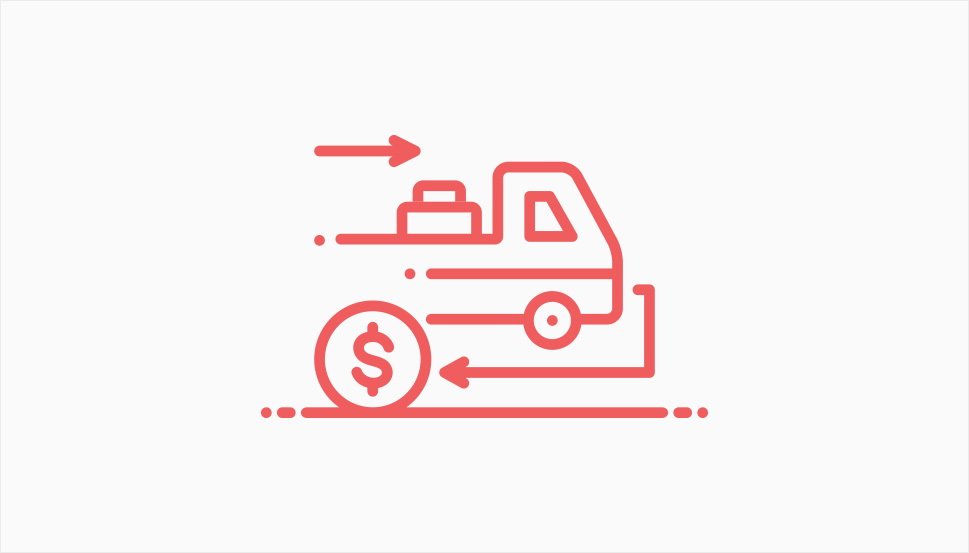 Online shopping has many advantages but shipping fees are not one of them. Consumers often feel like the shipping fee is a waste of their money even when the shipping rate is pretty reasonable. Shoppers that buy items whose prices are not much lower than shipping fees will feel particularly reluctant to make the purchase. Any extra fees that would apply at the checkout are a huge turn-off for a very large percentage of customers. That's especially the case if these fees are not clearly communicated early on.
Although the majority of contemporary shoppers are price-sensitive, it is not only shipping cost that staves them off. They also tend to feel deceived when they see that the overall or final price is higher than they thought. So, even if it is not significantly higher, the common scenario is that they abandon the shopping cart, visit price comparison websites and search for more affordable solutions.
Shipping fees are inevitable, but there are things you can do to influence the customer's perception of these fees and avoid the unpleasant surprise effect:
Make all of your prices transparent. Don't wait for the checkout page to point to the shipping and any other fees that would apply. Communicate these fees on the product page, and if possible make information about shipping costs available in the sidebar, footer, or on some other convenient place on your website. Adding a shipping cost calculator is also a good solution especially if you are doing business internationally.
Offer free shipping on certain occasions, for certain products, or for certain shopping cart prices. It has been found that these types of incentives are incredibly effective, just like discount coupons and vouchers.
Share a detailed description of the shipping process and highlight all the measures that you undertake so that the products reach your customers in perfect condition. You can even create a dedicated page where you will explain all the shipping details and answer the most common questions about shipping and link to that page on every individual product page. Once your customers understand what the shipping process implies, they will not be so inclined to feel like you are ripping them off with shipping fees.
Creating an Account is a Prerequisite for Purchase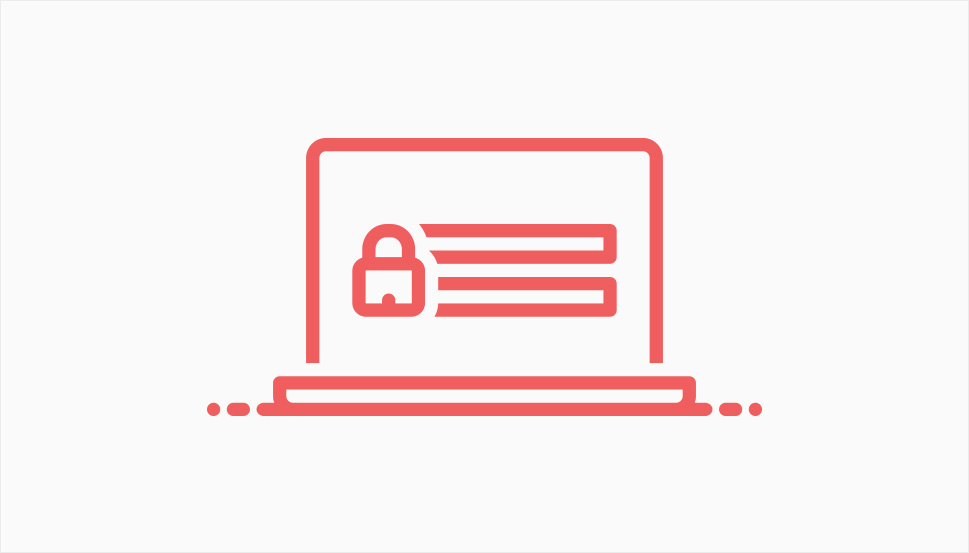 Although it is important for you to collect user data, build your email list, and have as many registered users as possible – your customers couldn't care less about that. If at the moment they've already decided to make the purchase you postpone their decision by initiating a multistep registration procedure, you're likely to lose even the most determined ones. The last thing you should do is complicate the checkout process.
Luckily, there are very simple solutions to this kind of issue:
Enable purchase without mandatory registration and keep the checkout process as simple as possible. Of course, there is certain information you have to ask for from your customer, but don't make it any more complicated than it needs to be. If user registration is of utmost importance for you, offer incentives like special discounts and vouchers for registered users throughout the site but certainly not at the checkout.
Don't ask for any kind of information about your user in advance as this makes customers feel uncomfortable.
Make registration optional, not mandatory. Offer a streamlined checkout procedure for registered users so that the customers understand that registration is for their benefit too.
Trust Issues and Security Concerns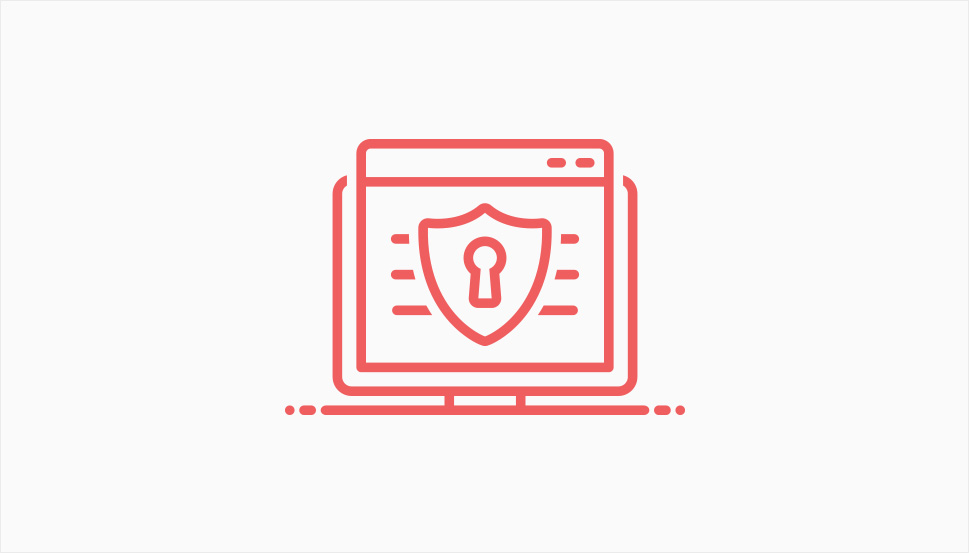 Every online purchase requires the processing of very sensitive personal data. That fact itself is enough to scare away many enthusiastic shoppers, especially if they belong to the older generation who is more used to offline shopping. Anything that could raise doubts about security on your website may make customers feel insecure about paying for the purchase. Even in cases when the store seems perfectly fine, simply by not highlighting the security measures you apply, you could provoke trust issues with the customers. Although it is impossible to provide an absolute guarantee of safety, there are effective ways to make your customers feel shopping is safe with you:
Installing an SSL certificate is the most straightforward way to address this issue. You can also provide some not too complicated explanations of how an SSL certificate ensures the safety of online payments.
Promote customer testimonials – people are inclined to trust other consumers more than the salesmen. So, even if this isn't the most rational thing to do from their side, they will feel much more comfortable if they see many positive experiences from other users.
Showcasing warranties about complying with national and international regulations like GDPR is a simple and easy thing to do that shows that you undertook all the necessary steps to ensure their safety and that you care about them.
Lack of Alternative Payment Options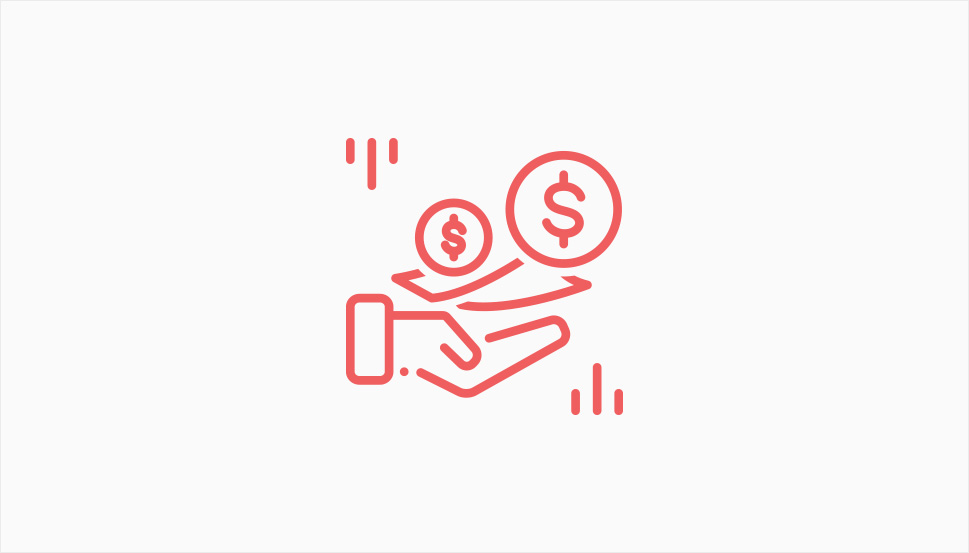 The days when credit cards were the only way to make online payments are gone for good. More and more card-free methods of online payments are emerging and consumers readily use them. It is not rare though that consumers have their preferred way of making online payments even when a simpler option is available. Lack of variety in this department can not only stave off the consumers but also make you seem outdated and struggling to keep up with the times. Luckily, you can easily address this issue:
Complex Checkout Procedure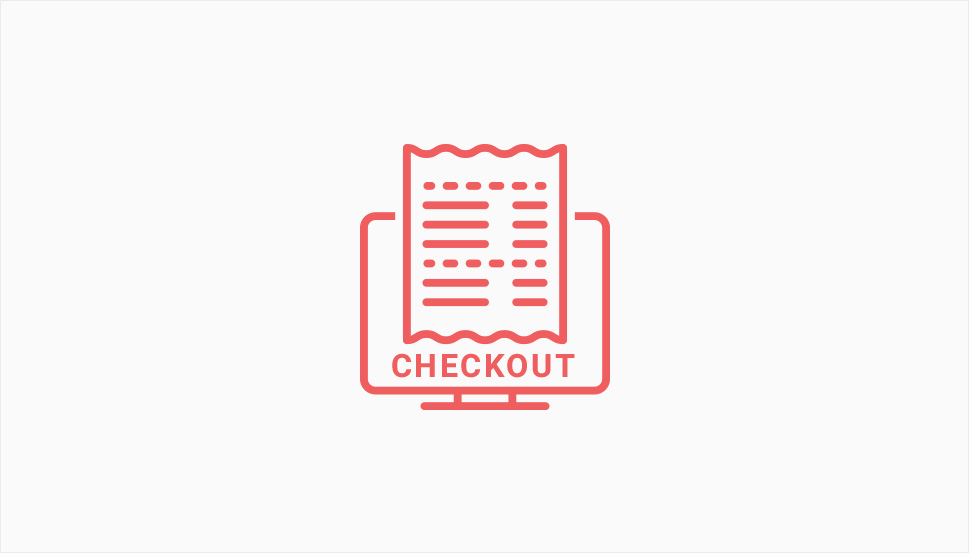 Many merchants see the checkout/cart page as their last chance to make special offers or collect additional info about the consumer. Although offering complementary products or upsells at this point may be alluring for impulsive shoppers, the majority of consumers will not like anything that makes their checkout any more complicated than it needs to be. The longer the checkout the more time you are giving your customers to change their minds and abandon the shopping cart. Too many forms to fill in, too much data to share may easily turn an enthusiastic shopper into a never-returning customer. This is also an issue that is easy to solve:
Ditch all the forms that are not absolutely necessary.
Explore checkout solutions like Shop Pay and similar and see if they can answer the needs of your target group.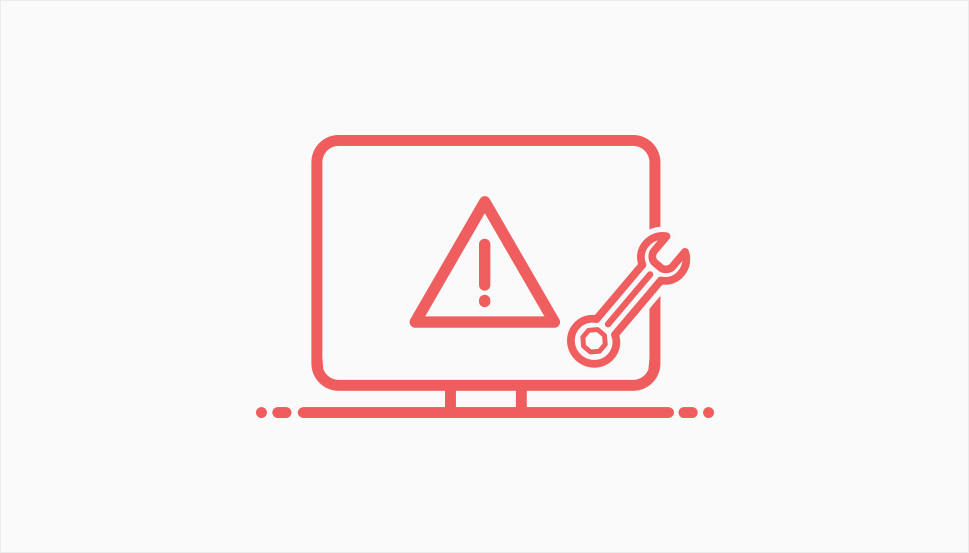 Any technical issue that impacts user experience can significantly hinder your conversion rates. A page that doesn't load fast enough, a product description that is not updated, broken links, and similar issues have a very frustrating effect on your customers. Mobile responsiveness is also a huge issue. Apart from that, these issues can raise many doubts about the quality of your service and products. To address them, make sure you:
Check your website performance every now and then so that you are able to recognize and fix all the issues as they show up.
Make sure your website is responsive and optimized for mobile devices. More than half of your customers will view your shop from their mobiles, and their user experience has to be of the same quality regardless of the size of their screen.
Return Policy Is Not Generous Enough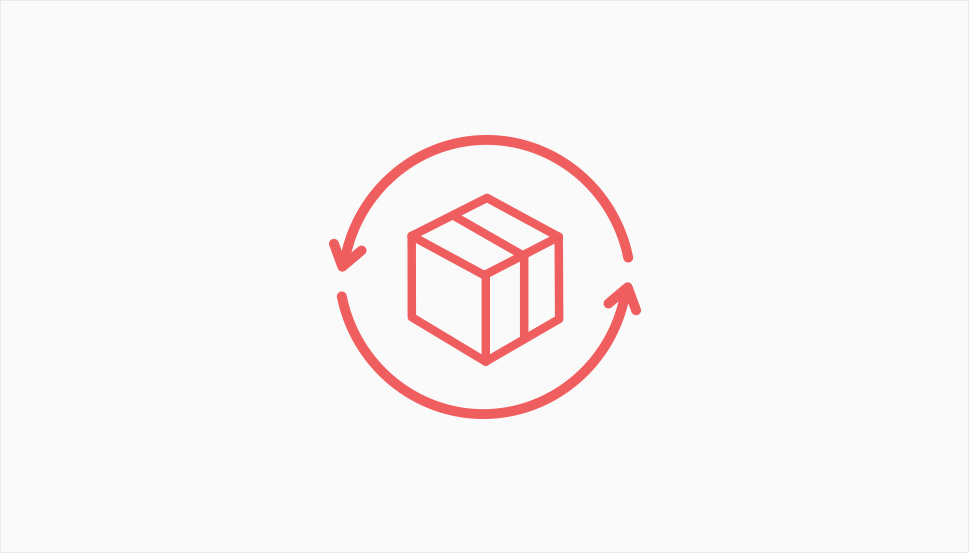 Many people hesitate to make online purchases simply because they cannot test, touch, and check how the product will look, feel or work for them. They are afraid they will get disappointed when the product arrives. These shoppers enjoy adding items to their cart but find it hard to make the purchase simply because they need to be assured they are not wasting their money on something that does not actually suit them. There are many ways to ensure this type of customer makes the purchase:
Create a return policy that will work both for you and your customer. Maybe you can offer a limited period of time within which it is possible to return the goods and get a refund without having to pay any shipping or other fees. Get the stats about your consumer satisfaction with your product to get a picture of possible return rates. That will help you draft a return policy that is attractive and reassuring enough for your customers.
Add product videos, detailed product descriptions, product variations, and other details that allow your customer to have a very realistic impression of the size, quality, and scope of your product/service. Free trial periods are a great solution for digital products.
For certain types of shoppers, shopping is a leisure activity that amuses them, a therapy that relieves them from stress. For others, it is a pastime that they engage in simply because they are bored and they actually never had the intention to make the purchase. All these types of shoppers who are not motivated by the need for the product or service that you offer are very common and very likely to abandon the shopping cart. These are also the hardest ones to convert. Still, there are a few things you can do to make them click the buy button after all:
Offer coupons, one-time deals, special discounts for purchases made within a set time frame. Creating a feeling of urgency may push these types of consumers to take action even though they never planned to do so.
These are the types of customers that will often return to your website, so retargeting campaigns can also be very effective in making them complete the purchase.
Understanding why cart abandonment happens, in general, is different from understanding why it happens in your online store. Knowing the types of shoppers that are most prominent on your website can significantly help you in tailoring the shopping experience in such a way as to minimize the chance for cart abandonment. Analyzing your target group's habits and typical behavior will allow you to understand better which aspects of your website performance need improvement. If, for example, your brand appeals to perfectionists you will know that attention to detail and thorough descriptions of products are the key to keeping them coming back and buying from you. In terms of cart abandonment, the slightest mistake can make a perfectionist change his mind and give up on the purchase. But, bear in mind that it makes sense to deal with those highly specific issues only after you have taken care of the most widely spread reasons for cart abandonment.
After undertaking all the available measures to prevent cart abandonment and optimize the shopping experience, there are a few other ways you can efficiently approach this issue. Shopping cart recovery includes all the tactics that you can employ after the customer has left the store and aim at making them return to your site and complete the purchase. There are also very useful shopping cart recovery tools that you can use at this point. Here are some of the most successful methods for shopping cart recovery:
Retargeting campaigns – Ad retargeting has a wide array of advantages. It allows you to communicate only to those customers who already displayed an interest in your product and do not require collecting user emails or any similar data. Technically an ad pixel is placed on the checkout page enabling you to target users with customized ads on ad platforms like Google, Facebook, and Instagram.
Targeted emails – this approach has its limits, specifically, it can be applied only to users who allowed you to collect their email addresses. Still, it can be very effective and it does provide you with a lot of room for maneuvering. You can, for example, send an email to remind the customer of the abandoned cart and offer a discount coupon or special benefits if they decide to purchase within the selected time frame.
Offer the option to save the cart for later. The window shoppers are not the most desirable customers, but they are potential customers and a saved cart may be an excellent way to encourage them to come back to your site.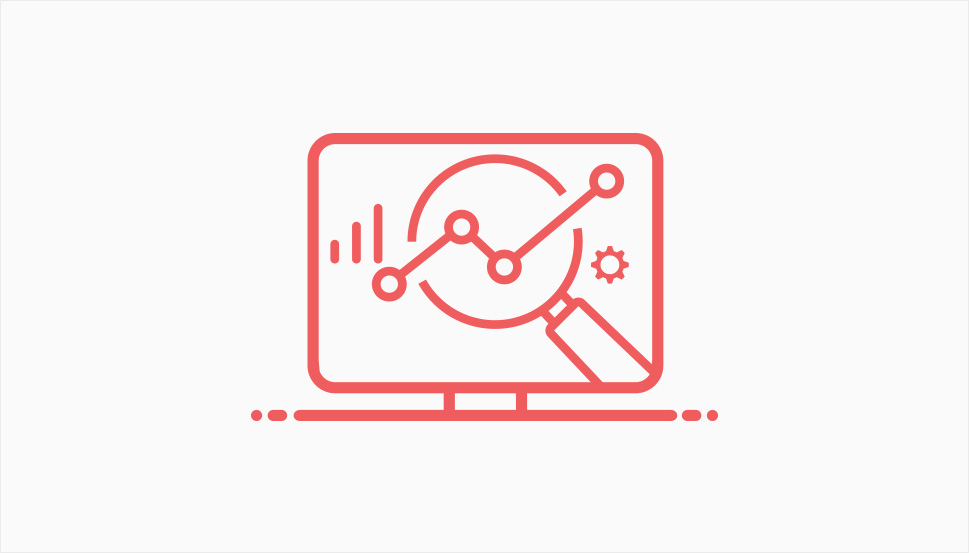 Apart from all those typical reasons shoppers abandon their shopping cart, there's an endless list of reasons you can not anticipate nor even imagine in some cases. They can range from someone suddenly passing out to someone clicking the wrong button due to poor sight. But, you can have an impact on everything that you can measure so focusing on statistics about your users is a sure way to come up with a tailor-made strategy for reducing shopping cart abandonment rates.
There's a wide array of analytics tools, both free and premium, you can use to explore your target group's behavior patterns, find out which pages are the hottest on your site, which area or page of your site has the highest click rates. A/B testing tools will help you customize your website design and improve user experience in such a way as to meet your audience's needs more precisely. You will surely collect plenty of demographic data and once you gain a deep understanding of your target group's needs and traits, you will know what needs to be done to prevent shopping cart abandoners from leaving your site at the crucial moment.
Make peace with the fact that it is impossible to prevent shopping cart abandonment completely. Even when you've done everything in your power to ensure a smooth shopping experience, competitive prices, optimal shipping conditions, tempting discount offers, and whatnot, you will still have high cart abandonment rates. That's simply an occupational hazard in a way and you shouldn't let it occupy your attention completely. Focus on what you can do and make sure you keep attuning to your target audience's needs as well as to market trends. As long as you are making a good profit, these rates shouldn't worry you. But you should stay alert and keep your eyes wide open to spot any fluctuations and react timely.