5 Best WordPress A/B Testing Tools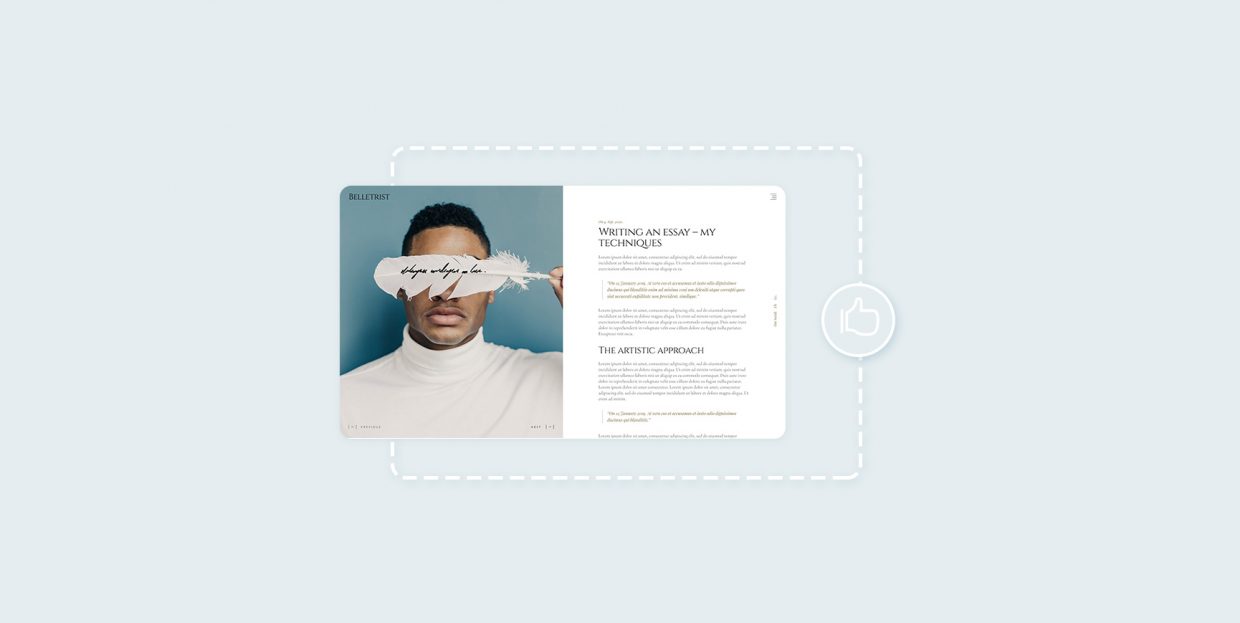 If you are thinking about improving your site, but you are not sure where to start, A/B testing can provide you with significant information about which elements of your site could perform better. Though it does take some time and effort to get results, A/B testing is the most precise method to determine whether or not you have taken the best route or if there's something more effective that you could be doing. By conducting A/B tests, you'll get reliable and actionable insights into your customers' preferences and behavior, and you'll be able to use that new knowledge to ensure your site is performing at the highest possible level.
But what exactly is A/B testing? In a nutshell, A/B testing is the process of comparing two or more versions of an element or group of elements and measuring the difference in performance. It allows you to see which of the versions performs better in terms of time spent on page, bounce rate, page views, and similar. You can test any element of your site this way, but some of the most common A/B tests are done on headers, sidebars, footers, color schemes, opt-in forms, CTAs, and landing pages.
Truth be told, A/B testing isn't always easy, especially if you are a novice. But data-driven decisions are the key to getting ahead of the competition and propelling your business forward. Therefore, we've compiled a list of the best A/B testing tools that are easy to use and can provide you with valuable insights:
Nelio A/B testing is one of the most well-rounded A/B testing solutions you'll find. It has stellar reviews. To be honest, it is hard to find something this plugin can not do. With Nelio, you can choose whether you'd like to test individual pages or your entire site. And, considering all the functionalities it comes with, it is surprisingly simple to use.
Nelio also includes heatmaps and click-maps, which are great tools that provide you with an insight into how users behave on your site and which areas of a page get the most attention. This kind of feedback can help you further define testing priorities. Nelio is also one of the rare plugins that let you test menus and widgets. You can create new menu and widget sets from within your default WP user interface and test them against one another to see which variation has the best effect on your conversion rate. You can also easily test your landing pages, headlines, custom post types, and much more. Another interesting feature of this plugin that not many others have, is that it allows you to test WordPress themes too.
The premium version of the plugin includes a very handy segmentation functionality, that allows you to segment the visitors who take part in your A and B tests based on the characteristics you define. This way, you can, for example, run tests only on visitors of a specific age group, or on visitors who come from particular countries, etc. You can have as many segments as you need to – all you have to do is set a segmentation rule.
It doesn't matter whether you're a complete beginner or an expert, this plugin is perfectly suitable for all types of users. The free version lets you test your pages and use heatmaps, and it is recommended for low-traffic sites. In case you need more features and functionalities, you can choose between three pricing plans starting from a $29 monthly subscription.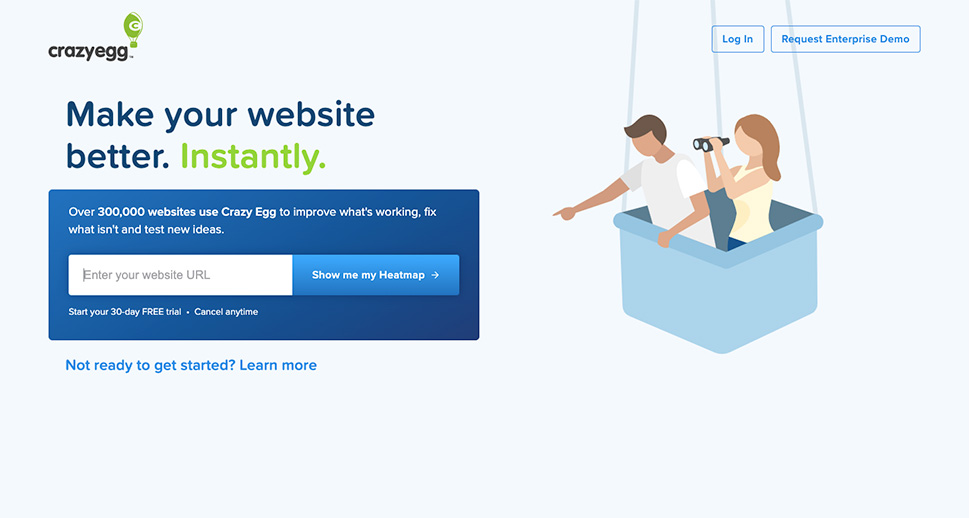 Crazy Egg plugin has a reputation for being a great choice for small businesses, though it is actually very scalable and can follow your business growth. It allows you to run all the standard A/B tests for all the most common elements easily. The intuitive interface makes it a safe bet even for a complete beginner.
As for A/B testing, Crazy Egg uses the Multi-Armed Bandit approach whose main benefit is that it lets you continue experimenting with a variety of versions by changing images, copy or CTAs, etc. while most of the traffic is always directed to the highest converting version.
The heatmaps, scroll maps and usability testing tools that come with Crazy Egg will help you understand where to focus your optimization, how to position important elements on pages, and which areas on your page get the most clicks. Thanks to the user recordings functionality, you can follow individual user journeys through your site and identify patterns quickly. It also offers intuitive conversion tracking and reporting tools.
Crazy Egg is not a free plugin but does include a free 30 days trial period. It has five pricing plans, ranging from $24 to $249 per month. The authors also offer the possibility of building a custom plan with a custom price, which is great if you know exactly which features are essential for you.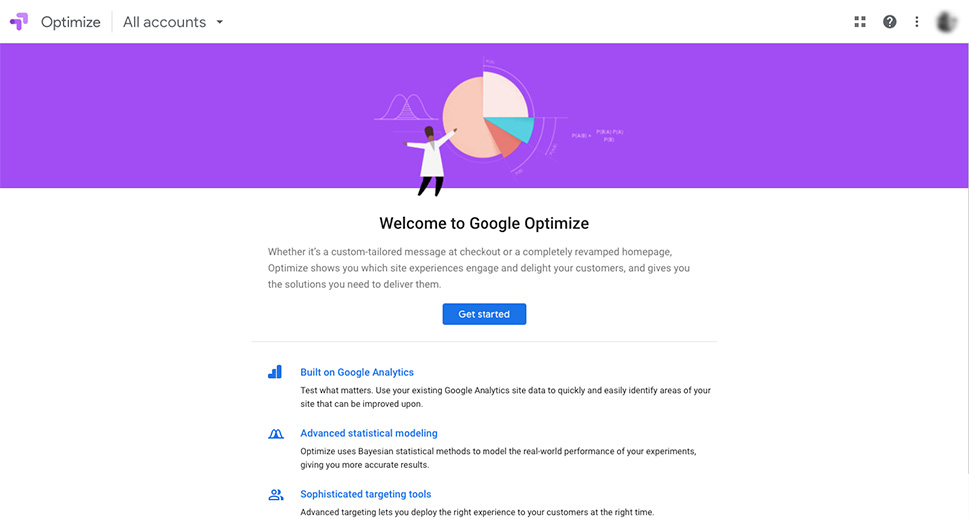 Google Optimize is not actually a plugin but a tool integrated with Google analytics. To use it, you need to set up an Optimize account, hook it up to Google Analytics, and install Optimize on your site. Basically, it works like this – you set up the tests (prepare variations, choose target audience, etc) in Optimize, and then track the statistics and results in Google Analytics.
This tool allows you to test multiple versions of a page as well as multiple elements on the same page, redirect tests, conduct multivariate tests, and a lot more. It has a lot to offer, but to take maximum advantage of it, you will probably need more than basic knowledge of Google Analytics and all its technicalities.
Google Optimize is particularly recommendable for small to medium companies that are on a budget and don't need to run more than five experiments simultaneously. It is a somewhat robust solution but does offer more features than many paid plugins. Plus, it includes native integration with Google analytics.
Its premium version – Optimize 360 – allows for more than 100 simultaneous experiments, which is often more than an average user needs. Therefore, the paid version is an excellent choice for larger companies that have experts on board who know how to set advanced tracking and make the most of this powerful tool.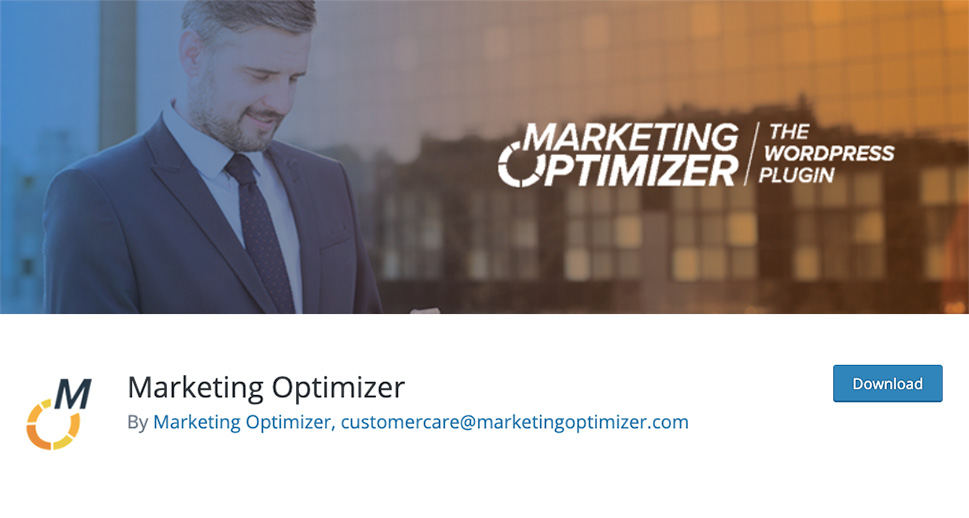 Marketing Optimizer is a very user-friendly plugin that lets you start running AB tests right off the bat. It allows you to test everything from button styles, CTAs, standard WordPress pages, and popups to landing pages and anything in between. What makes it exceptionally practical is that it comes with a variety of ready-made templates for the most commonly tested elements. This way, you don't have to spend time creating alternative versions of the elements you want to test and you can set up your tests as soon as you install the plugin. Plus, there is no limit to how many experiments you can run.
As for tracking the results, every conversion is tracked with a simple shortcode which enables you to have many different conversion goal pages.
Just like the Crazy Egg plugin, this tool also uses the Multi-Armed Bandit method which is by far the most profitable approach to A/B testing. The intuitive interface and lots of templates make it a great choice for beginners. Not many free split test plugins let you test so many different elements.
Split Hero is a quick and effective A/B testing solution. It was specifically created to fulfil the AB testing needs of a creative agency, and is therefore mostly recommended for similar types of creative businesses. It focuses on simplicity of use and quick implementation, with the main goal to save you time and provide you with valuable insights that you can use immediately.
It allows you to choose up to four variations of the page you want to test. You set the campaigns directly from the admin panel – after you select the pages for testing, simply enter the run dates, and you are ready. The interactive dashboard provides you with many useful details about the set campaigns, such as the bounce rate, conversions, time on page, and similar. You can use it on an unlimited number of websites and handle them all from the same admin panel.
The plugin is also compatible with many popular page builders like Elementor, Beaver Builder, Brizy, Oxygen, etc, which means you should be able to customize all the pages with ease. Plus, it also supports WooCommerce integration.
As for the price, Split Hero comes in a three-tiered pricing plan. What makes the difference between the plans is the number of active campaigns you can run. The basic plan includes running up to three active campaigns per month for the price of $27 per month, and with the premium plan that costs $57 you can have up to ten active campaigns. They also offer unlocking more campaigns for an additional $5 charge. The pro plan is $97 and allows you to run an unlimited number of campaigns .
There is definitely no one-size-fits-all formula for designing the best website, writing the winning copy, or crafting the most attractive landing page. It is up to you to optimize your site based on your customers' preferences. Luckily, there are plenty of tools that can help you make data-driven decisions. If you are completely new to A/B tests, it is probably best to start with Marketing Optimizer since it is simple to use, comes with premade templates and provides quick results. Crazy Egg and Nelio are very scalable, so they can follow your business growth. If you need a fast and simple solution, you won't go wrong with Split Hero, and if you are on a budget, Google Optimize is probably the best choice. The one thing all the plugins in this list have in common is that they can all provide lots of useful data to enable you to advance your business.