7 Best Analytics Tools for WordPress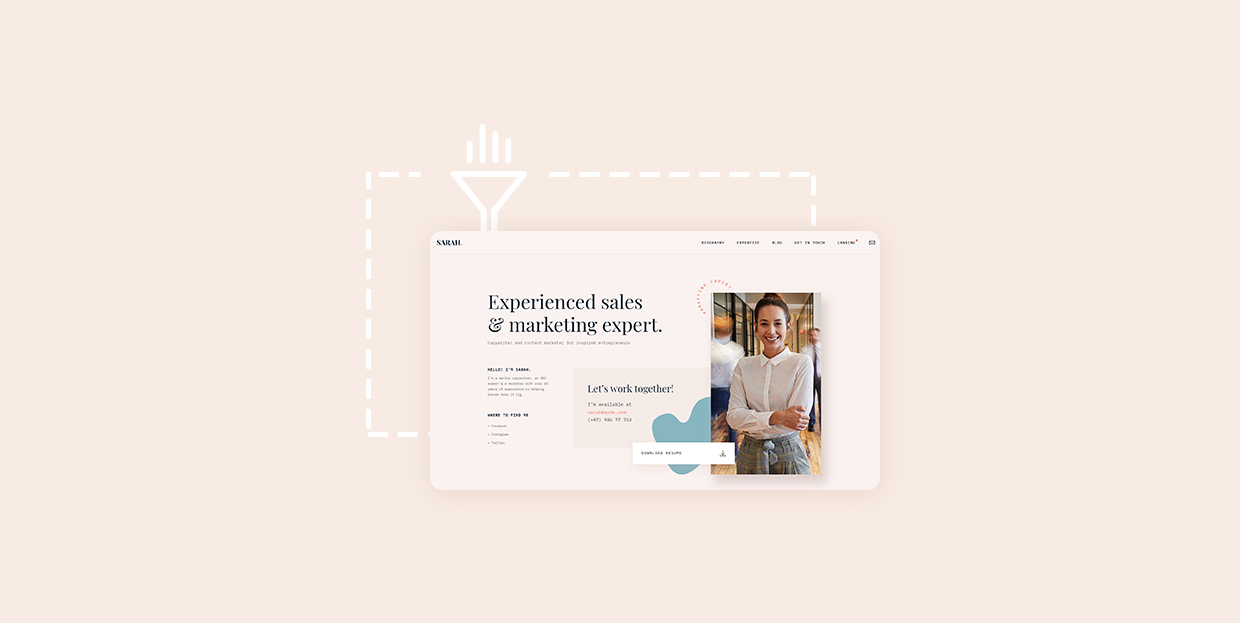 What gets measured gets managed. Feel free to throw a mug of coffee, a brick, a cat, or even your toddler at the screen if it helps you erase reading this sentence from your memory. It won't stop it from being true, though. The sentence. But also, the fact that you just read it.
If you have a website and you want it to grow or develop or do anything except sit and gather the digital equivalent of dust, you'll need to get people to see it. Offering articles that start with a cliché might not be the best way to do it, but hey — you won't know until you do some measurements.
When it comes to websites, measurements, and analytics, Google is king. Many of the WordPress analytics tools rely on data from Google Analytics. But not all of them do, and we'll try to give you some alternatives, too.
Here are the best analytics tools and plugins for your WordPress website:
How do you make a name for yourself in a crowded market? Find something the market leader is so blatantly missing and add it to your service. If the market is Google Analytics tools for WordPress and the innovating tool is Analytify, then that little extra that everyone seems to be missing is a page- and post-specific analytics.
But Analytify is more than just that. It's a very solid tool that will bring you all the power of Google Analytics in a way people can understand it without feeling overwhelmed. It is a freemium tool that offers limited services for free, but the paid version is usually worth the investment, especially when you consider that it's cheaper than the main competitor but offers a similar level of service.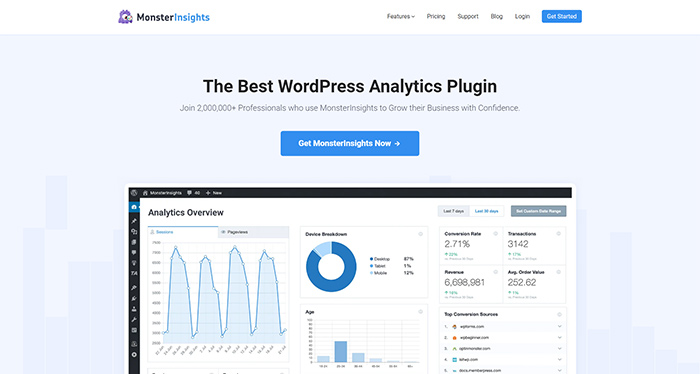 One does not simply create a list of top analytics tools for WordPress without adding MonsterInsights to it. This tool does exactly what an analytics tool should do – it adds all the code it needs, gets all the info you need, and presents it in a way that will make it easy for its users to digest it.
The most popular Google Analytics plugin on the market has a downside – it doesn't offer post-and page-specific analytics. Still, it will allow you to reap insights from audience and behavior metrics. And you'll be able to change the tracking features as you go along, with no hassle. You get a limited scope of this greatness for free, with the full blast with a premium version.
If you're willing to delve into the more obscure end of analytics for WordPress spectrum, you'll be surprised by the neat tools you'll be able to find there. Clicky is a prime example. It's a great alternative for people who not only think that Google is sometimes too much – who doesn't, really – but are also willing to act on it.
So, they install Clicky and it, in turn, installs its tracking code to their website. And it tracks a lot of things, giving its users a very nice overview of the goings-on on their website. Being a freemium plugin, Clicky will provide more info to those who pay for it. But for a regular blogger or someone who didn't catch the insight madness, this plugin will do simply fine without breaking the bank.
Adobe is another heavyweight in the field you won't see take on Google. Why? Because its analytics product, Adobe Analytics, has a slightly different target market. The kind of market that doesn't mind having to ask for the price because it's not regularly listed. Yes, Adobe Analytics is a big business solution.
But when it comes to e-commerce tracking, a large business couldn't do much better than Adobe Analytics. Plus, it's a part of an ecosystem of over 200 different third-party services that integrate with it perfectly. Adobe Analytics might not be everyone's cup of tea or a glass of rare cognac, but for those who want it, need it, and can afford it, it can surely get the job done well.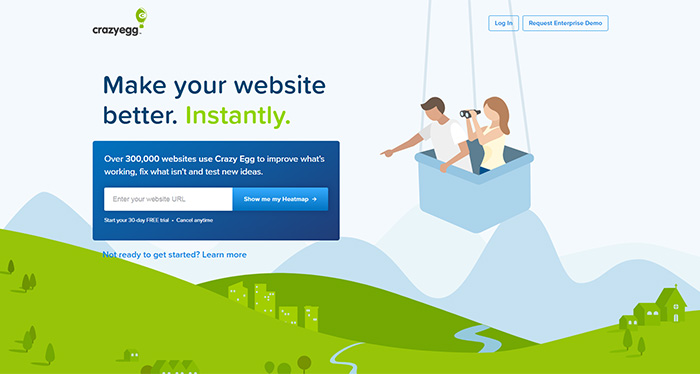 There's nothing inherently crazy about wanting to be able to see what people are doing on your website. It could be technically demanding, and it might sound creepy if you think about it too much, but it's a great tool for finding out what people want from your website. And Crazy Egg is there to give you access to the right kind of tech.
Crazy Egg is different in that it's more oriented towards conversion rates. It's the analytics plugin that will tell you where to place content and copy and where to place buttons, and it will allow you to create A/B tests to put your choices to work. Nothing creepy about that. It's not a free plugin, though, but it is one of the cheaper ones on the list.
Want an open-source alternative to Google? Why not Matomo? It's free if it's self-hosted and has great plans for the cloud-hosted version. It won't put anything behind a paywall, though – you'll just have less hassle over the installation if you choose to pay for the cloud-hosted version.
The plugin will track the ways users interact with your website, providing you with valuable information. It might not give off the air of a super-polished product many of the Google-based tools do, but it will come with incredible privacy options.
Sticking with the theme of free plugins, we'll end with one that won't provide lots of analytics for you. It will, however, give you a richness of info packed in beautiful charts and graphs that just so happen to be easy to understand.
Overall, WP Statistics markets itself as a simple tool that gathers, shows, and lets you present your website's statistics. Often, that's all you need.
Whether you like it or not, your WordPress website could always use a strong analytics tool. At the very least, something to help you grasp all the stats. There are plenty of choices out there in the market, and you're bound to find a solution that will fit your needs. Even if your needs went under the radar of the big businesses in the industry.