9 Must-Have Legal Pages for Any WordPress Website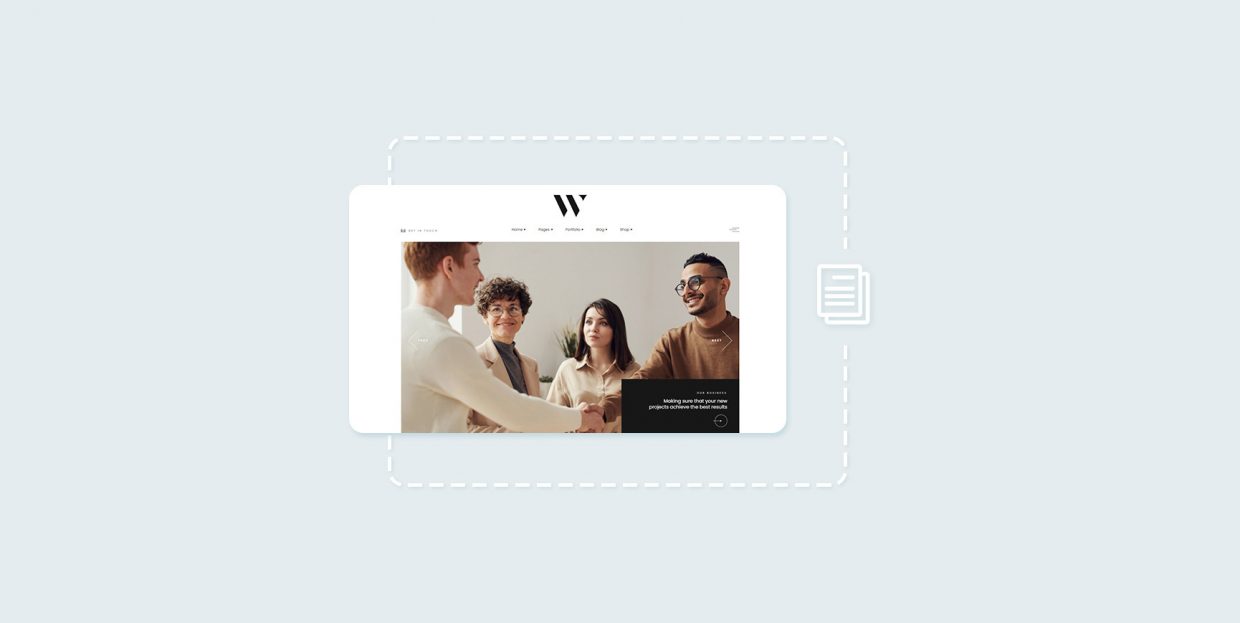 When creating a website, we typically focus on content strategy, design, and all those things that directly influence the website's success. Creating legal pages for websites  is usually not so exciting but demands just as much attention. It's easy to fall into the trap of considering legal pages as a pure formality, and this trap can lead to serious problems. Sloppy legal pages are like a time bomb on your website, you would be surprised how easily you can end up with a lawsuit or worse just because you were not informed about the rules.
In this article, we will go through all the must-have legal pages for any kind of WordPress website. Before we dive into the topic, let's just make sure you understand why these pages are so important.
Stay tuned to learn more about: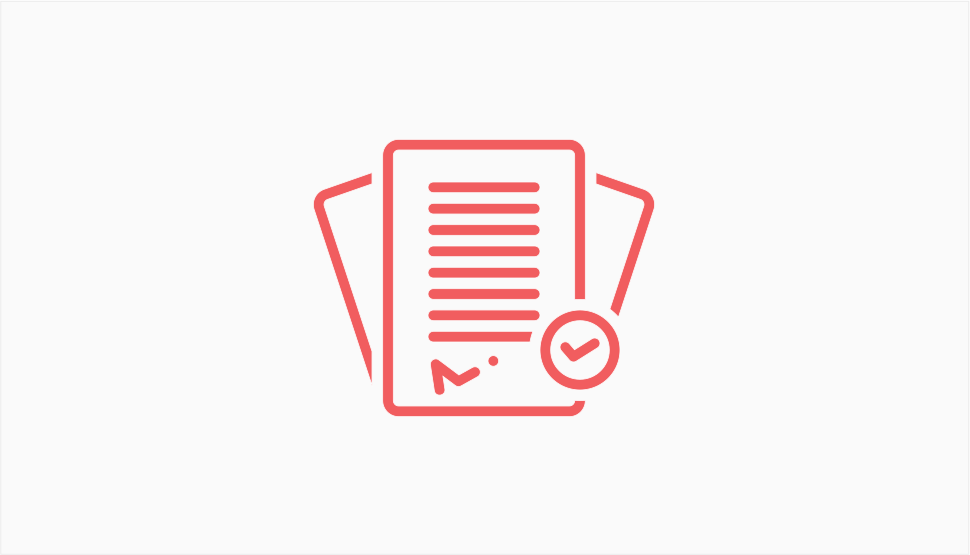 The simplest answer to why you need legal pages on your WordPress website is – to avoid costly lawsuits and hefty fines. However unlikely it may seem to you that you could end up in court for something you publish or fail to publish on your website, it is a real possibility and nowadays not even a rare case.
Generally speaking, the things you need to take into serious consideration are compliance with the law, your personal liability for the content you share, the protection of your intellectual rights, user privacy, and your website rules. There are certain types of legal pages for websites that help prevent legal breaches in these fields and/or help you mitigate the consequences of breaches.
For example, let's say you are sharing weight loss tips on your website. You don't want to get sued by someone who feels deceived because following your advice did not help them lose any weight. This kind of situation can be avoided simply by having a legal disclaimer. Another scenario may include someone exploiting your content on another website under their name without any consequences unless you have a proper Copyright Information page in place.
Some legal pages, like a Privacy Policy page, for example, are mandatory. Although not all legal pages are required by the law, most of them are necessary if you want to protect yourself from unfounded accusations, plagiarism, and similar types of issues.
The Privacy Policy page is required by the law in many countries. This policy addresses the issue of personal information protection and it is closely linked to the GDPR – General Data Protection Regulation that is applied in the EU with the aim to provide more effective personal data protection for the EU citizens. It is highly recommended to loom into the relationship between WordPress and GDPR to understand better how important it really is. A privacy policy informs your users about the kind of personal information you are collecting on your website as well as about how you are going to use the collected information. The logic behind this policy is that if a person shares their name, email address, credit card number, and similar personal information, they have the right to know how that information is going to be used and in what circumstances are you allowed to disclose it to third parties.
If you run a small blog or a website that does not imply too much interaction with visitors, you may believe that your website doesn't collect personal information to an extent that could possibly cause a problem. That is a dangerously misleading belief as regardless of your website's size and scope, the fact is every type of website collects plenty of personal information about its users through newsletter subscription, sales, SEO tools, Google Analytics, and in many other common ways.
While WordPress does come with a privacy policy draft that you can customize and use, the best advice anyone can give you is to consult a lawyer. Still, not everyone can afford a lawyer, and if you put in an effort and learn a bit more about the privacy policy and law on personal data protection, you have a fair chance of creating a good-enough privacy policy all by yourself.
There are many helpful resources that cover details about adding privacy policy to WordPress as well as what it should include. It is also a good idea to check how this page looks on other similar websites. Never copy it though. Resorting to some of the WordPress privacy policy generators is also a good solution in some cases, but always make sure you are well acquainted with what your privacy policy implies.
One very important factor to always keep in mind is that the laws are constantly being updated, so you should be aware of every change and ready to update your Privacy Policy accordingly.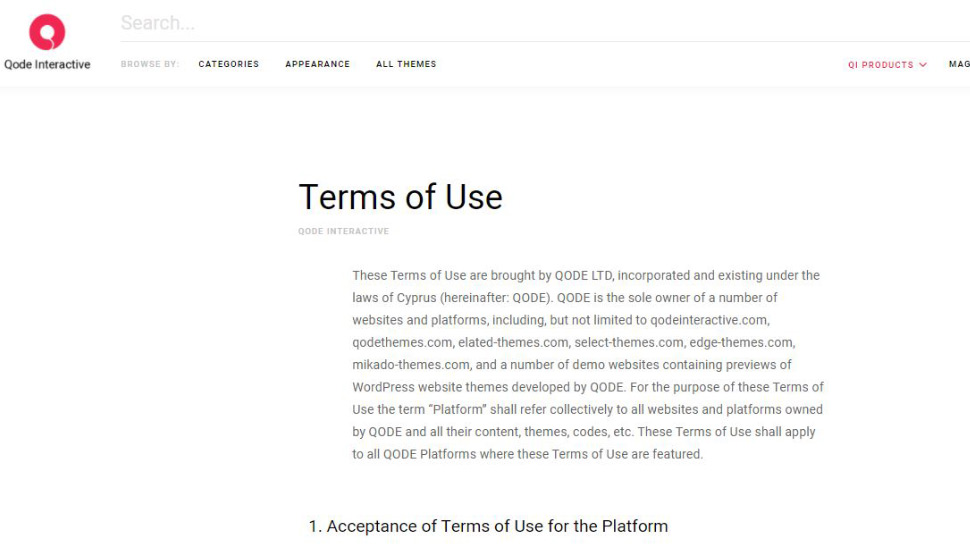 The terms of use or terms and conditions are your website rules and their main purpose is to protect your published content, your business, your rights, and obligations, as well as your users and the content they may post on your site.
The terms of use precisely define what your users can and can't expect of you and what is expected of them. This document includes all the rules your users must accept if they want to continue using your website, services you provide through the website or to buy products on your website. Put in a bit more legal context, terms of use represent a contract between you and your users that defines the respective rights of the contracting parties.
Unlike the privacy policy that is absolutely mandatory and required by law for every website to have, the terms of use are not mandatory in a legal sense. But, in many countries, it is required by law to provide relevant information about your website (service, products, purpose) to users/consumers. The type of information you are typically obliged to disclose includes your business name and title, email address and other contact info, relevant product/service info, and similar. This is especially important if you are running an online store as the law on consumer protection also prescribes the obligation to inform and provide necessary information about your products/services through the site.
The issues that are often covered by the terms of use include permissions for using specific materials on your website, your right to terminate anyone's use of your site, right to restrict spamming and distribution of abusive content, define intended age of your users, refund policy, and similar issues. You can include anything you find important for lawful and proper use of your website.
It is important to understand that just having terms of use on your website doesn't have to make them legally binding. To make terms of use legally binding, you need to be very careful with the language you use and make the terms as precise and transparent as possible. The moment when these rules become legally binding is the moment your user accepts them. That is why you have to publish them on your website in the form of a clickwrap or browsewrap contract. A clickwrap contract involves the active participation of a user who is prompted to click the I Agree/I Accept button to continue using your website. The browsewrap contract implies that the user agrees to the terms and conditions simply by continuing to use the site.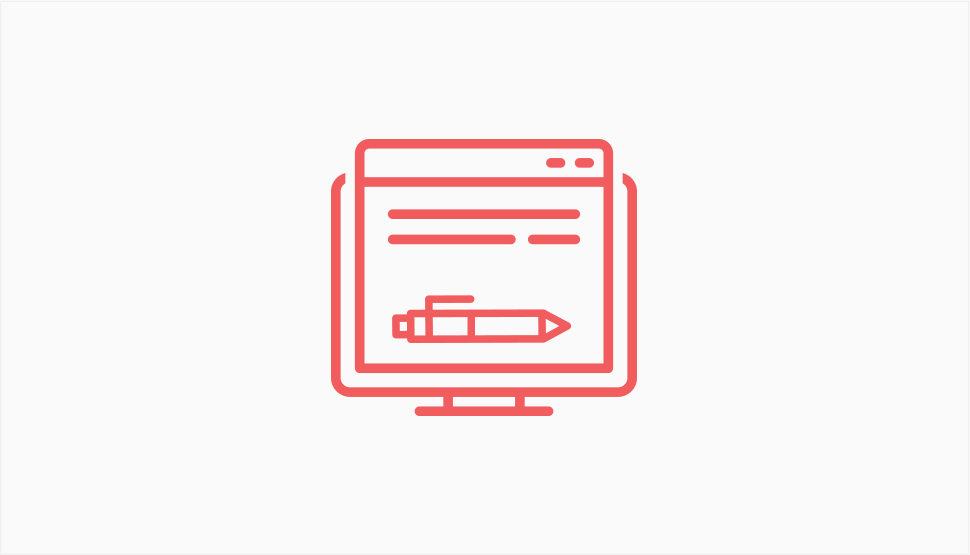 Although a variety of disclaimers can be included in the Terms of Use, it is very practical to have a separate Disclaimer page. The purpose of the disclaimer is to limit your liability by informing the users that all the content you share on your website does not constitute professional advice of any kind so that you can't be held responsible for any consequences that may arise from someone relying on any information on your website. The logic behind the disclaimer is that you can not be held responsible for what your users decide to do with the information that you share on your website. If, for example, you share your experience of leaving your everyday job and earning money as an Oriflame Consultant and someone tries to follow your steps, but without the results you achieved, the disclaimer is what protects you in case that person sues you for not achieving the same results as you. Similar applies to cases where your consumer suffers from injury while using your products or products you recommend and to similar scenarios.
Although there are plenty of disclaimer templates to use, it is best to tailor it to match your specific niche and be as precise as possible. If, for example, you are running a health blog, you may need a medical disclaimer that could state that the information you share is not a replacement for therapy or medical advice of any kind. In case you are earning money from your website in whatever way, the Disclaimer page is the place to let your users know that.
Apart from the fact that a disclaimer can protect you from undesired sues and allegations, it can also significantly help you foster an honest and transparent relationship with your users.
The affiliate disclosure can be included within the Disclaimer page, but if a large part of your website is about affiliate marketing, it is better to have a separate Affiliate Disclosure or Affiliate Disclaimer page. This is the page where you disclose that you are promoting specific affiliate products. It should also be explained that you get a certain amount of money as a commission each time someone buys the affiliate product following the links on your website, and clearly state that the price of the product is in no way influenced by this. All the sponsorships, brand ambassador arrangements, affiliate relationships need to be disclosed in this way as the Law on Consumer Protection prescribes it in many countries. The purpose of this page is primarily to protect the consumer, but it nevertheless protects you too.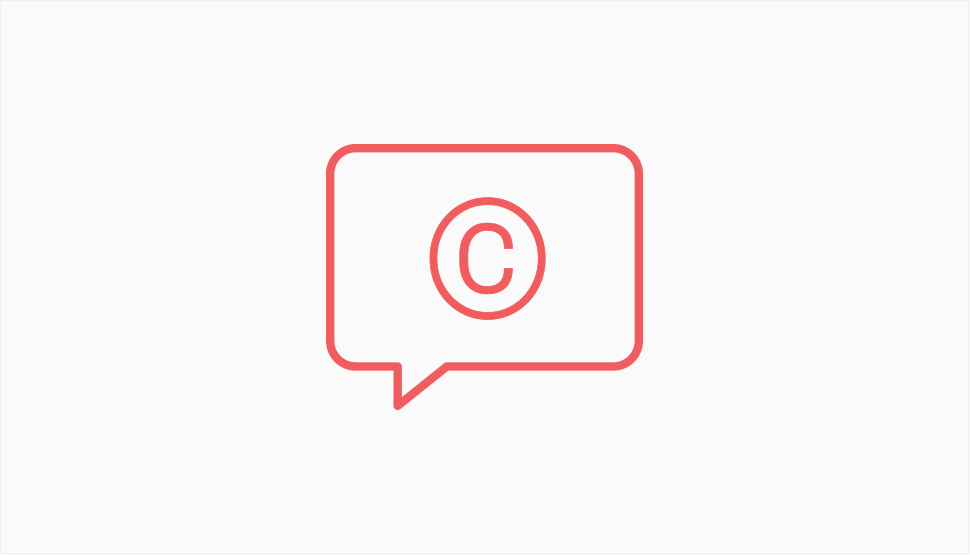 There is no way to prevent anyone from copying your content, but there is a way to protect yourself if someone does it. That is essentially the purpose of the copyright notice. A copyright notice clearly states that all the content on your website including texts, images, logos, products, etc. is considered your intellectual property, which means it is protected by copyright and can't be stolen, copied, reproduced, or misused in any way without legal consequences.
In case you want to allow some type of your content to be copied or used in some other way, this is also the place to state that and explain in which circumstances and under which conditions you allow such handling of your content. Though technically it can not prevent anyone from copying or stealing the content, a copyright notice with clearly stated legal consequences of content theft and misuse could prompt someone who intended to do such a thing to rethink their intention.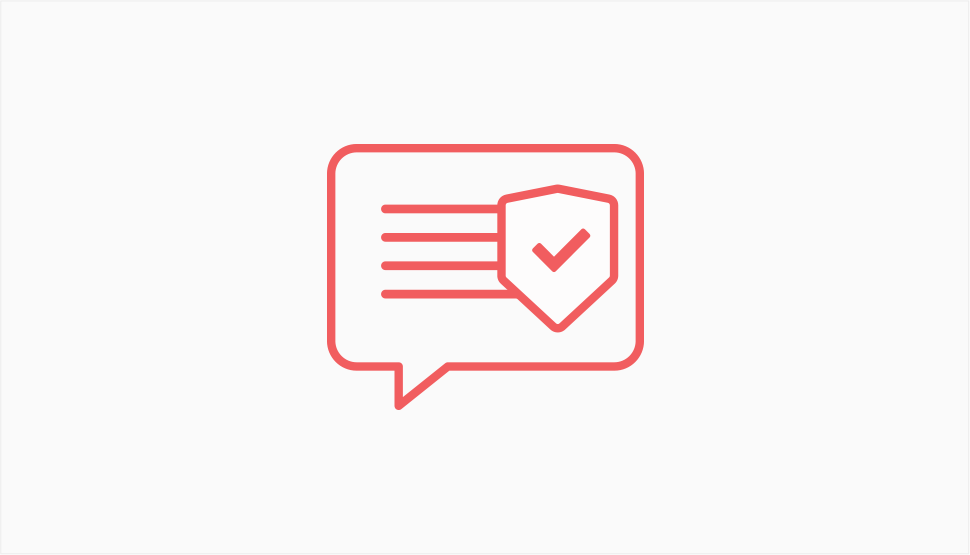 The comment policy can be contained on the Terms and Conditions page. But, if your website implies a lot of interaction with your users, it is highly recommendable to have a separate Comment Policy page. This policy is very important as it sets the tone of the overall communication style that you want to foster on your website and therefore has a lot of impact on your brand image and identity.
You use the comment policy to regulate the kind of comments that are allowed on the website, as well as the kind of comments that are not desirable. You also have the freedom to decide and inform your users about the type of comments that will not be tolerated at all and the type of comments that can be deleted. Moreover, you can decide who is allowed to delete comments on your website, whether it is possible to place appeals for deleted comments, and so on. This policy gives you the chance to declare what kind of communication you expect from your users in a very precise and direct manner.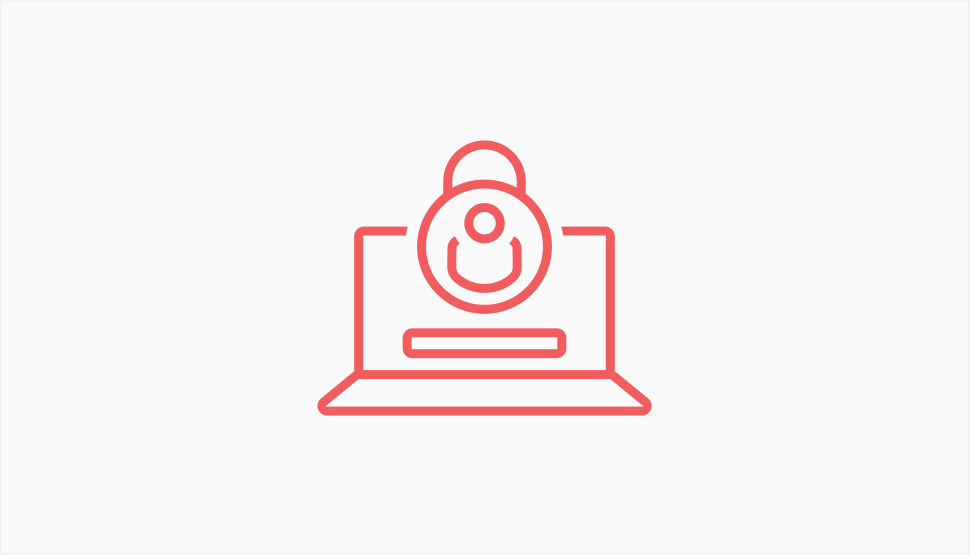 In many countries, special attention is placed on laws that regulate children's online safety. One such law is the US Children's Online Privacy Protection Act or COPPA, whose purpose is to protect the privacy and personally-identifying information of children under the age of 13. This law prescribes rules on the use of data from and about children up to 13 years old and gives parents the ability to supervise and ban or approve some of the information their kids share. If your website's target audience is kids, you need to be aware of the similar laws and regulations in your country and have an adequate policy up and running on your website. In this type of policy, you should clearly state the age limit that is required for the use of your website, explain how your website should be used, notify that parental consent is necessary for the website use, and also mention related restrictions.
You must have noticed how each time you visit a new website a popup is displayed asking you to accept cookies. Explained in an extremely simple way, web cookies are tiny pieces of data created by a web server and placed in the user's device while she or he is browsing your website. If this sounds like cookies may have something to do with the privacy policy, that's because they do, as a wide variety of personal information can be acquired through cookies. Naturally, you have to inform your users about that. The cookies policy is often included in the Privacy Policy page, but having a separate Cookies Policy page allows you to inform your users in a more structured manner. In some countries, this policy is required by the law on every website.
The information your cookies policy needs to include is about the kind of cookies you use on your website, the kind of data they collect, their purpose, how long they will be stored in the user's browser as well as with whom the information collected through cookies can be shared and similar.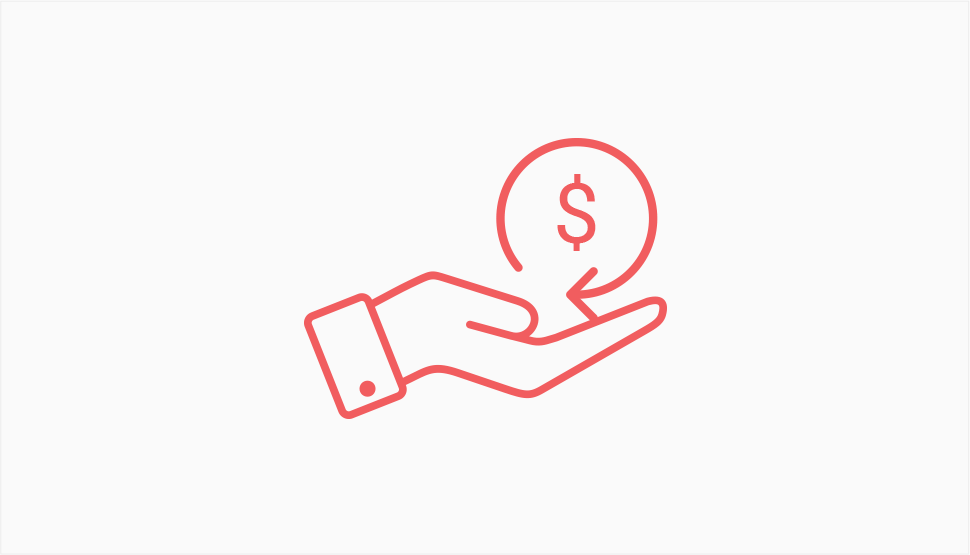 In case you are selling any kind of products on your website, you are going to need a Refund Policy page too. This policy is often included on the Terms and Conditions page, but having it on a separate page makes it more easily accessible for customers and helps you establish a more trustworthy relationship.
In some countries, mostly in Europe, it is mandatory to offer refunds, and in some, it is up to you to decide. Whatever your decision is, you have to have it clearly stated in your refund and returns policy.
The Refund and Returns Policy page should include a time limit for accepting returns, who covers the return shipping expenses, what happens in case the goods are damaged, what is the time limit for processing returns, do you offer a refund in cash or in goods and similar details. Of course, it is in your interest to add as many details as possible so that both you and the customer know exactly what to expect in related situations.
There are tons of both premium and free policy generators and templates, but the best advice is to always at least consult a lawyer unless you can hire one to craft all the necessary policies for you. If you can't afford a professional, make sure to get thorough information on the details your policies need to include. It is absolutely unacceptable and very risky too, to just copy a policy from a similar website. However generic these pages may seem to you, they contain important information that needs to be taken seriously. If you decide to go for templates, either free or premium, make sure to adjust them to fit your needs.
Establishing a trustful relationship with your users is one of the most important goals, no matter what type of website you run. Having neat and professionally crafted legal pages increases your credibility as a brand and makes your users feel safe, which is an absolute prerequisite for the success of any kind of blog or site. Apart from having these pages, another thing you can do to support trust is to make these pages visible and easily accessible by placing links to legal pages in your footer, sidebar, or anywhere you find adequate.