7 Best Tools for Abandoned Cart Recovery
One of the very few things an online store owner can count on is that their cart will be abandoned. Even with the most precise audience targeting, most desirable products, affordable prices, and even great discounts – people will still abandon shopping carts.
Why? For many different reasons. Some won't want to create an account before the purchase. Others won't like the shipping fees. Some weren't interested in purchasing at all, and others will wander off and forget to come back.
As a store owner, you should do your best to reduce shopping cart abandonment when it becomes a serious problem. But another thing you can do is try to get people back to their abandoned carts and have them finish the purchase.
That's what's called abandoned cart recovery, and here are some of the tools that might get the job done: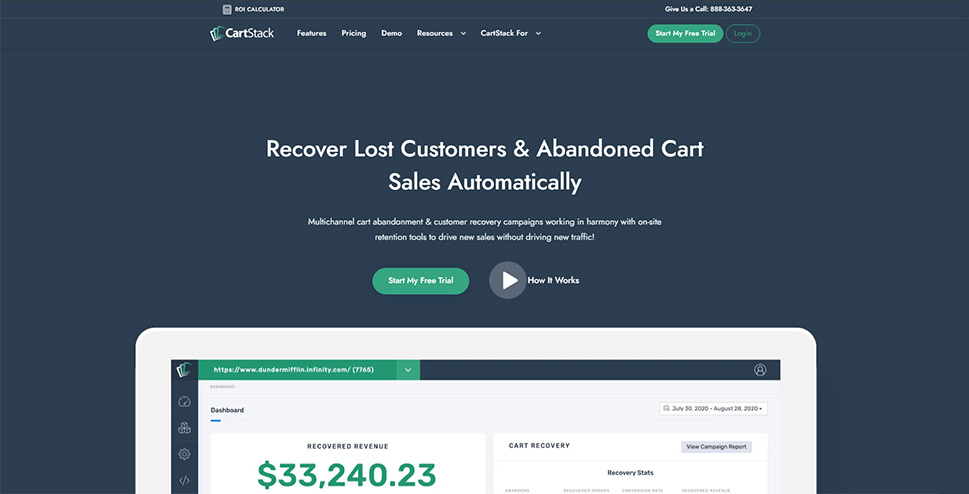 You can't technically make people get back to their carts, but if you could, CartStack would be the tool that would help you do it. Why? Because it's a tool that combines four different channels of communication into a concerted effort to stop people from leaving their carts and getting them back if that fails.
For starters, CartStack lets you set up cart abandonment email campaigns, with all kinds of personalization features. There are templates, analytics, and automation to help you get started and stay on track. It also features SMS reminders, push notification capabilities, and exit intent offers, and it integrates with e-commerce platforms – including WooCommerce – and booking engines.
The pricing for the services depends on what you want and how many orders your website processes each month. The basic package, which restricts you to using only emails in your campaigns, starts at around $29 if you have up to a hundred orders a month.
If abandoned cart recovery sometimes seems remarkably similar to marketing – even its more aggressive, maybe creepy kinds – you might be on to something. It's about reaching a certain type of customer with a certain kind of message, after all. It makes perfect sense to add ads to your cart abandonment range. AdRoll is a great tool for it.
AdRoll lets you bring retargeting ads into the cart recovery game. With them, you can follow the cart abandoners online and show them specifically targeted, personalized, and segmented, ads. Sounds creepy? Probably. But does it work? Also probably. Retargeted ads have larger click-through rates than regular ads. And if it doesn't work out, you can also use AdRoll for triggered email sends.
You don't have to pay anything to sign up for AdRoll – its Starter plan is completely free. However, ad spend is billed separately from the subscription fee. Retargeting ads are billed dynamically, based on CPM.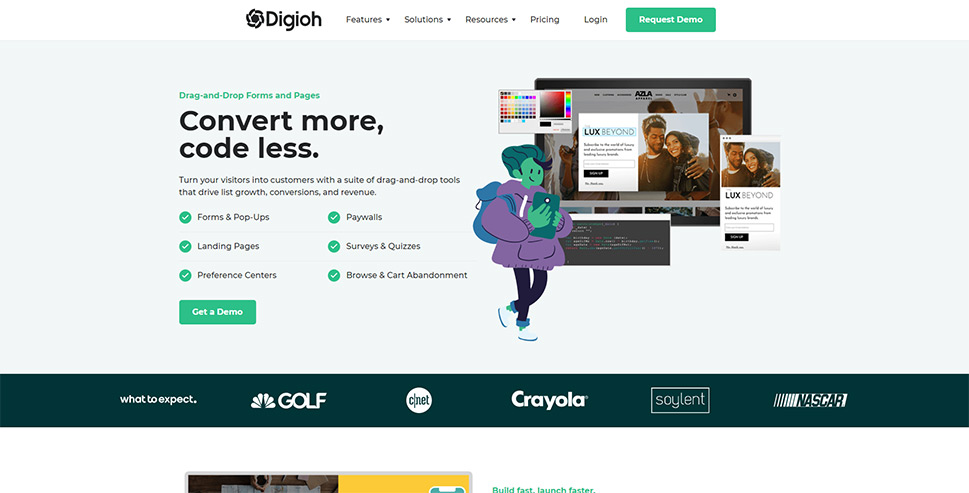 There's something to be said about taking a proactive attitude to abandoned cart recovery. Sure, you can't exactly say that you can recover the cart before it's been abandoned, but if you can get there in the nick of time and stop the abandonment from happening, does it really matter? It doesn't. So meet Digioh – it gives you awesome tools to save the day (and the cart).
Digioh is known for its lightboxes and widgets that will do everything in their power to stop people from leaving your website without finishing their purchase. Idle shoppers can get a discount offer. People willing to walk away will get an email opt-in offer. Finally, you can send recovery emails to people who've abandoned carts and browsing sessions.
Digioh might not be the most affordable option you'll have. You will have to contact them to get a quote, but their pricing page suggests their plans start at websites that have up to 500k page views. Going over it might cost you an additional $200 for another million.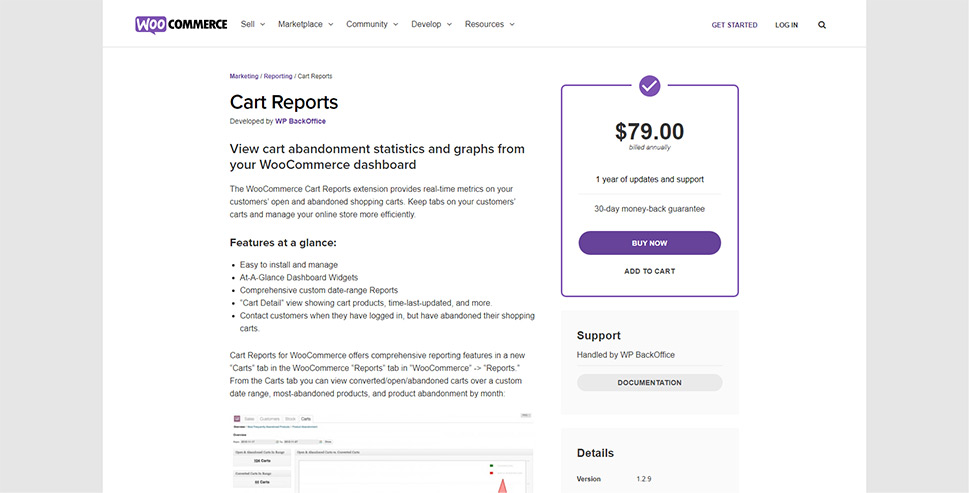 To fix a problem, you first have to know the problem exists – that's just common sense. It also doesn't hurt to be able to gauge the extent of the problem. In terms of cart abandonment, it means having lots of cart statistics. If you're using WooCommerce, Cart Reports for WooCommerce is just the tool to use for this.
The plugin adds a "Cart" tab under the "Reports" tab in the WooCommerce menu of your WordPress website. Under the new tab, you'll be able to see cart abandonment stats such as the number of abandoned carts and which products get abandoned the most. You'll also have access to a handy list of carts that will show you their status, the products they contained, and any actions applicable to them.
Cart Reports for WooCommerce is a WooCommerce extension, and it costs around $79 per year.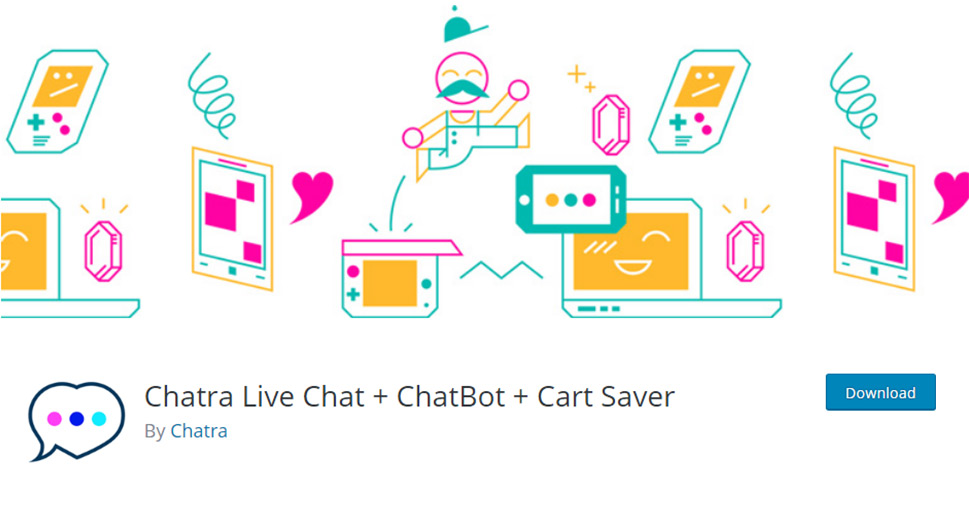 What else can you throw at the problem of cart abandonment to try to solve it? We've covered emails, ads, popups, even data. Maybe chatting could be next? Because Charta Live Chat + ChatBot + Cart Saver has a nifty live chat and chatbot solution that might give website visitors a nudge in the right direction at the right time and get them to purchase.
Charta's solution is a live chat and chatbot tool you can easily integrate with WordPress via a plugin. It connects to Facebook and email, too, so you can use it with those channels, too. What's really great about the tool are its exit intent and targeted chat features. Between the two, you'll be able to target those website visitors that seem like they need help or like they are about to leave and try to help them or change their mind.
You can start using Charta for free – its one-agent plan is marketed as "free forever." However, to really start exploring the tool's features, you might need to sign up for the Essential plan, which starts at $15 per month when billed annually.
When in doubt about the cart abandonment tool to use, why not look at the tool people seem to use the most? If you have a WordPress website and use WooCommerce, checking out a wordpress.org for info would tell you that WooCommerce Cart Abandonment Recovery is one of the most downloaded recovery plugins for WooCommerce. It's like that for a reason.
The plugin is effective – it captures people's email addresses on the checkout page and sends them a sequence of emails to remind them that there's a cart they've abandoned. The emails might contain a link back to their cart – which is super convenient for them – as well as coupons to help them change their mind. WooCommerce Cart Abandonment Recovery is also GDPR compliant, and it gives you full reports of what it's doing and how well it's working.
Finally, the plugin is free. It is a part of a larger solution – CartFlows – which you can sign up to if you need help with capturing leads and increasing conversion. That will set you back for around $199 per website, per year.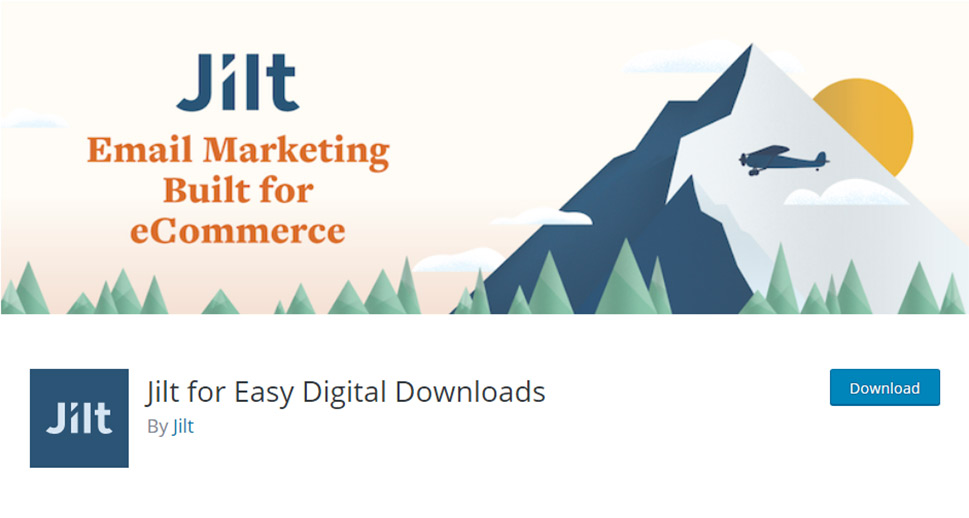 If you're not a fan of WooCommerce and want a solution that would work with, say, Easy Digital Downloads, don't worry. Jilt for Easy Digital Downloads is a plugin that will help you bring cart abandonment recovery to EDD. It will also work with WooCommerce, though, as the company behind it, Jilt, offers WooCommerce integration, too.
Jilt is primarily an email marketing solution that allows you to reach out to people who've abandoned carts in your stores via email. You'll get the standard fare you'd expect from an email plugin, mostly automation and customization options. Jilt's cart recovery solution will do everything from tracking cart abandonment and capturing emails, to sending out automated emails and offering dynamic discounts.
You can use Jilt for free with their limited plan. It will give you email automation, dynamic discounts, and all the other cool stuff – but for a limited number of contacts. When your needs start growing, signing up for the Growth plan starting at $29 per month might be called for.
Cart abandonment can be a drag, but it's a reality online stores and their owners have to deal with. The best way to deal with it is to attack it from two sides. For starters, do as much as you can to prevent it from happening. For the carts that get abandoned, either way, have a great tool ready for a recovery mission. Any one on this list will help.