5 Best WordPress Podcast Plugins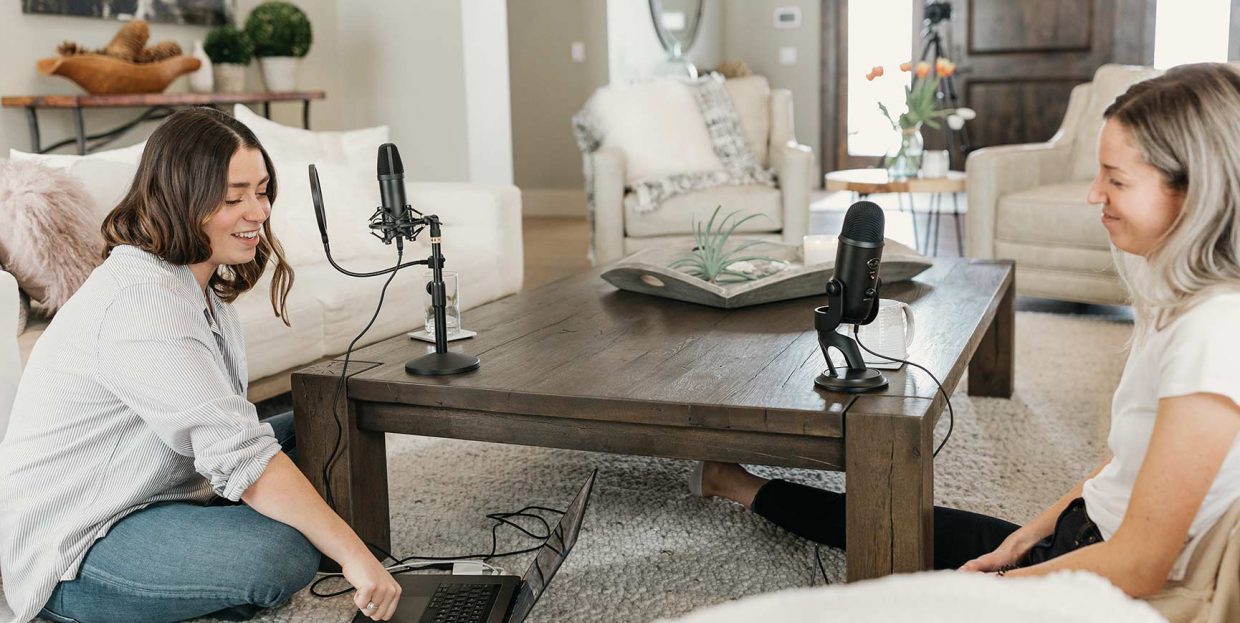 Fusebox is a remarkable plugin that packs a lot of functionalities for $8 a month (billed annually). You can try it for free, but if you are serious about podcasting, you should purchase the premium plan to make the most of the plugin's impressive features. You will get access to the full player, the single-track player, and the site-wide sticky player.
Fusebox lets you tweak the appearance of the player and match its color to the colors of your WordPress theme. You can also choose between the light and dark theme, depending on the aesthetics you're going for.
Listeners can control the speed of the playback, download podcast episodes, use timestamps, share their content on social media, and heaps more. When you download Fusebox, you will also get the Transcript plugin with it, meaning you will be able to create transcripts of your podcasts and then allow users to download them as PDFs. That text is SEO-friendly and search engines can crawl it. Plus, it helps users better understand what has been said during an episode, which, in return, increases their engagement.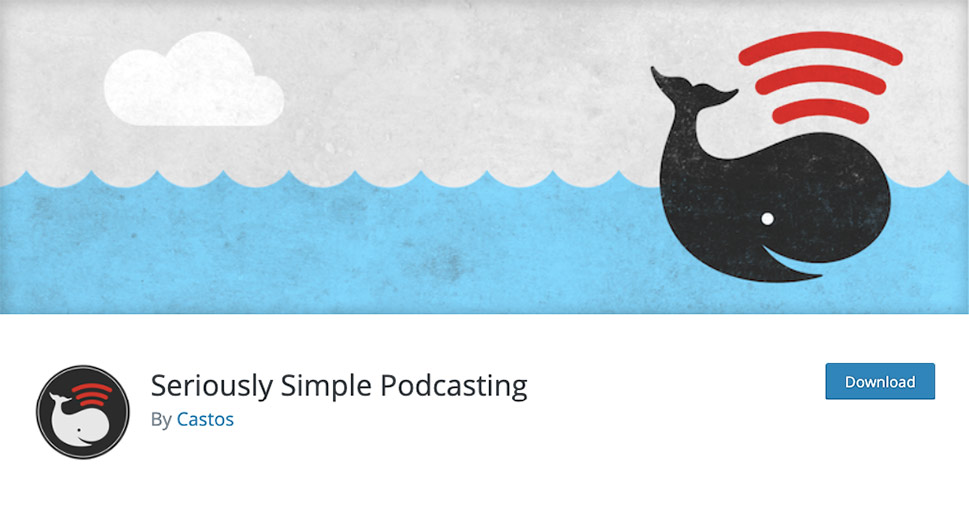 Seriously Simple Podcasting, as its name suggests, is a simple-to-use and lightweight plugin. You can get it for free and use it for audio and video podcasting. The fact that it doesn't come with a price tag doesn't mean it's not packed with numerous practical elements. Au contraire.
With Seriously Simple Podcasting, you can choose where to place the player, decide if all users should see it or only the logged-in ones, and select the style of your media player. The plugin allows you to customize your podcast feed and enter titles and authors for each podcast, as well as specify categories and subcategories for each episode. It's also possible to password-protect content and publish your feed on other podcasting services. Moreover, you can run multiple podcasts from one website and each will have a unique RSS feed.
In case you would like to extend the plugin's functionality, you can select some of the available extensions and add them to the plugin free of charge. For example, with "Seriously Simple Transcripts" you can allow users to download transcripts of published episodes, while "Seriously Simple Stats" gives you an insight into who is listening to your podcast and other useful data.
It is also possible to register on Castos' (the plugin makers) website, purchase one of the available plans, and use them as your podcast hosting platform.
Podlove Podcast Publisher is a great plugin that facilitates the process of podcasting. You can download it for free and use it to create and publish both audio and video podcasts.
This plugin lets you add titles, subtitles, and summaries for podcasts, structure episodes into chapters, customize the appearance of your content (you need to know how to code to be able to do this), and much more. It also includes a practical analytics system that gives you an insight into what your audience prefers, how many times an episode has been downloaded, if users play your podcast by subscribing to the feed or if they prefer to use the web player.
Another great thing about this plugin is that it comes available in a compendium of languages, from Greek and Icelandic to Indonesian and many others.
Buzzsprout Podcasting is an easy-to-use plugin that can be downloaded for free from WordPress' official plugin repository. You can use it free of charge for 90 days and upload up to 2 hours of podcasting a month, but once that period expires, you need to purchase one of their premium plans. The most expensive of them ($24 a month) allows for 12 hours of podcasting per month, so bear that in mind in case you plan on uploading lots of content (in which case this plugin might not be the best option for you).
To start podcasting, you need to create an account on Buzzsprout's website first. Then, you have to copy your Buzzsprout RSS feed link and add it to the plugin's settings in WordPress. You have the option to publish the episodes immediately or schedule the time when you would want to share them with your audience.
One of the things that make Buzzsprout Podcasting a great choice is that you can use it to list your podcast in the world's most popular directories, including Spotify, Apple Podcasts, iHeart Radio, Google Podcasts, and more. The plugin also allows you to monitor stats and keep an eye on the number of downloads as well as on the apps people use to play your episodes.
Simple Podcast Press is a premium plugin that is easy to set up and quite simple to use. Upon installation, you just have to enter your iTunes ID and the plugin will automatically import the episodes and display them in its player.
This plugin comes with three pricing plans available and the prices vary depending on how many sites you wish to use it. Some of its amazing features include the possibility of adding clickable timestamps to your episodes and allowing listeners to skip to a specific part, displaying reviews from iTunes in a sidebar, and enabling episode transcripts. Whenever you add new episodes, the plugin will immediately display them on your WordPress site.
Podcasting shows no signs of slowing down, so it's a good thing there is a way of effortlessly publishing your episodes on a WordPress website. Regardless of which one of these plugins you decide to go with, they are all easy to use and come with practical features that could make your podcasting life more easier.
Fusebox is a remarkable plugin that could be your number one choice if you are a serious podcaster in need of something packed with great features. Seriously Simple Podcasting suits best the needs of beginners, while Podlove Podcast Publisher allows you to create a customized podcast player after your own taste (you just have to know how to code). Because of its limitations in terms of how many hours of podcasts you can upload per month, Buzzsprout Podcasting probably works best with podcasters who share content in moderation. As for Simple Podcast Press, consider installing it in case you're using iTunes.