Tips For Writing Landing Page Copy That Converts
Landing pages are powerful tools usually made with one goal in mind – to make a conversion. These types of pages have the purpose of getting the viewers to focus on one specific objective and encourage them to take action by offering them a concrete solution – before they have a chance to click away. The final goal is usually to make a profit by turning casual visitors into actual, paying customers or clients, or reach whatever other business bottom line. So, no matter if you offer a digital or physical product, a webinar, a free demo of any sort, or something else entirely, you should consider using a landing page to achieve your marketing-oriented goals.
Now, as in many other cases of content marketing, the basis of every converting landing page is a persuasive and well-written copy. Namely, if the copy you produce doesn't manage to incite users to take the desired action, this can be detrimental to your conversion rate.
Of course, the design of your landing page matters a great deal, too. Using appropriate images and colors, adding your logo, emphasizing your headline and CTA – all this serves to enhance the visual identity of your brand and highlight the copy itself. The design and the page copy are inherently connected, so making sure that they work well together is vital for the success of your conversions.
This time around, however, we've decided to focus on the ways in which you can take care of the landing page copy in particular. So without further ado, here are some useful writing tips that will help you generate a compelling and actionable copy for your landing page and skyrocket your conversions: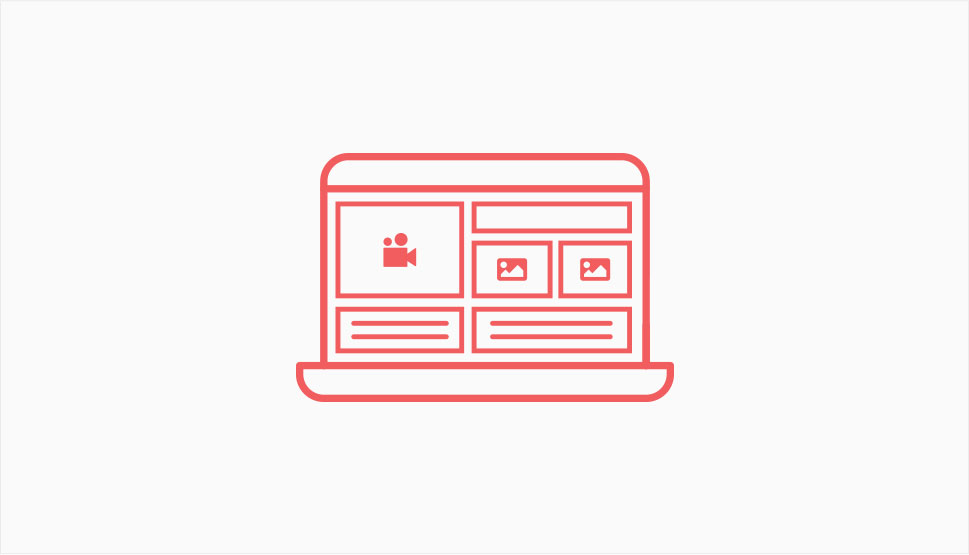 As in many other types of online copy, headline is the key element of your landing page that can make or break your conversions. Since your headline is often the only thing the visitors will truly focus on when viewing a landing page, it can also be your only selling point. After all, the headline should represent your main message, in a way, which is all the more reason to take extra care when creating it.
While there are numerous ways in which you can generate a captivating headline (as well as many headline analyzer tools that can help you out), there are some general rules you should stick to for the best possible results. These include:
Adding a value proposition. By emphasizing the key benefits of your offer in your headline, you allow your message to reach the right customers right from the get-go. So make sure to include at least one good reason why people should use your product or service in your headline.
Being concise and straight to the point. If you ask us, this is pretty self-explanatory. The shorter and more concise your headline copy, the easier it will be able to convey a clear message to those reading it.
Of course, you can (and should, for that matter) also add a subheadline right underneath that will further support your headline's main message. Here you can offer any additional info related to your offer. You can explain in more detail what the service or product does, as well list any other reason (or reasons) why they should use it in the first place.
While it's totally okay to mention the final "solution" your products or services may bring to users, we advise you to put extra focus on the actual benefits instead. What we mean by this is that people usually know what "solution" is. Therefore, if you ask us, you should focus on creating a landing page copy that is all about offering a strong value proposition to potential customers.
The best way to do this is to list and describe the benefits of your product or service clearly and explain exactly how they are valuable to your customers. Say that you're offering food products meant to help people lose weight in a healthy way. The "solution" in this case would be "food products that help people lose weight", but you can also emphasize all (or most) of the benefits of using your product. For example, you can mention that it will reduce the risk of getting certain diseases, help them get better sleep, get more energy, boost their immune system, and so on.
There are also multiple ways in which you can list the benefits of your offer. For example, you can include them by using quotes from your satisfied customers (more on that later), insert one of the most important benefits into your headline (like we mentioned in the beginning), and so on. You can even use a bulleted list if you want to be as concise as possible while providing all the important info at the same time – which brings us to our next point.
The truth is, people have no time to read every piece of content they find on the web in full detail – and the same applies to your landing pages. Most people want to get to the information fast, which is why many of them engage in so-called speed reading, or even scanning of the text to find its most important bits. For this reason, it's always important to create scannable content, no matter if you're writing for a blog post or a landing page copy.
The general rule of thumb would be to use clear, concise sentences when crafting the copy of your landing page. Try describing your product or service, as well as its benefits using fewer words that are easy to understand in general. If you want, you can also achieve this using the above-mentioned bulleted lists, for example.
Alternatively, you can mention only the most essential features of your product or service and then mention them more than once throughout your landing page (in your headline, in the CTA, etc.). By doing this, you ensure that the "scanners" don't miss out on the important bits of your offer without throwing them off with too much info either.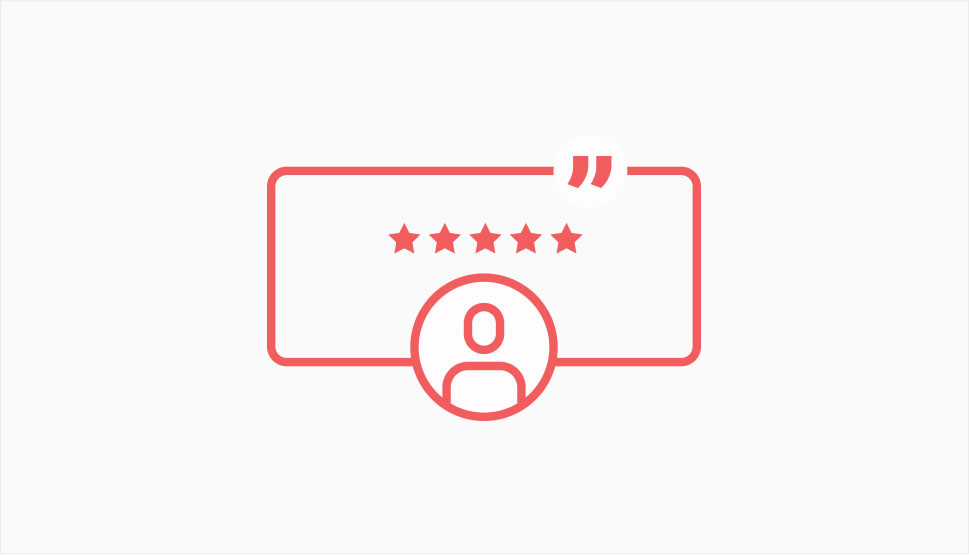 When it comes to converting landing page copy, sometimes there's no better way to present your offer than to let the customers do the talking. We suggest using customer testimonials in your landing page copy as they can help contribute to the credibility and value of your offer. This way, you have a chance to mention the most important aspects of your products and services while being genuine at the same time.
Testimonials, which are rather easy to add, especially if you use a testimonials plugin, can be presented in a form of a video or textual quote. They can come from your social media networks (like Twitter or Instagram), comments on your blog posts, and any other online interactions. You can place them as the centerpiece of your landing page (they can even be a part of your headline), below your headline and subheadline, or even at the bottom – your choices are practically limitless.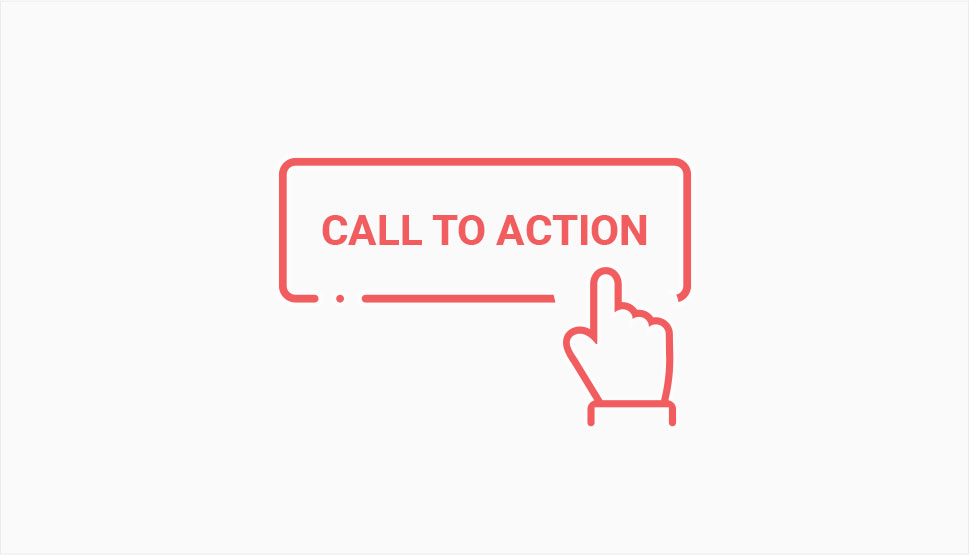 A Call to Action (or CTA) is a key element of every copy that has a goal to convert. A solid CTA helps ease the customer journey and contains a clear message that indicates what step you want them to take next. In fact, we'd go as far as to say that all your copy should be made with this message in mind, as making conversions is the main reason why you created a landing page in the first place. Do you want your visitors to buy a product from you, download an e-book, use your service, or simply want them to learn more about what you have to offer? Take your ultimate goal into consideration, and then create an actionable CTA in accordance with that.
Speaking of a converting call to action, you mustn't forget to focus on the copy of the CTA button itself either. Namely, CTA buttons are among the first things that visitors notice when glancing upon a page, so make sure they contain a verb that suggests immediate action and clearly lets visitors know what you want them to do (like buy, download, etc.). You should also try creating a sense of urgency and encourage users to really click on that button by adding a word like "now" next to your action verb. Finally, don't forget to design your CTA button in a way that will make it instantly visible on your page, as this can largely contribute to your conversions as well.
When it comes to creating a convincing landing page, numbers can make all the difference. We suggest that you provide statistics related to your offer, but do so in a way that will best resonate with your audience. Say that you have an environmentally-friendly product or service, for example. Instead of offering a percentage of reduced carbon emissions that can be achieved by using it, you can be even more specific by displaying the number of trees people can save if they use your products instead. By giving a more vivid mental description and combining it with a clear number, you can make your offer more relatable and can really inspire them to make a purchase.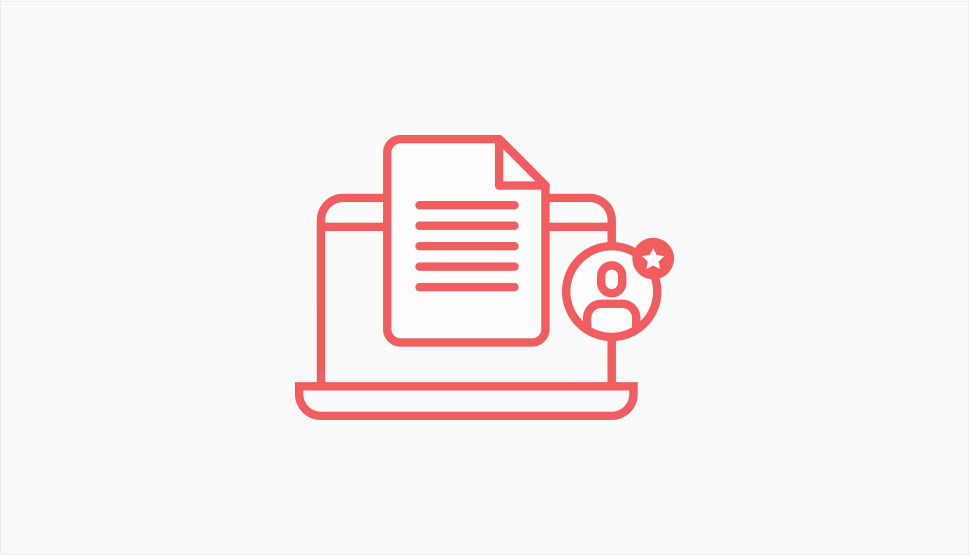 Maybe you'd think that this goes without saying, but some marketers actually forget this simple rule – write your landing page copy for humans, and not for machines. What we mean by that is that you should try and keep the tone in your copy as natural-sounding as possible. You can achieve this by avoiding any overly complicated language and aiming to write as you speak in your everyday life. Also, try using shorter sentences and don't hesitate to throw in casual phrasing here and there. Using a conversational tone rather than a robotic one will definitely resonate better with your visitors and thus has the real potential to raise your conversions.
The goal behind every successful landing page is to lead the visitors and encourage them to take action in order to boost conversions and increase sales. And to do all that, producing a captivating landing page copy is crucial. So, go ahead – make sure to generate some killer headlines, properly emphasize the benefits of your offer, be as concise as possible, and don't forget to include a clearly noticeable and actionable CTA. If you follow these principles, you will have much greater chances of turning those visitors into customers and making profit.