WordPress Guest Posting – A Beginner's Guide
Guest posting is almost as old as blogging itself. Over time, it became very popular as a link-building tactic, but there's so much more to it that you could miss if you focus solely on building links. Basically, guest posting is all about placing your content outside of your own blog for free to extend its reach. A guest post typically includes info about the author and helps you get exposure in a variety of ways. Although link building is the most obvious benefit of it, other no less important benefits of guest blogging include increased brand awareness and recognition. Placing quality content on a quality website usually proves to be even more lucrative than expected. It can lead to finding new business partners, getting introduced to new niches that weren't even within your scope, building contacts with other bloggers, and a lot more.
On the other hand, there's one big downside to guest posting – Google made it harder than ever. If you want to enjoy any of the benefits we mentioned above, you need to be ready to outperform yourself as a writer. Overlinking and link schemes are now easily recognized and even penalized by Google, and the competition is almost impossible to fight. Your best chance is to understand the way Google works and, as simple as it sounds, offer true quality and authenticity. You will soon notice that nothing else actually works and that it really pays off to know the basics of content marketing. The bar for quality content is raised really high in any given niche you can think of, but that doesn't mean you should give up.
In this article, we're going to take you through all the most important steps, and propose tips and tricks that every guest posting blogger needs to know. Stay tuned to find out about: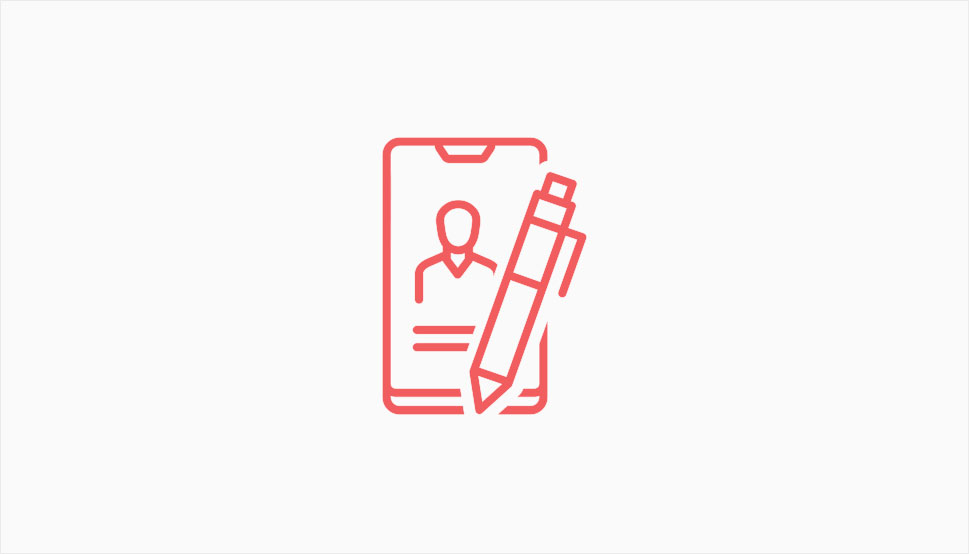 Though it may sound too basic, this step is crucial for writing a good guest post. It will be much easier for you to choose the websites you want to write for if you know precisely what you want to achieve with your guest post. So before taking any other step, think about what it is that you or your website need to be more successful. Is your ultimate goal to put your name out there and earn recognition as an authority in the industry or do you want to build backlinks or increase traffic to your website? Achieving one of these goals does not exclude the possibility of accomplishing others too, but significantly informs your approach. For example, if you want to build a name, you will choose websites that already earned authority and have a larger audience. These types of websites will also be a good choice if you want more exposure for your website. But if backlinks are what you are aiming for, you need to choose websites with strong root domain authority.
First of all, you need to identify the websites that fall into your niche or industry without losing your ultimate guest posting goal from sight. Second, make sure the website has a significant social media presence as this means your post will have the chance to be advertised on a variety of different channels. Third, if you have to choose between two similar blogs, go for the one that has a more engaged audience. Check the comments section, see if the readers have a habit of sharing posts. It would also be very useful to ask yourself a few questions:
Who can benefit from your article besides yourself?
What kind of audience may find it worth reading?
Why would anyone want to publish it?
Sometimes you may find that blogs that belong to complementary niches/industries may work even better for you than those from the same niche. For example, if you are a dermatologist and you want to write about acne from an expert's perspective, some makeup/cosmetic blogs may be a good choice too. But, it all depends on what your primary goal is.
There are plenty of methods that are proven to work and get you results when it comes to finding target blogs. Nevertheless, not all of them are beginner-friendly, so we'll cover here only the ones that we are sure you can use. Their simplicity shouldn't trick you into thinking they are not effective. So, let's see how you can find your target blogs:
The good, old Google search – we use Google search for so many different purposes, so why would this be an exception. However basic this step may seem, it is inevitable and if you skip it, you could simply miss a lot of useful info. There are plenty of phrases you can use for this purpose that typically consist of a key word and a phrase like guest post by or become an author and similar. Believe it or not, you can get creative here. Try any phrase that comes to your mind and has something to do with the guest, writer, guest post etc. and combine it with a keyword related to your niche.
Social media search – many bloggers use their social media to share their latest posts and guest posts. Twitter is a gold mine in that sense, plus it gives you fresher results than those of Google index. The procedure is simple, you just need to enter your keyword+guest post and you'll instantly get results.
Browse the lists of sites that accept guest posts – you are neither the first nor the only blogger looking for guest posting opportunities. You'll easily find plenty of lists of websites that accept guest posts on the web. Just make sure to check how fresh they are and explore your opportunities.
Find a famous guest blogger that inspires you – and trace the websites they wrote for. This is a shortcut to finding quality websites that also accept guest posts. If no particular name comes to your mind, check what authors show up over and over again on websites that enjoy authority in your niche. Simply enter "guest post by" followed by the name of the blogger in Google search and you'll easily track the websites that the selected blogger wrote for.
Trace your competitor's backlinks – if you know a website that ranks high for a lot of keywords in your niche, you can get a list of all of their backlinks simply by entering their homepage URL into Ahrefs. This way you'll get a list of all of their backlinks on a silver platter, and although some of the links will not be from guest posts, plenty will. What makes this method special is that it shows the sites that don't openly accept guest posts but do publish them.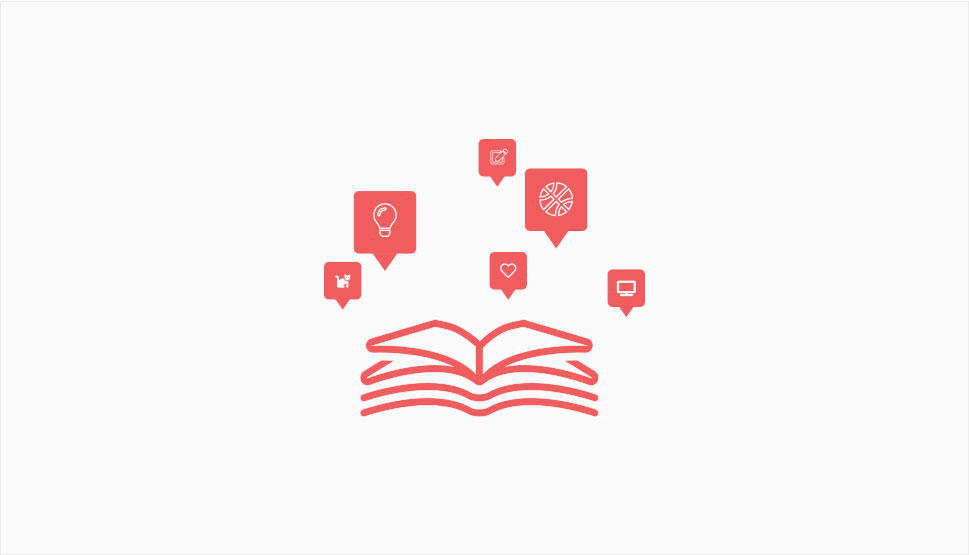 As a blogger, you are probably aware of the fact that serious websites have their content plans. So, after carefully reading all the recent blogs, think about what useful angle, info, or view you could offer, that the website editor hasn't yet come up with. This implies you know your industry more than well. Be ready to explore the topic you choose like a professional. Editors will notice within the first few sentences whether the article was written by an expert or an enthusiast. Also, the majority of serious websites publish writing guidelines, and you better read them to make sure you don't disqualify yourself before you even had the chance to get published.
The good news is that you don't have to rely solely on your intuition, judgment, or anticipation of the topics. There are tools like Rank Tracker or AnswerThePublic, that can help you easily map the gaps between the blog and its competitors in your industry. Another way to go about it is to use some of the topic research tools and explore the topics related to your keyword that are recently covered. Some free SEO tools come with keyword research features that can help you determine more precisely how to cover the selected topic. These kinds of tools will also provide you with an insight about what kind of articles performed well, what people usually asked related to the topic, and make it easier for you to understand what you need to offer.
Bear in mind though that the only thing that Google is after is to provide accurate, helpful, trustworthy, and high-quality information to its users that correspond to the intent of the user's query. Since 2019, Google has been applying the BERT model to search. It means that it analyzes both the keyword and the context, to understand the user's intent. So, it would be smart to think about your target audience – how and what they type in when they search for the topic you want to write about. We won't go into details of various algorithms since that's beyond our scope here, but the point is that Google values quality, just like your readers.
Another thing that Google values a lot is safety. This practically means you should choose to write about something that you know from your own experience, something that is your expertise so that the info you provide can't hurt or jeopardize the health or life of the users in any way.
What separates an average and a great content writer is the style. The knowledge and expertise can get you far, but if there is no charisma, no personal touch to your writing, it will be very hard to build a name. Editors notice everything from grammar errors to structure and flow, and everything in between. Make your sentences flow in such a way as to anticipate the reader's questions. It is much easier to find your own unique style than a topic that no one has yet written about.
Be prepared to write your bio from scratch for every website you write for. That way, the editors will understand that you take their blog seriously and perhaps even feel special, not just one in a million other blogs you submitted proposals to. Also, generic bios are not a good idea, because your bio should confirm that you are relevant to the topic that you wrote about. This is also a perfect place to add some backlinks to your own website. If your goal is to increase traffic to your website or to specific pages, you can also add them here. And whatever your goal is, it is always a good idea to add links to your social media accounts here.
Default email templates can rarely do you good, but are especially undesirable when reaching out to a blog editor. Make sure to find out the name of the editor or blog owner, and address him or her personally. Add them on your social media, try to establish a genuine connection based on the shared interest. This way you significantly raise the chances for your email being read. The next thing to do is introduce yourself – briefly outline who you are and what you do. Then give an answer to why you should be a guest blogger. Add links to your relevant articles, and make sure the posts you share also have good social engagement as this tells the editor a bit about your audience. You can also provide a brief description of your guest post, followed by reasons for publishing it.
This is the time to enjoy the efforts you have invested so far, but not the time to be passive. Make sure to answer the comments on your posts. The readers will feel appreciated and that may inspire them to engage even more with the article. Make sure the post is relevant. If some info needs to be updated, do it as soon as possible, since outdated info never looks good. Promote the post on your social media channels and check how people react to it generally on social media platforms. Use every other channel that you have at your disposal to promote it just like you would do for an article you publish on your own website. For example, mention it in the newsletter you send to your audience. React to every positive comment, question, or query related to the post. If you find it appropriate, it is a good idea to send a thank-you note to the editor, for the opportunity you've been given. A simple act of kindness can earn you many points.
Here is a brief list of the things you should absolutely avoid if you want your guest post to be taken seriously:
Don't mention your brand, company, or website. Besides the fact it is a sign of bad taste, it tells Google that you are here only to please your own interest, not the readers.
Link schemes – make peace with the fact that Google is smarter than you. Any link scheme you make will be broken.
Don't sprinkle the text with links to your website that have little to do with the topic. Google will see through your intention and, besides, blogs usually have strict guidelines allowing one or no backlinks at all.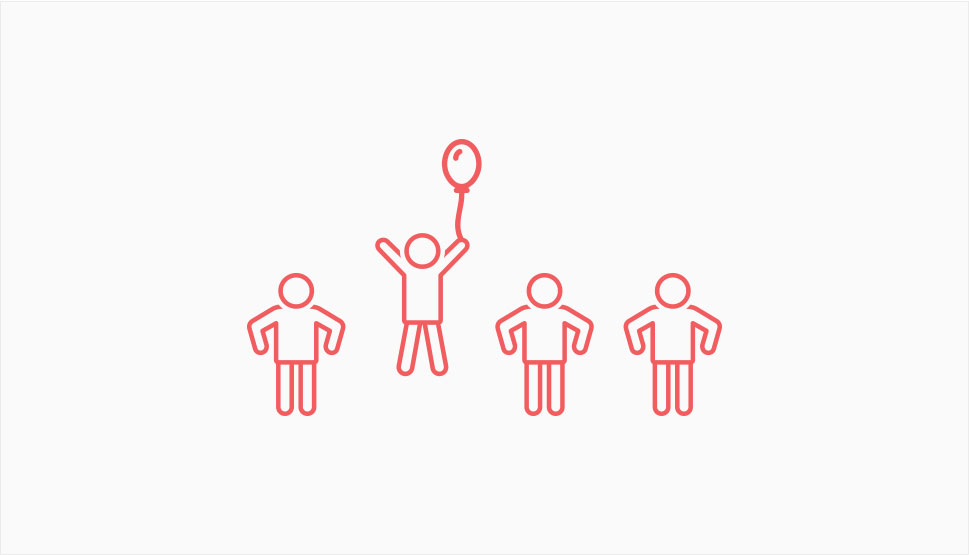 The competition is incredible, Google is merciless and editors are fed up with the volumes of content they have to go through. But there is still is something you can do to increase your chances of getting noticed in the crowd:
Invite the readers to make comments and ask questions in the article, show that you are engaged and available to engage with them.
Provide editors with some social media material related to the post. It can include photos, quotes, or anything that complements the article.
Use quality infographics, pictures, and similar details and format them to fit their website style.
Make sure to format your post the way posts are formatted on your target website. Check if they prefer smaller segments and lots of headlines, bold or italic text, and similar details. This saves time to their editorial staff and says you are a dedicated professional.
Include a few internal links in your article. This shows to the editor that you know their website well and that you are not in it only for your own benefit.
Making a name in the industry, raising brand awareness, or increasing traffic to your website – whatever the reason behind your guest posting is, get prepared for a marathon. There is nothing short-term about any of these goals. After all, put yourself in an editor's shoes and ask yourself what kind of content would you be comfortable publishing on your own website?