5 Best Dynamic Pricing Plugins for WooCommerce
The ability to change prices dynamically is vital when you operate a business. It's what allows you to increase prices on the products or services that are in demand or short in supply. When the demand is low and the supply is ample, you can use dynamic pricing to lower your prices and stay competitive. You might also use dynamic pricing to boost customer loyalty, or even increase the size of the average shopping cart. Simply put – you need dynamic pricing. If you run an online store using WordPress and, probably, WooCommerce – you need a dynamic pricing plugin.
The best plugins and extensions for the job we'll list include: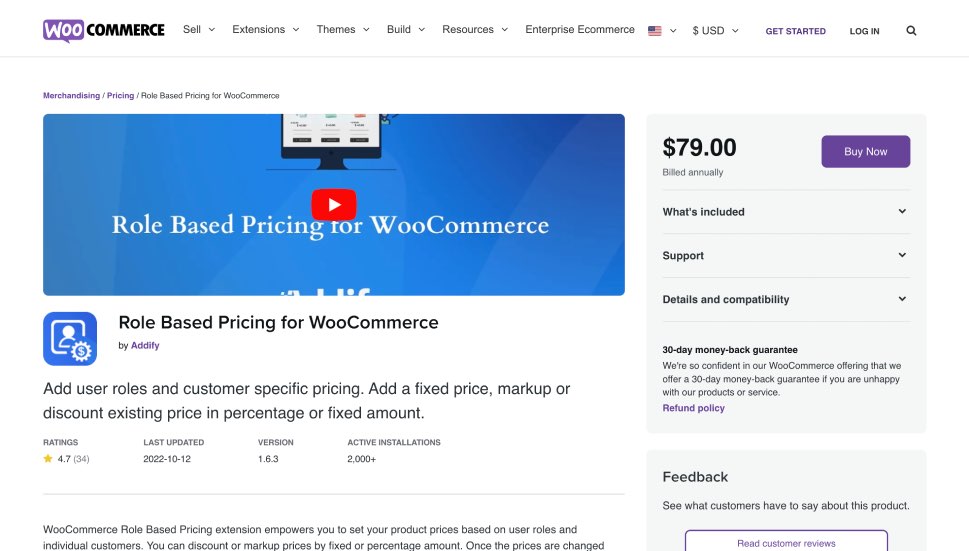 Let's start the list with a WooCommerce extension that allows you to change prices based on the user roles you define. Called Role Based Pricing for WooCommerce, this extension will do wonders if you want to offer products at different pricing points to different individual customers, as well as different types of customers.
The core value of the plugin is it allows you to define markups or markdowns on products based on specific roles that exist among the users of your store. You can do the same for specific users that frequent your store. You can set percentage-based or fixed discounts and price increases, and you can easily apply them to specific products and in bulk. So if you want to offer a certain product at certain prices to your wholesale buyers, then have another set of prices for regular customers and the third price for VIP customers – this is the plugin that will help you set it all up.
Role Based Pricing for WooCommerce is a paid extension for commerce. You can buy it from WooCommerce's website at $79 billed annually.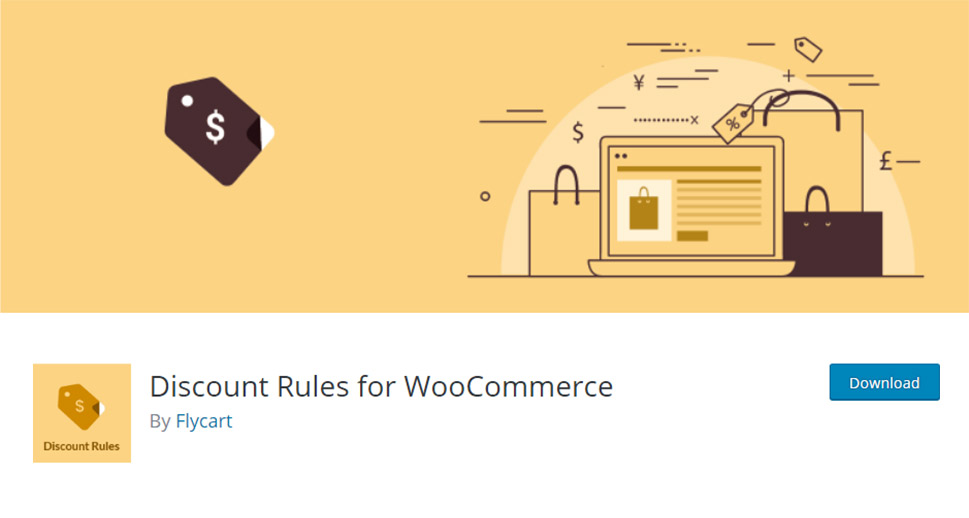 Everyone loves a good discount, right? If you're having trouble managing the discount your store uses to keep the customers happy, maybe give Discount Rules for WooCommerce a go. The plugin, just as its name says, deals in discounts, and whether you need them in percentages, have them based on products, or organized in tiers, it will be able to give you a hand.
Even with the free version of the plugin, you'll be able to do some pretty great things with discounts in your store. You'll be able to set percentage discounts that are store-wide and based on many factors. These include the date, number of line items, order total, cart size, as well as quantity. You'll also get the option to exclude some of the products from the discount.
The pro version of the plugin, which starts at $59 per year, brings a whole lot more to the table. With it, you'll be able to add coupon codes, bundle deals, dependent product deals, dynamic pricing options, and category- and product-specific discount options. You can also add user role-based discounts, and make sure that the products you have on sale don't have an additional discount applied to them. And that's just scratching the surface.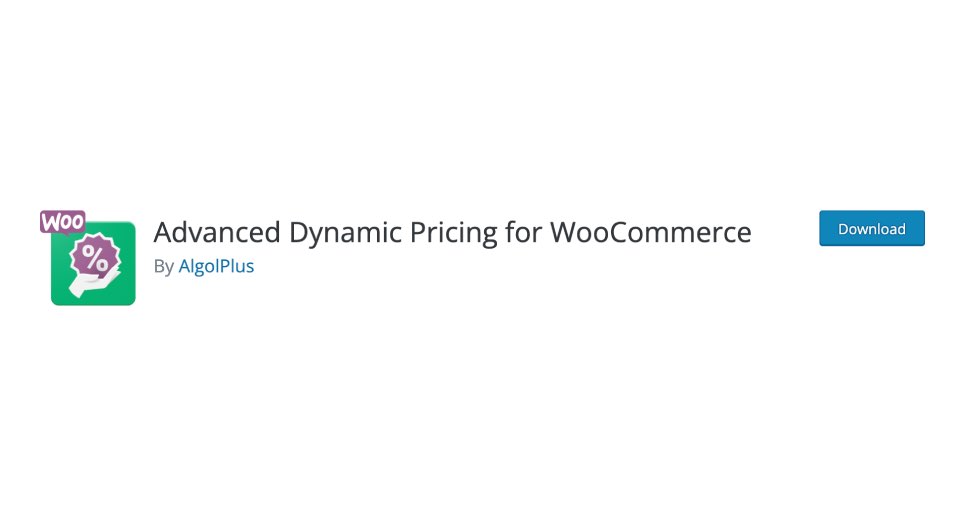 A good dynamic pricing plugin will give you a solid set of rules and triggers while also giving you some options when it comes to choosing how widely these rules apply. Advanced Dynamic Pricing for WooCommerce gives you all of that, along with a quick and easy way to activate or deactivate some of the discount rules.
The plugin supports all kinds of pricing and discount strategies, including bulk and role-based pricing. You can use it to create category-level discounts or discounts on individual products. The plugin will help you set up conditions for awarding free products to customers, as well as set up discounts with various conditions.
If you decide to opt for the paid version, which starts at $60 per year, you'll get some dynamic frontend features that will let your customers see the price of products go down as they opt to buy more of them. The plugin also has some exclusive rules, as well as statistics, which are available only with the pro version.
Created by ELEXtensions, ELEX WooCommerce Dynamic Pricing and Discounts is a plugin that enables rule-based dynamic pricing. Discounts can be offered based on criteria like weight, quantity, price, and whatever else you seem fit. You can apply category rules for discounts on entire product categories, or product rules for specific products only. If a product has multiple rules applicable, a product comparison table will appear so the customer can see various pricing options for that product.
Additional options include expiry date for offers, show/hide for the comparison table (in case you don't want to display it by default), maximum discount applicable, and rules based on user roles.
With this plugin, you can also set different types of discounts: a flat discount, a percentage discount, fixed price per unit, and so on.
This is a freemium plugin and all the above features are included in the free plan. If you opt for the premium, you will also get advanced product and category rules (restricted discounts for certain customer IDs, repeated executions, discounts in specific time frames…), as well as cart rules, combinational and buy-one-get-one rules.
The single site license for this plugin costs $79/year.
Sometimes, all you need to set up the discounts and pricing policies in your store is a simple solution that does a limited number of things but does them really well. If you want to create rules based on the quality of products, Tiered Pricing Table for WooCommerce is a great choice for the job.
The extension simply gives you the ability to set up different pricing points based on different quantities of the product your customer wants to purchase. This makes it ideal for wholesale pricing, but thanks to the extension's support for role-based pricing, it can work on websites that cater to wholesale and regular customers. The plugin will also keep the customers informed of how the price changes depending on the quantity of the product, both through dynamic price displays as well as customizable pricing tables.
The plugin is available from WooCommerce's website with prices starting at $79 per year. It doesn't have a free version.
Pricing is an important part of any business strategy. Whether you're bumping up the price or bringing it down, it's a decision you should be easy to implement. Thanks to dynamic pricing plugins, WordPress users whose store relies on WooCommerce can do it easily.