8 Best Online Transcription Services for WordPress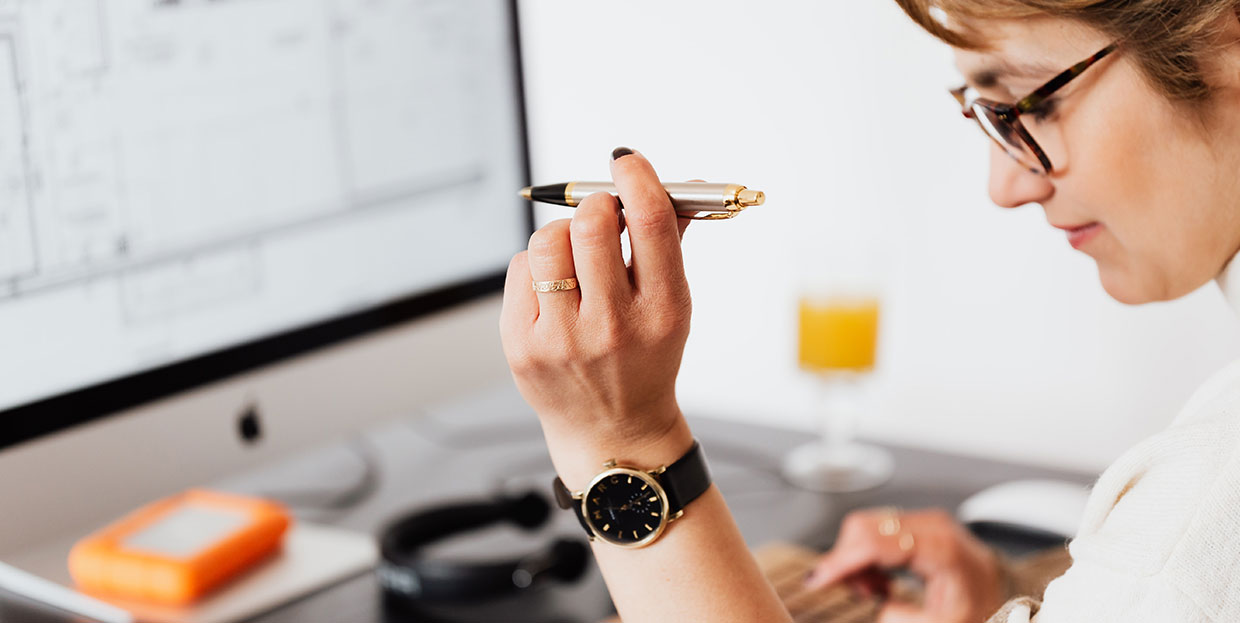 Transcription is a word which can carry many meanings, generally speaking. In this article, though, we will deal with services used to convert speech to text. Online transcription services have a variety of uses. Suppose you typically write your blog posts by dictating the text into a recording device, or you're conducting an interview. Instead of going through the tedious process of typing it down from audio or video, you let a piece of software or a paid professional do it for you. This is also an irreplaceable feature for people who lack the ability to type, either permanently or temporarily.
But that is not all: online transcription services can be used to help you create subtitles or captions for your videos by converting speakers' words to transcripts, provide your website visitors with transcripts of any live or online events you may have organized, transcribe your podcasts to use them as blog posts, and similar.
Which online transcription service is the best for you will depend on the features you need. We will go over them in this article.
Scribie is a service which offers both automated and manual transcription services for English audio, preferring North American speakers. All you need to do is upload your audio files.
You can get an automated transcript accurate up to 95%, as a Word document or an .srt subtitle file within 30 minutes of upload. Accuracy drops with audio quality, noise, and speaker accent. The manual transcription takes 36 hours and sports a high accuracy of 99%. In either case, you get timestamped files with speaker tracking already implemented.
Scribie charges by the minute both for the automated and the manual method, with additional charges levied for the manual service in case the speaker has a non-North American accent, audio issues, and some other cases.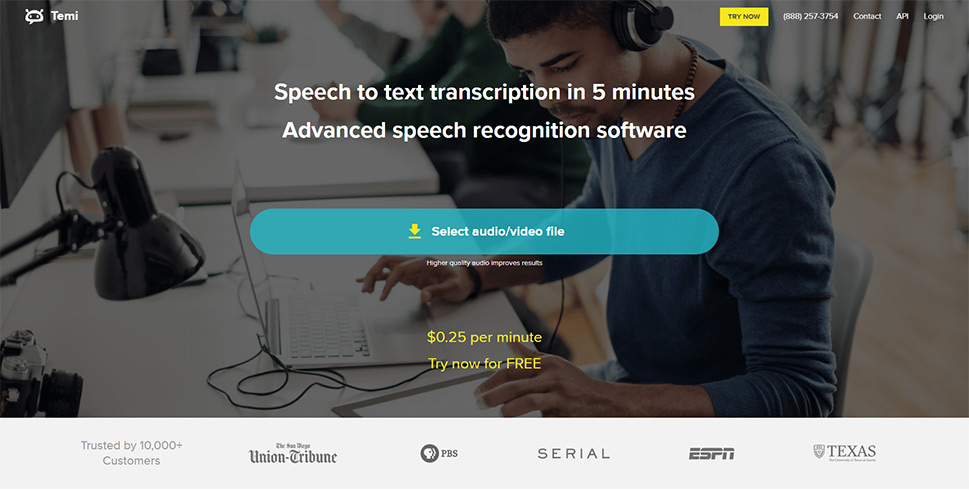 Temi is an automated transcription service which works with audio or video files, delivering up to 90% accurate transcripts provided your speakers speak with clear North American accents and the audio quality is up to par. Unfortunately, Temi doesn't perform very well with audio from speakers with strong accents, background noise, and cross-talk.
All you need to do is upload a video or audio file, and with a couple of clicks you will get a timestamped and speaker-tracked transcript within minutes. You can then review and edit it before downloading the transcript as either a Word document, .pdf, .srt, or type of file. If you want to see the text editor in action, you can check out the demo on the developer's website.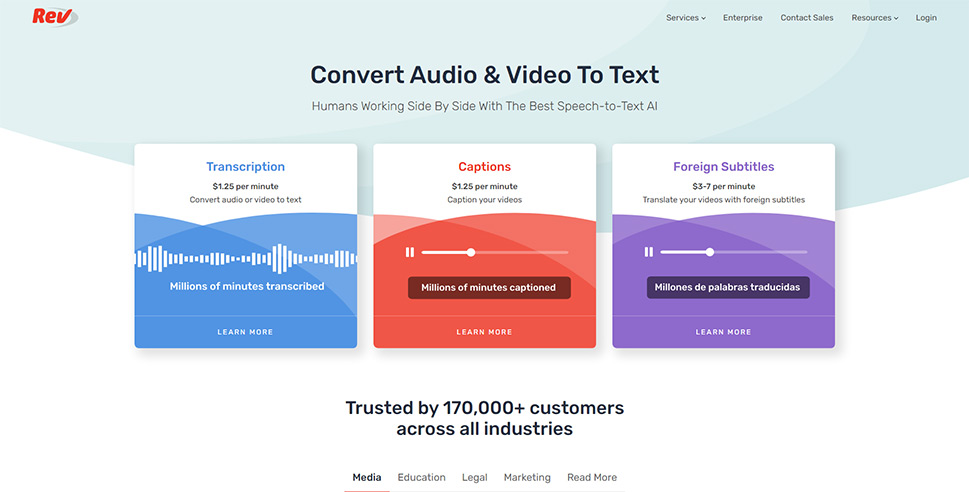 If you are looking for more than a simple transcript, perhaps Rev is the choice for you: It offers 99% accurate human-generated transcripts, or a rough draft machine-generated text with an accuracy of up to 80%. However, Rev also offers video captions for the hearing impaired in English as well as subtitles in English, Spanish, French, Chinese and many other languages.
Among its other features are automatic captions for Zoom meetings in real time (AI-assisted) voice recorder and transcription apps – you can capture video and audio on your mobile device, and send it to Rev immediately for a transcript.
While most transcription services offer some form of AI-assisted transcription, GoTranscript is the exception, relying solely on native transcribers to provide fully proofread, speaker tracked and timestamped transcripts. GoTranscript prides itself on employing well-educated transcriptionists and doing thorough research on names and other proper nouns while also guaranteeing that qualified human eyes have been over every single word of the resulting text.
GoTranscript's other notable services include translation subtitles in non-English languages, such as Hindi, Chinese, French, German, Arabic and many more, as well as English subtitles and captions for the hearing-impaired.
TranscribeMe offers varied transcription services based on the accuracy you want and the amount of time you are willing to wait for the finished product, offering speaker tracking and timestamps in each case. Simply upload your audio files to the service directly or use their smartphone app and wait for your order to be directed to the most qualified transcribers based on dialect, accent, and subject matter.
TranscribeMe also offers translation services for many languages, specializing in most European languages (including English), as well as East Asian ones, notably Mandarin, Cantonese, Japanese, and Vietnamese, as well as machine-assisted transcription services for English.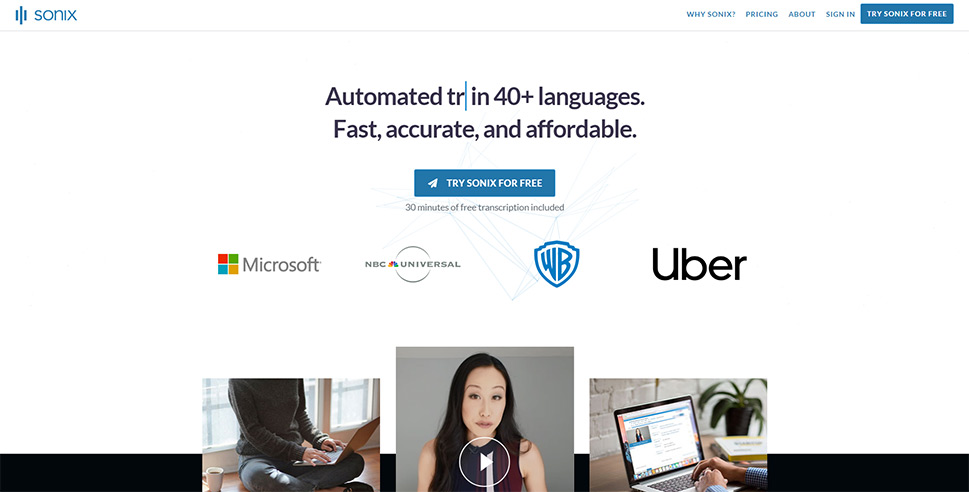 Sonix is a fully AI-driven transcription service which works in over 40 different languages. Simply upload a file (works with most common video and audio format) and get a transcript in short order, with each speaker neatly labeled and each and every word timestamped. You can then edit it in the browser and export it either as a text document (.docx, .txt, .pdf) or as a subtitle file.
Sonix also offers automated translations into 30 languages and millisecond-adjusted automated subtitles. The exact list of features available depends on the pricing plan you choose, but the options are diverse and plentiful.
Another 100% human-based service, Transcription Panda offers a basic, rough draft transcription within 5 business days and various other, more accurate services. You can get your transcripts faster if you are willing to part with more cash, while timestamping, strict verbatim transcription, and transcription from poor audio will cost you more. Translation Panda also offers translation from audio to and from all major languages, provided either the target or the source language is English, and provides you with transcripts for both versions.
GMR Transcription offers a broad range of transcription and translation services provided 100% by humans based in the US, guaranteeing 99% accuracy. Their transcriber pool comes from a large number of backgrounds, which is to ensure that your transcripts don't suffer from inaccuracies stemming from unfamiliarity with subject matter or dialect.
GMR Transcription also offers translation, localization, and proofreading services for some major languages, such as Spanish, Mandarin and Arabic.
As you can see, there is no shortage of online transcription services you can use to improve your WordPress website. But which is the right one for you? Well, it all depends on what you will be using your transcripts for and how fast and how accurate they need to be.
Language is a funny beast: we have yet to make computers understand it with anything approaching a sense of nuance. This is why, if you are looking for accuracy, we strongly suggest you use a human-based service such as GoTranscript or Transcription Panda. Human-based transcription services tend to work with large pools of transcriptors, some of which specialize in expert niches where every word counts, such as the law, medicine, science, and others, and tend to be less stymied by accents and dialects.
AI-assisted services such as Temi, Sonix, Scribie, or Rev cannot compete with humans in accuracy (so far), but they are unmatched for speed – great where a rough transcript will do. AI-assisted services also offer free trials for short files, so it might be worth your while to test them even if you are not primarily considering them.