How to Fix the HTTP 500 Internal Server Error in WordPress
The HTTP 500 Internal Server Error is one of the most common WordPress errors. At the same time, it is also one of the trickiest to deal with, since the notification doesn't offer any information on possible debugging options. With WordPress versions 5 and above, this process has been simplified. Newer versions of WordPress send email notifications with information about errors that appear on your website, as well as instructions for troubleshooting.
In this article, we'll show you eight different methods to fix the 500 Internal Server Error:
What Is HTTP 500 Internal Server Error?
Just like the name suggests, this error appears on the server end, when the server isn't able to display the requested page. When you type a specific URL address into the browser and click on a link, you're actually requesting from the server to deliver and display this page. If for some reason the server cannot display the requested page, you get the 500 internal server error.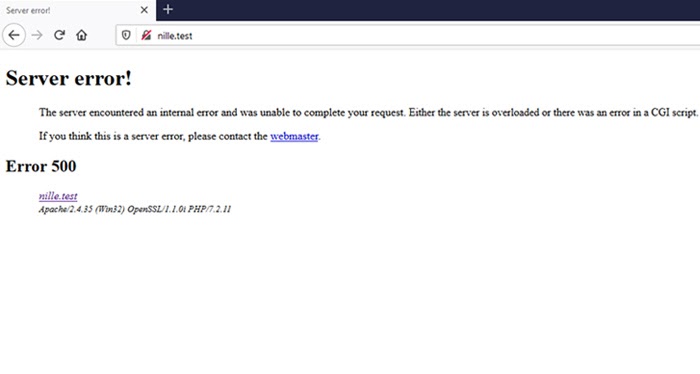 This response to the server mistake is a generic catch-all response indicating that the server cannot find a better error code than the 500 error. There are many possible causes for this error.
Another thing we should point out is that the internal server error can present itself in several ways. Since there are different servers, operating systems, and browsers, these are some of the examples of the 500 error:
500 – Internal Server Error
500 Internal Server Error. Sorry something went wrong.
500 Internal Server Error. Sorry something went wrong.
If the internal server error appears often and crashes your site leaving it offline for hours, it can significantly affect your site's rating and SEO.
Although the HTTP 500 internal server error in WordPress can be extremely frustrating for site owners and administrators, these methods will help you solve it and quickly get your site back on track. Most of the time, the error is caused by easily manageable issues such as conflicts with third-party plugins, badly configured .htaccess file, and PHP memory limit. Even if that's not the case, you can always turn to your hosting provider for help with finding a solution.