How to Build a Mailing List in WordPress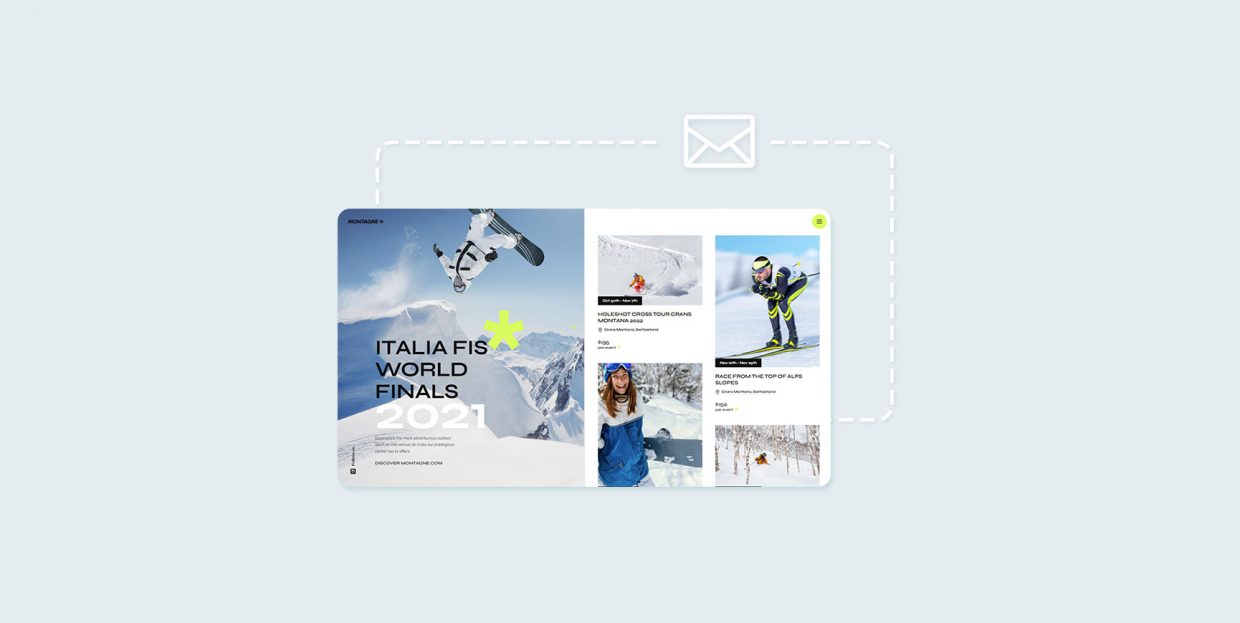 Although over time digital marketing has produced a number of exciting new techniques, the good old email marketing remains one of the most effective ways to reach your audience and eventually convert them into customers. The reason for this is simple – email is an easy and cost-effective way to stay in touch with your subscribers and offer them any products or services directly to their mailbox, making the line of communication reliable and straightforward for both parties. Plus, email has an incredible reach – there were 4 billion global email users in the year 2020, and this number is expected to grow to 4.6 billion by 2025. Thus, it's safe to say that there's practically no person using the internet that doesn't use email.
Now, a mailing list is a list of people interested in hearing from you regularly by receiving email updates. These people usually become your email subscribers by providing info in the opt-in form you've previously put up somewhere easily visible on your site. So, if you build your own WordPress mailing list, you can be almost certain that your email will directly reach your target audience (of course, provided that you also perform all the necessary steps that will prevent your email from ending up in the spam folder). Ultimately, this will only increase your chances of getting more conversions and sales.
For all these reasons, we've decided to share some of the best tips and strategies you should follow to successfully build and grow your mailing list in WordPress. Check them out:
Before you start building your WordPress mailing list, the first thing you need to do is find a solid and dependable email marketing service. While there are many great third-party email service choices out there, we always recommend going for services specifically built for helping businesses create and send successful email marketing campaigns. Apart from having a solid email delivery structure that ensures emails won't end up in the spam folder, these services also come with some great features necessary for making your emails look more appealing to potential customers so as to increase their chances to convert.
Out of many great email marketing tools available, Mailchimp is easily among our top picks. This all-in-one email marketing platform will not only help you create engaging emails thanks to some of the ready-made email templates, but it will also help you send personalized, automated messages to your customers and create targeted email campaigns with complete ease. Mailchimp also has one of the highest email delivery rates around, so you can focus on producing quality email campaigns instead of worrying about whether potential customers will even receive them in the first place. Moreover, the service provides an insight into real-time reports and analyzes your audience engagement, allowing you to improve with each new campaign. Last but not least, with Mailchimp, you will also be able to create beautiful landing pages that will help draw the attention of your audience and get them to buy from you or join your list of subscribers.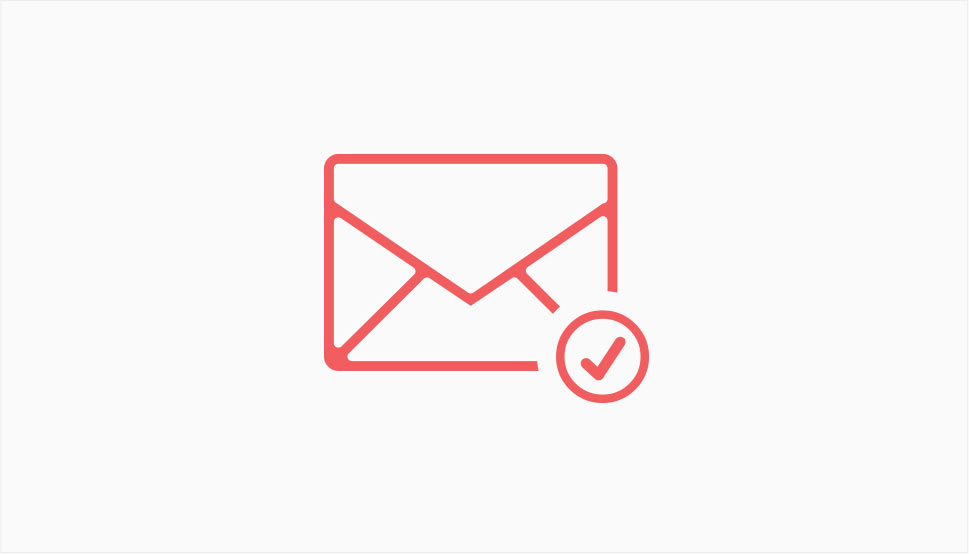 Placing an opt-in form in various areas of your site (such as below your posts and/or pages or in your website's sidebar) is one of the fastest and most straightforward methods you can use to build your email list. The opt-in form asks your visitors to sign up to receive emails from you, which is a simple, but great way to collect leads and also to show your visitors that you don't use any other unsolicited means to collect email addresses.
Now, to create a solid opt-in form that will entice your visitors to click on it, fill it and turn into subscribers, you need to make sure that your form's copy is concise, relevant, and that it contains a message that will resonate with your target audience. For example, if you plan to attract subscribers that are into cosmetic products, the style and overall tone of your copy will have to match the one that your customers are using. As such, this tone will inevitably be different compared to, say, the one you would use to address web designers or digital marketers. Of course, your copy should also be in line with the message your brand wishes to convey, as well as your overall goals.
Another good opt-in strategy is to offer an incentive to the potential subscribers. Be it an informative newsletter subscription, a free downloadable product, or an e-book, the best way to get people to take action is to propose something that will benefit them in some way.
Finally, when creating your opt-in form, you mustn't forget to provide an actionable, highly converting CTA as well. This can be a simple and direct call to action that signals to people what you want them to do (such as "sign up" or "subscribe") or the one that emphasizes the benefits they will get if they subscribe (i.e. "send me the e-book"). In any case, just go with the option that best aligns with your brand's vision and your customers' needs.
There are some great options out there when it comes to WordPress opt-in form plugins, but if you ask us, we highly recommend checking out the WPForms plugin. It comes with an intuitive drag-and-drop form builder that makes it easy to use even for complete beginners, and it integrates smoothly with many email marketing services.
In reality, you often have only a few seconds to capture the attention of your visitors. Luckily, investing in solid conversion software can help you do the trick and grow your email list as effectively as possible. These tools usually come with plenty of functionalities that allow you to add much more than a basic opt-in form to your site. This includes the ability to create slide-in forms, pop-up forms, floating bars, and much more.
OptinMonster is one such great conversion optimization tool that will allow you to choose from beautiful premade templates (over 97 templates, to be exact) to create all sorts of opt-in forms for your site. You just have to choose the desired template, customize it using the drag-and-drop builder, and then target and personalize your offer using the tool's practical behavior automation feature. This feature will allow you to show a specific offer to the right people at the right moment to increase conversions. Plus, thanks to the tool's built-in exit intent technology (that detects when a user is about to leave a site), you can try grabbing the attention of visitors one last time using well-crafted exit-intent popups.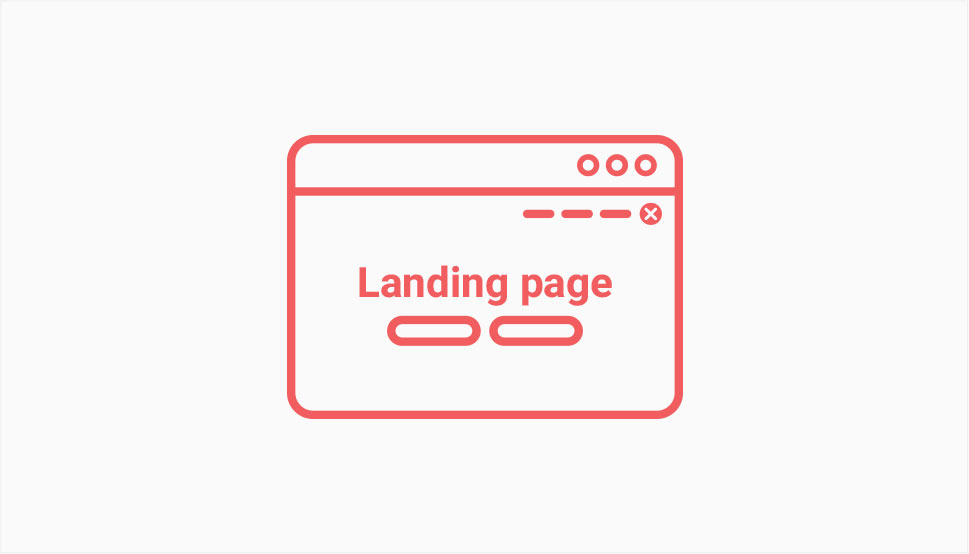 If you truly want to take your WordPress mailing list strategy to another level, then we suggest that you go all out and create a dedicated landing page for it. Essentially, landing pages represent individual pages specifically designed to encourage visitors to take a specific action and convert. Therefore, this kind of page may be just what you need to capture the attention of the right visitors and get them to sign up to your mailing list.
And while many marketers decide to transform their homepage into a type of semi-landing page, cramming all the information, forms and CTAs right there, we suggest that you create a separate landing page designed in a way that optimizes conversion. People have short attention spans in general, and if you bombard them with different bits of info and too many choices at once, like you would on a homepage, they may wander elsewhere, or they may even leave your page for good before you ever have a chance to get them to convert. Therefore, it's better to let users know what you need from them on a single page crafted for the sole purpose of becoming your subscriber instead.
Just like with opt-in forms, there are a few things you need to keep in mind when creating your landing page. These include writing a captivating headline, citing the benefits your visitors will get if they become a part of your email list, and of course, adding a strong CTA.
While you're building your email list, you should also maintain a simultaneous interaction with your subscribers by sending out those emails on a regular basis. Now, whether you'll do so once a week, once every two weeks, once a month, or arrange your email sending schedule in any other way, it's completely up to you.
To make things easier, you can even go ahead and create a full-blown email drip campaign. An email drip campaign is a series of automated messages that you can either send on a specific schedule or make your campaigns trigger-based (which means your emails will be sent once a user performs a specific action). We also suggest that you check out our article on how to create a successful email drip campaign to make the most out of your efforts.
As for the subject (or content) of your emails, it can be anything from one-time product promotion to a monthly email newsletter. And even though you should use the power of email to promote your new products and services to your subscribers, you don't have to do this all the time. Sometimes, your emails can be simply centered around some useful tips or advice, an invite to engage in an industry-related survey, or even a reminder that you've posted some new content they might be interested in. All these can help you gain more credibility in your field and get your subscribers to see your brand as more reliable in general.
Building a mailing list is a great way to keep in touch with your subscribers and let them know about any new products, special offers, or any other plans you may have related to your brand. And while the process of creating your email list in WordPress may appear to be tricky or even overwhelming at first, all the tips we shared with you above should be more than enough for a good head-start. So, remember – choose a solid email service provider right from the very beginning and start using an opt-in form plugin and conversion optimization software (such as WPForms and OptinMonster). Finally, make sure to provide a strong incentive and an actionable CTA to your visitors both in your opt-in form and on your dedicated landing page. By doing so, you'll be that much closer to building a loyal list of subscribers that will look forward to receiving emails from you.