5 Failsafe Tips for a Successful Email Drip Campaign
An email drip campaign is essentially a series of automated, pre-written email messages sent to your email subscriber list. The term "drip" comes from the fact that emails practically "drip" out to the subscribers with a certain frequency. Also known as automated email campaign and marketing automation, this type of campaign is activated on your own terms. It can be chronological, or sent out on a specified schedule (daily, weekly, every three days, etc.). Alternatively, it can be trigger-based, meaning the emails will be sent once a person performs a specific action, a so-called "trigger". Of course, this trigger will be set by you in advance, and it can be based on any customer action, such as cart abandonment, product purchase, a first-time email subscription or the intent to unsubscribe. Therefore, these email campaigns can involve anything from a simple welcome message to your new subscribers to full-blown product promotion.
No matter if you plan to boost your sales or simply want to connect with your audience better, if implemented properly, this email marketing strategy will be able to help you achieve all your marketing-oriented goals, and then some. That being said, creating a successful email drip campaign that really brings results will require a bit of time and effort on your part. Still, there are some commonly used tactics that can help you make the most out of your email drip campaigns. Without further ado, here are some of the steps you should take to create email drip campaigns that your audience will appreciate:
Just like with any other brand-related campaign, your email drip campaign must be run with a consistent brand identity in mind. After all, by staying true to your brand, you will give off a sense of reliability, professionalism, and authority in your field. Aside from making sure to include brand-related things into your email campaigns, such as your logo and slogan, you can also incorporate colors into your emails that you use on your site and or other related social networks. This will help accentuate your brand identity even further and make it more recognizable and consistent as a whole.
This may seem like stating the obvious, but to have a successful email drip campaign, you need to learn who your audience is first. This way, you will be able to easily tailor personalized campaigns to your customers and send them the right information at the right moment. You can create campaigns that cater solely to your audience based on their specific actions or even their demographic data. By doing so, you will be able to automate anything from a birthday or holiday offer (i.e. a discount or a coupon code) to a thank you gift or a product recommendation they will receive after they subscribe, download, or buy a specific product or service.
To properly target your customers and send them the right types of email drip campaigns, we suggest using tools like Google Analytics. This popular tool has everything you need to properly define and understand the audience that visits your site – including data about user behavior, demographics, their interests, where the audience visiting your site is coming from, what type of content they prefer the most, and more.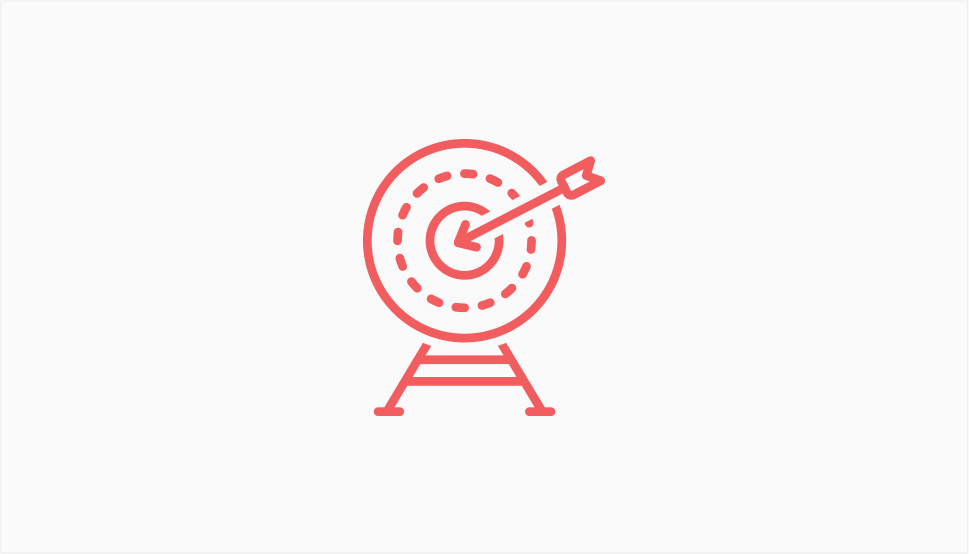 Another big step in figuring out how to create a perfect drip campaign email is to clearly define your end goal. Then, you offer information to your audience that is strictly related to said goal. Whether it's wanting to promote a new product or simply aiming to get your audience closer to your brand, your message must be in line with your goal, no matter what. For example, to build credibility and trust among your subscribers, you can offer a free piece of advice, or teach them something related to your area of expertise by sharing a relevant article they may be interested in. Or, if you want to promote a new product, you can offer an exclusive and free two-week trial so they can try it out first-hand and ensure that it's worth making a purchase. As long as you stay true to your brand identity and values while keeping your goal in mind, your choices are pretty much limitless.
Once you've got your main goals figured out, it's time to create those emails that will help capture the interest of your audience in the right way. Just make sure that your email is concise, straight to the point, with a clear and high-converting CTA and a message that is consistent with your brand. Of course, you shouldn't forget to make your messages as personalized as possible.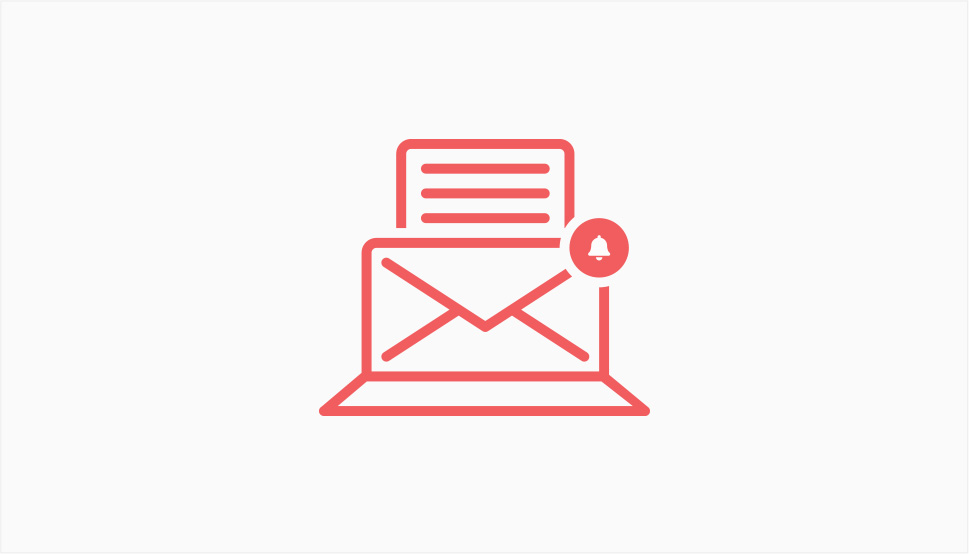 Trigger events play a key part in creating pretty much any type of email drip campaign, which is why you must pick appropriate triggers to get the best possible outcome for you and your business.
However, just like with anything else that is drip campaign-related, there is no one tried-and-true way of picking your trigger events. It depends on many factors – your brand's overall image and goals you'd like to reach, your audience behavior, needs and preferences, and the list goes on. And even when you've got it all figured out, it still may take some time until you've got the results you're satisfied with. That being said, there are still some principles you can – and should – stick to during the process.
First and foremost, you need to remember that your drip campaigns should serve the purpose of connecting with your subscribers. Next, you need to make sure that any trigger event you set provides some real/genuine value to your audience. Sending emails just for the sake of doing so has a huge potential to irritate the people receiving them – no matter how much they look forward to hearing from you in general.
Finally, you don't have to produce large-scale trigger events to see some benefits in the long run. For example, your trigger event can be a simple automated message where you thank a customer for their purchase, along with any related product recommendation. Or, after a customer makes their purchase, you can ask them to do a short survey or a product review that triggers only if they are a long-time customer. Even having a small discount coupon popup or any similar offer for first-time subscribers can do wonders for your conversions.
You can even take advantage of any negative events. For example, you can put up an automated message once a customer unsubscribes from your list or leaves a bad rating, asking them to fill out a quick questionnaire on why they are leaving or why they're dissatisfied with your product or service. This way, you can know what you can improve on in the long run while simultaneously showing that you value your audience's opinions – both good and bad ones.
In short, no matter if you plan to send out simple or elaborate campaigns, your trigger event possibilities are endless – of course, as long as they correspond with your overall business goals and brand identity.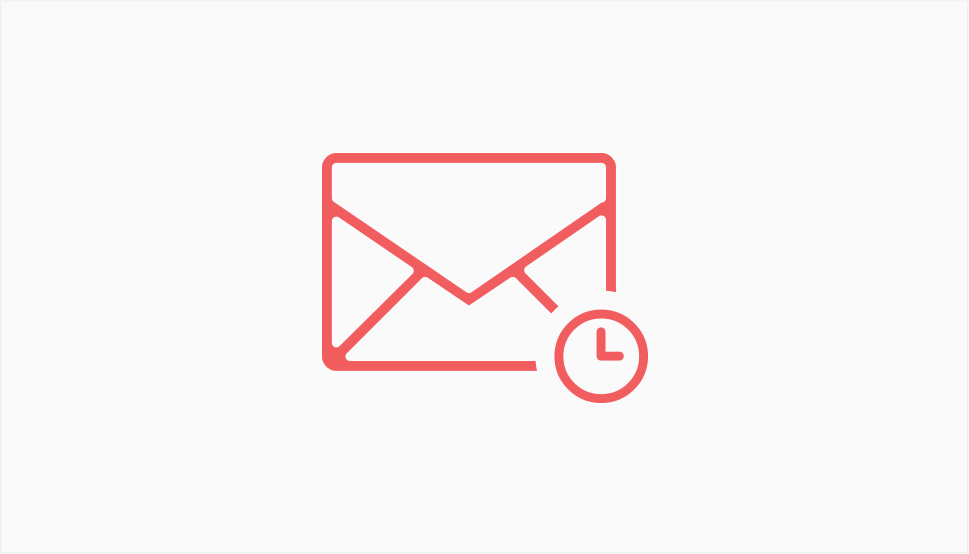 After you've figured out things like your target audience, the content of your emails as well as the trigger events you'd like to set, you should also determine the timing and frequency at which you will send your campaigns. Of course, it all depends on your business and campaign type, as well as your overall goals. For example, if you're regularly launching new products or have plenty of news to share with your target audience, the number of emails you send as well the frequency at which you send them will be naturally higher.
When starting out, however, we suggest that you send out your emails more regularly (for example daily and/or weekly) to get your audience used to hearing from you. Then, once you get your main points across and succeed in grabbing their attention, you can start sending automated emails once every few weeks, for example. Or, you can maintain the regular email sending schedule when it comes to your long-time subscribers, as they will expect to receive messages from you. This way, you will also keep things consistent and make sure they don't forget about your brand while encouraging them to take action and convert at the same time.
It's Time to Launch Your Email Drip Campaign!
Email drip campaigns are one of the most effective ways to connect with your audience, boost your brand reputation, and even help you make more sales. Developing a perfect drip email campaign strategy on your WordPress site may definitely seem tricky at first. However, once you clearly define your goals and learn more about your audience through using analytics, you'll be that much closer to creating personalized messages your subscribers will be able to appreciate.
Apart from trying to use some of the general tips we mentioned above, make sure to also run some click-through rate analytics (this can also be done using tools like Google Analytics) to learn which types of messages work for your brand and which ones don't. Finally, once you've got all these figured out, you can proceed to launch your email drip campaign in WordPress using one of the many available email drip campaign tools. Good luck!