A Complete Guide to Google Featured Snippets for WordPress Websites
Featured snippets are among the most effective SEO tactics you can use to drive more organic traffic to your site. And it is precisely for this reason that almost every marketer aware of the importance of featured snippets wants to implement this strategy into their content.
Representing brief excerpts that contain direct but informative answers to specific user search queries, featured snippets are a great way to let users know that your content is valuable and help your website appear more credible in your field.
And while all this sounds great, the real question is – how do you successfully optimize your WordPress site for featured snippets? Actually, there are different strategies you can use to implement featured snippets on your WordPress site, and this time around, we will share some of the most effective ones. We will also go into more detail about what featured snippets are and list some of the most common types of featured snippets out there, so make sure to stick around:
In a nutshell, featured snippets are page excerpts that usually appear at the top of SERPs and are displayed in a format that makes them stand out from other search results. The main goal of featured snippets is to quickly and directly answer the question in the search query and give the users exactly what they need in Google search results. Then, if they want to learn more about the topic, they can simply click on the URL located below the snippet which will lead them to the page or post in question.
Here is an example of what a Google featured snippet can look like: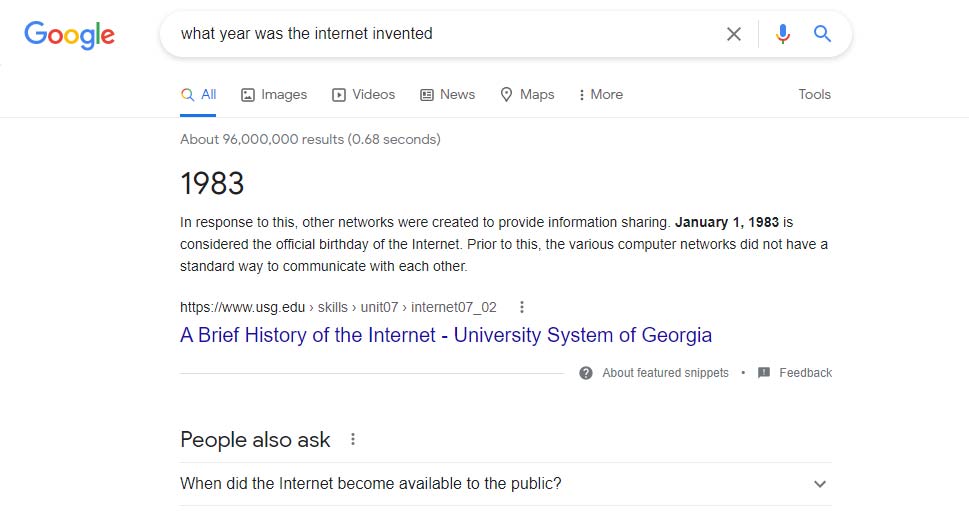 Looking at this picture alone, you will probably realize that you've known what featured snippets are all along – you just didn't know that that's what they're called. The thing is, every time you search for a particular thing on Google, it will try to provide you with a snippet that will answer your question in the best possible way. As we've already mentioned above, this answer will also be formatted differently compared to all other results to make it stand out better. Thus, it's easy to see why having your content appear in the form of a featured snippet can be beneficial for your site. Not only will users be more inclined to click on your link and read more info about the subject directly on your site, but this direct exposure to Google has the potential to do wonders for your reputation and overall credibility. After all, if your content appears in the results as a featured snippet, users will regard your content as a credible source and see you as an expert in your field.
Therefore, by optimizing your content for featured snippets and having your pages displayed as either a featured snippet or a rich result, you can gain:
Improved website authority
While it's true that all featured snippets represent a brief but informative extract from a relevant piece of content, they can still be displayed in different types of formats. Here are some of the most commonly seen featured snippet types:
Paragraph – otherwise known as the "definition box", a paragraph is a snippet with the general length between 40-60 words meant to provide users with a more concrete definition of their search query. As such, this is the most commonly used featured snippet type. A paragraph snippet usually answers questions that begin with words like "who", "why", "do/does", "how-to", and so on.
Numbered list – this featured snippet type is most commonly used to provide steps from a step-by-step guide or any other piece of content that has instructions, like a recipe or a how-to article. This featured snippet can also be used to showcase recommended tools lists, for example. Numbered lists are great for getting people to click on your site since more often than not, people need to check out more of the content containing a numbered list to learn about it in more detail.

Bulleted list – if you want to list different types of information (tips, recommendations, etc.) to users, but the order in which you list them does not hold any particular significance, then you can use a bulleted list. For example, a list of best tools can also be presented in a bulleted list if it's not supposed to be presented in the order from the best to worst.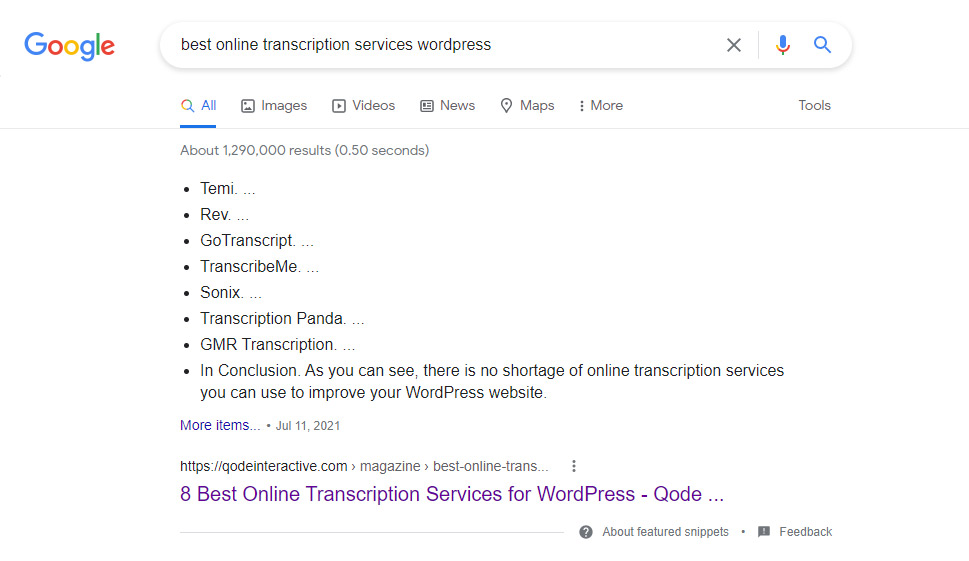 Table – The table type of snippet is usually formed by Google when there are different pieces of data to compare. These can be things like different prices, percentages, rates, sizes, and so on.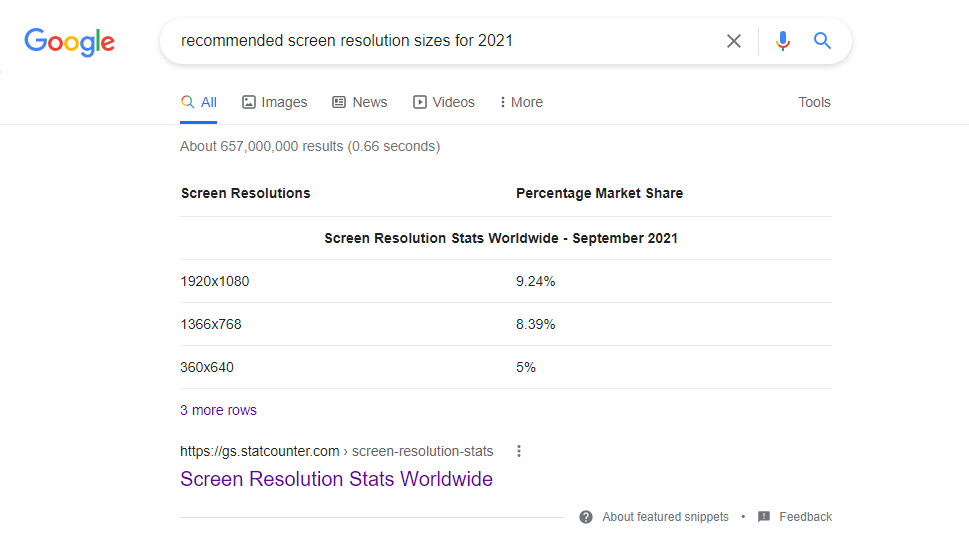 Video – if you are using (or plan to use) video marketing to promote your brand or business, then video featured snippets are the way to go. One of the ways in which you can make videos appear as a featured snippet is to set up a video-specific schema, which is possible to do by using one of the available rich snippet plugins (more on this later).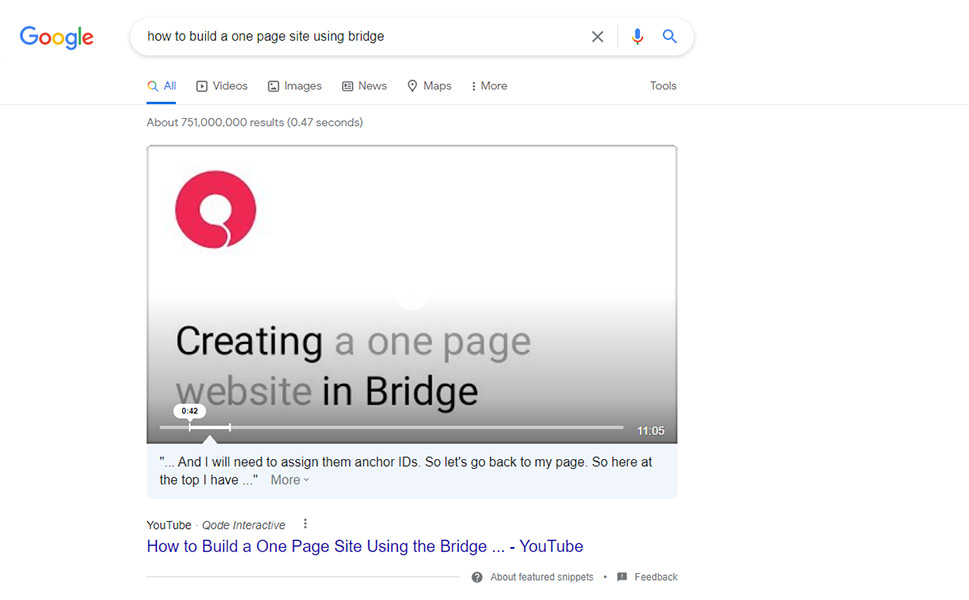 Another type of result that can significantly boost the organic traffic to a website and is sometimes used interchangeably with featured snippets are rich results. Rich results or rich snippets contain more data than the featured snippet, for instance more text and images too. These results appear as part of the organic search on top of the SERP, and are pulled from the page's structured data.
Rich results are incredibly useful for traffic and SEO. To qualify for a rich snippet, the page needs to contain structured data, such as Schema.org.
Here are a couple of examples of rich results:
FAQ – If your website features a Frequently Asked Questions page, or you have an FAQ section in one of your pages or posts, you can apply the FAQ schema to it so it can qualify for a FAQ snippet. It is a snippet that lists several questions along with the answers and as such provides immediate value to the user who made a specific query.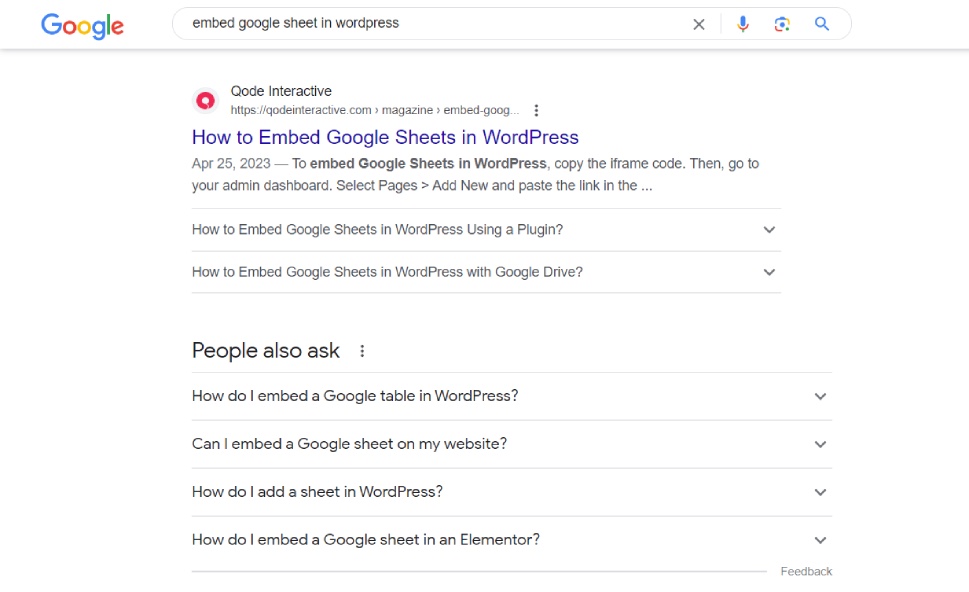 Recipe – This is one of the most common (and most appreciated!) types of snippets. It displays a selection of top ranking recipes along with essential info like cooking time, ingredients, rating and an image.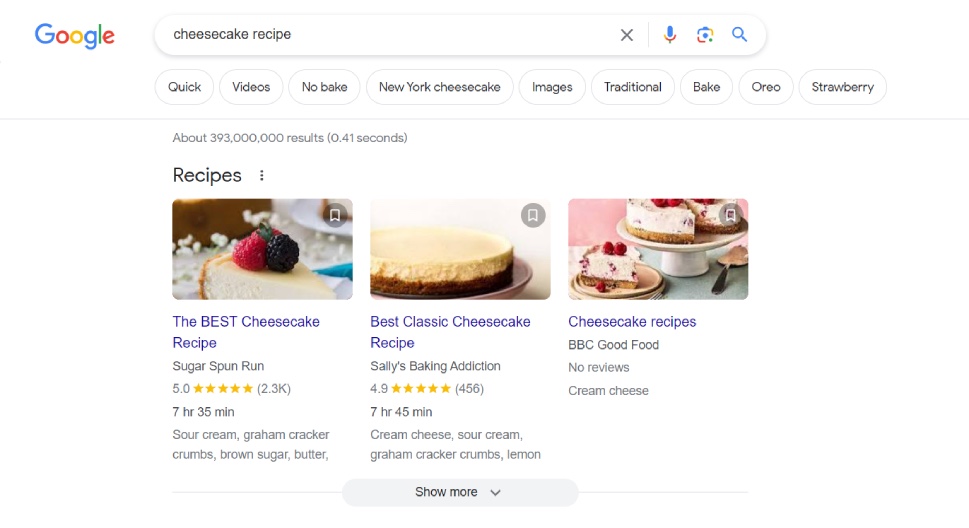 Other popular types of snippets include:
Getting your content to appear in the form of a rich snippet may appear to be tricky at first. Still, there are many effective ways in which you can optimize your WordPress site and its content and convince Google that your content is good, relevant, and credible enough to earn a featured snippet.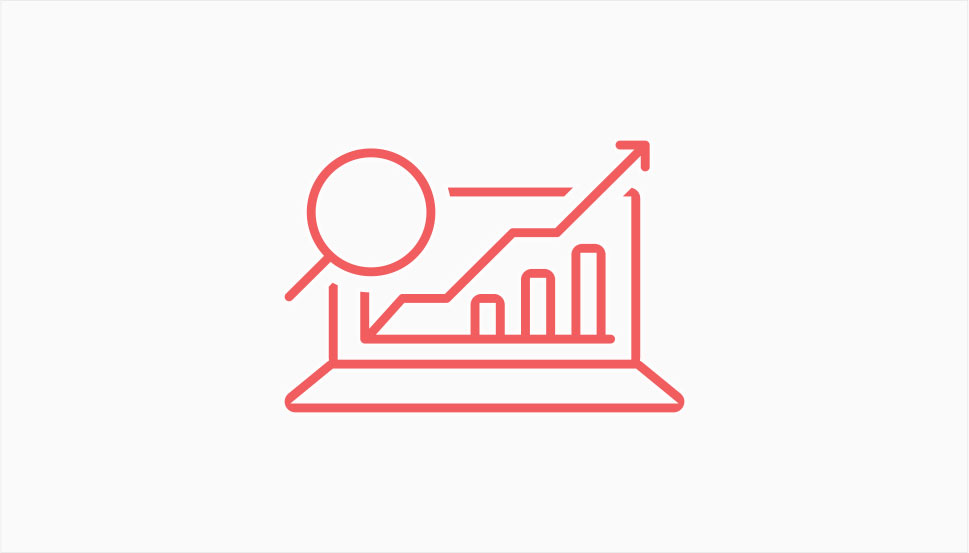 To beat your competition and have your featured snippets appear in SERPs instead of theirs, you should always strive to analyze your competition and look into the strategies they may be using to have their content rank as a featured snippet. One way in which you can do this is to use an SEO tool (like Semrush, for example), enter the competitor's URL, and analyze keywords (and keyword groups) that helped them get featured snippets in the first place. Then, what you want to do is create a list of all these keywords and sort them according to their search volume.
What you should pay special attention to are the keywords with low search volume. These types of keywords have low search traffic on Google, which means you will have less competition for these keywords and higher chances to score a featured snippet for these keywords.
We also advise you to look into the types of snippets your competition is scoring for when it comes to specific keywords. This way, you will know exactly what type (or types) of snippet(s) you should focus on so that you can optimize your content for it in the swiftest manner possible.
Optimize Your Content for Specific Featured Snippets
Once you learn what types of snippets you should aim to rank for, it's time to optimize your content in a way that will make Google recognize your content as relevant and reliable enough to display it as a featured snippet in the first place. For example, if you want to optimize your content so that it appears as a Paragraph snippet, you need to make sure to create a brief piece of text with a definition that provides a concrete and straightforward answer on a particular topic. This snippet should ideally be between 40-60 words long, though your answer can be longer depending on the topic at hand and how demanding it is to provide the answer in general.
Another way in which you can make it easier to rank for the paragraph featured snippet is to add a heading before your paragraph that begins with (and contains) question keywords that appear in the user's search query (such as "What", "How", etc.). Of course, the paragraph itself should contain keywords from the search query as well.
Similarly, if you want to rank for a numbered or bulleted list snippet, make sure to include these types of lists in your page or post as well. You can easily do this by separating different sections of your page using header tags. These tags have the purpose of further informing search engines about the main topics of your content, which makes it easier to understand what your content is about. By incorporating different headings into your text, you can easily signal to Google that you've created your own numbered and bulleted lists and have it display them as a featured snippet in SERPs.
In short, it all comes down to formatting your content in a way that looks as close as the type of featured snippet you want to rank for. Basically, the more you make sure that your content resembles a featured snippet, the better chances you have of Google recognizing your efforts.
Make Sure to Target Long-Tail Keywords
Long-tail keywords represent longer and more specific keyword phrases that people type into their search. These types of keywords are more conversational in nature, which is why they are widely used in voice search optimization as well.
Here's an example of a basic, shorter keyword:
'Optimize website for search engines'
And here's an example of a long-tail keyword:
'What are the best ways to optimize my website for search engines?'
Aside from optimizing your content for shorter featured snippet keywords that are more likely to be used by users, you should go out of your way to do so for long-tail keywords (and their variations) as well. It's needless to say that by doing so, you will increase the chances of your content ranking for featured snippets.
To learn which long-tail keywords you should incorporate into your content, we recommend checking out the "People Also Ask" box in search results. This box is displayed right below a featured snippet in SERPs. You can type in a basic keyword or key phrase you want to rank for, and then look into some of the additional questions that appear in the "People Also Ask" box. These questions usually contain some long-tail keyword variations that people also use in their search queries. Therefore, if it makes sense, you can try using some of these variations to improve your chances of scoring a featured snippet for these keywords as well.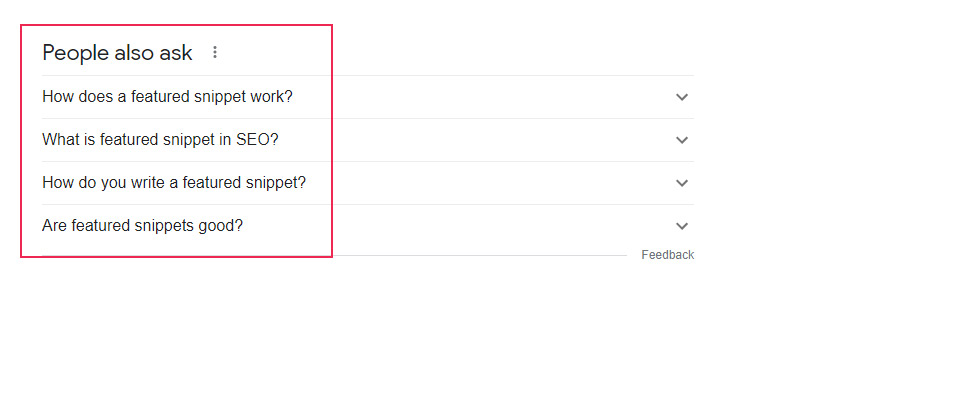 Always Aim to Create High-Quality Content
This sort of goes without saying, but to improve your chances of Google recognizing your content as valuable, you have to do more than proper formatting for it to end up in Google featured snippets. Aside from making sure that you cover the most relevant information in your content, you should also use sentences that are concise and easy to read and to also create content that is scannable in general.
Moreover, you shouldn't forget to provide more value than your competition. You can do so by adding some unique examples on a topic, including some statistics, adding relevant images and appropriate links, and the list goes on.
Set Up Schema Markup on Your Site
Last but not least, to truly increase your chances of getting a featured snippet position in SERPs, you should see that you properly implement Schema markup on your WordPress site. Schema markup is a type of metadata that provides more information about your content to search engines. It does this by adding a layer of data to different pieces of content, and this data is what usually gets displayed as a rich snippet in SERPs. In other words, adding Schema to your site's content will help Google figure out what type of featured snippet it should display, as well as help display it properly.
Schema will also help you qualify for a rich result. There are different schema types for different types of rich results – recipe, event, review, etc.
Structured data is basically code that provides additional information about your content. It is highly organized and standardized, and it helps search engines understand the content better. When it can be neatly classified by engines, the content has a much higher chance of ranking higher, or being displayed as a rich result.
To add Schema markup to your site, we recommend using a rich snippet plugin called All In One Schema Rich Snippets. This plugin comes with the support for the most commonly used rich snippet types out there, such as review, product, service, event, recipe, people, and even video. Once you install the plugin and configure its settings (the process itself is pretty intuitive), you should access the edit of your page/post and find the Configure Rich Snippet meta box located at the bottom of the editor. Then, you simply need to select the appropriate Schema type for your page or post.
Once you have applied structured data to your content, you can check to see if it works and if Google recognizes it, you can have it checked and validated by Google itself or using the Schema Validator.
Getting a featured snippet on Google can give you a significant advantage over your competitors and can also do wonders when it comes to boosting your website's credibility as a whole. That being said, it may take some extra effort and patience on your part to be able to optimize your WordPress site for featured snippets. Just remember to keep up with your competition, aim to create readable, high-quality content that is well optimized both for people and search engines, and don't forget to add schema markup to your site to ensure that your featured snippets can be properly displayed in SERPs. Just stay persistent, and all your hard work will eventually pay off.