How to Optimize your WordPress Website for Voice Search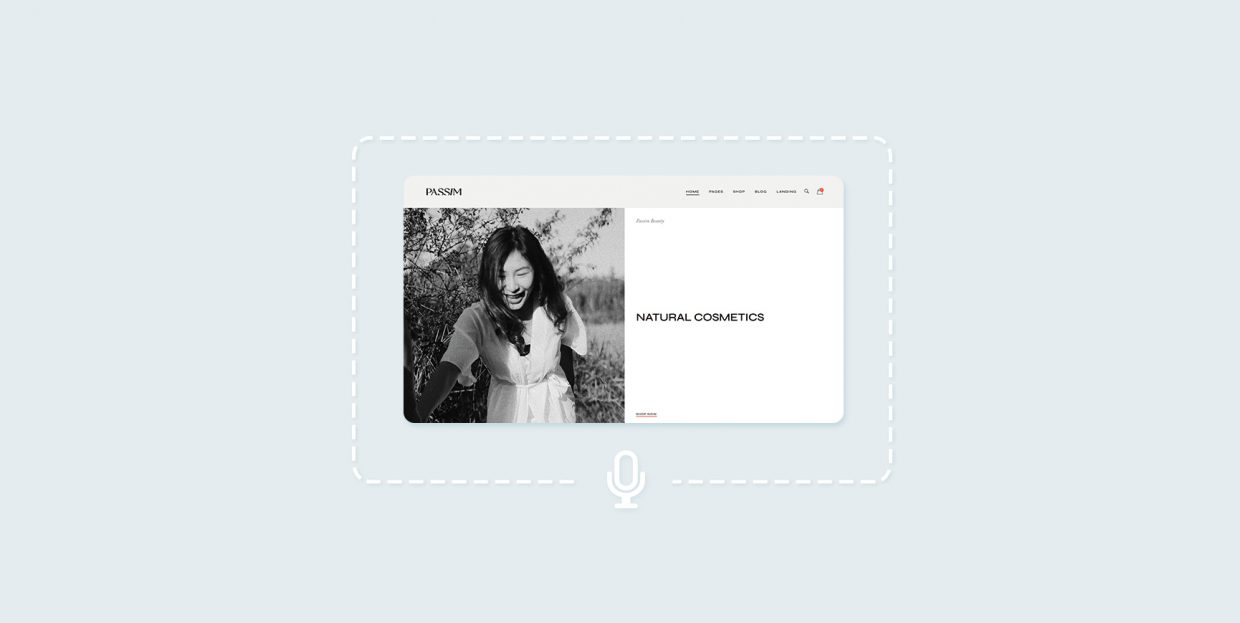 Ever since the invention of various voice assistants, the popularity of voice search has been on the constant rise. With more and more people using smart devices to browse the web (especially while on the go), speaking instead of typing has become both a convenience and a necessity. This, combined with constant enhancements in the field of artificial intelligence and voice recognition as a whole has made voice search a significant force in the SEO sphere. In the year 2018, Google has reported that 27% of the population is using voice search on mobile. And according to emarketer, 111.8 million people in the US have been using a voice assistant on a monthly basis in the year 2019 alone, which is equivalent to 33.8% of the total population using the internet. When we take all these numbers into account, it's safe to conclude that the potential of optimizing your website for voice search simply mustn't be overlooked.
Thus, we have decided to talk about the benefits of voice search optimization and share some tips that will help you optimize your own WordPress site for it. But before we begin, we will also take a brief look at some voice search basics, so make sure to stick around:
By definition, voice search is the practice of using voice commands to search for something online. It is performed using a voice search device, like Google Home, Google Assistant, or Amazon's Alexa, to name a few. It works by analyzing, processing and transcribing your voice into text and then detecting your demands and intent with the help of machine learning. Once this process is done, it gets connected to the search engine and provides users with results that offer the most accurate answers.
Sounds easy, right? Well, it hasn't always been that way. The old voice search technology only considered keywords on an individual level, and it struggled to process spoken user intent. It took time, effort, and constant learning for voice search technology to get to the level where it understands human speech like it does today. Together with continuous algorithm changes and upgrades, slowly but surely these technologies started understanding and detecting speech patterns, the context of spoken words, and finally, user intent.
To be more precise, voice search has seen significant progress in these areas ever since the revolutionary Hummingbird update (a major 2013 update of Google search algorithms). Based on natural language processing (the ability to connect words together to form a context), this is when Google started taking into account things like contextual reasoning and voice behavior to offer more accurate answers to users.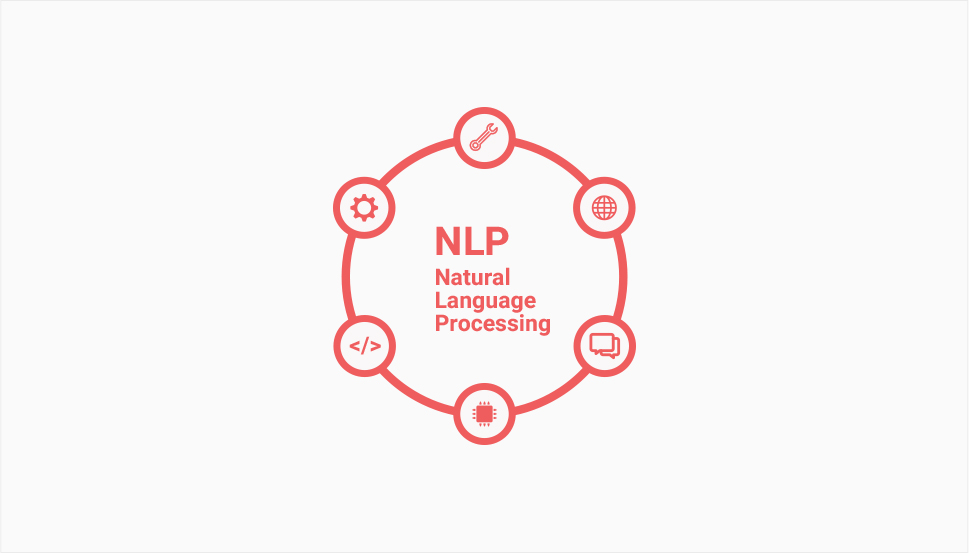 Of course, the improvement of Google voice search has also contributed to the birth and advancement of many other devices and virtual assistants like Microsoft's Cortana, Apple's Siri, Amazon's Alexa, and others.
Now that we took a brief look at the history of voice search and explained the basics of how it works, it's time to address some of the benefits that voice search optimization can bring to your website and your business as a whole.
To show you how beneficial voice search optimization can actually be, we are going to briefly compare this type of search with the traditional text search. Namely, with traditional search, users are usually required to open a page and type in their request. Then, they have to wait for the results to load as well. On the other hand, voice search allows users to get desired results much faster, often without even having to pick up their device to state a question. Also, voice search offers instant answers to users most of the time, which means users don't have to click on different sites or browse through pages to find what they need. Therefore, voice search brings you the ability to offer quick, immediate answers to the questions of your potential clients.
One other benefit of voice search optimization is that it can also boost the overall reputation of your business. Namely, when people use voice search to get information, they naturally assume that the information they receive is going to be precise and reliable – especially since they want to get their answers as soon as possible. And, as a matter of fact, they're not wrong. When taking user intent and specific queries into account, Google's advanced algorithm does its best to offer the most concise, direct, and accurate results available.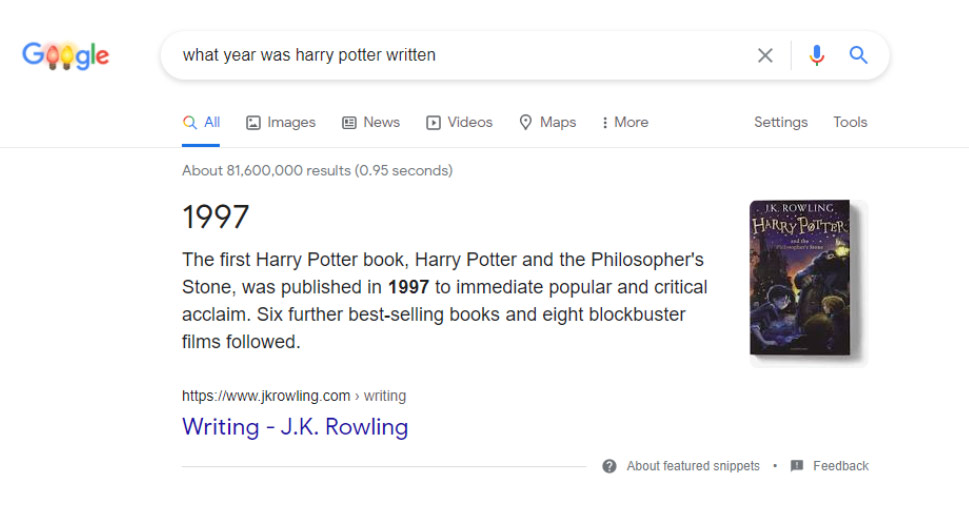 Here is a rather simple example. If we ask Google about the specific year when the first book about a famous boy wizard was written, Google will immediately offer the precise year, with the source being the site of the Harry Potter author herself – and frankly, there's no better source (or bigger authority on the topic of Harry Potter, for that matter) than that.
Now, what does this mean for your business, exactly? It's actually quite simple – if a user receives information on a topic they are interested in from your website, there are higher chances they will put trust in your business. And since this will also make your business more visible and more accessible to a larger audience, on top of increasing your brand reputation, there is also a better chance of reaching the right target audience and getting more traffic on your site.
Finally, by optimizing your website for voice search, you also make it more likely for your website to be "understood" by search engines, which can, by extension, earn you a better position in SERPs. And even if this doesn't help your website rank at the very top, it still has the potential to boost your overall position quite a bit, which can turn out to be a plus for your site's desktop page ranking as well.
Taking into account the ever-growing popularity of voice search as well as all the above-mentioned benefits, it simply makes no sense to not optimize your WordPress site for voice search. At the end of it, there's only something to gain and nothing to lose, so we do encourage you to give voice search optimization a try.
We're living in the fast-paced digital age, so it's no wonder that voice search is slowly but surely getting closer to the popularity and usage level of traditional internet search. However, this also means that it will only get harder to stand out among your competition when it comes to voice ranking in the future. Now is the perfect opportunity to make a conscious effort and make voice search optimization a part of your WordPress SEO efforts.
Check out this list of voice search optimization strategies that are known to work.
1. Make Sure to Use Conversational Language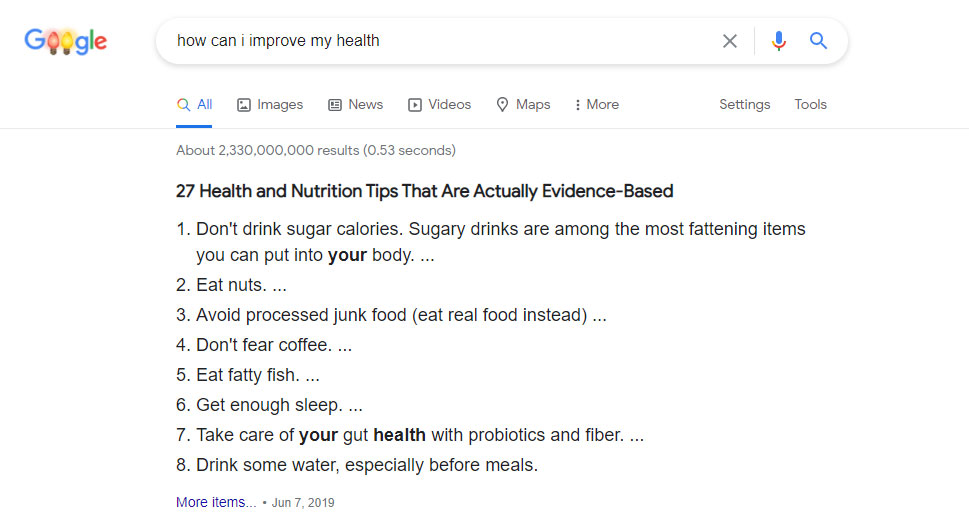 The key trait that distinguishes a voice query from a regular, text-based one (that we type into Google or any other search engine) is that it has a tone used in everyday conversation – usually in the form of a question. Therefore, to boost your ranking in voice search results, you have to use this natural, conversational tone as much as you can in your content. Simply put, this means using a language that sounds as close as possible to the one used in everyday life.
Here are some of the main points you should figure out:
What keywords does your audience use in their questions?
What are the questions people ask most often in your niche?
What answers have the best outcomes in search results?
Finding answers to these questions will help you determine the best way to go about your conversational language strategy. We recommend using the help of some SEO tools well-known in the keyword research department that are proven to work, like Ahrefs or Google Search Console.
2. Include Long-Tail Keyword Phrases Into Your Content
Because of the natural, everyday conversational style of voice search, the queries in this kind of search are naturally longer than those users would usually use when typing to find their answers online. This type of search query is also known as long-tail keywords, and it's actually quite important to target these keywords to take your voice search optimization to the next level.
The reason why these keywords are so valuable is simple – they give Google the much-needed context to provide the information to users in a way that is as natural and conversational as possible.
So, incorporating some of the long-tail keyword phrases into your content is your best bet. But of course, to figure out which phrases you should use, you have to do your best to understand the user intent of your target audience.
This tool will let you add some basic keywords you want to rank for and combine them with some of the most common question words such as who, what, why, where, etc. Finally, it lists the queries that users often search for.
3. Optimize Your Content for Featured Snippets
To provide a better user experience on all fronts, Google has started using featured snippets in its results. Essentially, a featured snippet is a search result that is displayed at the very top of SERPs. According to Google, this result represents the most optimal answer to the user's search query, no matter if it's a list, an explanation, or a legitimate answer to the question. This makes them particularly useful for voice search users since they most often have no time to click on individual results. Google takes this into consideration as well, which is why voice search results are usually pulled from featured snippets (87% in case of text snippets, according to Moz).
To increase your chances of your content appearing as a rich answer in SERPs, you should do thorough industry research. Once again, this includes making a list of some of the most commonly asked questions in your field and then adding them to your content.
We already suggested Ahrefs earlier. If you want, you can also use this tool to inspect what featured snippets have the highest ranking in your industry. Head to Site Explorer, enter the desired site URL and choose the Organic Keywords option to check out which keywords this site ranks for. Finally, filter the results to show featured snippets only.
You should also consider putting up an informative FAQ section somewhere on your WordPress site. This way, you have a chance to include some of the most common questions alongside your answers as well. This type of format will make it easier for Google to pick up your answers and display them in a rich answer form. Moreover, this is also a great opportunity to include the most commonly used question keywords, keyword phrases, and synonyms you are also aiming to rank for.
Last but not least, you may also want to try using one of the many available rich snippet plugins. One of them will surely help you optimize your website for featured snippets.
4. Keep Your Answers Short and Easy to Read
If you ask us, this one is quite self-explanatory and makes sense from a user standpoint as well. Users performing voice search most likely won't have the time to read drawn-out answers and they will expect to receive accurate and concise results. Therefore, it's only natural that Google will look for answers with those exact characteristics and rank them accordingly. So instead of providing long and complicated answers, you should aim to keep them short and easy to read.
Of course, that is not to say that your content shouldn't be lengthy in itself. You are allowed to have as many long-form pages and articles on your site as you like. Still, you should try to keep your actual sentences clean, concise, and readable most of the time.
There are some great free tools available that can help you check the reading level of your content to further optimize it for voice search, like the Hemingway App, for example: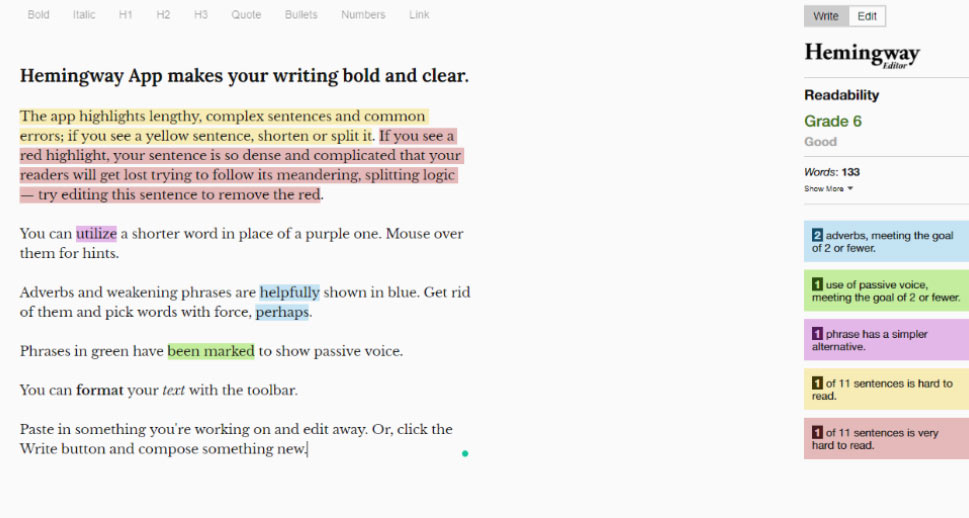 On top of checking for basic grammar, the app also highlights the sentences that are considered lengthy or overly complicated to read in general.
Also, you can always install a WordPress plugin like Yoast SEO (that is if you haven't done so already). Aside from letting you optimize your website for search engines in general, the plugin also offers a handy option called Readability analysis. It helps you check your sentence and paragraph length, and even offers a Flesch reading score (which serves to measure the overall readability of your text).
5. Boost Your Website's Loading Time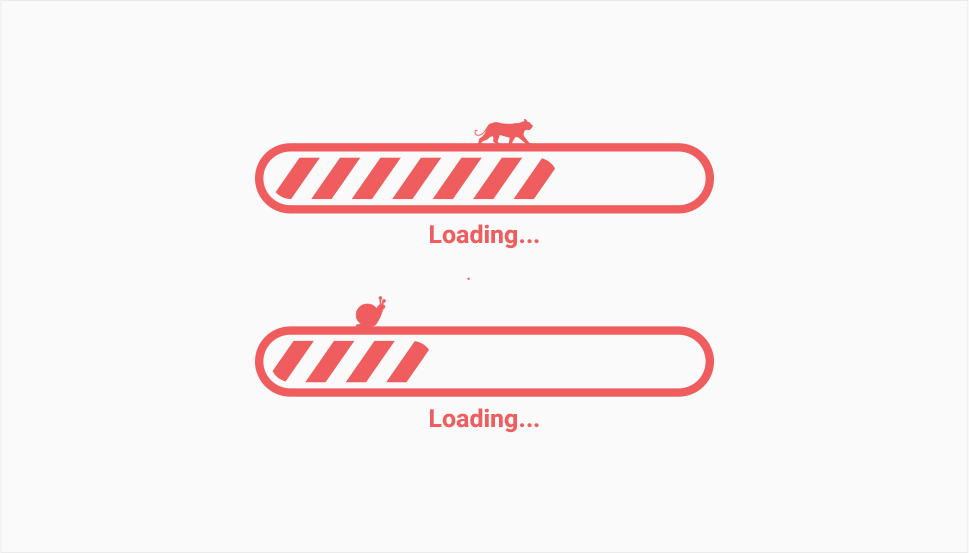 In the SEO world, the importance of page speed cannot be overstated enough. It is a well-known fact that slow-loading sites usually experience more bounce rates than others. No one has the time to wait around for pages that take forever to load, so this comes as no surprise.
There are many different things you can do to boost your website's loading time, like optimizing images for the web, installing a suitable caching plugin, and using a Content Delivery Network (CDN). Some other effective strategies include reducing the number of page redirects, using CSS3 and HTML5 frameworks (as they're the best when it comes to loading pages on mobile), and cutting down on the number of plugins you're using. Last but not least, you should make sure to use a quality WordPress theme that is also SEO-friendly and loads fast in general.
6. Optimize Your Site for Local Content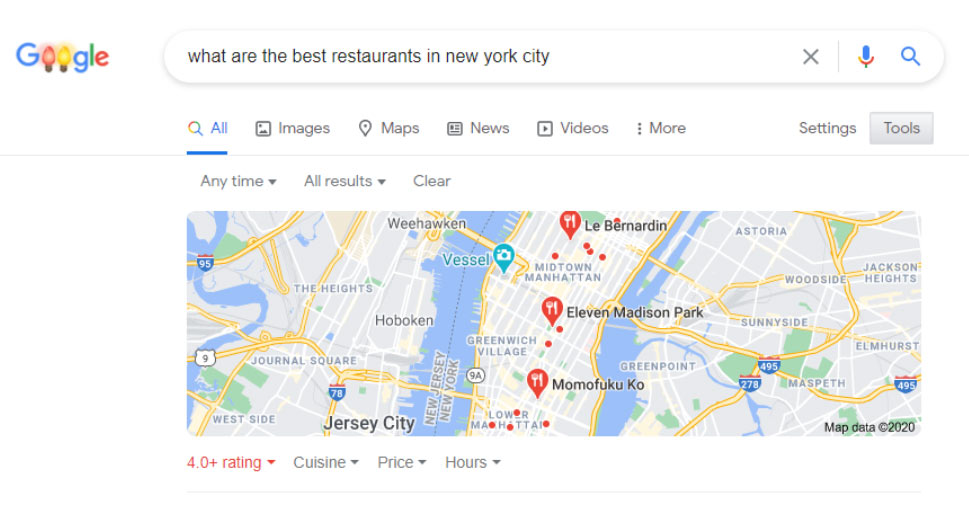 When we take into account that voice search is still more often used on mobile than on desktop devices, it comes as no surprise that it has a large number of local queries. For example, many people use this type of search on their phones to find out the working hours of a nearby restaurant or salon (otherwise known as "near me" searches), to ask for directions, and so on.
Taking all this into account, it is of key importance to optimize your website for local content. This means updating info about your business on your site such as your precise location, contact details (your phone number, email, etc.), and working hours if you have any.
Another great way to get noticed by Google and rank higher in local search results is to add Schema markup to your WordPress site. We have a whole separate article on that topic, so if you have the time, we encourage you to check that out as well.
Also, if you aren't using Google My Business listing, we suggest that you start doing so right away. Google My Business is a free tool that lets you promote your business on Google Search and Maps. This is a great opportunity to notify Google that your business is located in a specific area.
Say that you own a sushi restaurant, for example. If someone asks Google to list all sushi restaurants in their general area, and your restaurant happens to be located there, there's a high chance that your business will appear in their search results.
Aside from adding a precise business name, address, and phone number, you should also include your local area code and accurate business categories when setting up your Google My Business listing. You can (and should, for that matter) insert your website link, too. Moreover, if you have any special offers, promotions, or photos that can capture the interest of your potential customers, by all means, you should provide some.
Virtual voice assistants are quickly becoming a part of our everyday lives. From local business information, news, and trivia to weather forecast and directions, voice search is already being used for all sorts of purposes – and the number of people using it keeps growing on a daily basis. Therefore, it's becoming increasingly necessary to take care of voice search optimization in order to keep up with the changes this technology will bring to the SEO world.
So, no matter what type of industry you come from or your general purpose, it's very likely that your WordPress site can benefit from proper voice search optimization as well. We highly recommend that you follow some of the above-mentioned practices to step up your search engine ranking game on all fronts.