8 Best Vimeo Plugins for WordPress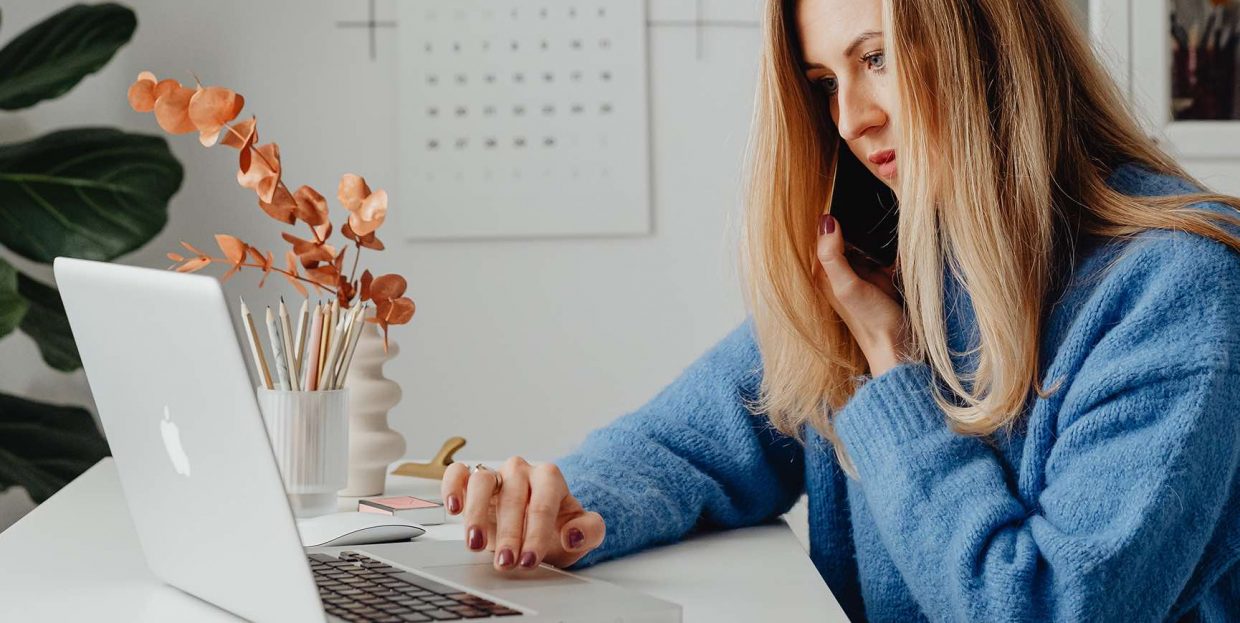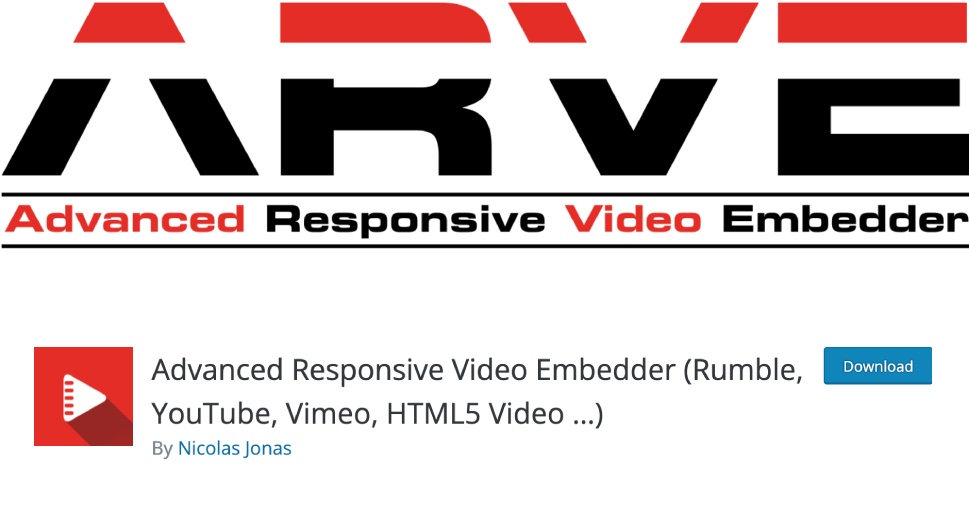 ARVE Pro Addon – Advanced Responsive Video Embedder Pro Addon is a Vimeo WordPress plugin whose popularity is on the rise mainly because its embedding ability covers videos hosted on all the most popular video hosting platforms. Coming from NextGenThemes, it is also worth mentioning that this tool offers support for both Classic Editor and Gutenberg plugins.
ARVE comes with many attractive video functions, such as the option to load an image instead of a video when you want to avoid a lag during the page load, the ability to display automatic and custom titles, and more. A customizable lightbox that allows you to show videos in a variety of aspect ratios and that closes automatically when a video ends for YouTube, Vimeo and (self-hosted) HTML5 Videos is also included. Plus, it also comes packed with a shortcode that can be used both with Classic Editor and an ARVE block for page builders.
The prices of this tool range from €40 to €995 per year depending on the number of websites you plan to use it on. A 30-day money-back guarantee is also offered so you can test whether this is the plugin of choice for you.
Essential Grid is a well-rounded, user-friendly tool, primarily designed for adding galleries, that includes plenty of customization options. A template library with more than 50 premade grids comes packed with it making it easy for you to start. Its visual skin editor allows you to create a variety of gallery item layouts, and the tool smoothly integrates with WooCommerce giving you great options to utilize content to improve sales..
Essential Grid lets you showcase your content in a gallery format regardless of where it comes from – social media, WordPress gallery, or similar. Connecting with a number of external social media and content platforms like YouTube, Flickr, Twitter, Instagram, etc. is also supported. Thanks to the integration with WooCommerce, you can do things such as incorporate an add-to-cart button, product price, and similar elements into a WooCommerce Vimeo gallery that you create.
Generally the prices for a yearly subscription range from $34 to $149 depending on the number of sites you'll be using the tool on. If you select the one-time payment option the prices vary from $69 to $309 also depending on the number of sites.
Presto Player supports both Vimeo and YouTube and is a very powerful solution for adding video content to your WordPress website. This versatile tool comes with many advanced features for embedding videos, including video protection behind a login for ensuring subscriber access only, adding clickable CTAs on top of the videos at selected times, etc. A very convenient feature that can help you enhance user experience is the ability to split videos into chapters which are particularly practical when you have to display a longer video or want to offer an online video course or training.
Presto Player also helps you ensure that the quality of your videos is the same regardless of the region your views are from by supporting multiple sources for the same video. The video will be streamed from the most popular source in the region of your visitors. Plus, it also includes some video analytics tools.
This plugin offers a free version with all the essential features included. There are also two premium versions with prices ranging from $60 to $99 per year. You can also opt for the lifetime license and the price, in this case, is unique – $399.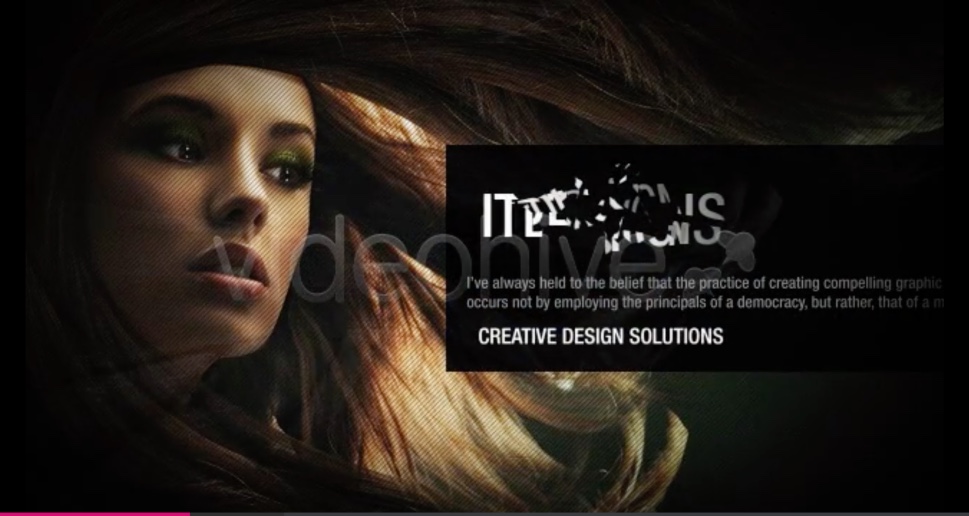 With Elite Video Player you can easily embed videos both from Vimeo and YouTube on your website as well as from other video-sharing platforms effortlessly. Options for social media sharing of your videos are also packed with the plugin so your video content can easily reach your audience across a variety of social media channels too.
With Elite Video Player you can add advertisements to your videos which is great if you want to boost conversions on your website or earn from someone else who may find your videos convenient for placing their advertisements. With this feature also comes the ability to see clicks on ads and videos.
You can enrich the user experience on your website with the lightbox and full-screen mode which allow the viewers to focus on your content without any distractions. It is also possible to add HTML subtitles to videos. Elite Video Player comes at a price of $59 for a single site.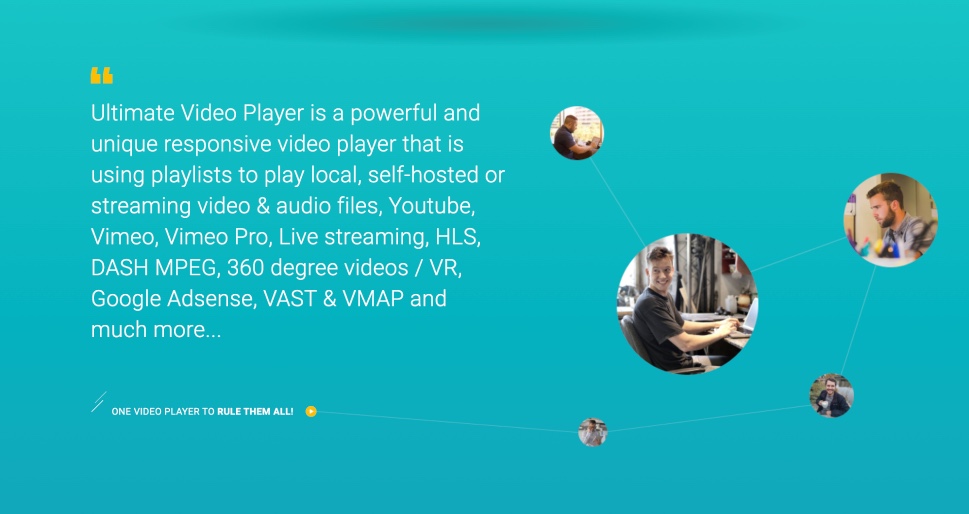 The Ultimate Video Player plugin is mostly appreciated for its wide array of functionalities that include cue points, advertising, live streaming, and much more. With this tool, you can easily add buttons and different controls to your videos and also allow the viewers to download them easily just by clicking the designated button. The option for adjusting the playback speed on your website is also supported.
One of the features that make this plugin so practical and useful, particularly if you are aiming at an international audience, is the ability to add subtitles in multiple languages in a very simple manner. If you are interested in video advertising, Ultimate Video Player allows you to display advertisements at different intervals – in pre-roll, mid-roll, post-roll, or via pop-ups. Apart from Vimeo, it also supports displaying videos from other popular video-sharing platforms such as YouTube.
It is also possible to stream local videos by uploading them and you can also choose to make your videos private or password-protected. Ten different skins for the player are packed with the plugin, as well as a variety of playlist styles & formats. It also integrates smoothly with WooCommerce. You can buy this plugin at a price of $69 for a single site.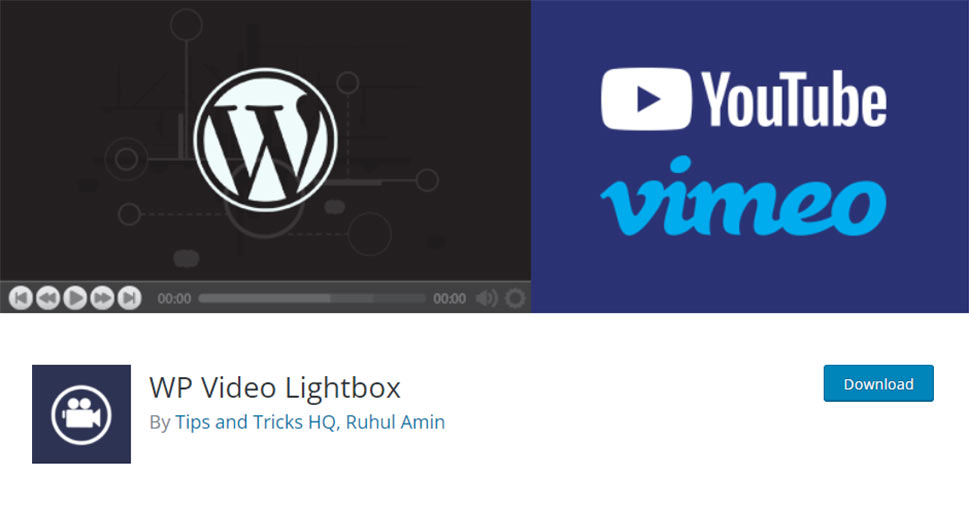 WP Video Lightbox is an entirely free tool that is very user-friendly and offers plenty of practical yet powerful features. Videos are embedded with the lightbox simply by using a shortcode that is included with the tool. The standout feature is the ability to embed videos on a website using a lightbox overlay display, which makes the user experience particularly engaging.
This simple tool allows you to display any type of media file, including Vimeo, flash videos, YouTube, images, and iframe, in a lightbox overlay. Since the plugin is responsive any video that you display on your website will be automatically adjusted to the screen size of the user. You also have the options to easily customize your video speed and title as well as the height & width of the lightbox window and make many more adjustments to different video parameters.
Some of the other attractive features that this tool supports include optimizing your thumbnail image for the SEO, the option to show or hide suggested videos at the end of YouTube videos, deep-linking, and many more. You can use WP Video Lightbox for free.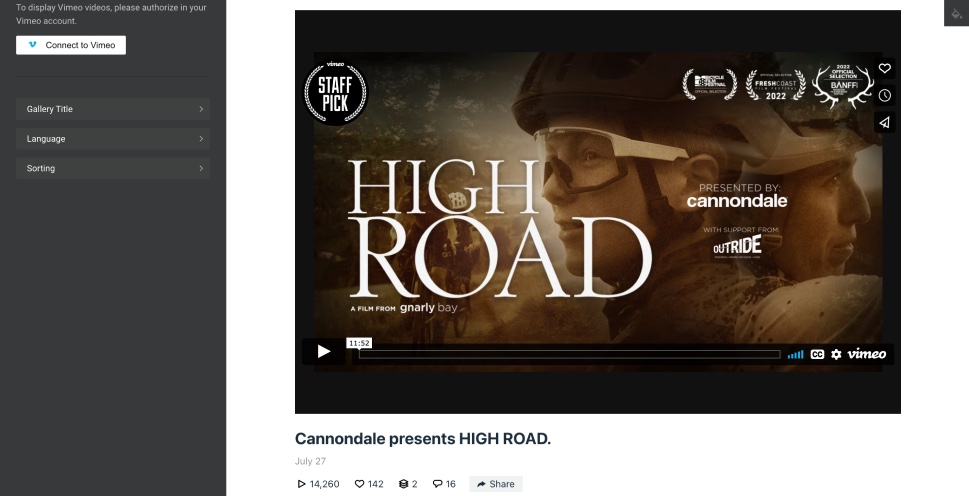 Vimeo Gallery is another very simple-to-use tool that makes it easy to embed video from Vimeo and use plenty of advanced video options on your website with no coding knowledge needed whatsoever. If a Vimeo gallery slider is just what you imagined to have on your website, this plugin may as well be excellent, if not even an ideal solution to your needs.
With Vimeo Gallery, you can effortlessly create diverse playlists for different target groups. A practical video widget with an adaptable interface also comes packed with this tool and can make a significant difference in the user experience on your website. This plugin comes at a price of $24 and includes unlimited updates of the plugin as well as premium quality.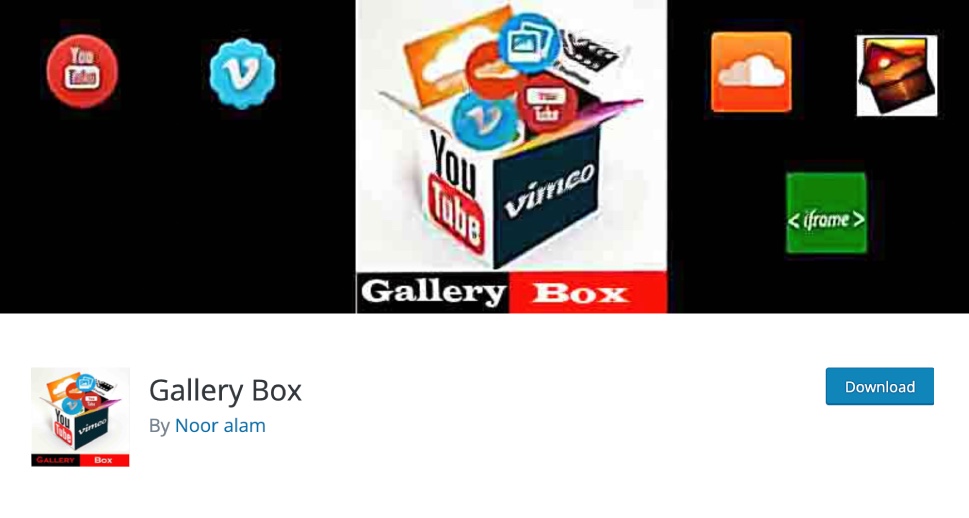 The Gallery Box WordPress plugin is a popular and free Vimeo plugin that is easy to use and offers plenty of customization options for displaying your videos. This tool provides swift, comprehensive support for Vimeo and YouTube videos as well as for carousel images and Iframes. You can effortlessly create an attractive image gallery consisting of Vimeo videos, a picture carousel, a portfolio, or a slider.
The lightbox features are also included which is particularly useful when you want to capture the full attention of the viewers. Gallery Box offers you a choice of three different masonry grid styles and descending image panels. It also allows you to upload as many images as you like to the gallery. Plus it offers support for WordPress page builders which may allow for even more customization.
There are many different reasons why you may want to display Vimeo videos on your website, therefore every tool has a different advantage. If you want your Vimeo videos in a lightbox overlay the most straightforward and free choice will probably be WP Video Lightbox, though some other tools like Elite Video Player also offer similar features. Essential Grid is a very powerful tool offering plenty of customization and is an excellent choice for all those who work professionally with videos. We leave it to you to analyze your needs and compare them to the features of the plugins listed here and make the best choice accordingly.