8 Best Referral Program Tools for WordPress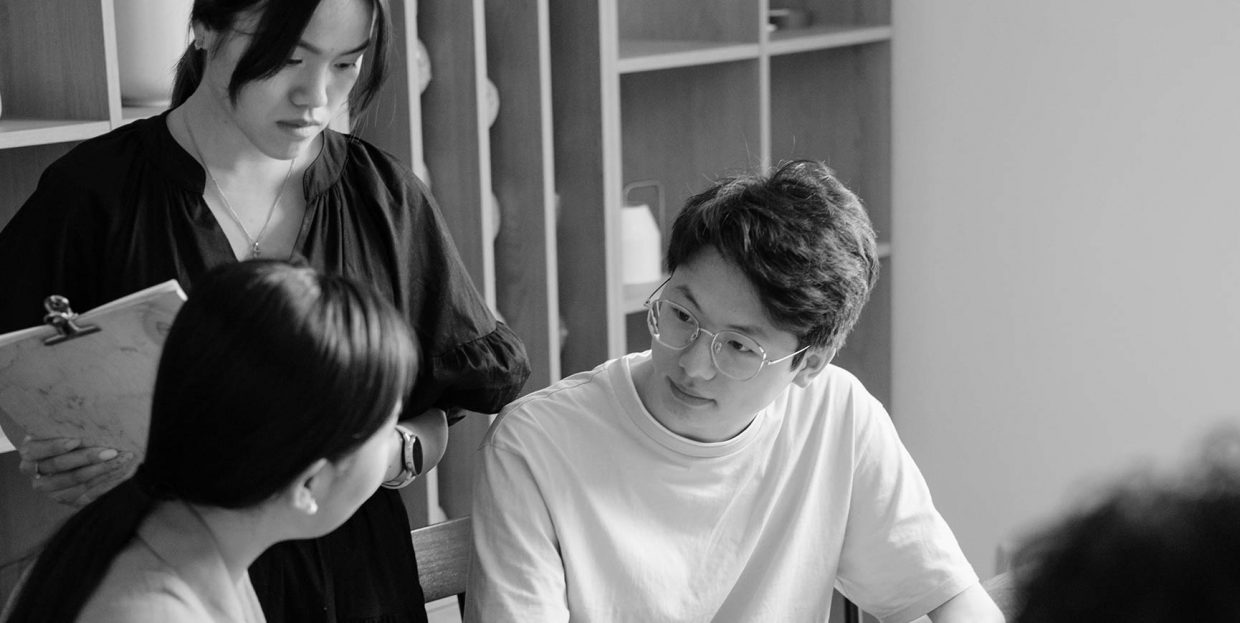 Is there a better way to spread the word about your business – or a blog, or an online store – than have your existing customers, readers, or clients do it for you? Word-of-mouth is a powerful marketing tool, but marketing techniques like affiliate marketing sometimes fall short in harnessing its full power.
That's why we have referral programs! With them, you can easily give the people who already know and consume whatever you're offering a small incentive to tell their friends or family about you. In this article, we'll show you eight referral tools for WordPress that will help you do just that.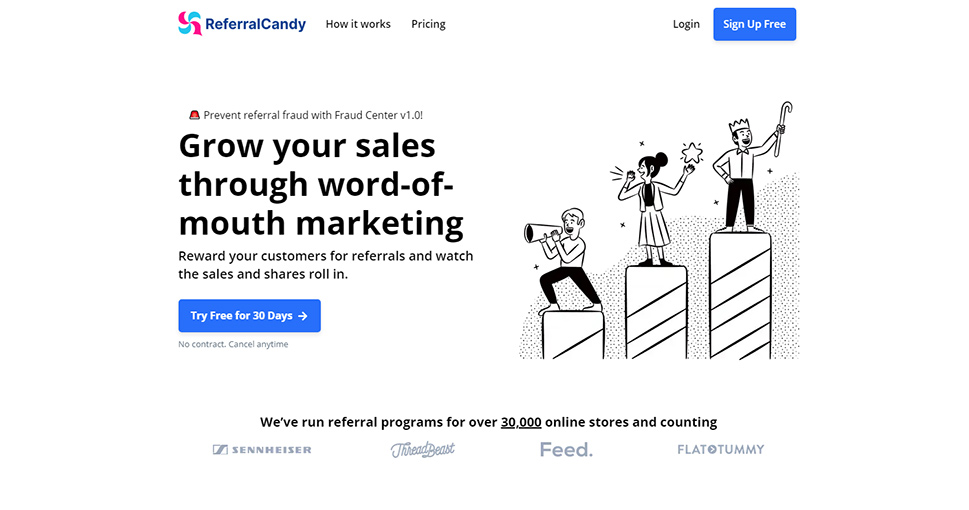 Referral marketing shouldn't be rocket science. It should be easy to figure out and set up. With its streamlined processes and many integration options, ReferralCandy promises to have your referral program up and running in minutes, just the way you want it to.
ReferralCandy has a lot to offer. It works with all kinds of popular stores, including WooCommerce, but also lets you connect it to a custom store. It lets you choose from a variety of rewards, including cash, gift, and discount. It connects to your marketing apps, provides referral nudges, helps you with branding, and, on top of it all, provides analytics.
To access all of that referral marketing goodness, you'll need to set aside $49 at least. We say "at least" because ReferralCandy charges a commission for referrals on top of the monthly fee.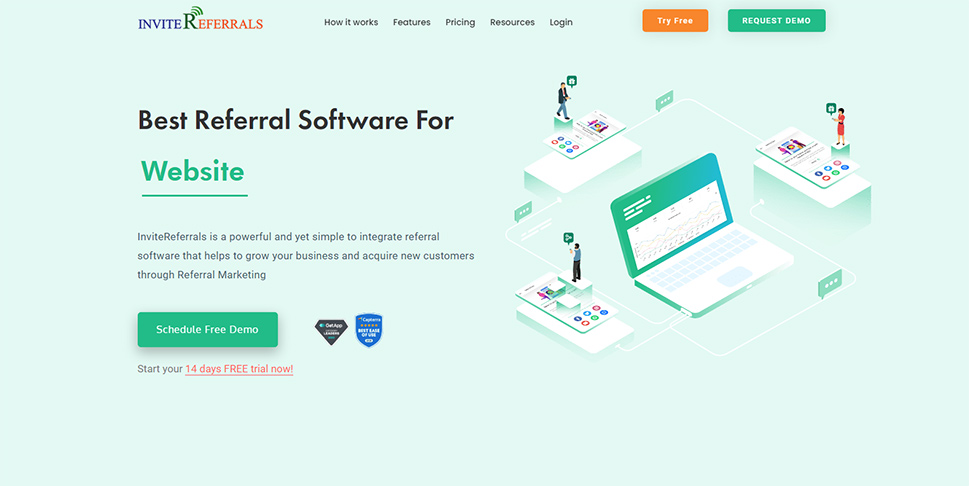 Among the services that aim to become your one-stop-shop for everything referral marketing, InviteReferrals makes a compelling case that it should deserve your undivided attention. After all, it is a solution that will work on your website, as well as your app or your social media profile.
Sticking with websites, InviteReferrals comes with two WordPress plugins, one for WooCommerce and one for regular websites. The list of features this service offers is impressive, and it includes a WYSIWYG editor for fully customizable campaigns, multiple sharing options, full referral statistics, and spam prevention.
The service is available for a free 14-day trial that includes a hundred referrals. After that, the plans start at $99 per month and include many more referrals and multiple campaigns.
In some cases, the best referral tools for your WordPress websites might not be referral tools at all. In myCred, the ability to award referrals is just one of the many features.
myCred is a WordPress plugin that lets you do wonderous stuff ranging from gamification to creating loyalty programs. At its core, it's a points management system that lets you dish out rewards for all kinds of actions your customers take on your website. Referring friends to your website is one of those actions. Points redeemable for money is one of the possible rewards.
You can download and use myCred for free. To get the most out of it, and that includes features like letting people redeem points for money, you'll have to opt for one of the paid Membership Club tiers, which start at $149 per year.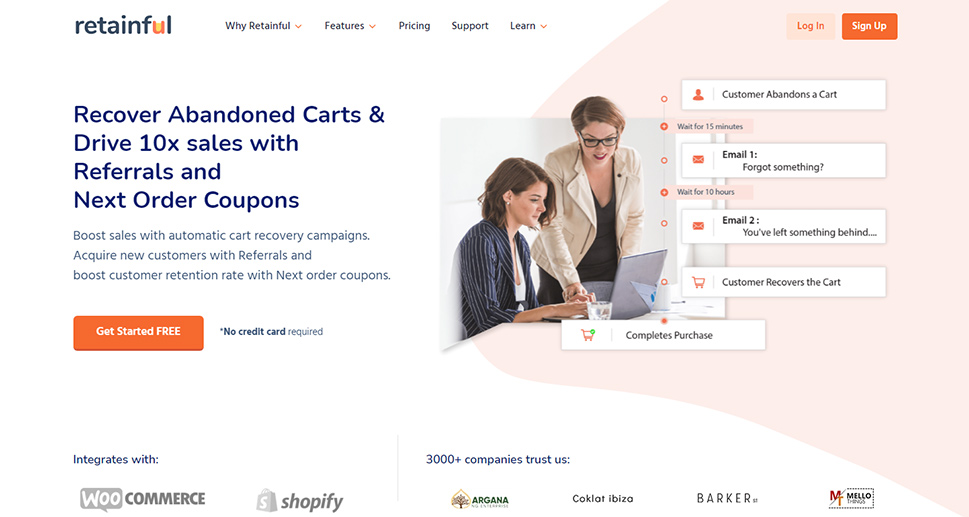 Do you want to address issues with shopping cart abandonment and set up a referral program at the same time, but only have time, patience, and room for a single plugin? In that case, Retainful is just the thing you need – an abandoned cart recovery tool that lets you create referral programs.
Retainful connects to your website via a WooCommerce plugin. With it, you can offer your shoppers free shipping, a fixed discount, or percentages off for every referral they send your way. You can create different rewards for the existing customers and the new ones and use several tools to promote your referral program.
Retainful is available for free, but that version doesn't include the referral program. To get access to it, you'll need to opt for a paid plan, which normally starts at $29 per month but is often on discount.
If you need a WordPress plugin that can help you kickstart a loyalty program, a referral program, set up giveaways, and do all of that with different holiday themes, look no further than Gratisfaction.
Available in two versions, one for WooCommerce and one for regular WordPress, this plugin will let you create an incredible variety of marketing campaigns, from treasure hunts to YouTube giveaways. As far as referrals are concerned, you'll be able to reward them on sign-ups and purchases, and you'll have easy access to all of your referral data.
You can use all of Gratisfaction's features for free if you keep the number of your program members under a hundred. The pricing starts at just below $20 per month for five hundred users, and it goes up from there.
From the same team that's behind Gratisfaction comes Social Boost, the WordPress plugin you can use to run all sorts of campaigns on your social media. These, of course, include campaigns that result in referrals.
The plugin, much like Gratisfaction, lets you reward users for a variety of actions they take. This time, the focus is on social networking actions, but referrals are still a valid entry point into the reward program. The holiday templates are there, as well.
This plugin follows the same pricing model as Gratisfaction – it's free to use for up to fifty users. Once you pass that number, pricing starts at just under $10 per month for two hundred users.
When you decide to get serious with your referral marketing and start using the solutions that are used by professional marketers, you'll without a doubt come across Ambassador. This platform offers solutions for influencer and affiliate marketing, too, and it connects to your website with a WooCommerce integration or third-party tool like Zapier.
Ambassador's offering for referral marketing is an all-in-one platform that can help you identify potential "ambassadors," enroll them into your referral program, reward them, and learn from your program as it goes on. Ambassador comes with professional-grade tools that allow for A/B testing of copy, segmentation options, and multi-channel support.
Ambassador is available in three plans. The company doesn't make the prices public, however, so you'll have to get in touch with them to inquire about pricing.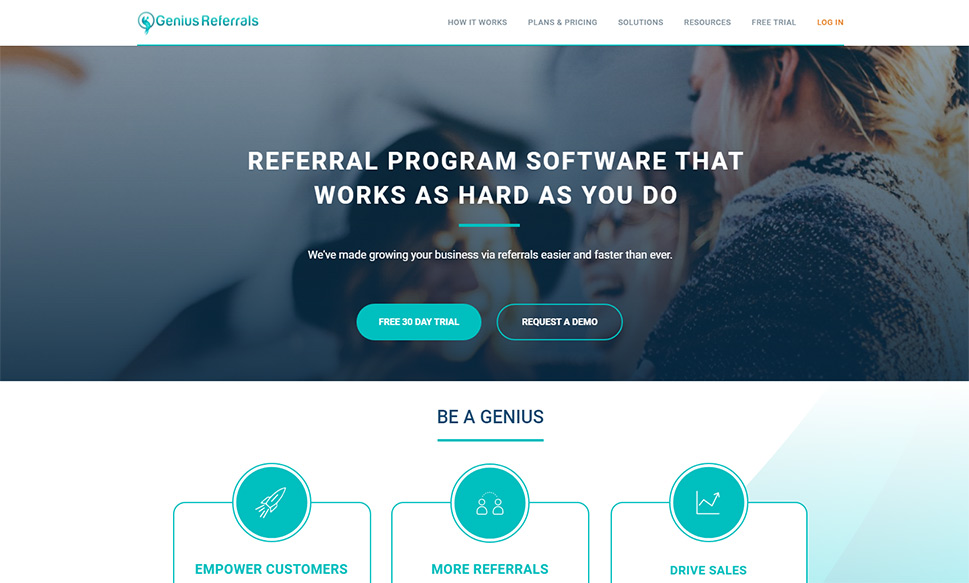 Looking for ways to turn customers into brand advocates? Genius Referrals aims to help you do that. With a mission to give you the tools to empower your customers, the platform can let you create programs where everyone wins.
Genius Referrals offers a streamlined process for the creation, design, and deployment of your referral campaigns. The platform lets you create multi-tiered and multi-level campaigns, choose the types of payouts and their scheduling, monitor the results of your campaigns, and perform optimizations accordingly.
Genius Referrals is available for a 30-day free trial. After it expires, you'll have to sign up for one of the paid plans which start at around $49 per month.
Referral programs are highly customizable, easy to set up, and they don't have to be too expensive to run. If you have a WordPress website and you want to start a referral program, choosing the right referral tool for WordPress is the biggest hurdle you'll have to clear. Between the eight tools we've listed here, there's bound to be at least one to help you make that step.