5 Best Email Drip Tools for Your WordPress Campaigns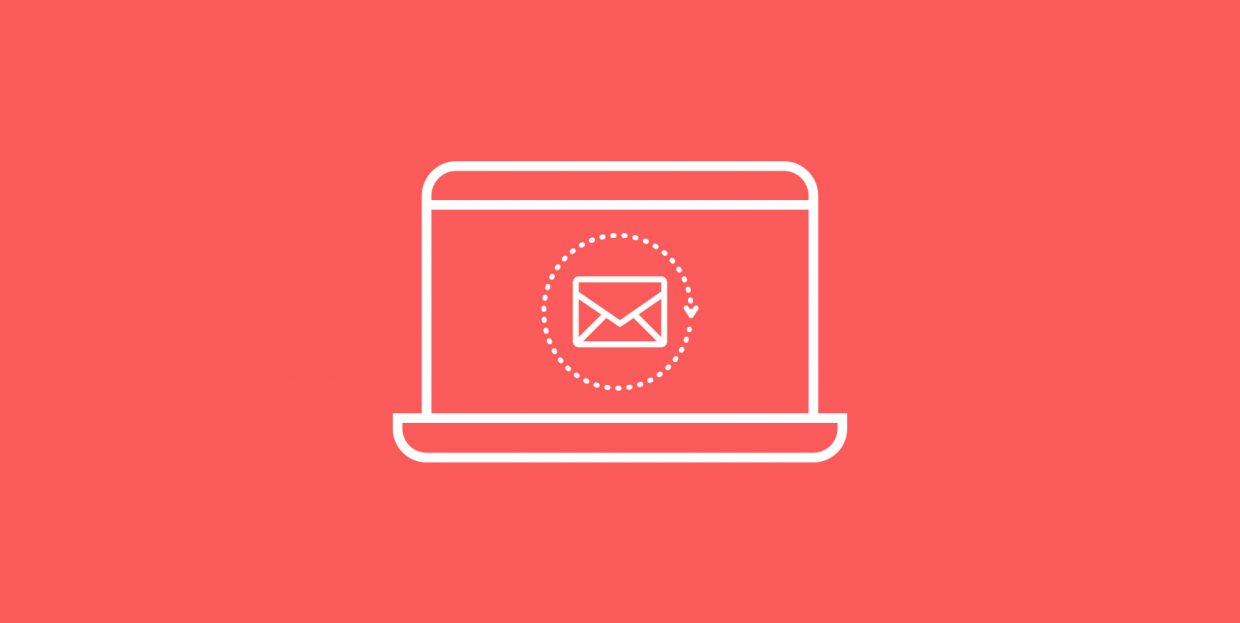 An email drip campaign is a set of automated emails you can send to your subscriber list according to their specific actions. For example, product purchases can trigger emails related to other relevant product offers, while a first-time subscription can activate an automated welcome email.
While there are many different strategies you can (and should) implement when aiming to run an effective email drip campaign on your WordPress site, using one of the many available email drip tools is practically mandatory during the process. These tools usually come with a comprehensive set of useful email marketing and automation features, allowing you to easily create specifically tailored messages to your subscribers. As a result, you will get to increase brand loyalty among your customers and boost your sales in the long run.
Without further ado, here are some of our top email drip tools you can use to get the most out of your WordPress campaigns: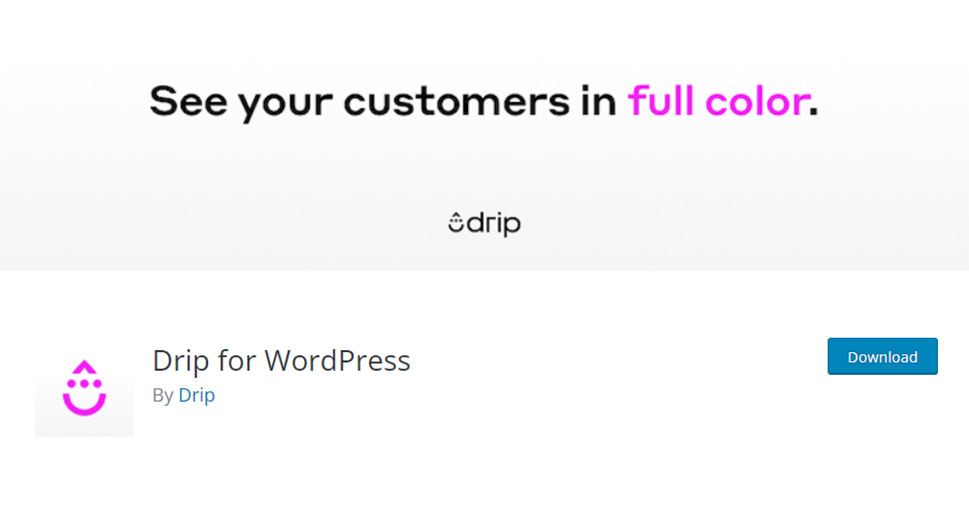 Drip is an excellent tool that will help you tailor personalized campaigns to your subscribers with the utmost ease. It will help you send high-converting emails using visual builder, turn one-time shoppers into loyal customers by choosing the right timing to offer the right product, create completely customizable and captivating forms to better grow your list, and so on.
Drip works by using the JavaScript web tracking code, which lets you create a link between your WordPress site and Drip account. After you set up this code, you will be able to start triggering automations and display popups according to who visits your site as well as which pages they're viewing.
Drip also comes with some useful platform integrations, including WooCommerce, BigCommerce, Shopify, Zapier, and more.
The pricing for this tool starts at $19 (including 1500 contacts and unlimited email sends. If you want, you can also try out a 14-day free trial first before you decide whether Drip is suitable for your needs.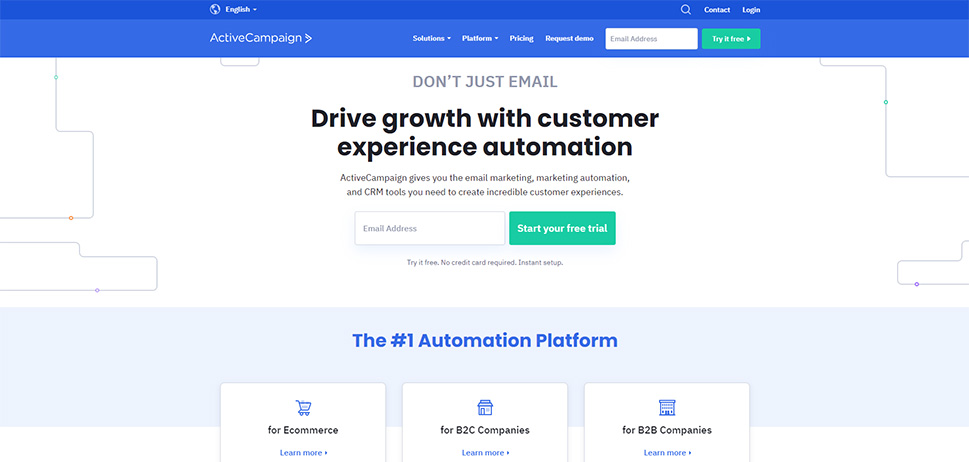 ActiveCampaign is another great email automation tool you can use to send out targeted emails to your audience. You will be able to automate your email marketing, SMS marketing (to send personalized text messages), and trigger site messages at the moment your audience is engaged the most. You will also be able to target your contacts according to different criteria, such as their specific interests, date of subscription, geographic location, products purchased, and plenty more. Moreover, you get to use the Conversations feature and combine advanced automation with live chat to offer a completely customized experience to your customers.
Another great thing about ActiveCampaign is that it also comes with the ability to automate A/B testing of your emails. You will be able to test your email content, subject lines, CTAs, and more.
The pricing for ActiveCampaign starts at $7.50 a month (for a Lite plan).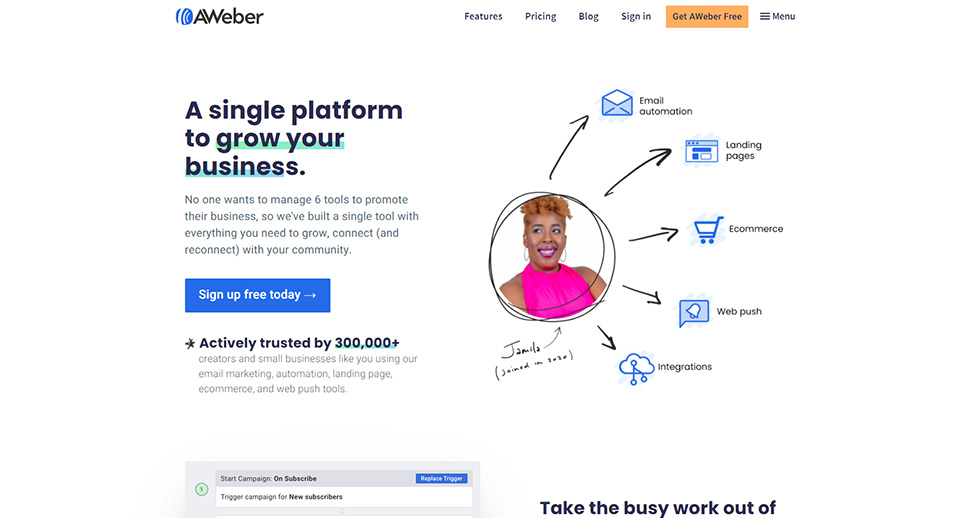 AWeber is a comprehensive email automation tool that will help you schedule and target your messages with the handy email segmentation feature. You will also be able to easily organize subscribers using tags to send emails to specific customers. Moreover, you can create custom emails with the help of the tool's drag & drop editor. If you want, you can even automatically generate beautiful and professional email templates by simply adding your website URL. Last but not least, you can make your emails stand out even further by adding some high-quality free stock images.
What's also great about AWeber is that it integrates with many other tools and platforms, including page builders (i.e. Elementor and Divi), CRM tools (such as SalesForce and Zendesk), eCommerce tools (like WooCommerce and Shopify), and plenty more.
You can purchase their Pro plan for $16.15 a month to have access to some other advanced features. These include email split testing, behavioral automation, and webpage tracking, among others. Alternatively, you can try out the tool for free (it comes with a limit of 500 subscribers).
Here is yet another great tool that will help you grow your customer base, connect with your audience, and sell more products online all at once. ConvertKit comes with a wide array of great features that will allow you to fully manage, create, and schedule your email drip campaigns. Some of them include a practical email designer that will help you write beautiful and personalized emails, an automation tool that will let you send well-timed messages to subscribers, and the list goes on.
ConvertKit's email marketing automation tool is quite easy to use. You just need to set up the rules and customize the path subscribers will be able to take according to their specific actions, and the tool will do the rest.
You can either use ConvertKit for free (for up to 1000 subscribers) or go for one of their pricing plans (starting at $9 a month).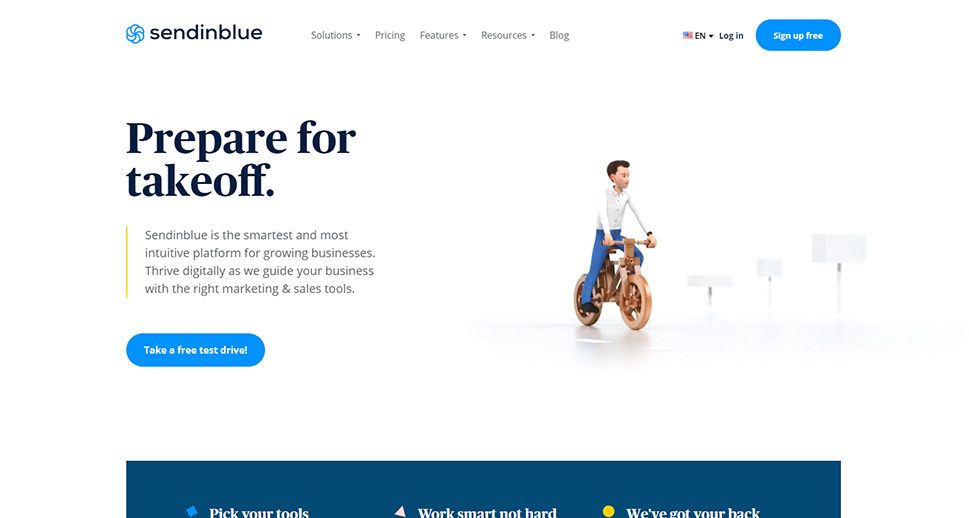 An all-encompassing email marketing solution, SendinBlue can help you create highly personalized messages to your targets for virtually any type of drip campaign. If you opt for using this tool, some of the features you'll have at your disposal include the ability to automate segmentation and send email and SMS messages to a specifically targeted audience, easily turn your visitors into customers using custom forms, landing pages, and Facebook ads, and plenty more. Another awesome feature is the ability to connect with your leads and customers in real time by setting up a chatbox and personalizing it so that it matches your brand.
The pricing of SendinBlue starts at $25 a month, though you can also try using it for free. However, note that you will be limited to using 300 emails per day, but you will still have access to unlimited contacts.
And that completes our list of some of the best email drip tools you use to send personalized, automated messages to your customers with complete ease. If you're looking for a free option that still comes with plenty of useful email automation features, we suggest trying out the AWeber tool. On the other hand, if you're looking for a more comprehensive set of options that will allow you to create some advanced automation emails and even use the live chat feature, then ActiveCampaign might be your best bet. Of course, which tool you will go for depends on your specific marketing goals and overall budget, so be sure to check out the features and pricing info of each tool carefully before you make your final pick.