11 Best Free and Paid Mailchimp Alternatives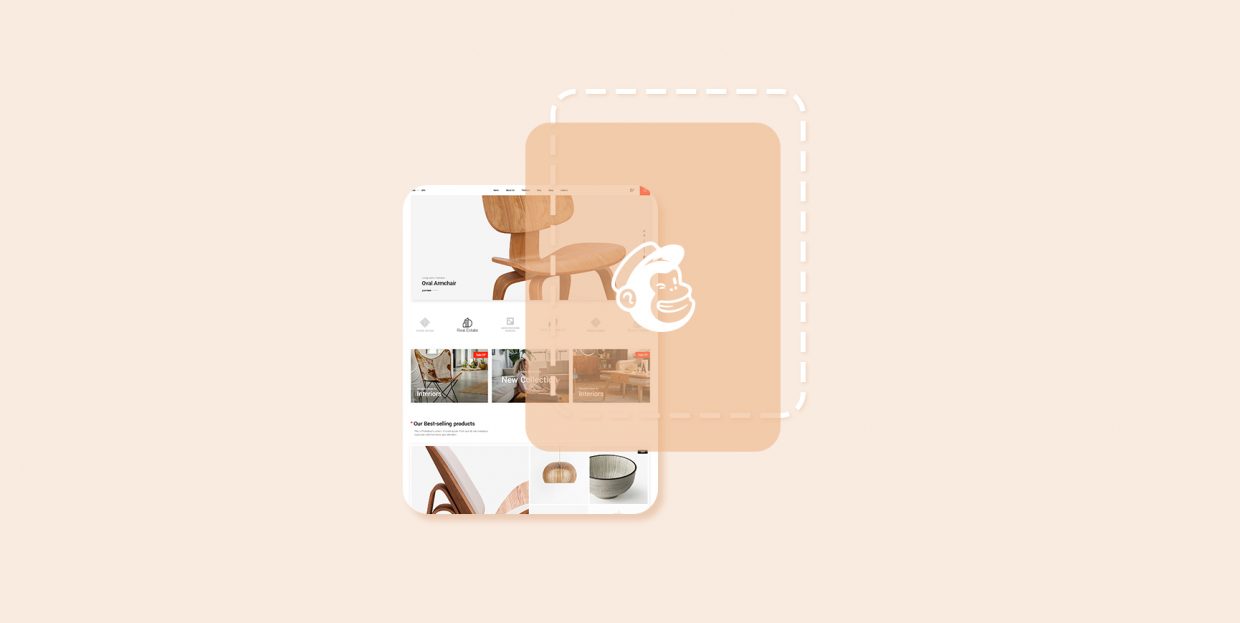 If you know the first thing about email marketing, you know about Mailchimp. Mailchimp being a comprehensive solution for marketing and emailing automation, it is no surprise that it is as popular as it is. However, despite its popularity, Mailchimp is not without alternatives. In this article, we will be talking about Mailchimp alternatives, both free and paid.
For instance, some free alternatives offer functionalities reserved for Mailchimp's paid version. But we are not talking only about businesses operating on a shoestring budget: there are significant differences in features available. We have taken a look at the broad gamut of alternatives to Mailchimp, and are very happy to bring you our picks.
So, without further ado, here are our choices:
Not just an email automation platform, Hubspot combines a suite of marketing tools (such as a landing page builder, a forms builder, and so on) into a solid CRM (customer relations management) platform. While the developer offers different pricing plans, HubSpot's Email Marketing Tools is available for free in its basic versions, with additional functionalities available through premium plans. The service's free version boasts a limited emailing feature, a visual template builder, making you independent of designers or programmers, and a feature which lets you organize your subscribers into lists.
Its main limitation is the number of subscribers it services in its free plan, but additional subscribers can be enabled using addons.
Moosend is a feature-rich email marketing solution which provides the full range of capabilities. It does not come with a free plan, but it has all you need to run a successful email marketing campaign nonetheless – and more. With Moonsend, you can send unlimited emails to your subscribers, create landing pages and forms using a visual drag-and-drop editor, and segment your audience and manage audience lists for precision targeting. To top it all off, Moosend integrates with a host of popular apps and services, such as WooCommerce, Google Contacts, Facebook Lead Ads, and many more.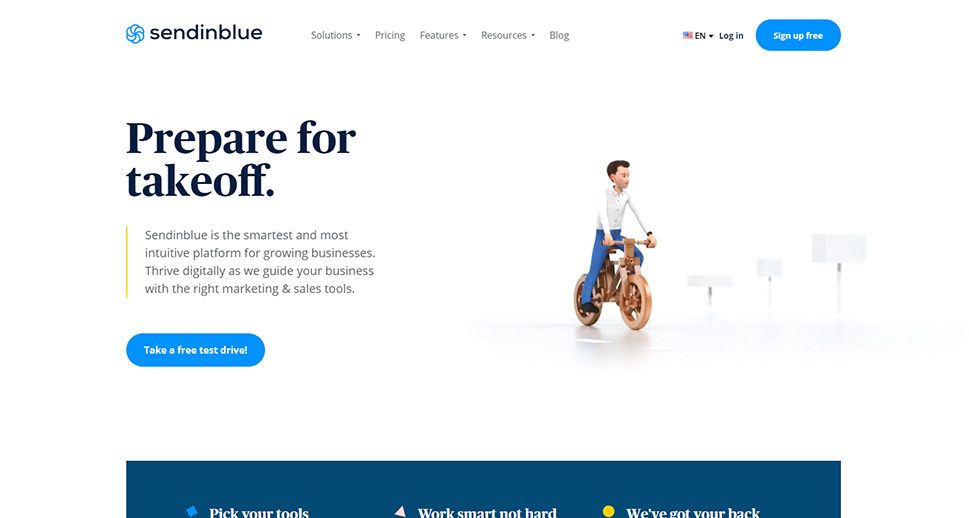 If you are looking specifically for a free emailing service, you should definitely consider Sendinblue. Its free plan allows you to import unlimited contacts, but only send a small number of emails per day (and with Sendinblue branding), making it a great fit for businesses which are just starting up. You also get an email builder and several email templates, audience segmentation, and other important functionalities.
Features such as logo removal, A/B testing, statistics, unlimited sending, Facebook integration, and many more are reserved for paying customers, should you choose to upgrade.
MailerLite is a simple email marketing service that can nonetheless stand in for Mailchimp in many use cases. It boasts a drag and drop editor for emails and forms, email automation, and up to ten different landing pages on its free plan. However, as your subscriptions grow (or in case you want to send your subscribers an unlimited number of emails, you will have to upgrade your plan.
The paid plans offer such additional features as templates, unsubscribe pages, Facebook integrations, promotional pop-ups, and more.
GetResponse is a comprehensive online marketing solution with a whole host of options, and a remarkably feature-rich free plan. The free plan includes a website builder and hosting, including SEO tools, sign up and contact forms, but the real selling point is the unlimited number of emails. With GetResponse, you can send however many emails you like, created using a drag and drop editor alone or in conjunction with one of the many templates from a library.
Still, while the number of emails sendable is unlimited, the free plan does come with a limit on the number of contacts. The email marketing suite of tools comes with functionalities for A/B testing, licences for Shutterstock images, dynamic content tools, and more.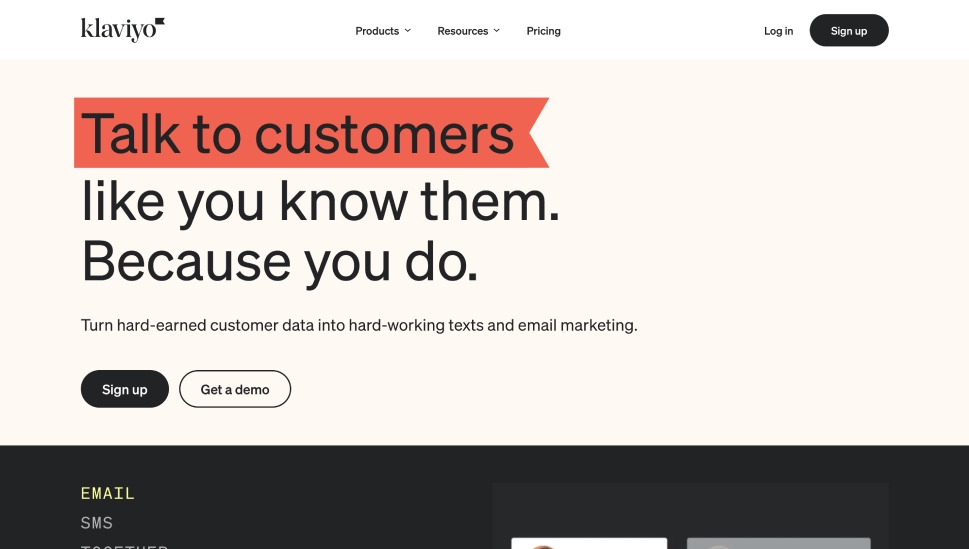 A premium emailing and SMS marketing solution, Klaviyo offers a broad gamut of marketing tools. You can use it to create campaign newsletters and many other messaging features. It comes with a drag and drop editor and a library of pre-built templates ready to go. Other features include customer profiling, unlimited customer data storage, automated A/B testing, and more. Klaviyo has a dynamic pricing plan based on the number of contacts.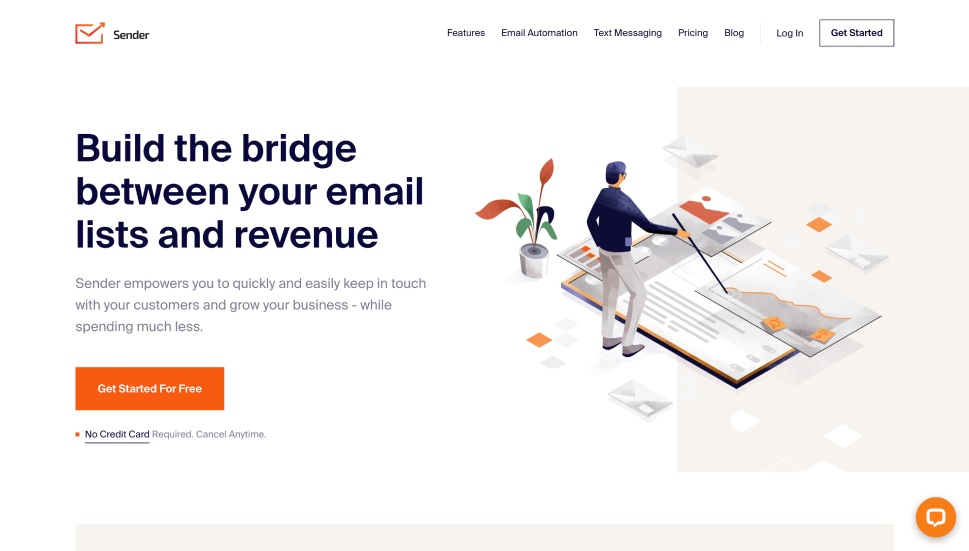 Sender is a very simple email marketing tool which nonetheless provides you with all the requisite functionalities. You get a library of templates, a drag and drop editor that requires no coding, personalized messaging, email automation, analytics, and more. Features such as removal of Sender branding, SMS messaging, and email previews are reserved for paying customers.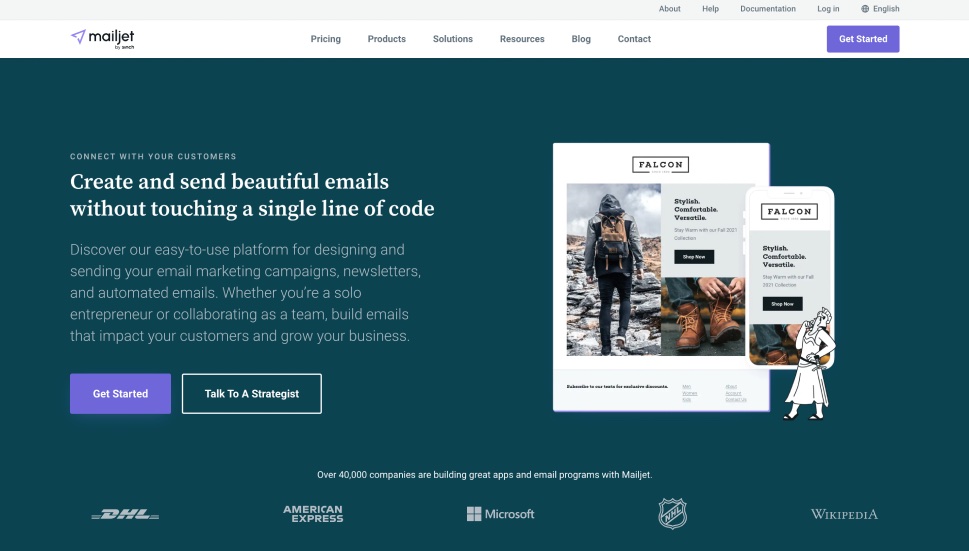 While Mailjet has only a limited free plan, it is nonetheless worth considering. You get all the basic features, including unlimited contacts, with the limits being placed on the number of (branded) emails you can send per day and per month. Its free plan also includes a set of basic statistics tools which allows you to gauge the effectiveness of your email campaign.
Should you decide on a paid plan, you can remove the Mailjet logo from your emails, but also preview your emails, segment your audience, engage in A/B testing, create dynamic content, and more.
SendPulse is a premium, pay as you go solution which comes with a variety of tools, including those for email marketing. The free plan is limited in terms of both subscribers and the number of emails per month, but comes with a visual email editor and some automation features. Even the cheapest paid plan, though, introduces A/B testing, multiple landing pages, and customer segmentation. SendPulse is a decent choice if you are looking for scalability both in terms of the number of your subscribers and your budget.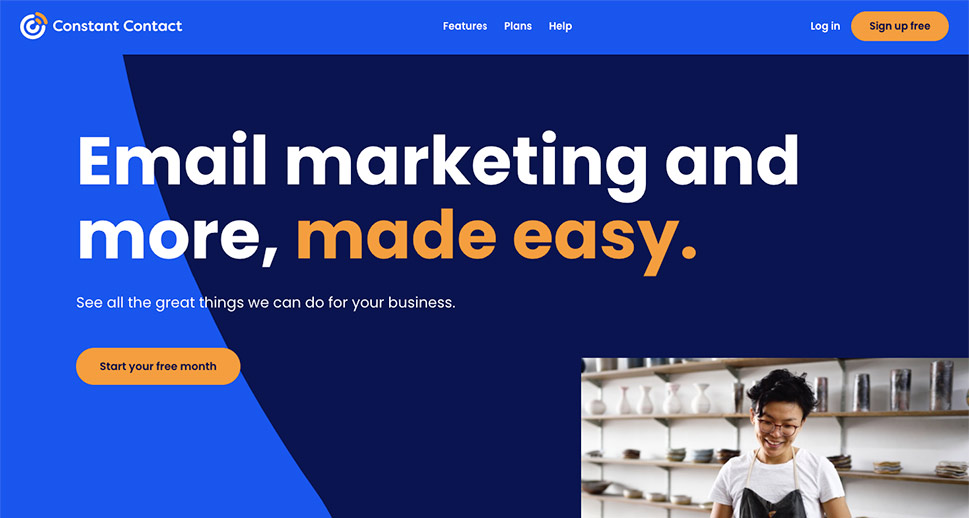 An industry leader and a premium solution, Constant Contact has been around for decades. The pricing is based on the number of contacts, but it always includes hundreds of ready-made templates, sign-up forms, Facebook ads, basic real-time reporting tools and social media integration.
Other features are available for advanced users, and they include Google ads integration, lookalike ad targeting, automated emailing, automatic subscriber segmentation, advanced conversion reporting and more.
AWeber is another premium solution for all your email marketing needs. It has a free plan with the basic functionalities, including automation, templates, and dynamic content support. It integrates with Canva for easy visual editing of email templates, allowing you to create professional looking designs within minutes. AWeber also comes with extensive automation features, segmentation functionalities, and subscriber tagging for easy targeting.
Clearly, there is no shortage of solutions for email marketing, and, if you are looking forMailchimp alternatives, you are in luck. But which one is the best for you? Well, that all depends on what you are looking for. Most of these solutions have a free plan or at least a free trial, so you can try them and find the best fit. These free plans are typically limited in terms of either the number of subscribers or the volume of email traffic available, so you even have a choice there.