How to Migrate from Blogger to WordPress (Without Loosing Search Engine Ranking)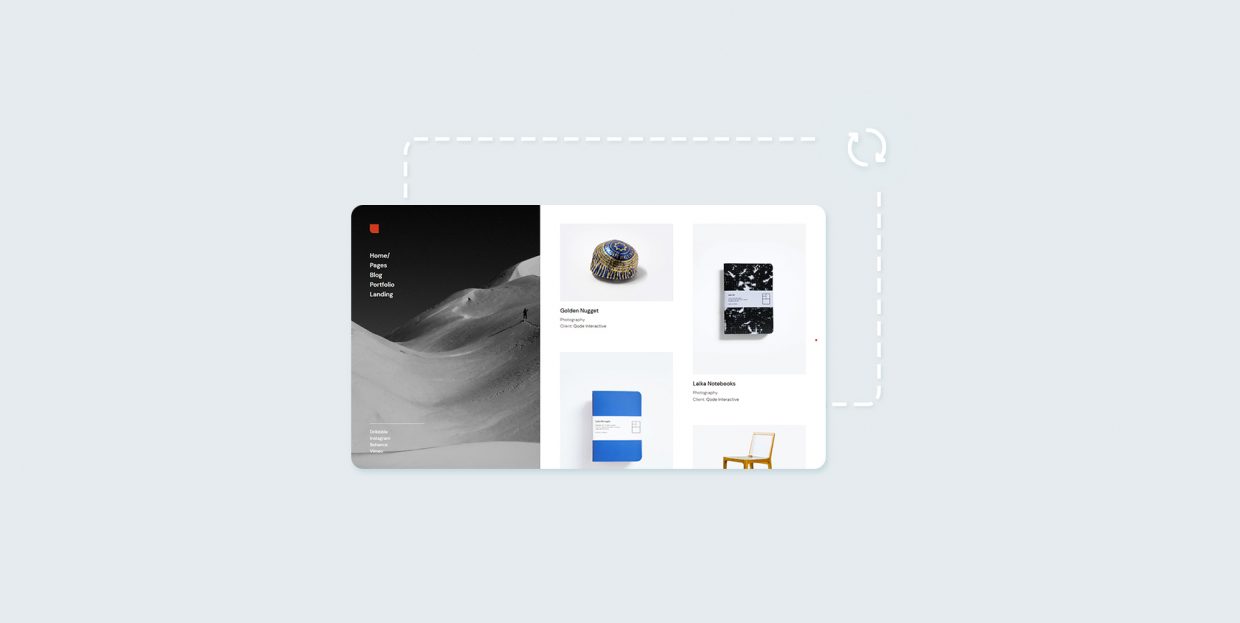 Starting a blog has long been one of the most accessible entry points to having and managing a website. It mostly had to do with the plethora of free blogging services that made creating and running a blog easy. Blogger was one of the earliest and most influential blogging platforms, often credited for fueling the early explosion of the popularity of blogs.
If you have a blog on Blogger, you're aware that the platform is still alive and kicking, even though much has changed in more than twenty years since its inception. Having a blog today offers you many more opportunities than it ever had, which might be part of the reason you're looking to transfer from Blogger to WordPress. That's what we'll talk about here.
In this article, you'll learn: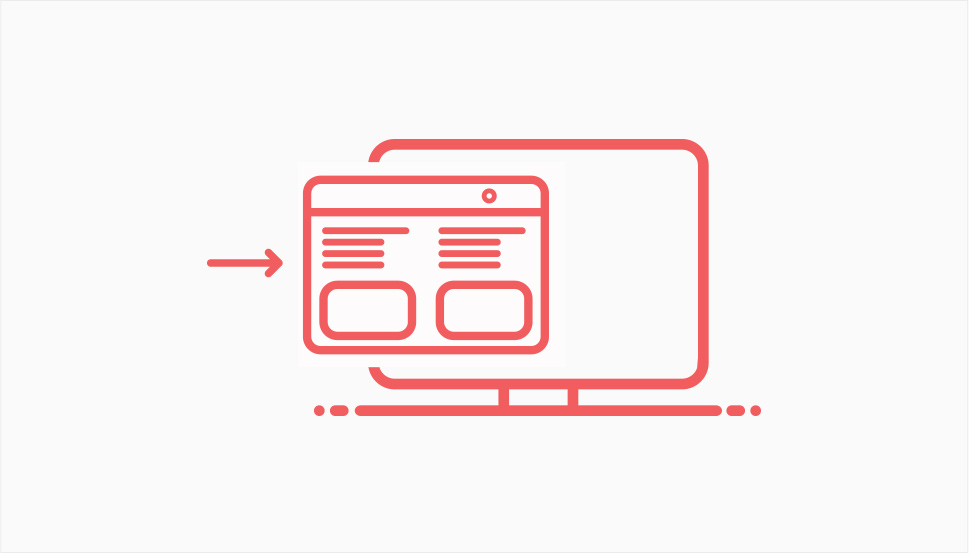 Blogger still has much to offer as a blogging platform. For one, it's still free – you can let the parent company Google take care of hosting. Blogger is a secure blogging platform – again, it's the platform that takes care of everything. With WordPress, security is up to you, so you better find a good security plugin. Overall, with Blogger you can start blogging much faster than with WordPress.
Unfortunately, you'll soon find that the speed comes with a price. For example, you'll be beholden to Blogger's Terms of Service. You won't have as many monetization options you can have with a WordPress blog. You'll also find that Blogger themes can't compare to WordPress themes.
That's without going into how important plugins are for creating a blog people will want to visit. No platform could beat WordPress when it comes to the number and variety of plugins.
So to sum it all up, WordPress lets you do more on your terms with your content. If you're serious about blogging, that should be reason enough to migrate despite the ongoing costs of running a WordPress blog. And if you're convinced, let's see how you can transfer your blog from Blogger to WordPress with as little damage to your search engine rankings as possible.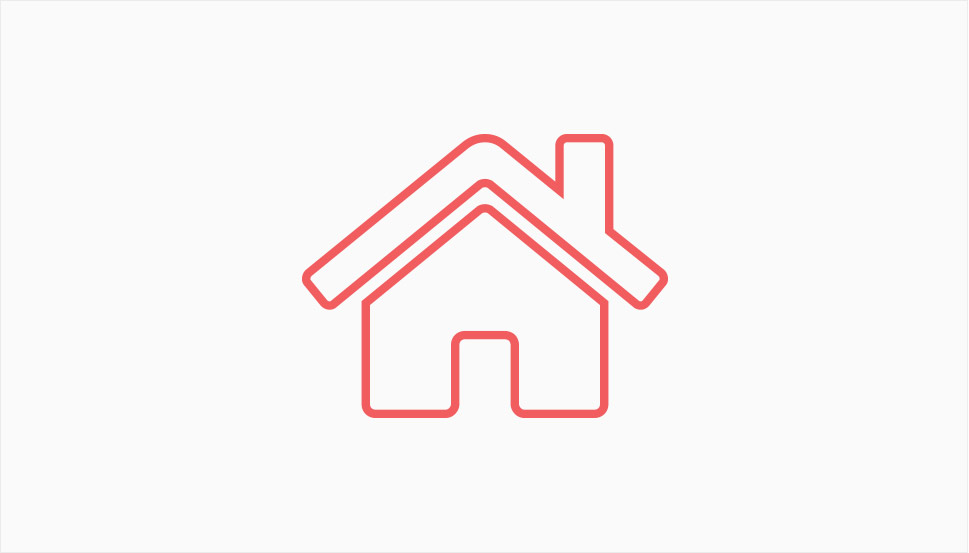 When you're migrating a website from any service to WordPress, you should first make sure that you have a WordPress website that's ready to host your posts. It's no different when migrating from Blogger to WordPress.
Even if you're not too experienced with creating websites, don't worry – it's not that hard to set up a WordPress blog. The major things you should pay attention to include:
Finding a good hosting provider – some things to look for when choosing a hosting provider include realistic downtime expectations, affordable pricing, and a solid reputation.
Acquiring a domain name – some hosting providers will offer it as a service, others will register it for free, and you can go to independent registrars.
Installing the website – your hosting provider might help you with this, or you can decide to install it manually, on your own.
Customizing your website – you can leave this step for later, but there's no reason not to look at WordPress blog themes and plugins that will make it easier to run the blog.
This should be enough to get you started. If you're new to WordPress, however, you might take your time and get to know the CMS, the page builders it has, and learn the ropes before you move on to migrating your blog. At the very least, you should understand what plugins are and how to install them.
The most labor-intensive way to transfer your content from Blogger to WordPress is to manually copy and paste it. If you have a small website and you're not too keen on keeping the comments, this could be a good option for you. In that case, all you need to do is navigate to your Blogger posts, copy the contents, create a corresponding WordPress blog post, and paste the contents.
If you want to automate the process at least a little, you'll have to first make a copy of your content on Blogger. A great thing about the platform is that it allows you to do this easily – simply navigate to Settings from your Blogger dashboard, scroll down to Manage Blog, and click on Back up content.
The backup will come in the form of a .xml file, which is great because that's just the kind of file WordPress' Blogger importer likes. But that brings us to a problem.
Even though plugins are great because they let us do so many things with WordPress, if they're left too long without updating, they could become a problem for your website. WordPress' Blogger Importer, even though it has over a hundred thousand active installations, hasn't been updated and tested for a long while, and it has a three-star rating, making it an unreliable plugin to use.
You should always be careful when using out-of-date plugins. If you decide to use Blogger Importer, navigate to Tools > Import from your WordPress dashboard and install the importer.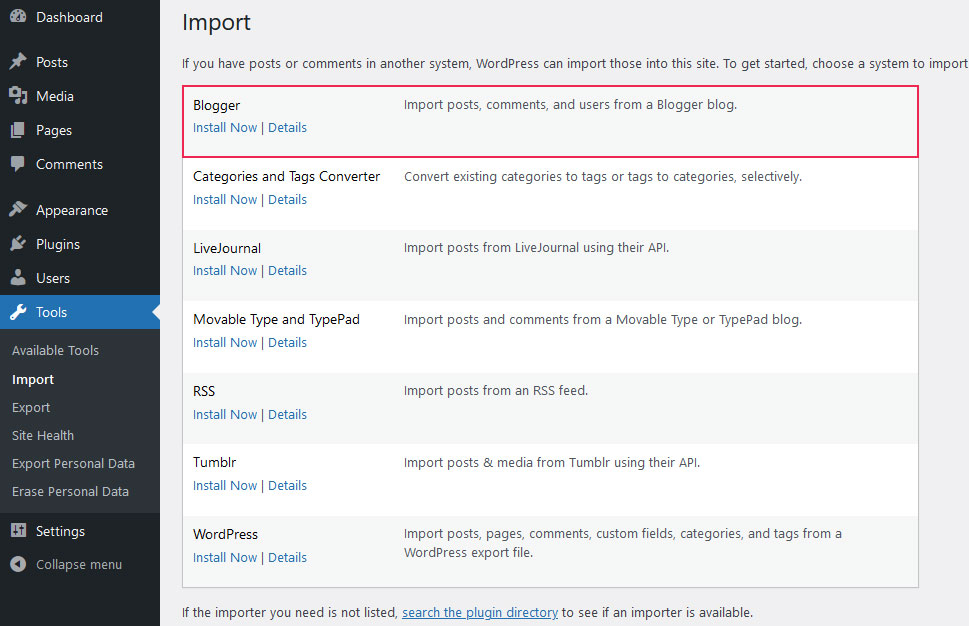 After running it, the plugin will let you choose the .xml backup file you want to use for importing the blog post. Keep in mind that the plugin won't import pages, but it will import images.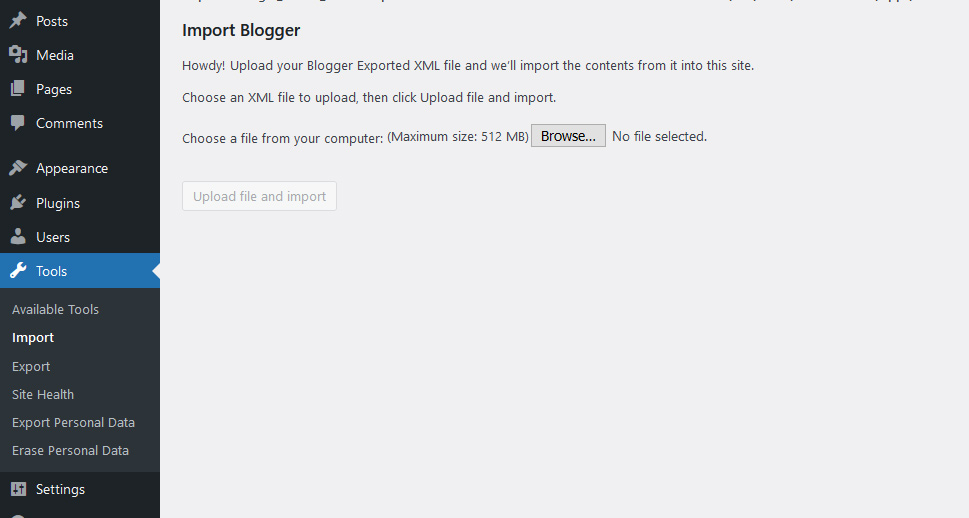 After choosing the file and starting the import, you'll also get an option to choose the author of the blog posts when they appear on your new blog.
With that, you'll be done with the content import, hopefully.
If you're not willing to take any risks and want a plugin that's maintained – and are willing to pay for it – you should go ahead and download Blogger Importer Extended. The plugin is free to use for up to twenty posts or pages, as it imports pages too, and it will also let you set up 301 redirects right then and there.
Setting Up a Proper Permalink Structure
You want the structure of the permalink in your new blog to resemble the structure of permalinks in your old blog as much as possible. Blogger has a /year/month/postname.html structure. Head over to Settings > Permalinks in WordPress and choose the Month and Name option.
You'll notice that it closely resembles the structure of Blogger's permalinks. For an even better match, remove the final slash in the Custom Structure option, and replace it with .html.
If you've used Blogger Importer Extended, you might have already set up redirects. If you haven't, now's the perfect time to do it. You can use a handy plugin called Blogger to WordPress.
Go to Plugins > Add New from your WordPress dashboard to search for, install, and activate the plugin. Next, navigate to Tools > Blogger to WordPress Redirection, where the plugin will ask you to start the configuration. It will give you a list of blogs you've imported posts from, and after pressing the "Generate Code" button it will create a piece of code you will have to insert in your Blogger template.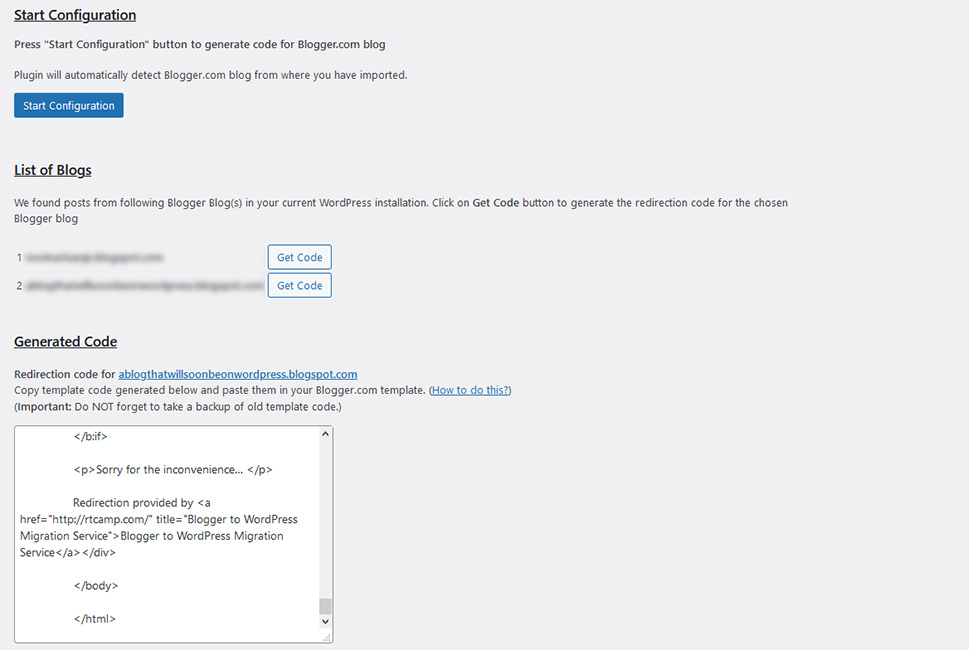 On your Blogger blog, you will have to switch your theme to the Classic theme as it will allow you to edit its HTML. Make sure to backup your current theme first, then simply paste the code from the plugin into your Blogger's theme HTML and save the changes. Head back to your WordPress website and press the blue "Verify Configuration" button. You will get a test case to check whether everything's gone well.
For all its charm and nostalgic feel, Blogger can't compete with the scope of possibilities you get when you create your blog using a powerful CMS like WordPress. But the fact that WordPress might be better suited for you than Blogger doesn't mean you should throw away all your hard work on creating the content for your Blogger blog. With a couple of smart choices, transferring your blog from Blogger to WordPress can ensure your content gets a new home and you don't have to start a blog again from scratch.