9 Most Common WordPress Mistakes and How to Avoid Them
If you're a WordPress beginner and you intend to build a website on this popular CMS platform for the first time, you're almost expected to run into some difficulties along the way. Still, if you manage to avoid some of the common WordPress mistakes, you can save yourself much-valued time and money, and establish a proper online presence much faster than you may have originally anticipated.
To help you reach these goals, we've decided to share a list of some of the most common WordPress errors you can encounter while building a WordPress site, along with the suggestions on how to avoid them:
Setting up a website means a lot of hard work and patience. This goes for any sort of website, including one that runs on the WordPress platform. After you decide on your domain name and pick yourself the right hosting option, your next step should be choosing the design that fits you or your business the most.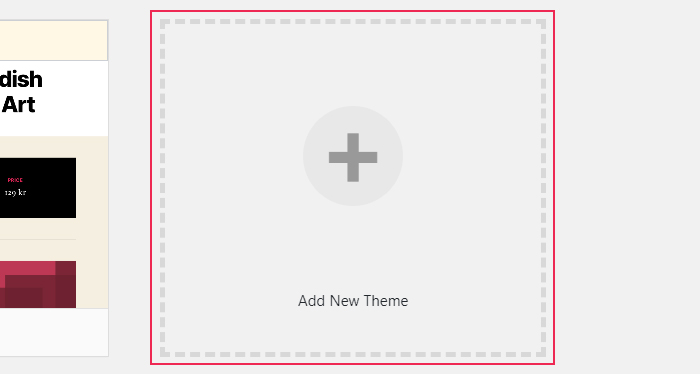 With so many WordPress themes available on the web, it's fairly common for users to try out several different themes before they finally find the one that fits them the most. Here are some of the things you should consider when searching for a WordPress theme that will be able to meet all your requirements:
Determine whether you need a free or premium option. If you're on a tight budget, there are many solid free themes you can find in the WordPress.org theme repository. But, if you're serious about expanding your brand and prefer to have a wider choice of options, we do recommend that you pick one of the many available premium WordPress themes. A premium theme typically comes with more features compared to a free one, which leaves you with plenty of room for expansion and can help you distinguish yourself from the competition more easily.
Go for an easily customizable theme. This is one of the most important traits you should look for in a theme. A customizable theme will allow you to add and make your own changes without much difficulties, such as colors, fonts, animations, your company's logo, and so on.
Pick a responsive theme. These days, no matter what type of website you plan to make, you have to ensure that it looks good on every device, including mobile phones. Luckily, many themes are made to be responsive out of the box these days.
Make sure that the theme you're considering has frequent update releases. The WordPress platform is being updated on the regular, which is why a WordPress theme you're eyeing should also offer frequent updates on its own. In this way, you ensure that you're installing a theme that is compatible with the WordPress core itself.
As we mentioned above, WordPress gets regular updates, which means that the platform is constantly being improved in one way or another. New security enhancements and performance upgrades are being added into new WordPress versions, with an occasional new feature or two thrown into the mix, as well. Updating your WordPress site is extremely important because not only does it protect you from hacking attacks and other intrusions, it also ensures that your website works fast and is compatible with the latest edition of WordPress themes and plugins.
And speaking of the latter, most plugins and themes also release updates such as bug and security fixes, as well as other cool new features. So, to ensure that everything is running smoothly and that you don't experience any compatibility issues with the WordPress version you're using, you should perform regular updates of your plugins and themes as well.
Without properly optimizing your site for search engines, it's safe to say that your website will be practically non-existent. It may sound harsh, but it is a simple truth. If search engines can't find your website, your future customers won't be able to find it either, which is why implementing some SEO basics to your WordPress site is absolutely essential if you want your online business to succeed.
Fortunately, there are many tried and true SEO techniques you can use to improve your website's search engine rankings, along with different free SEO tools that are ideal for novices and pros alike.
Faster sites are the key factor for the overall positive user experience as well. Simply put, users dislike slow-loading sites. Therefore, if you take care of your site speed, you can stop your visitors from fleeing your website and may prevent them from going to your competition instead. Some of the ways in which you can optimize your website speed include installing one of the many available WordPress caching plugins and also making sure to optimize your images for the web. The latter will reduce the image size before you upload them, taking the unnecessary load off your site and improving its speed as a result.
To make the most out of your business and ensure that you score more sales and conversions, you need to have a better understanding of your website visitors. This includes knowing who they are, where they're coming from, their preferences, how they behave when on your website, their overall online habits, and so on. If you get started with Google Analytics, you will be able to learn all key insights that will help you get more familiar with your demographic and, eventually, grow and expand your business in the right way.
We recommend adding this revolutionary web analytics tool to your WordPress site using one of the available Google Analytics plugins, such as MonsterInsights or Analytify.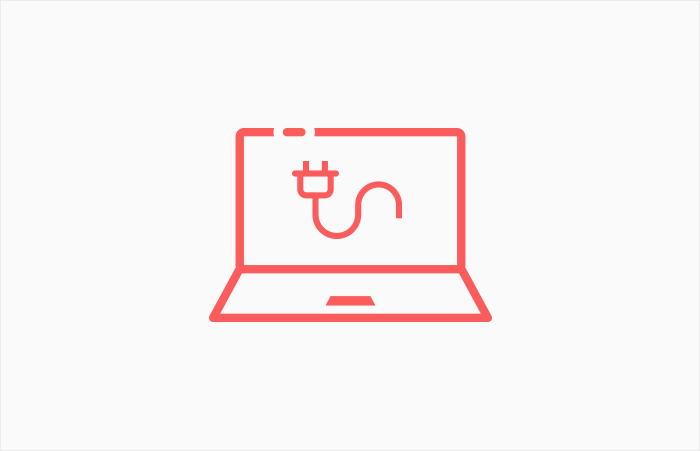 While it is true that plugins can add many brilliant functionalities to your site, that doesn't mean that you should go overboard and install too many either. There are some rotten apples in every barrel, and this rule applies to certain plugins, as well. A bad plugin can affect the entire performance of your website, lower its speed, and even jeopardize its security, in worst cases.
If you ask us, you should aim for quality over quantity. Make sure that the plugins you choose come from the official WordPress.org plugin repository or other reputable online sources. Also, always check the customer reviews and see what other WordPress enthusiasts have to say about the plugin before you finally decide to use it yourself.
We already established that regular WordPress updates are generally important for your website. That being said, performing said updates while your site is running live can cause some unexpected issues. For example, your potential customers may stumble upon your website while it's still incomplete, which will make you look disorganized, inconsistent, or worse yet, unprofessional. Not to mention that inserting a wrong line of code can break down your entire website – and that is obviously something you want to avoid.
By enabling the WordPress maintenance mode, you can do whatever you want to your website in a safe environment and away from the prying eyes of your visitors. In this way, you can also notify them of what's going on and leave a message ensuring them that the website will be up again in no time.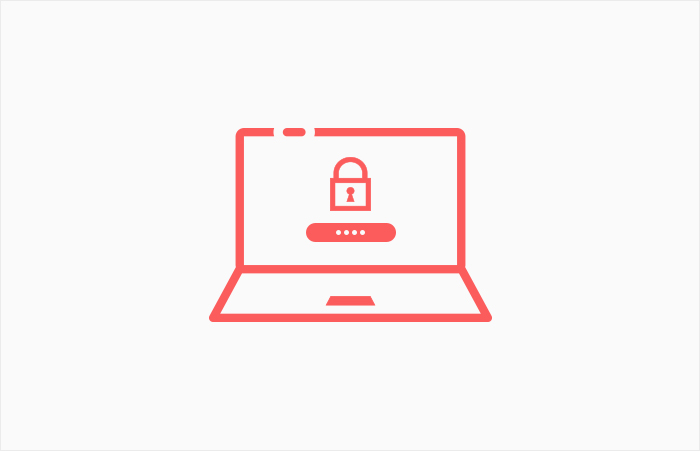 It's no secret that the popularity of the WordPress CMS makes it a frequent target of security attacks, including hacking, malware, and other unwanted intrusions. During hacking attempts, hackers will typically make continuous attempts at guessing the admin password until they find the username-password combination that is successful.
You should avoid using short and weak passwords in general. Make sure that your password is long and, ideally, that it consists of a letter, number, and symbol combination. Also, refrain from using any common admin username, like "admin" or "administrator".
No matter what type of WordPress theme you're using, there will likely come a time when you'll want to customize some bits of your website to better adjust it to your preferences. However, as soon as there's a theme update available (and we've already established you should take care of those regularly), it can override all the modifications you've previously made. We suggest that you use a child theme in these cases.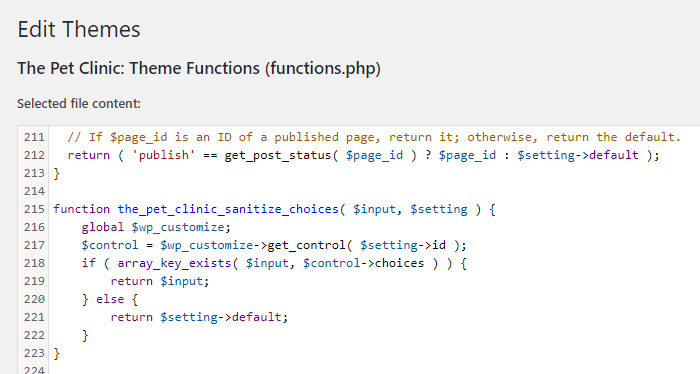 A WordPress child theme inherits the look and functions of a parent theme. What's awesome about it is that it can be used to add new features and style changes to the parent theme. As soon as you add new changes to a child theme, these changes will apply to a parent theme as well. This means that you can upgrade your parent theme in any way you like while updating it at the same time without being fearful of experiencing any customization losses.
As a WordPress beginner, it is quite normal to make mistakes. And there's a myriad of different errors you can run into while you're attempting to build and customize your WordPress website. So, to help you go through the creation process of your website more smoothly, we've made sure to single out some of the most common WordPress errors and also offer you some useful ways in which you can avoid them.
Dodging these mistakes will not only protect you from financial losses, but it will also allow you to expand your online presence in a proper way and grow your business quickly and effectively. You'll also be able to gain some learning experience along the way, which is always a plus when it comes to building a website.