7 Best YouTube Alternatives for WordPress Bloggers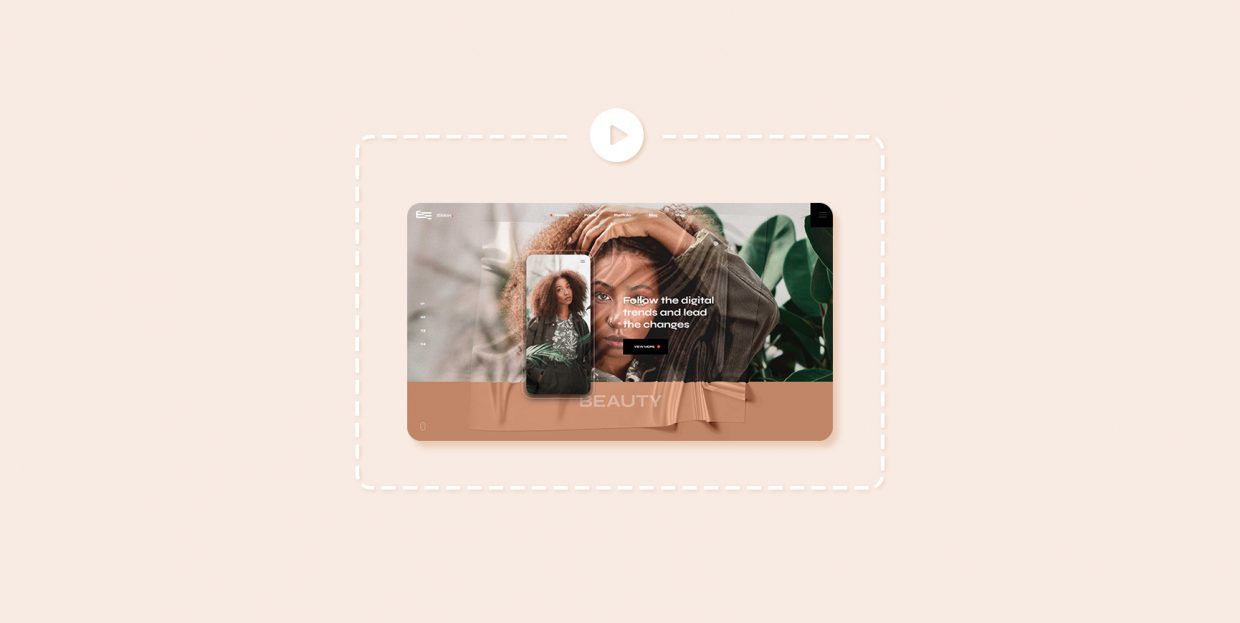 With over 2 billion monthly viewers, YouTube is without a doubt the most superior video platform on the web. Tons of content creators, influencers, and marketers across the globe tune in to YouTube on a daily basis to share their video content with the masses, making it the number one video marketing platform of choice for many. And given the constant rise in views and its overall relevance, it's highly unlikely that YouTube will be replaced by another similar platform any time soon.
That being said, not everyone can gain a huge YouTube following right away. Depending on the type of website you're running as well as the amount of competition in your field, establishing a channel identity and attracting YouTube viewers can be quite challenging in itself. And even if you succeed, YouTube's algorithm changes, and even the possibility of sudden demonetization may cause some unforeseen damage to your channel. That's why you should consider looking into one of the available YouTube alternatives to at least have it as a "backup" platform where you will be able to promote your video marketing content. Also, different services can cater to different audiences and thus can be more suitable for specific types of video content (for example, TikTok is predominantly used by younger audiences). So, if you're looking to expand your reach in a specific niche, it makes perfect sense to also have a platform that is more suitable for it.
Luckily, there are some great YouTube alternatives you might want to check out if you're a WordPress website owner planning to expand their reach. And this time around, we're going to share some of the best options available. We also plan to list the top options both in the free and paid category, so make sure to read on: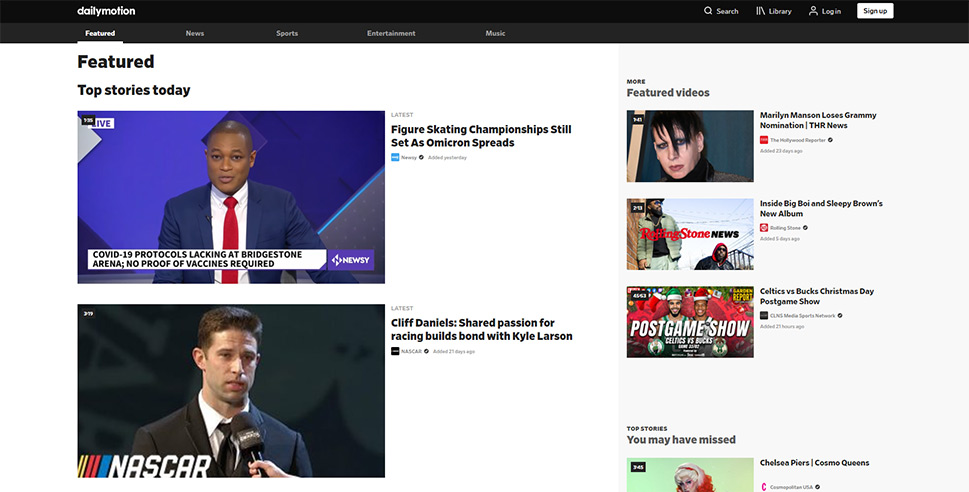 According to the platform itself, Dailymotion has around 300 million monthly visitors, which makes it one of YouTube's closest competitors. The platform allows unlimited free video uploads, 4k and HD video support, and gives the ability to uploaders to make money thanks to ads. And while the audience is significantly smaller than that of a giant that is YouTube, this can actually work in your favor as there's generally less competition as well. This increases your chances of getting noticed more easily and ending up on the trending pages for a much smaller number of views than you'd have to hit if you were on YouTube. Last but not least, Dailymotion has a good embedded player, which makes it quite practical if you plan to embed your videos to accompany your website pages or articles.
Another popular YouTube alternative, Vimeo is a platform with a community of over 230 million users – and this includes everyone from creatives and entrepreneurs to massive corporations. This platform will allow you to create, manage, and share high-quality (4k) videos and also comes with livestreaming support. Generally speaking, Vimeo does have a pretty active user base that follows a broad range of topics. It has anything from animation and branded content to music, documentaries, and human rights-oriented videos. In addition, Vimeo also has a video analytics tool available, allowing you to track your audience and understand viewer behavior.
You can opt for the Basic membership which will allow you to use the platform for free, though this does come with certain limitations – you will get access to 500MB of upload space per week and up to 5GB of total account storage. To get more, you will have to pick from one of their available pricing plans, the cheapest of which starts at $7 a month.
TikTok is a short-form video-sharing platform that has grown rapidly in a short amount of time. It currently boasts over 1 billion global active users and, being one of the fastest-growing social media apps to date, it has a great potential to help you quickly attract the attention of the right audience and help them connect with your brand. You will be able to share short-form, 15-second videos on any topic of your choice and also do livestreams. This app is also great for posting localized content as it allows users to discover localized hashtags currently trending in their country. Moreover, TikTok offers a rather simplified video creation experience – all you have to do is record a video and you will be able to upload it to your channel right away. Plus, the process of embedding TikTok videos in WordPress is quite simple as well.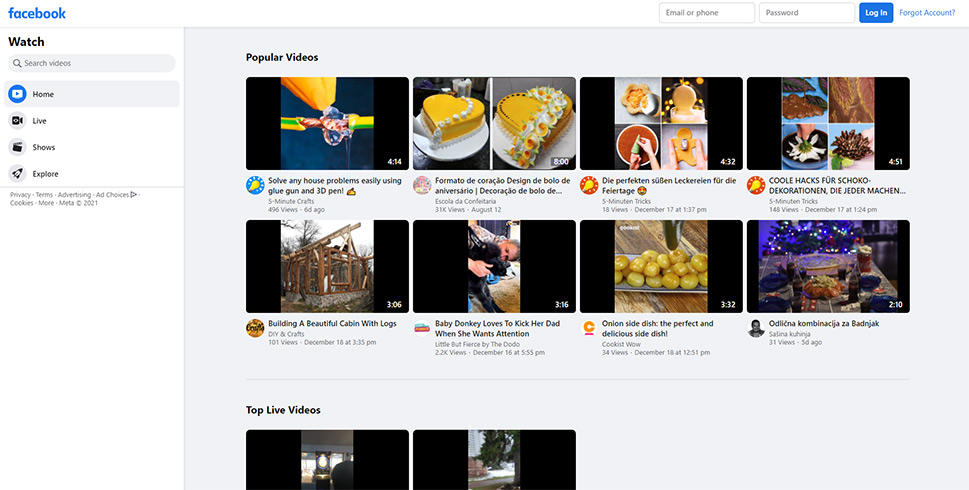 As its name suggests, Facebook Watch is a platform created by Facebook. Given that Facebook itself boasts over 2 billion active users, this platform may have an even bigger potential reach than YouTube. It also comes with the ability to browse through trending videos that are calculated according to your watch history and overall topics of interest. If you're only starting out and planning to expose your brand to a broader audience, then Facebook Watch may be a perfect choice for you.
You will also be able to use livestreaming, make a profit using ads, and upload videos of up to 10GB in size and 4 hours in length. However, the maximum supported resolution as of now is 1080p.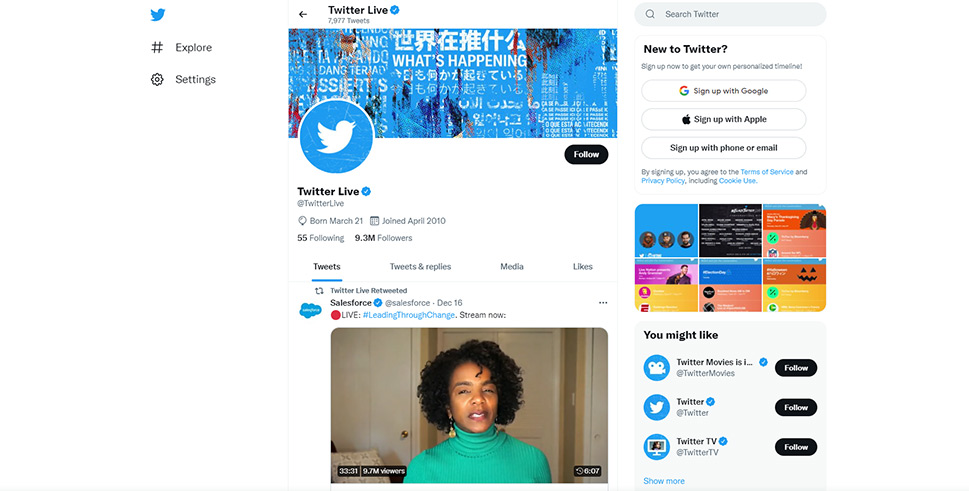 Here is yet another popular social network that has decided to explore the potential of videos. Twitter Live first appeared in 2018, allowing users to share and watch videos on Twitter. It also contains a livestreaming feature.
As far as video uploads go, we should note that the maximum video length does not go over 140 seconds, so this platform may be suitable for you if you're a content creator who prefers to upload short-form videos and likes to quickly make their point across.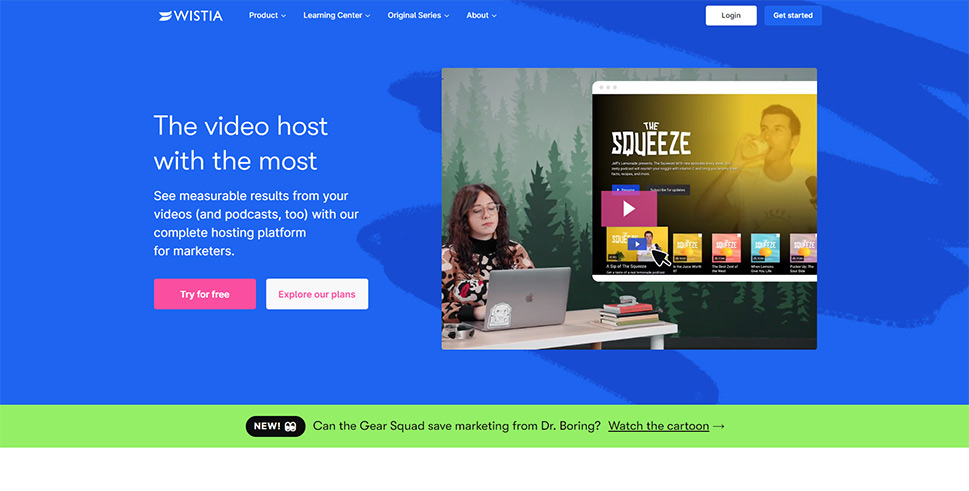 Wistia is a premium video hosting platform ideal for blog owners who want to get the most out of their video marketing efforts. It will allow you to upload and customize your video content, and easily integrate and send engagement data to your WordPress CRM and analytics tools. Aside from regular videos, you will also be able to create podcasts. You will also get access to a fully customizable player and get the ability to easily embed videos on your site. Namely, the platform's scripts are lightweight and will allow you to load your videos quickly and effortlessly.
You can either get started for free (with 3 videos and 200 GB of bandwidth per month) or opt for one of their available pricing plans (starting at $99 per month).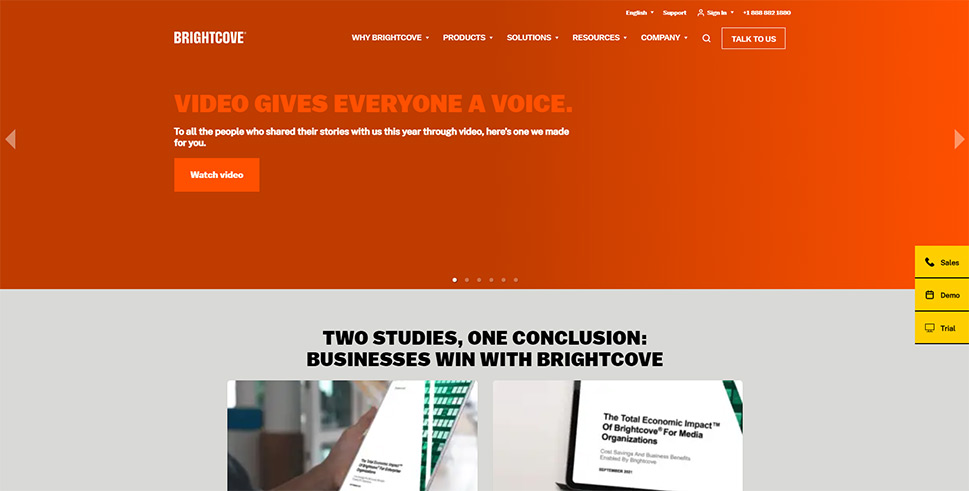 Brightcove is another premium video platform that aims to create a flawless and uniquely tailored experience for each user. It works well with publishers, retailers, eCommerce businesses, and marketers alike. Moreover, the platform also offers features such as UltraHD support with up to 8K video resolution, access to real-time video analytics, easy integrations with many marketing tools, web platforms, social media channels, and plenty more.
While YouTube's power and reach are indisputable, there are still some great YouTube alternatives that you can try out – and we did our best to provide you with some of the top video platform choices available. Therefore, no matter if your goal is to promote your content or if you simply want to create a sense of community around your brand, there's bound to be a YouTube alternative on our list that works for you.
If you're looking for an effective free option, we suggest that you look into alternatives like Facebook Watch or Vimeo as both platforms have a large following and have the potential to reach a wider audience. For short-form video platform solutions, you should look no further than platforms like TikTok or Twitter Live. Finally, if you're looking for platforms that will offer more advanced features and allow you to take your video marketing efforts to a more professional level, then a premium solution like Brightcove will be right up your alley.