6 Tips for High-Converting Video Marketing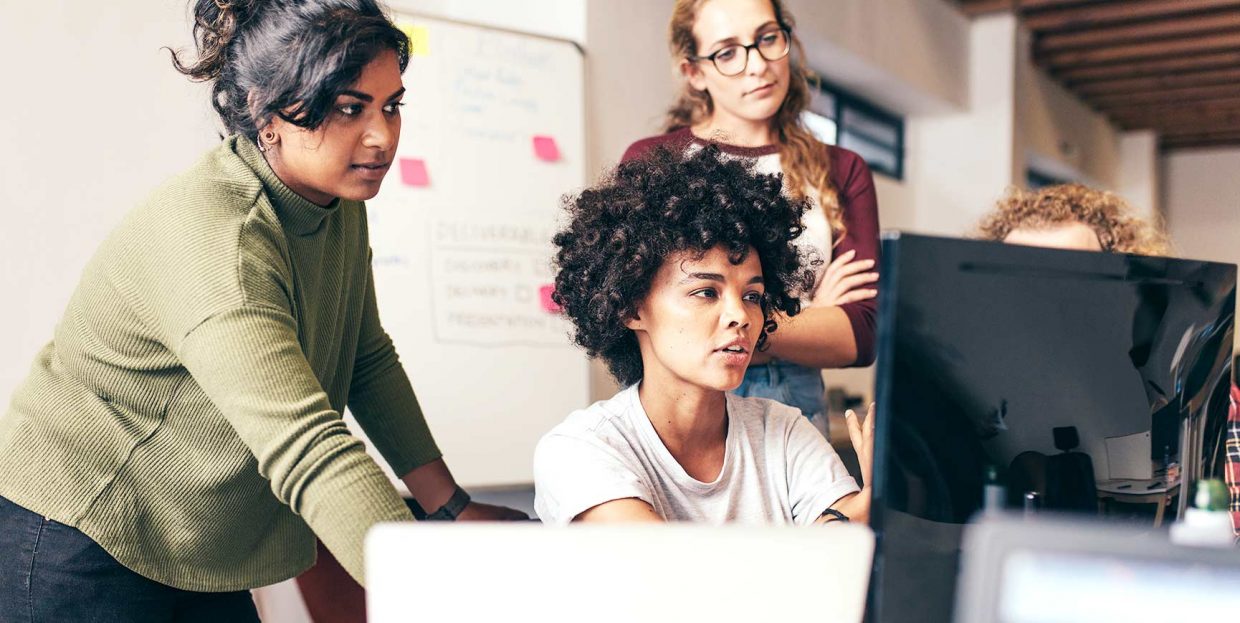 In today's age of content-focused marketing, video has become more important than ever. A quality video has the power to inform, entertain, inspire, and help people identify with a brand better than any other type of content. It allows you to tell a story in the most creative and visually compelling manner, which is why it falls among the most effective digital marketing assets available. According to some video marketing statistics, over 80% of businesses prefer to use video as their marketing tool, while a whopping 78% of people watch online videos on a weekly basis.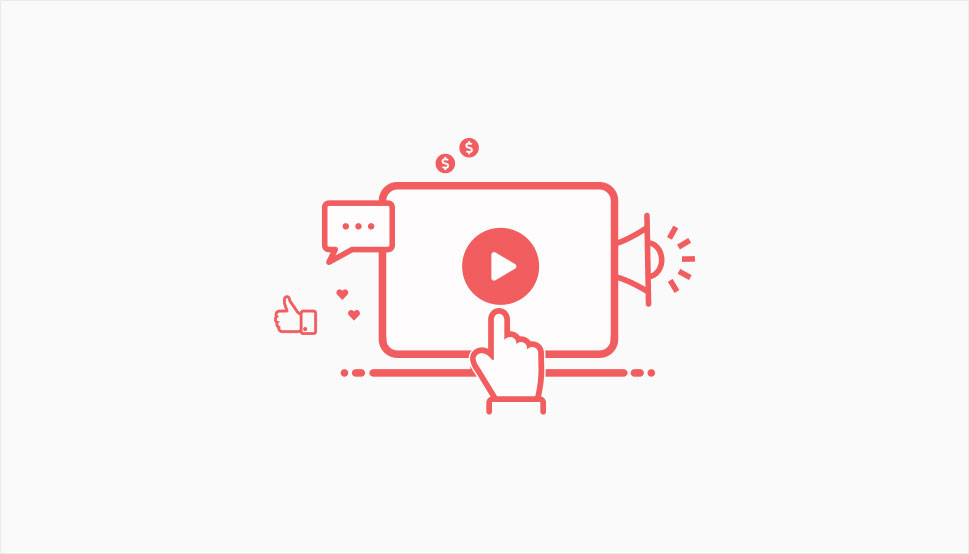 After taking all these into account, you are probably wondering – what strategies can you employ to create engaging and converting videos that will take your marketing results to a whole new level? We are going to present some of the most effective video marketing tips that will help you not only capture the attention of your intended audience but also encourage them to interact with your brand and turn them into converting customers. But before we begin, we are going to briefly explain what video marketing entails and share some of the most used types of marketing videos out there.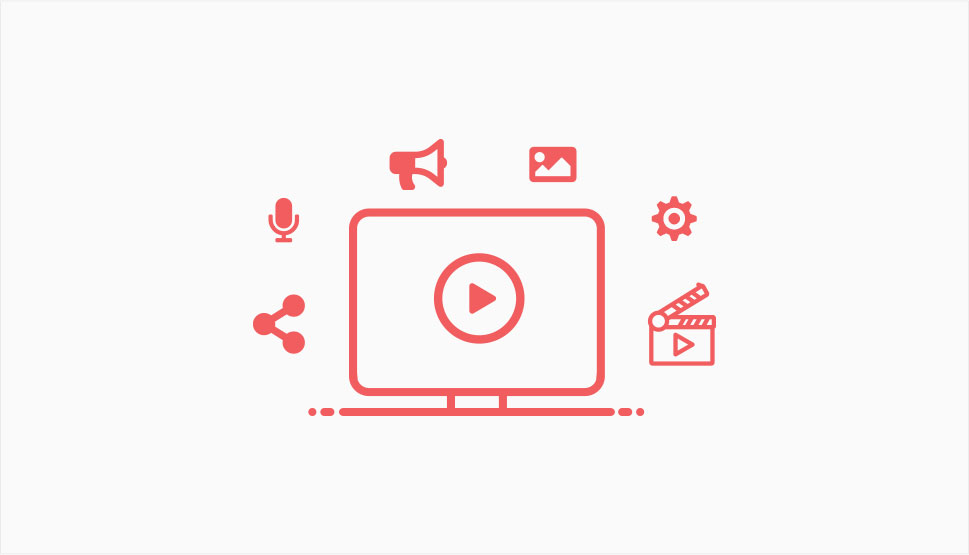 Simply put, video marketing is the use of video content to promote products or services, raise awareness about a brand, generate engagement, and ultimately, increase sales. Now, what type of video content you will create depends entirely on your specific goals, your brand values, and the general audience you want to present these videos to. Therefore, it is important to determine these three factors before you start making videos.
As for the most suitable platform to upload and share your videos with the world, your choices are pretty much limitless. Still, YouTube remains the most popular video sharing platform and the number one choice of many marketers, along with Vimeo. Also, networks like Instagram, Snapchat, Facebook, and Twitter are an excellent choice, too.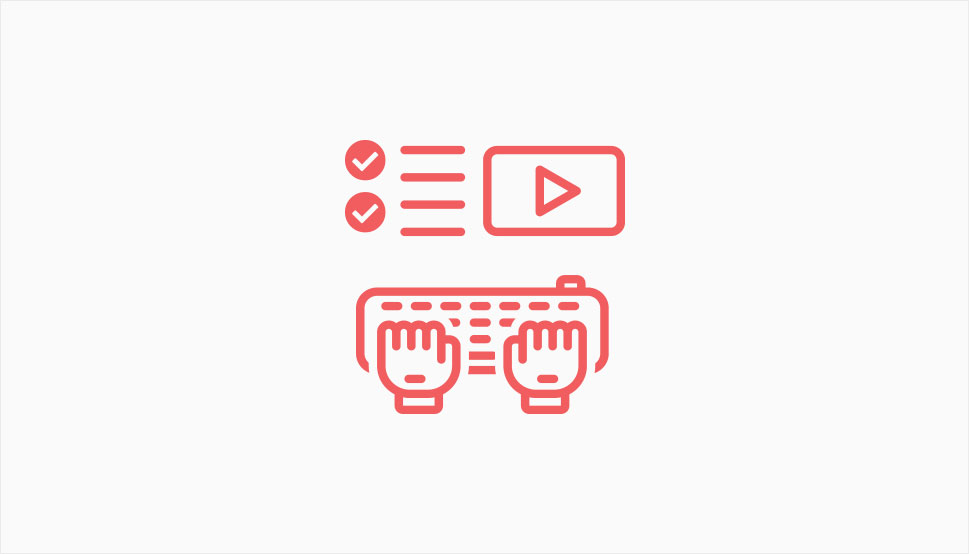 There are several different types of videos you can use to fulfill your specific marketing goals. And this time around, we are going to list some of them:
Product/Service Videos – these types of videos are great if you have a product to sell and want to share with potential customers how it actually works. This is also an excellent opportunity to do a detailed product review and talk about multiple characteristics of each product. Explaining the benefits can help users determine whether the products in question are actually useful for them or not, which means that these types of videos have a huge sales-boosting potential.
Educational (How-To) Videos – the starting point of how-to videos can often be quite similar to product videos, but they go a step further than that. Namely, these types of videos provide value to viewers by allowing them to learn a practical, often niche-specific skill and, more importantly, to help them solve a problem. They can be used to teach viewers how to use a specific product (or service) in full detail or can even focus on an entire niche. For example, your educational video can explain how to use a specific plugin, or it can be about a broader type of topic, like "10 Strategies for Boosting Your SEO".
Testimonials – essentially, these types of videos are a great way to take your product promotion efforts to a whole new level. As their name suggests, these videos focus on an actual, real customer who has tried using your product and has its own, positive impressions about it.
Brand/Behind-the-Scenes Videos – these videos can be great when it comes to getting your audience to connect with your brand better. They usually focus on the actual people and their dynamic behind the curtain, thus "humanizing" your brand in a way and getting it closer to potential customers. These can be simple videos of employees sharing their working experiences, a look into one of the meeting sessions, or even an outing where coworkers engage in doing fun things together. As long as it allows the viewers to meet the face behind the brand and succeeds in putting your business in a positive light, your choices when it comes to making these types of videos are limitless.
Email Videos – a relatively new form of video marketing, email videos are quite literally defined by their name (videos that are being sent using email). As such, they have a goal to quickly capture the attention of prospects and usually contain a short introduction, a concrete proposition or offer, and a strong CTA.
Of course, there are many other types of video content you can make to successfully market your brand, like vlogs, interviews, webinars, and live streaming videos, among others. But this time around, we've decided to list only a few examples to give you a brief idea of your options.
Best Tips to Create Video Content That Converts
Now that we've established what video marketing is and talked about several different marketing video types, it's time to take a look at some useful video creation tips. Here are the best strategies that will allow you to create engaging brand-driven video content meant to increase conversions and boost your overall marketing strategy: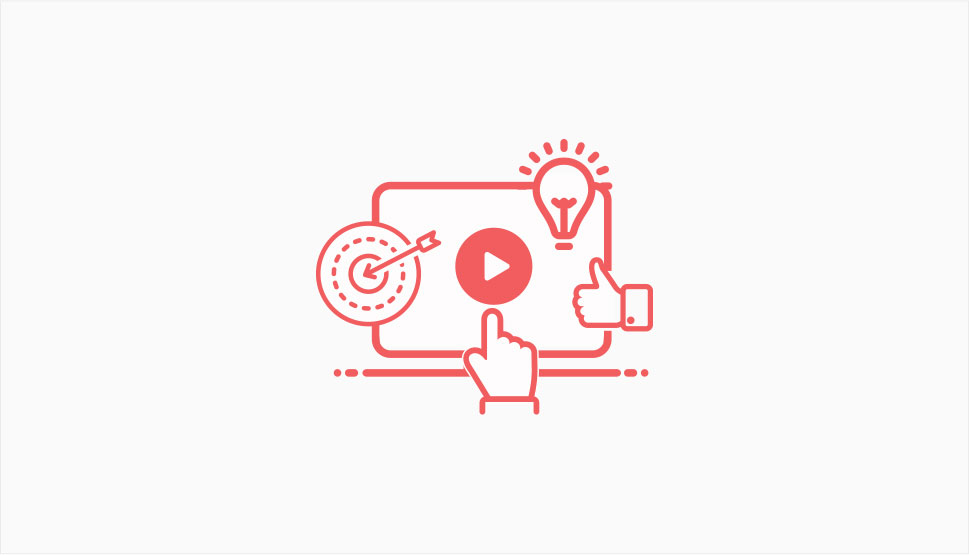 First and foremost, your video should be able to hold your viewer's attention while unequivocally presenting your brand, product, or service. Therefore, it's important to carefully plan out your video, from the very beginning to the end. The general aim is to be as concise and concrete as possible while offering something interesting (and valuable) to viewers at the same time.
For example, if you plan to be off-screen and want to use a voiceover to present your product, we highly suggest typing out a video script to make sure you include everything you want to share with your audience. This will also allow you to create a compelling story that will effectively follow the visuals presented on the screen. You can even try creating a storyboard to organize everything better and get a proper perspective from a head-start.
You can also hold the attention of your visitors by sticking to the rule of "showing" rather than "telling". In other words, you can introduce a key point of each sentence (or segment) by adding relevant imagery on the screen that will further emphasize your script.
Of course, sounding as natural as possible when stating your points is important as well. If you're off-camera, you should still try to read your script out loud in a conversational (informal) type of tone to sound genuine and authentic to users.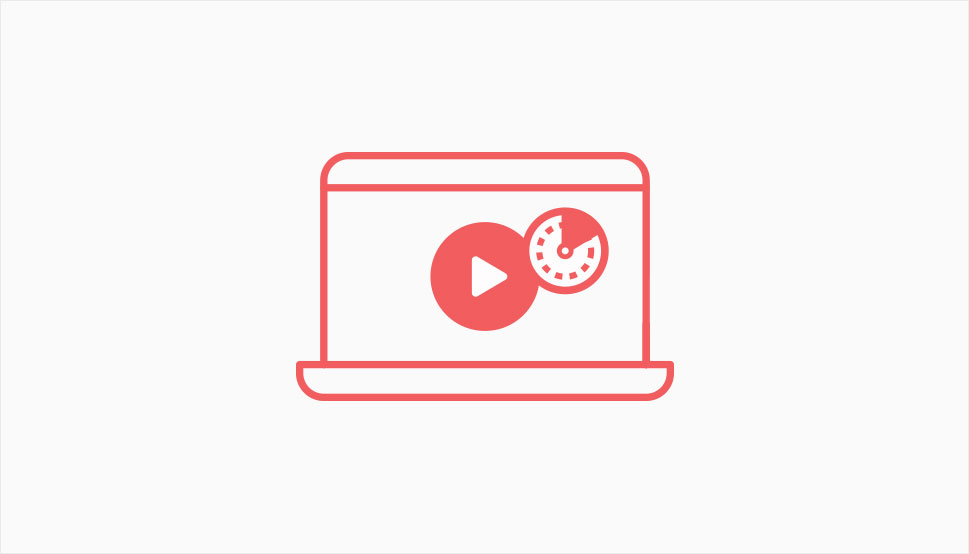 In cases of video content, "time is money" is not just a phrase. And while the optimal video length can largely depend on the type of video you're planning to make, you should still aim to keep things simple and introduce your key point within the first five to ten seconds. Make sure to entice the viewers to keep watching by giving them a clear reason why they should do so from the very beginning.
Another important thing – if possible, try not to cram too many details into one video and keep only the information that is necessary instead. This is especially true if you have a review type of video and your product or service contains too many features. In that case, stick to listing and explaining only the most important ones. Talking about each and every possible feature can easily overwhelm and distract your viewers, which can only be counterproductive for your business in the long run.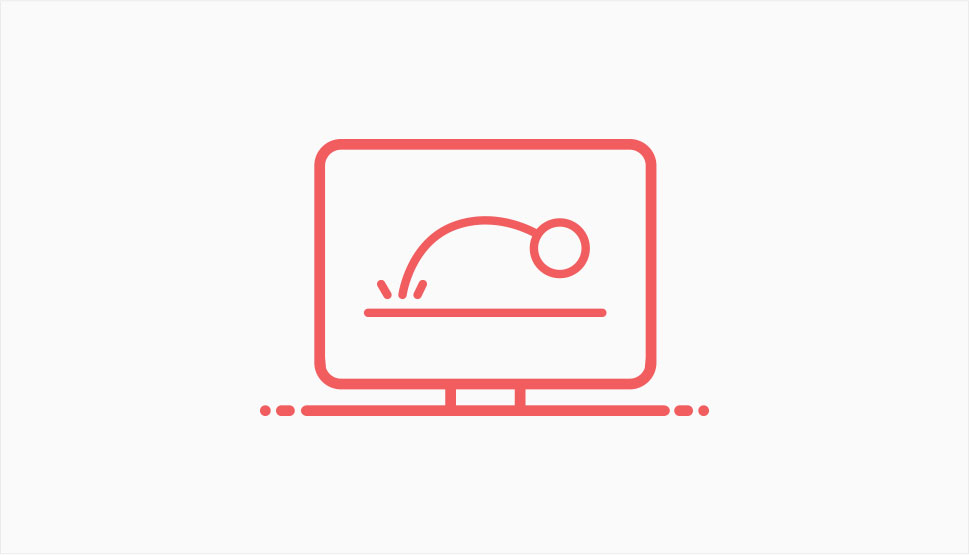 Using animations is a great way to add some creativity and that extra oomph to your video content. Animations can be fun, inspiring, and overall entertaining to watch. If done well, they can trigger emotions among your viewers and get them to resonate with your brand. As a result, they can even encourage them to start a conversation or check out more of what you have to offer, which can only improve your brand recognition and increase conversions. For example, if you're making an educational or promotional type of video, it would be a good idea to introduce some animations and illustrate the way a specific feature of your product or service works in just a few seconds.
Finally, no matter what type of animation you're trying to create, make it so that it represents your brand's unique set of colors. Also, your animations must align with the personality of your business, as well as its overall message and values.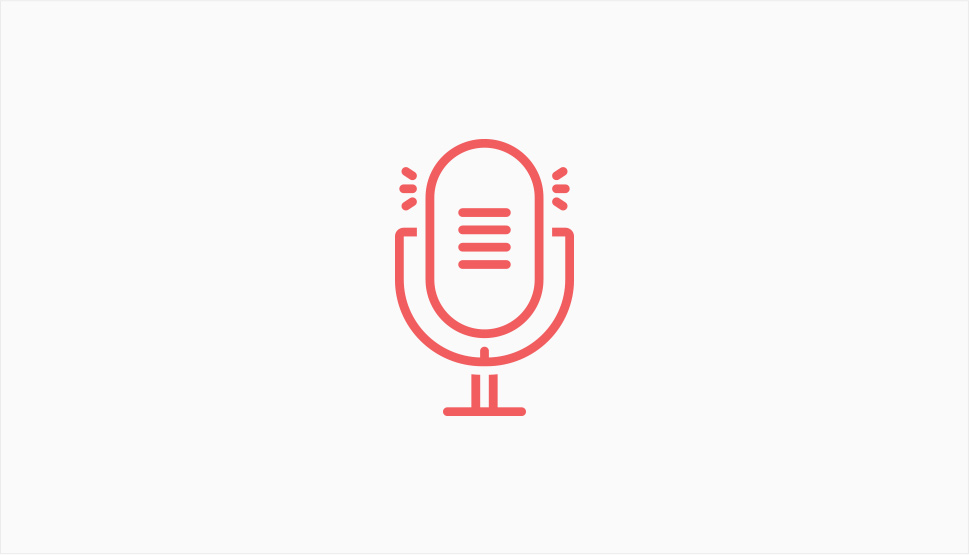 It goes without saying that the quality of your videos should be nothing short of perfect, and good audio quality is an essential part of that. Say that you have a high-quality production video and bad audio to go along with it – for example, users can hear random background noises, echoes, or worse yet, they have trouble hearing you properly. It's needless to say that this combination can easily throw away your viewers and give off a negative impression of your brand.
There are many different ways in which you can improve the sound quality of your videos. Naturally, the first step would be choosing the appropriate audio recording device – for example, if you're planning to record yourself (or someone else) on camera when making videos (to create a product review, a testimonial, a livestream, or anything else of the sort), we suggest using portable audio recording devices. In case you're planning to record a voice-over on your videos, a USB microphone would be your best bet. You should consider using an appropriate video editing software as well, like Adobe Premiere Pro, Final Cut Pro, or Lightworks (in case you want a free option). Also, if possible, record your videos in a quiet room, with no background noise.
Finally, if you don't have the conditions to record the voice-over for your videos yourself, you can always hire a professional to do it for you. And if you're on the budget, we suggest checking out one of the online places that offer audio recording services, like Fiverr, for example. With a bit of luck, you will be able to find freelancers willing to do a voiceover service that costs not more than 5 to 10 dollars per minute.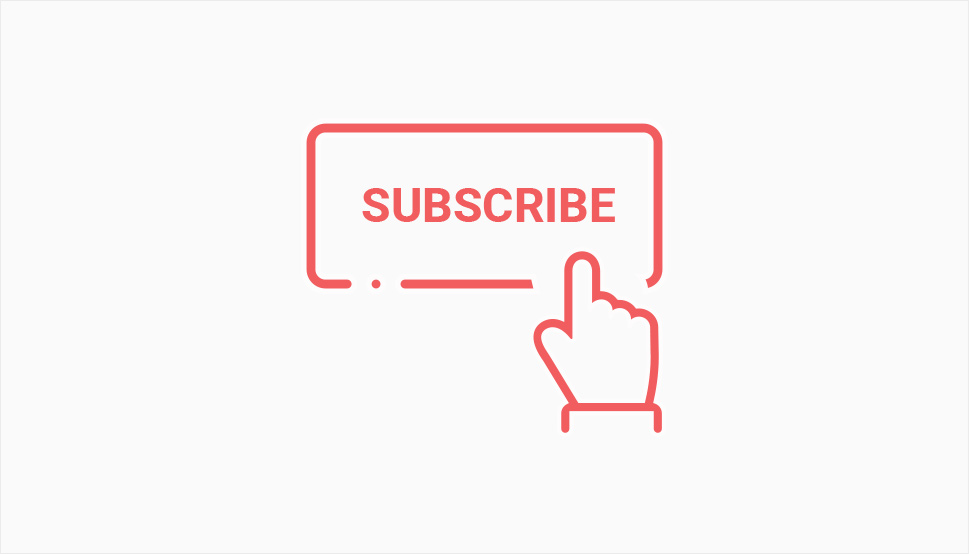 A call to action (or CTA) is an important tool used in many forms of marketing – and video marketing is no exception. You should think about the purpose of your video and ask yourself – what actions you want your video viewers to take next? Do you want them to download a demo, buy a product, share your content, or do you simply want to gain more views?
Some of the most common video CTAs include phrases like "make sure to like, share and subscribe", "visit our website", "sign up for our newsletter", etc. Figure out the phrase that best works for you and your overall goals and then tailor your CTA accordingly.
Once you've got that figured out, make sure to add prominent and actionable CTAs wherever you deem appropriate in your video. One piece of advice, though – while it's true that many videos feature CTAs at the very end, not everyone watches videos in their entirety. So, by all means, include your CTA there, but do not hesitate to be repetitive and introduce it a couple more times throughout your video as well (at the beginning, in the middle, etc.).
No matter if you choose to design and animate a character or opt for showing an actual person on the screen, adding a "face" to your videos is always a good thing. Not only does it have the potential to give extra personality to your content, but it can also help further humanize your brand and make it more memorable and relatable to your audience. For example, in cases of testimonial videos, showing the face of your customer is welcome, if not mandatory.
In case you plan to incorporate an animated character (or a so-called mascot) into your videos, we suggest using it in your video introduction, at the very end, as well as any time you want to add your CTA.
You can apply a similar strategy if you plan to feature a real person in your videos, although, depending on the subject, you (or any other person that will appear in the video) can show up on the screen wherever you deem appropriate. We suggest mixing things up in editing to introduce suitable brand or product-related visuals and then switch back to the person addressing the audience. This way, you will hold the attention of the viewers while appearing reliable and professional all at once.
Videos are one of the most effective marketing tools that have the potential to engage your audience and increase brand awareness like no other. And while there's a myriad of things to consider and take care of once you start to plan out your videos, we've tried to cover the most essential tips to help you get a good general idea of where to start. Do not hesitate to try out our suggestions and start using the benefits of video marketing to your advantage ASAP.