10 Inspiring Design Podcasts to Listen to While You Work
Over the last few years, podcasts have become a huge deal. They've taken on a growing role in the online landscape and created a shift in the way we consume our daily content. And while a lot of big companies have ventured into this popular medium, individuals continue to dominate it. And that's mainly because in podcasting, everything's allowed. Unfiltered discussions and fiesty arguments are just as common as scientific lectures, debates about the arts, and business tips.
When it comes to design podcasts, the situation is no different. Which is why, like every other area of podcasting, the design niche can sometimes be difficult to navigate. With so many creatives starting new podcasts every day, it may be hard to find the one that best suits your unique tastes. Sometimes you need something to shake up your workflow or inspire you, but sometimes all you want is some simple entertainment.
To help you filter through all the inevitable noise, we've compiled a list of the 10 most inspiring design podcasts to listen to while you work: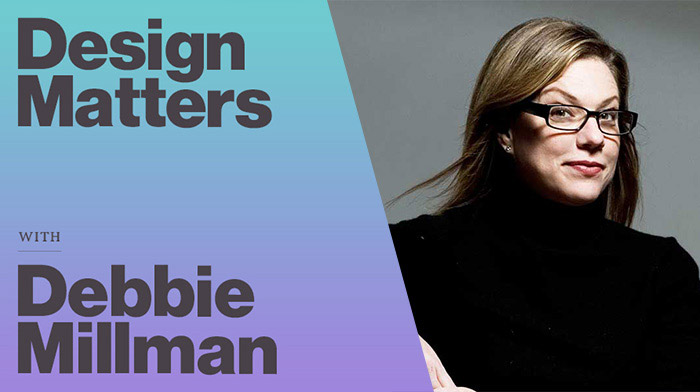 The first-ever design-oriented podcast to be distributed for free was Debbie Milliman's Design Matters. If you value a good, open conversation, with lots of questions asked, this is the right podcast for you.
The host is very thorough in her preparation for the show and she talks with a strong passion for the design industry. The conversations between her and her guests make you feel as if you're on an extended break, listening to your favorite colleagues talk insightfully about your favorite topic.
A plethora of creatives have made an appearance on Debbie's show. And no matter what episode you listen to, each conversation will make you feel more inspired than before.
One of Debbie's guests was Chip Kidd, a world-famous book cover designer, and that episode is definitely worth your while. They discussed what a TED talk looks like from the perspective of the presenter (he presented in 2012). As you listen to Kidd speak, you're almost certain to feel a connection with him. When the time comes to present ourselves and our work, we all go through an emotional rollercoaster. And he is no exception.
Debbie's conversation with Seth Godin is also very refreshing and interesting. In this episode, Seth talks about life in the current political moment, and what we could do to break out from the vicious circle of fear and make something that matters instead. This episode aired in 2017, but it's still quite relevant.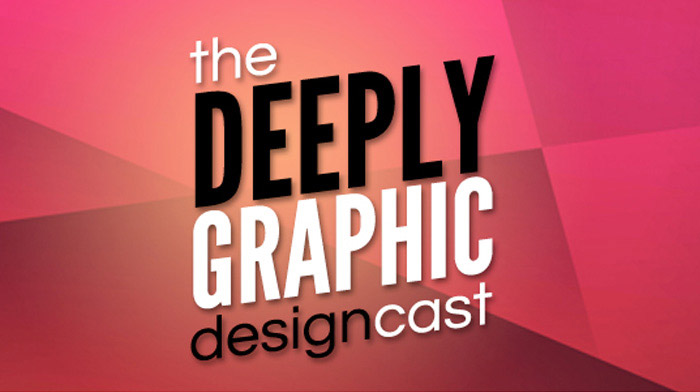 If you are searching for a blend of practical and creative tips, the TDGDC podcast is a must. They've recently reached a milestone of 200+ episodes, which just goes to show how strong and popular this podcast is.
The hosts are all successful designers with years of experience under their belts. This allows them to expertly cover a variety of topics, from the web to graphic design, and everything in between.
The first episode of 2020 is a real banger, and the topic is perfectly juicy for the start of the new year. It's called Forging your own path as a designer, make sure to check it out.
But all the episodes are really good, so you can just as well open one at random, since you won't regret giving any of them a listen.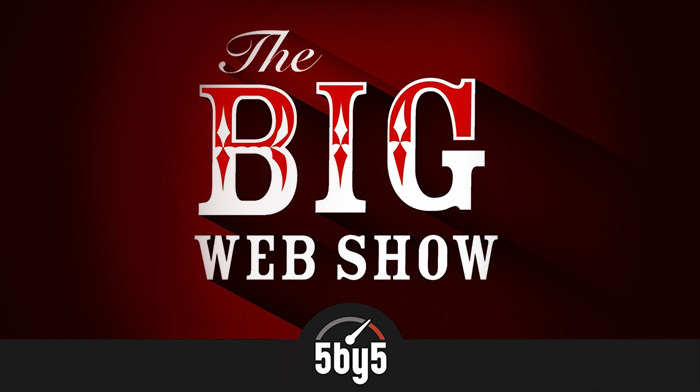 The motto of the Big Web Show is 'Everything web that matters'. In an attempt to close the gap between various industries, the host Jeffry Zeldman features topics and guests from the world of web publishing, art direction, content strategy, typography, etc.
Episodes last 60 minutes on average, and that's the perfect podcast duration for your daily commute or a slow day at work.
One of the episodes that demonstrates how versatile the topics on the show can be is episode #180: Where AI Meets IA: Improving Digital Personalization. The guest is Jeffrey MacIntyre, an independent UX consultant and researcher that specializes in digital personalization.
I doubt there's a creative out there who hasn't heard of Slack. In the episode #187: On beyond Pantsuit with Mina Markham, Jeffrey talks to a former senior engineer at Slack, Mina Markham, who is also one of the most active women in the tech community. This is one of the most illuminating conversations out there with a highly creative individual.
Staying true to the motto of the show, in episode #176: Intrinsic Web Design with Jen Simmons the host discusses all things design with one of the members of the CSS Working Group and a Designer Advocate at Mozilla.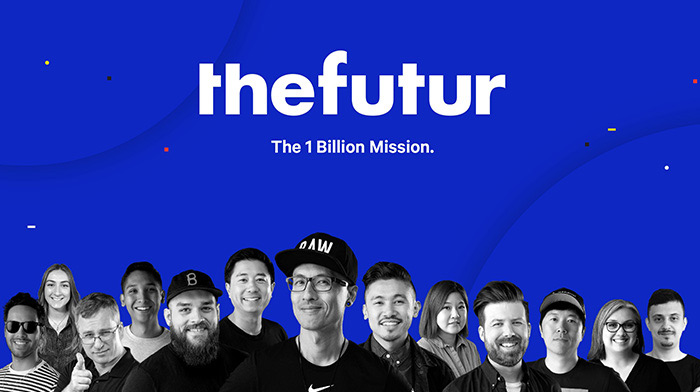 In case you need tips on how to make a passive income, how to communicate with a client, etc., the host Chris Do and his guests can help. They talk about all kinds of topics, from design to everyday life, and all things in between. As one of the biggest design-oriented podcasts on YouTube, The Futur provides a ton of quality content.
You can also listen to the podcast on SoundCloud, LibSyn, Apple Podcasts, or Spotify.
We really liked Episode 14: The Art of Communication. It covers the topic of communication, which is at the core of every relationship. The host shares a technique that can help us talk about everything, difficult topics included, and considers how best to communicate in a professional environment.
Another episode that stands out is Episode 67: How To Find Work-Life Balance In The Creative Industry with Robert Hranitzky. The fine line between work and private life is often blurred, especially if you work in the creative industry. In this interview, one of the veterans of motion design tells us all about his experience and discusses whether there can be a balance between the two. Not that many people can say they've managed to find the perfect equilibrium, and it is useful to hear someone with so much experience like Hranitzky talk about a topic most people struggle with.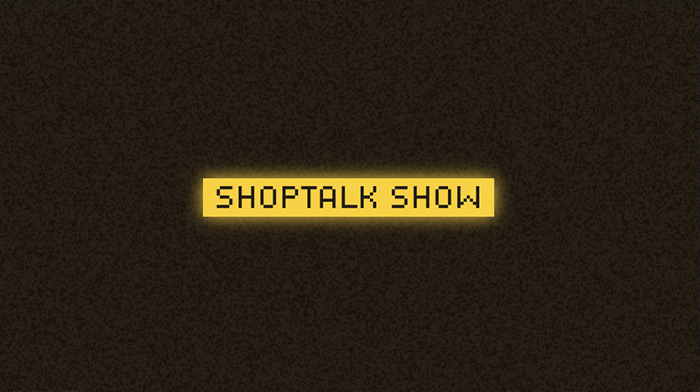 Hosted by Chris Coyer and Dave Rupert, the ShopTalk Show podcast is perfect for all front end developers, web designers, UX professionals, and anyone who aspires to become an expert in any of these areas. Through panel discussions with their guests about their day-to-day experiences, this podcast provides answers to the problems developers of all levels wrestle with.
The amalgam of the hosts' vast practical knowledge, their humor and their chemistry are all great reasons to get hooked on this podcast.
In Episode 325: Code is Expensive Chris and Dave share advice on how to write testable code, talk about WooCommerce custom site building, and give us their take on a low code world.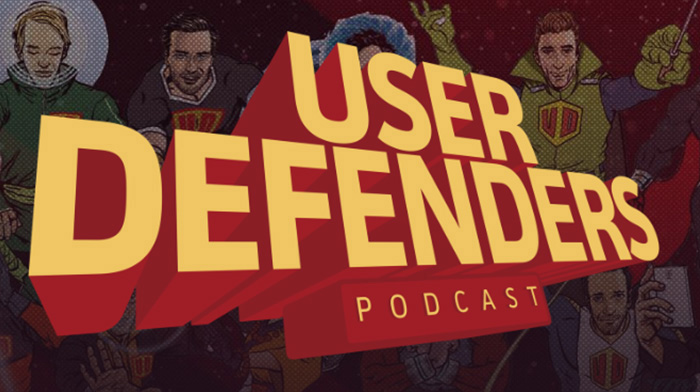 User Defenders is an inspiring podcast for everyone with a big thirst for knowledge. The usual subjects this podcast deals with are UX, UI, web design, personal growth, psychology, and more. If you'd like to become a better version of yourself, and you're not afraid to talk about your experiences and face your vulnerabilities, this is the show for you.
Staying motivated in the fast-paced and ever-changing design industry is hard, but User Defenders come to the rescue. They speak to a wide spectrum of listeners and help them stay driven at all times.
In Episode 026: We Are Not Our Users with Nikkel Blase the hosts encourage their listeners to make time for more deep thinking. By doing that, designers will have the tools necessary to to tackle the quixotic challenges they may face, such as attempting to find a solution without really understanding the problem.
Podcasts are the natural choice for when we want to take a break from our favorite playlist. They can help open conversations up, force us to challenge our ideas, reconsider our outlooks on life, and even make us laugh or cry. Such experiences are rare and valuable.
With so many distinctive design podcasts to choose from, we encourage you to explore and find the ones that are the best fit for your tastes and expertise. But if you're not sure where to start, these ten podcasts are certain to entertain, inspire, and even teach you something new. As the consumer base of this medium is diversifying and the content keeps growing, now is the perfect moment to tune in and start learning, participating, or just having some fun.