6 Best Translation Plugins for WordPress
Even though English is unquestionably one of the most commonly used languages on the internet representing over 25.9% of online users worldwide, there is still a huge percentage of people that prefer to use other languages when browsing the web. With these users in mind, it may be a good idea to make your website multilingual using a suitable WordPress translation plugin. If you do this, not only will you be able to increase your chances of reaching a wider audience, but you can also boost your website's ranking when it comes to multilingual SEO.
While WordPress does not come with the ability to translate your content to other languages out of the box, there are many translation plugins available that will allow you to create a multilingual website with complete ease. So, this time around, we've decided to share some of the best plugins in this category.
Before we begin, however, we should note that there are two different types of translation plugins you can use on your website – multilingual and automated translation plugins. The multilingual plugin type allows you to add content in multiple languages to your website manually, ensuring a better quality of translation, while the automated one uses online translation tools to automatically translate your content. With that said, here's our carefully curated list that includes both of these plugin types:
This is easily one of the most popular multilingual translation plugins around, and many WordPress themes that are fully compatible with the WPML plugin are a further testament to that. The plugin contains powerful translation management that will allow you to translate pages, posts, custom post types, and taxonomies on your WordPress-powered website.
WPML is fast, secure, and great when it comes to optimizing your website's SEO for multiple languages. The ability to take care of multilingual SEO is useful because it can help search engines understand your website's structure and drive the right traffic to the appropriate languages.
The pricing for WPML starts at $29 (for the Multilingual Blog plan).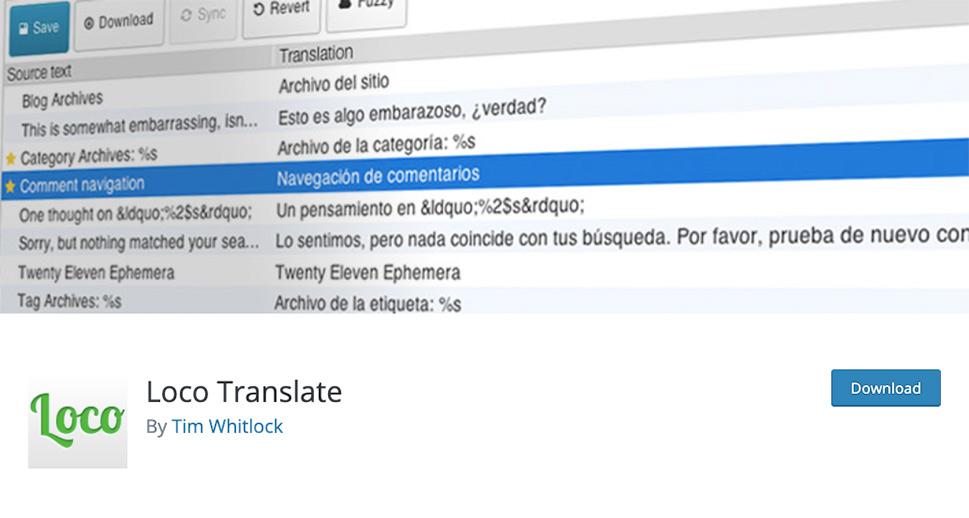 With over a million active installations on WordPress.org, Loco Translate is the most popular automatic translation plugin that can be used for translating WordPress themes and plugins from within your browser. As such, it can be quite useful to theme and plugin developers who want to expand to the international market.
Aside from providing integration with automatic translation services (such as DeepL, Google, Microsoft, and Yandex), it also allows you to translate from within your WordPress admin (if your WordPress theme is translation-ready), and create and update your language files directly in the theme or plugin itself.
Whether you're looking for a multilingual plugin or a tool for automated translations, you'll find it here for sure. From the ability to set multilingual SEO to numerous automatic translation services, each one of these plugins comes with a powerful set of features in its own right that will allow you to make your website multi-language-friendly quickly and with ease. The only thing left for you to do is consider your budget and overall requirements of your business, and install the plugin that seems most suitable.