8 Best Tip Jar WordPress Plugins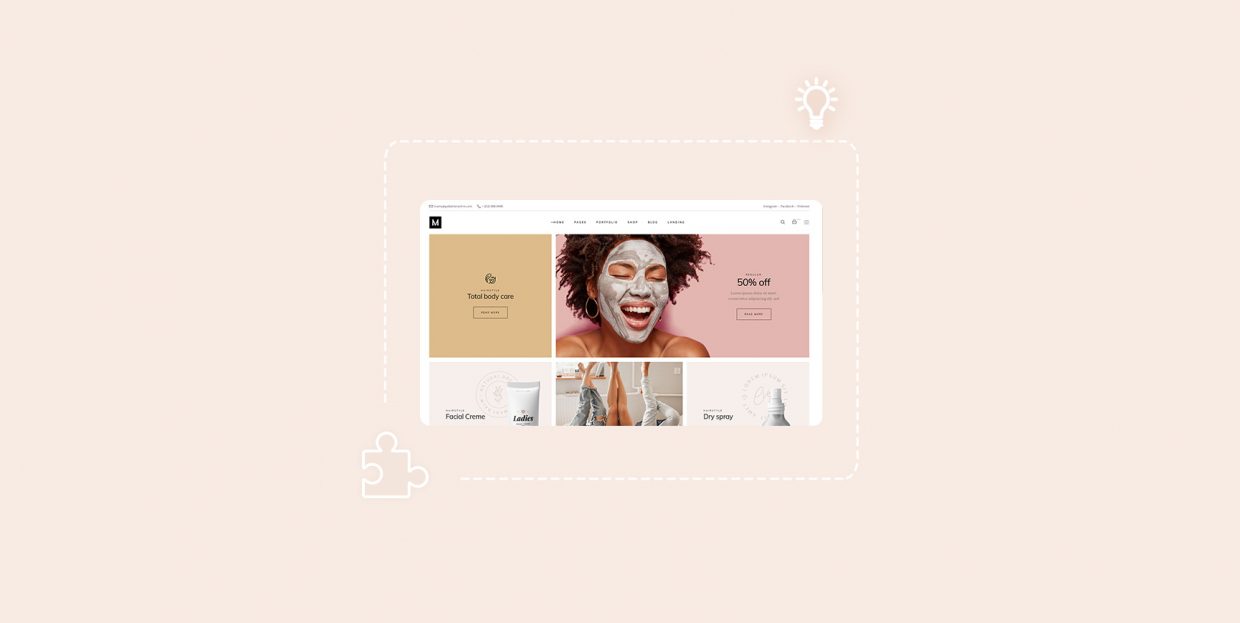 It's not easy being a content creator. With the internet, your theoretical reach is unlimited, but then so is everybody else's. The competition is fiercer than it ever was before, the amount of high-quality content available for free is staggering, and the traditional ways of reaching the audience and monetizing one's talent and hard work are less and less efficient and accessible.
Official publications (albums, books, comics, software) may be expensive for many fans, but audiences are grateful for what they get from content creators, and are generally happy to reward them. Even the ones who offer their work for free. With a tip jar WordPress plugin they get a way to do exactly that.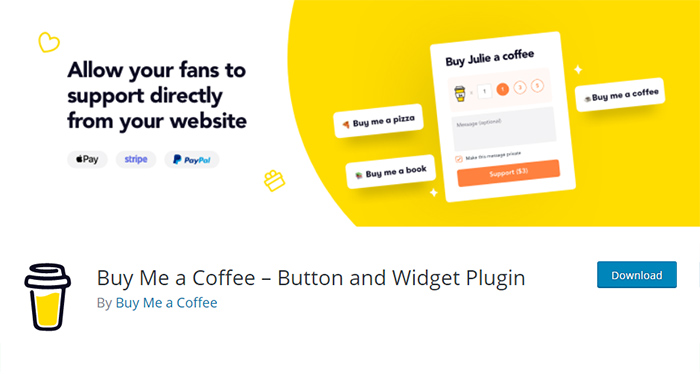 The online independent creator support service Buy Me a Coffee also offers a tip jar WordPress plugin which encourages your visitors to become fans and paying supporters of your work. Your visitors can donate without leaving your website, or visit your Buy Me a Coffee page where you can sell extra content and memberships to them.
The service and the plugin integrate with your PayPal or Stripe account, and support payments from credit and debit cards, Paypal, Apple Pay and Google Pay. You are limited in donation amounts, though (you can only get multiples of $3) and, while the plugin itself is free, Buy Me a Coffee charges an additional 5% on top of PayPal and Stripe fees, and you also need an account with them.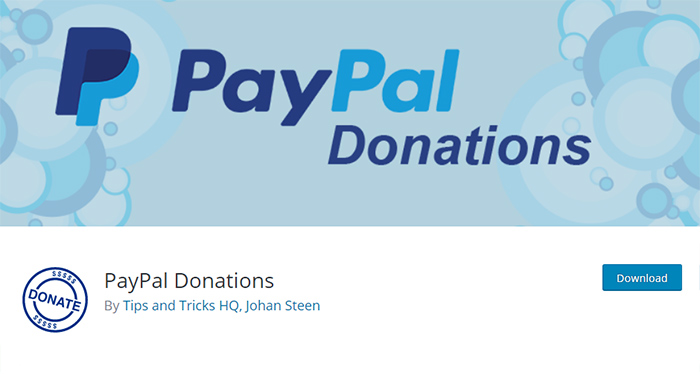 PayPal Donations is a free plugin which gives you a clean and simple donations widget, all set up and ready to go upon installation. It offers some customization options, but if you don't want to bother with customization you can have a fully functional tip jar with little more than two clicks of the mouse.
Insomuch as customization options are concerned, you can choose the default currency and donation amount, a custom "thank you" page for your donors, and the look of the donate button. If you don't like PayPal's button, you can choose your own. The plugin, as the name suggests, only collects donations through PayPal. If you are unable or unwilling to use PayPal, this plugin is not for you.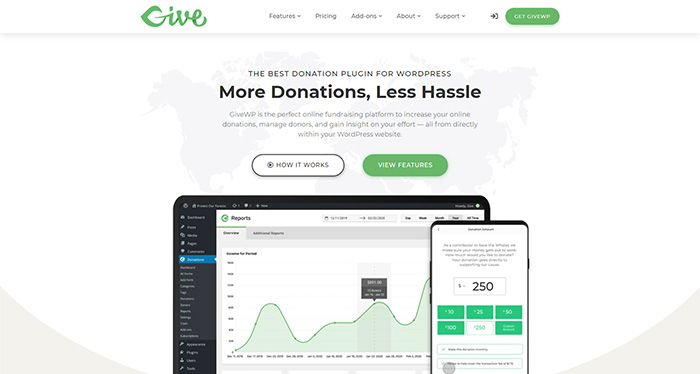 GiveWP is a fundraising plugin primarily designed for charities, but you can easily use it as your tip jar plugin of choice. Its free version still contains a slew of advanced features. It comes with multiple payment gateways, including Stripe and PayPal, with others available with addons. You can use its donation forms anywhere on your website, with the forms adopting theme attributes. The donation forms themselves are flexible enough, offering multiple donation amounts or custom amounts, funding goals, and much more.
Charitable is a free plugin designed for non-profits which nonetheless offer all the necessary functionalities for a tip jar. You can use it to create an unlimited number of collection campaigns, and allow your users to fund your individual projects. The donations forms come with suggested or custom amounts, and can be embedded on any page. It is GDPR-compliant, allowing you to set up a Privacy notice, and supporting personal data erasure with WordPress.
The plugin has a free version and premium addons, and charges no fees. The plugin's free version only supports one-time donations, but recurring donations and many other features are available with paid extensions.
With Donorbox, you get a flexible solution for your donation forms. This plugin supports multiple donation forms with custom fields, colours, and logos. Donorbox's forms support preset and custom value donations, one-time or recurring payments, and integrates with Stripe, PayPal, Apple Pay, and Google Pay.
The forms can be embedded into pages, or hidden as pop-ups behind donate buttons. The plugin uses Stripe to handle credit card information encryption and storage, and processes all payments either through Stripe or PayPal, meaning that their fees apply. This is in addition to a monthly 1.5% fee charged by the plugin.
This concludes our list of WordPress plugins. But which one is right for you? If you are a PayPal user, why not try PayPal donations? If you want a more complex solution with more payment options, perhaps Tip Jar WP is for you. If you are already using an independent creator support platform, maybe Ko-Fi or Buy Me a Coffee are best for you. If you are looking for something more complex altogether, you can try one of the plugins designed for non-profits, which offer a broader array of options. Prefer your tips in crypto? There's a plugin for that, too. In any case, be careful to peruse each plugin's feature list and choose the one for you.