How to Accept Bitcoin with WordPress
Bitcoin and cryptocurrencies mean different things to different people. To some, they were what kicked off a real gold rush, with mining and everything. To others, it's just an implementation of technology that has the potential to solve some of the pressing security problems of the tech world. There were those, of course, who saw them as a nightmare for regulators.
For you, however, Bitcoin and its fellow cryptocurrencies can be just another thing people can use to pay for stuff on your website. It's perfectly fine if you want this arcane type of thing to keep its mystery – you don't have to dwell too deep into it, at all.
But you will need to know a thing or two about cryptocurrencies to allow them as payments on your website. That's what this article is for – we'll show you:
So what's the big deal with Bitcoin? You might have heard that this digital currency has made some people millionaires thanks to its, albeit volatile, cycles of inflation and deflation of value. At its highest, Bitcoin was worth 500,000% more than at its inception – so a person who bought $100-worth of Bitcoin early on could be a millionaire right now.
That's what makes Bitcoin, and all the other types of cryptocurrencies such as Ethereum, Litecoin, or Dogecoin, attractive. At least in part, that is, because the major boons of using them also include:
Increased safety and security – Bitcoin and the lot can be used anonymously and with roughly the same kind of discretion one gets when paying with cash. Bitcoin is not completely untraceable, though.
Decreased fees – everything from banking fees to transaction fees are either eliminated or reduced to the lowest possible measure. Your payment processor might take a fee, though.
It's available everywhere – Bitcoin is a financial product that's available worldwide. People who can't get a credit card or whose countries aren't supported by PayPal can still use Bitcoin to purchase online.
All of these reasons will make Bitcoin popular to people who might want to buy something you have to sell. And if it has enough traction in your target market, then it makes perfect sense to enable Bitcoin payments on your website. To do that, you'll need to choose a payment processor.
For starters, you should sign up with a payment processor that will handle the payments for your website. Some of the popular choices include:
Your choice might also depend on whether you have already installed store software such as WooCommerce – in that case, you'll be looking for WooCommerce plugins that add the functionality to your store.
We'll be using Coinbase to show you how you can easily start accepting payments in Bitcoin on your website whether you have WooCommerce or not.
To be able to accept payments via Coinbase on your WordPress website, you'll first need to make an account on Coinbase Commerce. Coinbase offers many different products and services, and this is the one you'll need to be able to accept payment. Start creating your profile by entering the email and password.
The next couple of steps will take you through setting up 2-step verification, set up a cryptocurrency wallet, and back it up if you'd like to.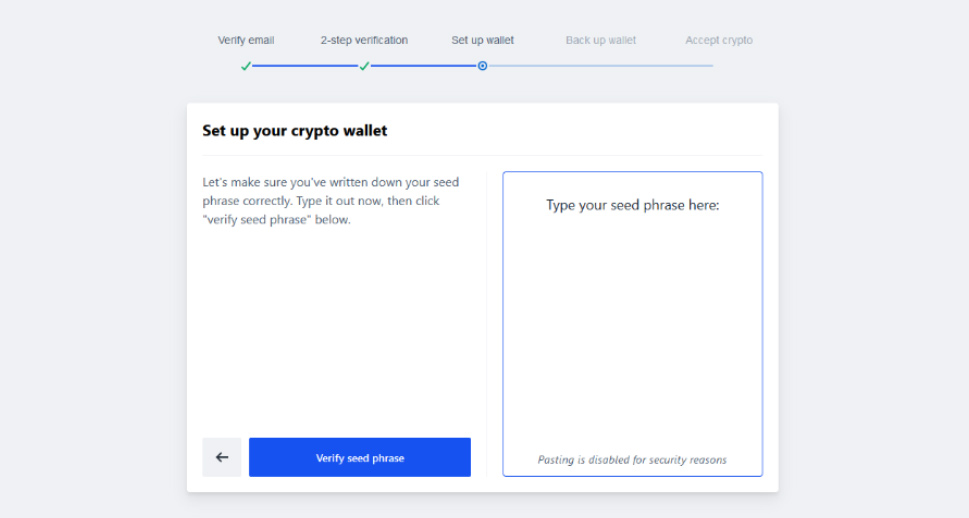 After you're done with everything, you'll be taken to the dashboard – the place where you can access the balances, payments, checkout, invoices, point-of-sale info, and settings. It's also the place where you can create a button that will help you accept cryptocurrency.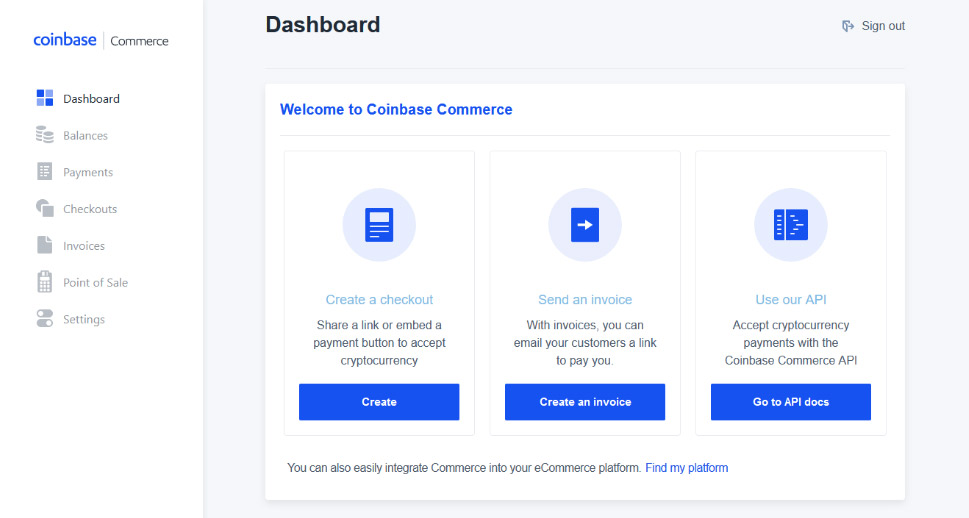 You'll be given the choice of selling a product or accepting donations. If you want to sell a product, you'll have to provide the product name, description, the price – and an image won't hurt, either.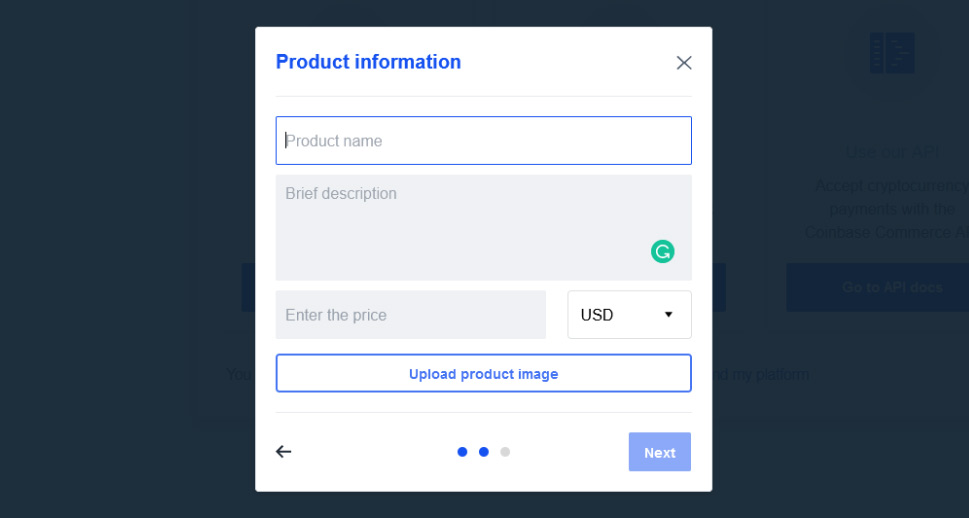 You'll also be able to choose which information you want to collect from the customer – nothing at all, full name, or email address. With that, you'll be done – Coinbase will give you a choice between a link and some code you can embed on your website.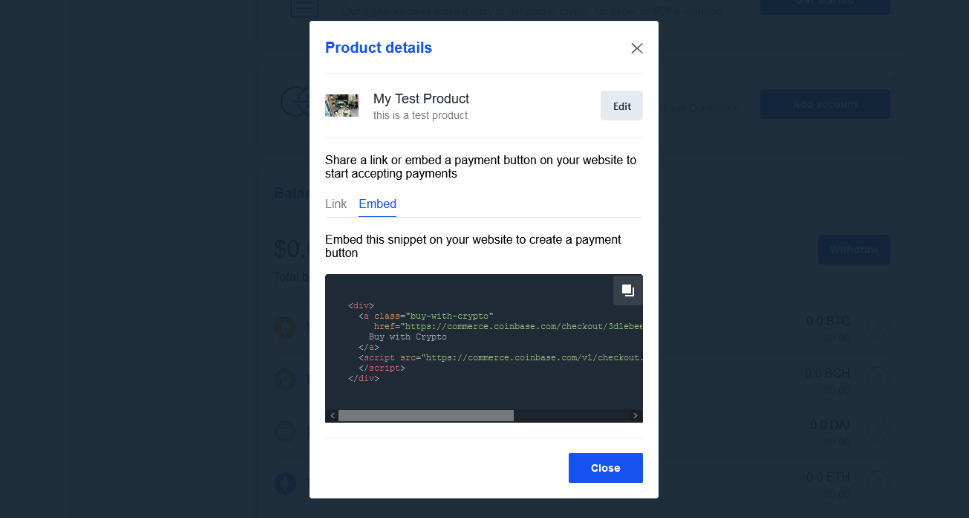 Your best bet would be to copy that code to the clipboard and navigate to your WordPress website's back end. There, find a page where you want to add your button and paste the code as custom HTML.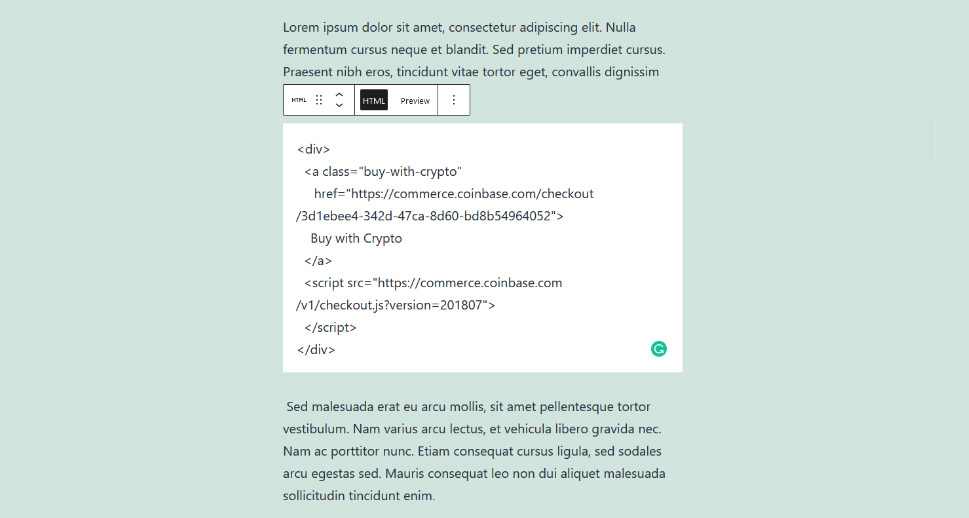 When you preview the page, you'll notice that the code has turned into a Buy with Crypto button. Clicking on it will show your product information and the payment options.
Clicking on a currency will show you the options for payment, which include sending the coin to an address that is linked to your account or creating a QR code for even easier payments.
Any payments that you receive will appear in the appropriate tab in your Coinbase dashboard. If you want to convert your balance into a regular currency – the US dollar, for example – you can do so by simply adding a regular Coinbase account to your commercial Coinbase account in Settings.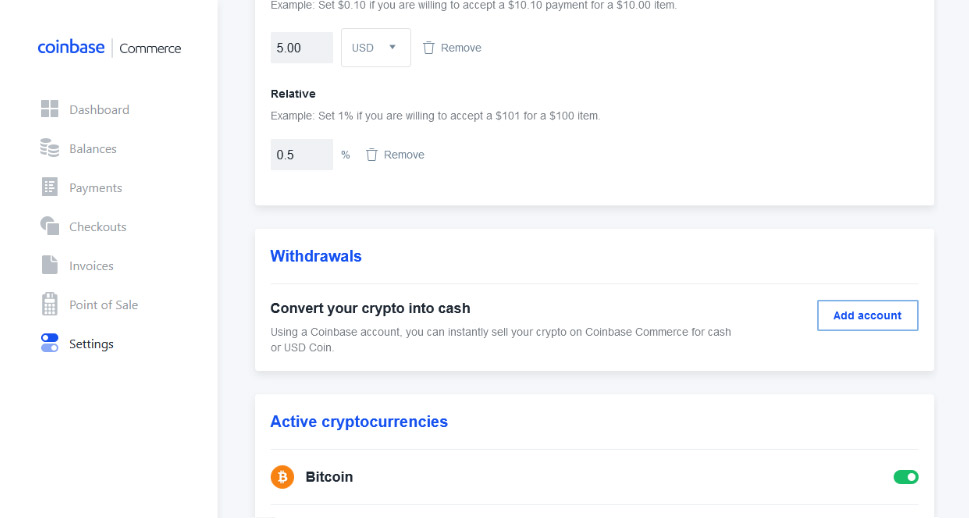 From that account, you'll be able to set up payments to your accounts. The whole procedure takes you on a ride, but it's still easier and more approachable than lots of its competitors'.
If you have a WordPress store that runs on WooCommerce, you first need to install and activate the Coinbase WooCommerce plugin. Go to Plugins > Add New, and search for Coinbase.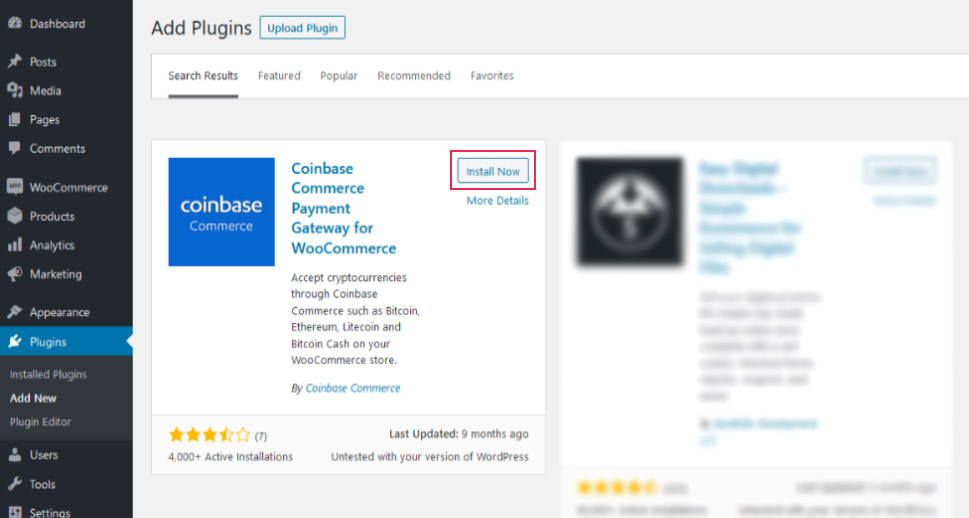 After finding and activating it, navigate to your WooCommerce > Settings > Payments. You'll find Coinbase as the newly added option there.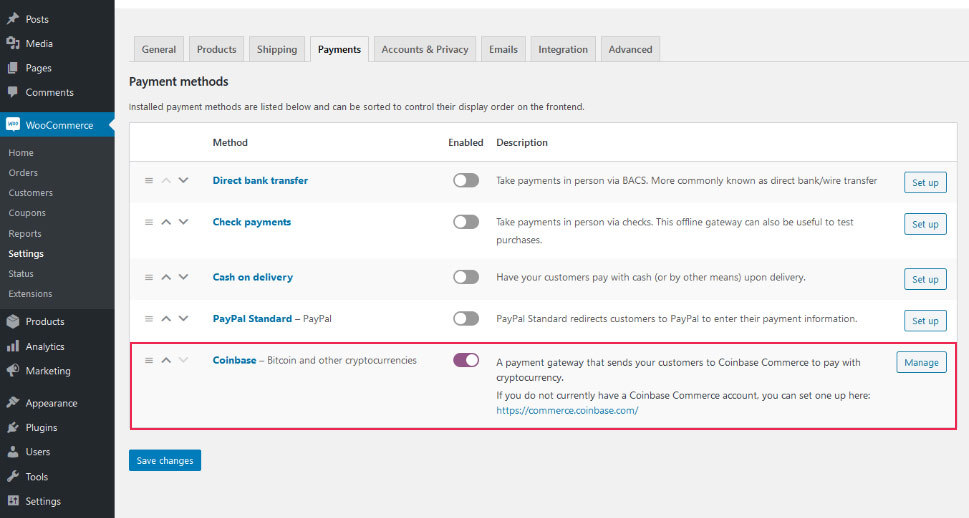 Press the "Manage" button, and you'll access some options, the most important of which will be the field where you can input the API key from your Coinbase commerce account just as we described earlier. Go back to Coinbase and find the API Keys under the Settings. Generate one and copy it.
You can also add the Webhook shared secret according to the instructions provided – find the appropriate section in the Coinbase settings, paste the URL provided by your website, choose "Send me all events" and paste whatever you get back to your website's backend. That way, Coinbase will be able to send you payment confirmation messages.
And that's it – your WooCommerce store will be connected with Coinbase, allowing you to accept payments in Bitcoin, as well as in a variety of other cryptocurrencies.
During any year since their inception, cryptocurrencies have been announced dead on the one hand, and the future of banking and money on the other. They are a polarizing subject if there ever was any, and it sometimes seems like the whole world – or at least its establishment parts – aren't sure what to do with it.
But that doesn't have to concern you. If you want, you can easily let your customers buy things on your WordPress website using Bitcoin. All you need is a payment processor and a wallet to get started. For those of you who have WooCommerce, add a plugin to the mix and you'll be set to go.