9 Best Plugins and Extensions for Creating WooCommerce Product Bundles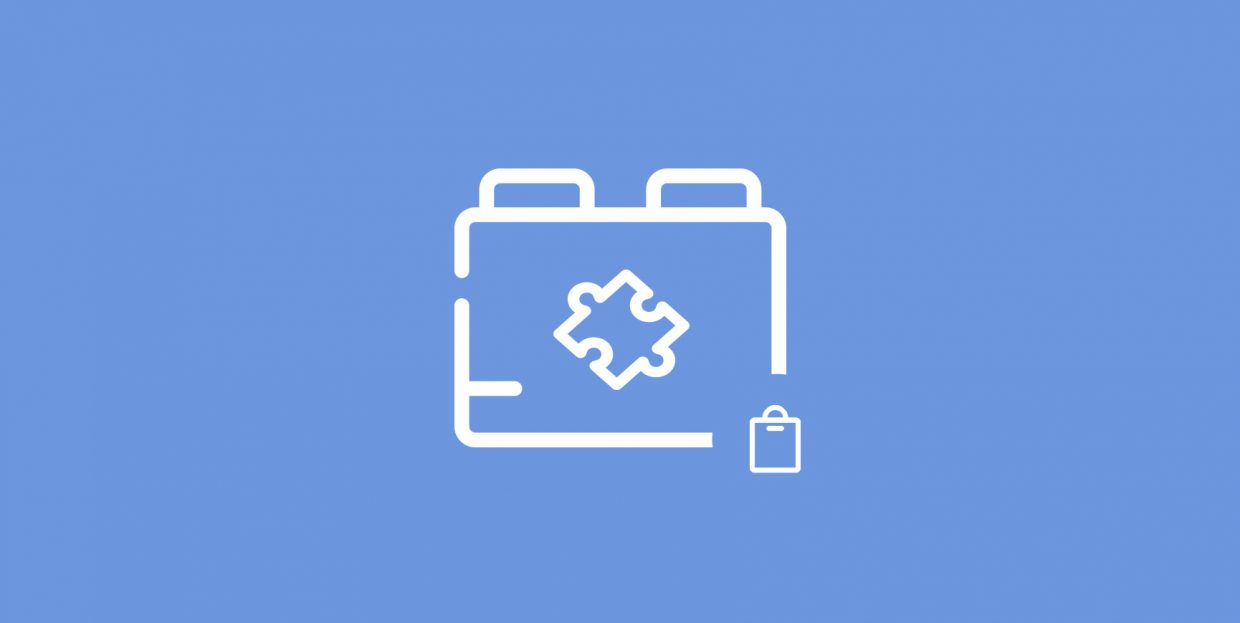 Brick-and-mortar shops bundle their products all the time, so it should come as no surprise that WooCommerce, being the most popular ecommerce platform, also has that option. Creating WooCommerce product bundles has a lot of advantages: you can offer your customers enticing discounts and market the products you could otherwise have difficulties selling.
Of course, you can bundle your products using WooCommerce's in-built functionalities, but WordPress being what it is, there are plenty of plugins which expand on the basic capabilities of both WordPress and WooCommerce. If you are looking to create product bundles with more options both for yourself and your shoppers, you are in the right place. Here are our picks for the best plugins and extensions for WooCommerce product bundles: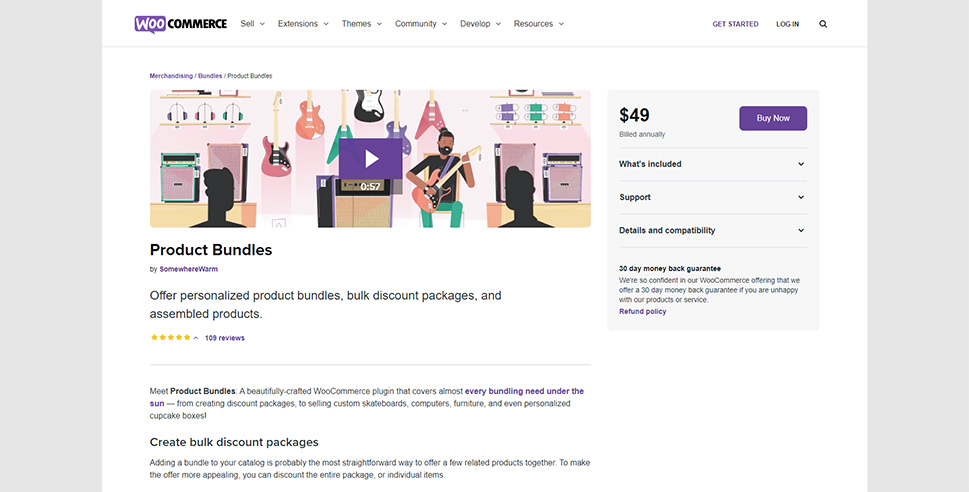 A premium plugin, Product Bundles greatly expands upon the capabilities of the already formidable WooCommerce installation. This plugin will allow you to discount not only the entire bundle, but also individual items if bought as a bundle. However, the standout feature is the pick-and-mix bundle which uses the Grouped Product functionality. Your shoppers will be able to select the products they want from a range, and get the deal they want. You can supplement the deal with a Frequently bought together option and offer optional items in quantities your customers want.
WPC Product Bundles for WooCommerce is a free plugin designed to help you in creating unique bundles and deals. It comes with a drag-and-drop interface which makes creating bundles easier, while also allowing you to set quantities for each item or the entire bundle.
The plugin's premium version expands on this by adding variable products or a specific variation of a variable product to your bundles. If you'd like to see it in action, check out the developer's live demo.
A premium plugin designed to streamline and optimize product bundles, Smart Product Bundle for WooCommerce expands on WooCommerce's features. This plugin allows you greater flexibility in creating and pricing bundles, while letting your customers choose the products included in their bundle. You can set up product quantity- and value-based discounts for each of these bundles and products and include variable products in bundles.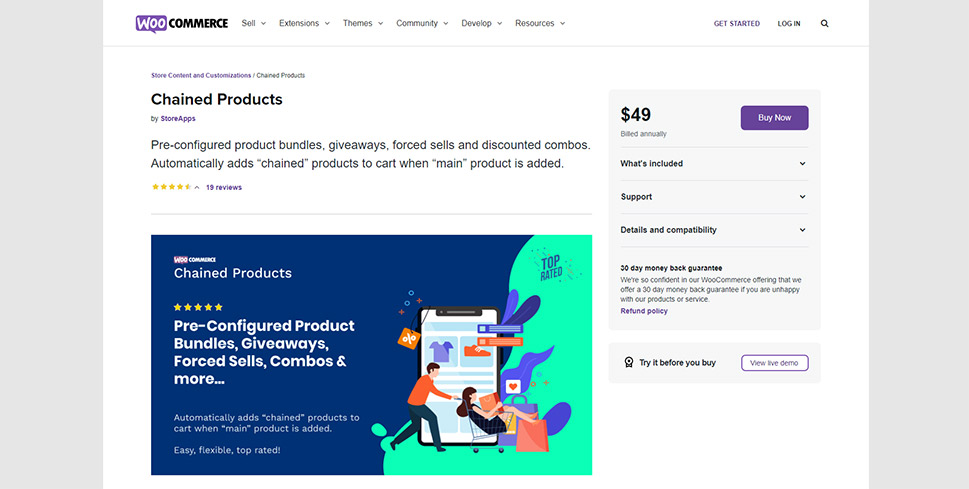 A premium plugin, Chained Products allows you great flexibility with bundling, discounts, and special offers. This plugin allows you to "chain" as many products as you like with another product. Once a customer buys the product, they will also place all the "chained" products in the amounts you specify into their carts. You can use this to condition the buying of one product with the buying of another, effectively creating a bundle, or add what appears to the customer as a free gift with their purchase. Using the product descriptions, this also allows you to create "buy one – get one" or BOGO offers.
WooCommerce Composite Products allows your shoppers to create their own bundles from a selection of linked products. With this premium plugin, your customers can create user-specific, quasi-bespoke configurations of complex products such as tool kits, motorcycles, suits of clothes ,and even computers.
The plugin boasts conditional logic support, customizable layouts, and flexible pricing and shipping options. All you have to do is design a workflow and let your customers build the composite product they like.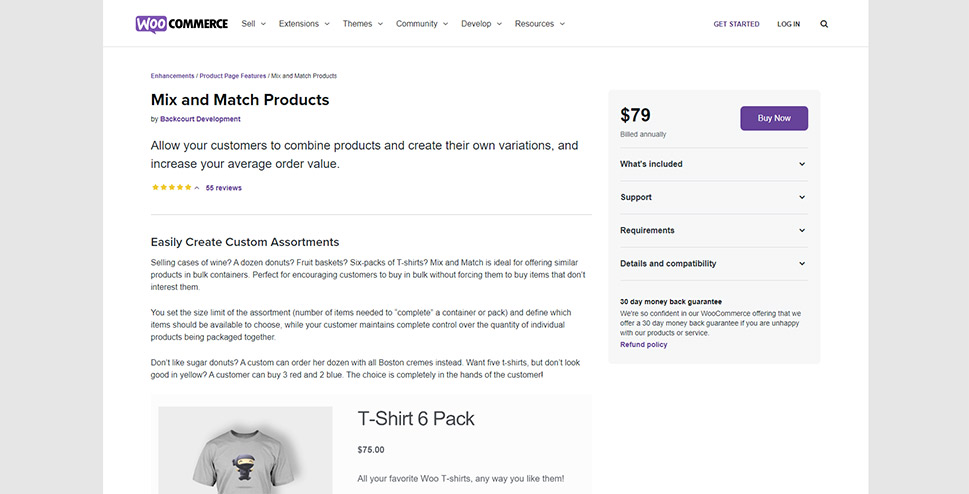 Another premium plugin, Mix and Match Products is based around bulk sales rather than bundle sales, but the functionality is similar enough to warrant the plugin's inclusion into this list. All you have to do is set the minimum and maximum amount limits for a bulk order, while your customer may choose from the available pool of products. If you are selling craft beer, say, your customer may benefit from a bundle discount per six crate while at the same time selecting the bottles for their own crate. This plugin also features flexible pricing and shipping.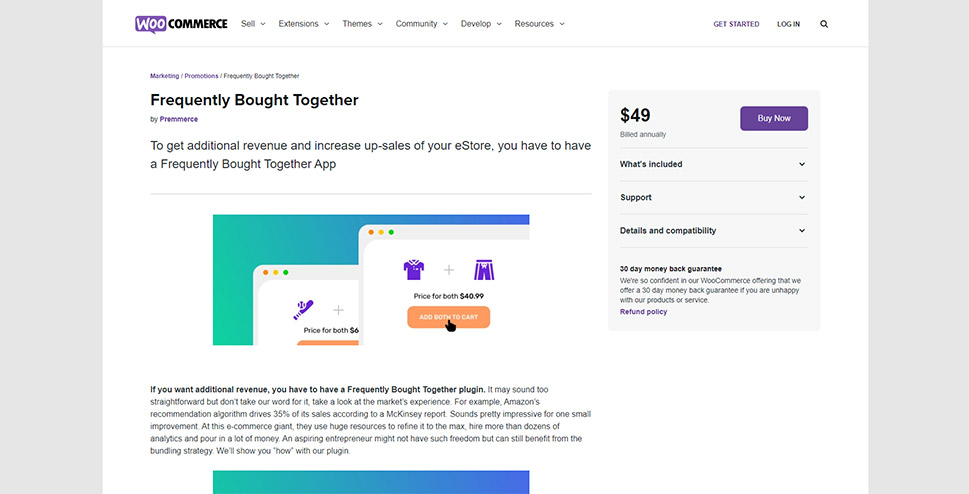 Frequently Bought Together is a plugin designed to boost upsales – the promotion of one product to customers looking for another. Say a customer buys a pair of premium sunglasses. They might need a protective case or some cleaning fluid, so why not offer them, too? When products are logically, thematically connected, your customers will appreciate the convenience. Once you have a suite of connected products, you can offer them together to your shoppers at a discount as a bundle, and have them commit to the purchase with a single click.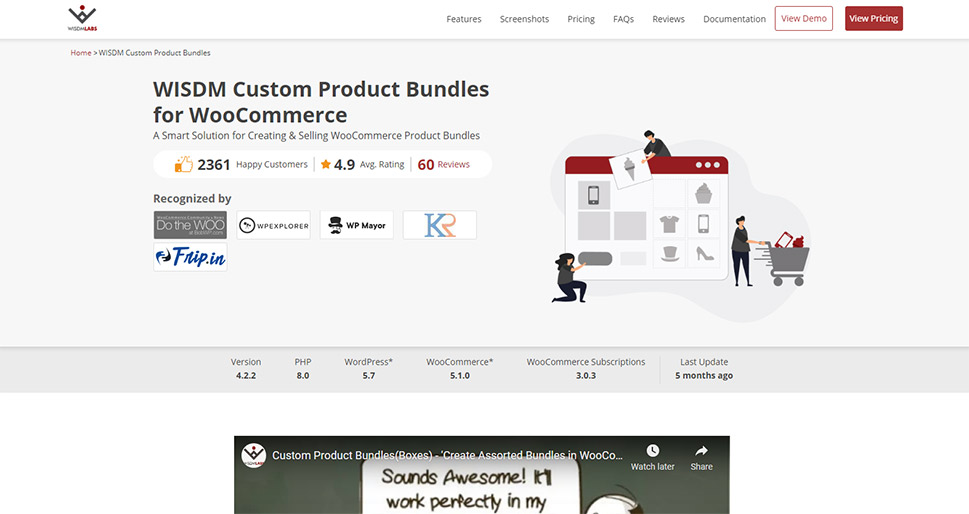 WISDM Custom Product Bundles for WooCommerce is a premium plugin which allows you to create bundles for your shoppers to choose from, as well as letting you enable your shoppers to create their own bundles from the products you choose. You can quickly bundle your products by using product categories or indeed allow all your shop products to be included in user bundles. The plugin also supports subscription boxes, setting you up for recurring purchases.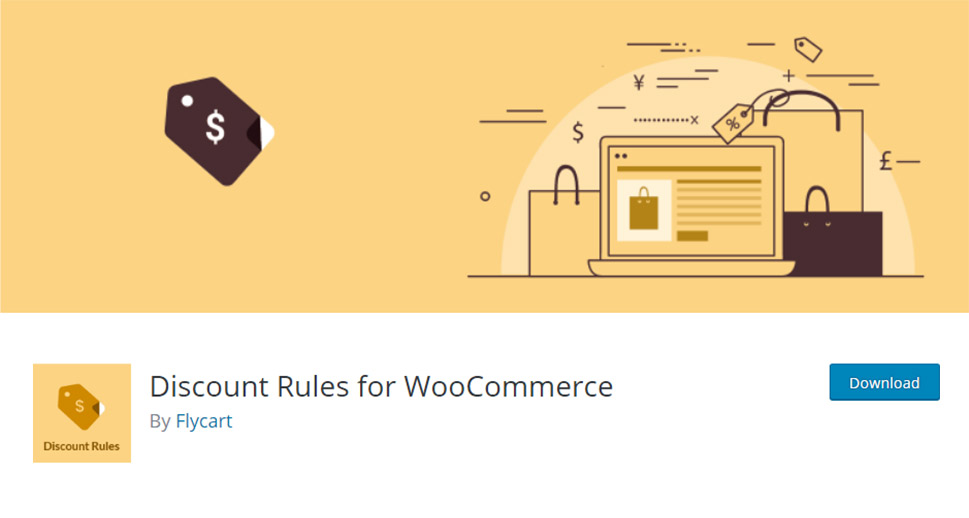 If you are looking for a flexible free plugin, Discount Rules for WooCommerce might be the choice for you. You can use it to introduce staggered percentage discounts for bulk purchases, and also for a certain number or total value of products, while retaining control over which discount rules apply to which products. With the judicious use of these rules, you can create convenient bundles and conditional discounts.
The plugin's pro version expands greatly on this with fixed value discounts, BOGO deals, free products, category specific discounts, and more.
As you can see, there are plenty of options to choose from when creating WooCommerce product bundles. Product bundles are one of the basic functionalities of WooCommerce, too, so whether you need a plugin should depend largely on its list of additional features. If you are not sure what you and your shoppers will prefer, we suggest you try a free plugin such as Discount Rules for WooCommerce or WPC Product Bundles for WooCommerce and see what works for you before committing to a premium plugin, tailor-made for you though it may seem.