5 Best WordPress Dropbox Plugins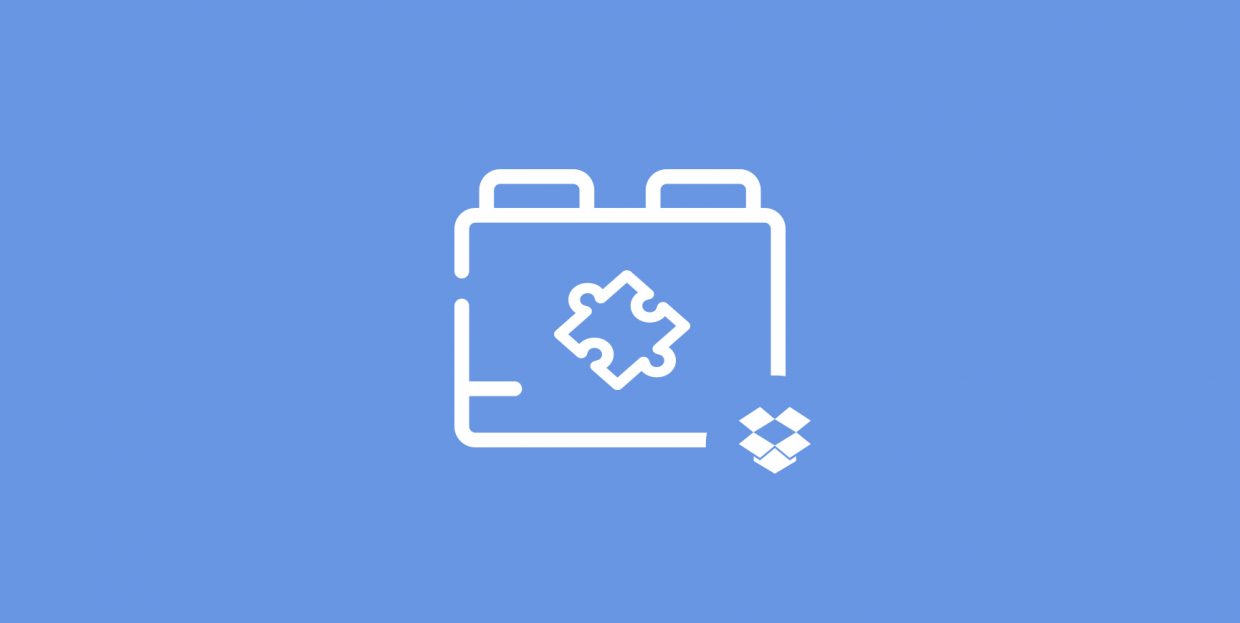 As a WordPress site owner, you are likely aware of the advantages WordPress brings to its users, including its versatility and the ability to constantly grow along with your business. However, just as with any other platform, there's always a chance of running into some problems. This includes potential data loss issues, problems with compatibility, security vulnerabilities, and so on. Luckily, many such issues can easily be avoided by having a backup plan. And when we say "backup", we mean that quite literally. With a suitable WordPress plugin, you can either back up your WordPress files or simply connect your Media library to a remote storage location and preserve your files and storage space.
Today, we are going to focus on WordPress Dropbox plugins in particular. And by that, we mean all the plugins that are either made to simply connect this popular cloud-based storage service to your WordPress site or those that come with the Dropbox backup functionality, among other features.
Given that Dropbox is one of the most secure and reliable file hosting services on the web, installing a solid Dropbox plugin can be a great thing for your WordPress site. Apart from being able to store your backups, it can also take the load off your server, help you save disk space by allowing you to store images, video, and audio files in the Dropbox cloud, and therefore boost your page loading speed.
Without further ado, here are some of the best plugins in this category:
Filetrip is a great plugin that will allow you to upload your WordPress files to the cloud services quickly and efficiently. It works by sending file copies to various destinations of your choosing. You can create an unlimited number of uploaders, with each one having the ability to be configured individually. You can also upload files to services like FTP and Google Drive.
The plugin is responsive, fully customizable, and works well in multiple browsers. It also supports a broad range of audio, video, image, and document files.
A regular license for the Filetrip plugin at CodeCanyon is $29.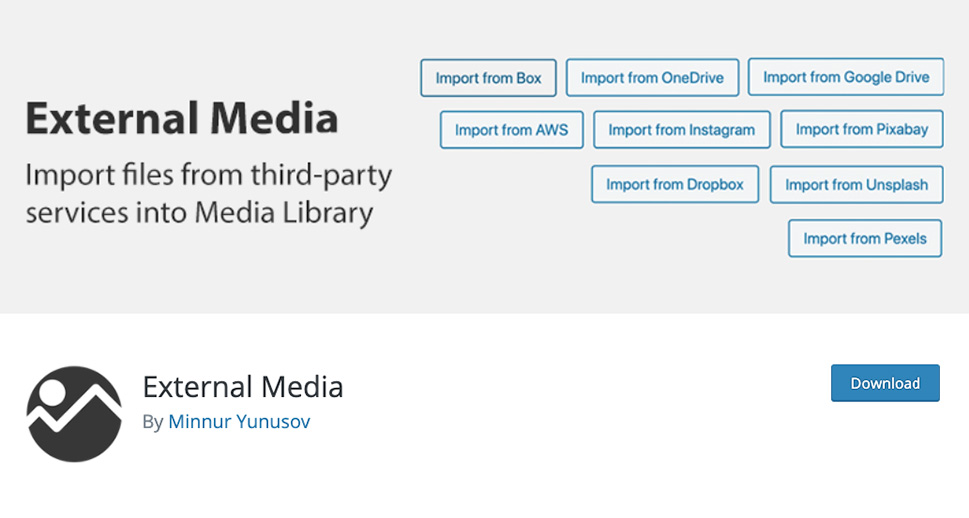 External Media is a plugin that will allow you to conveniently import and use files or make external links from cloud services such as Dropbox, OneDrive, Google Drive, and any other external file with a URL. What's great about the plugin is the fact that it is highly intuitive. You will be able to either import your file (which will upload it from your external service and store it in your WordPress media library) or insert the URL (which will link to a file stored on your service). For example, if you need to create a link to your Dropbox file, you just need to click the Add Media button, select the Insert from URL media tab, and paste your URL there. There is also a Premium version of the External Media plugin that will allow you to insert files from some other services, like Unsplash, Instagram, Pexels, and Pixabay (for $5.95).
We should note that imported files from your remote services become a standalone file, which means that any changes to the files on your cloud storage won't influence the ones uploaded to your site. Instead, you would have to import the file once again.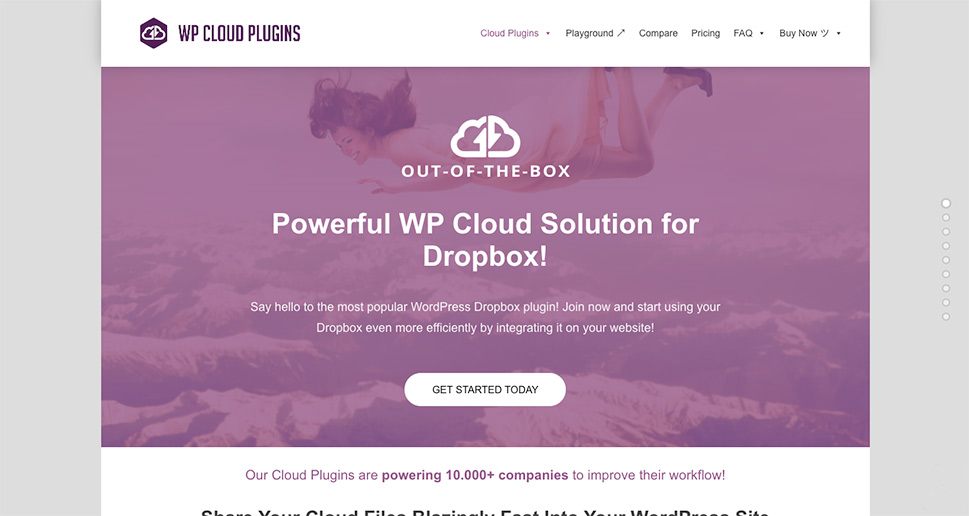 As the most popular Dropbox plugin on CodeCanyon, Out-of-the-Box is a great solution if you want to share and manage your documents and media on your WordPress site while keeping them all on the cloud. This means that, instead of copying files to your server, the plugin will manage all your files on Dropbox. Also, users will be able to download files directly from Dropbox, which can help increase your website's performance and save you bandwidth.
Thanks to the Inline Preview feature, you will be able to see all your documents in a beautiful lightbox. Plus, every time you change your content, all your folders get instantly updated. In addition, you will also be able to share your documents privately with your clients and choose who will have the permission to perform specific options. Last but not least, the plugin is translated into more than 15 languages and seamlessly integrates with other popular plugins, such as WooCommerce, Elementor, WP Forms, and more.
The regular license for the Out-of-the-Box plugin is $36.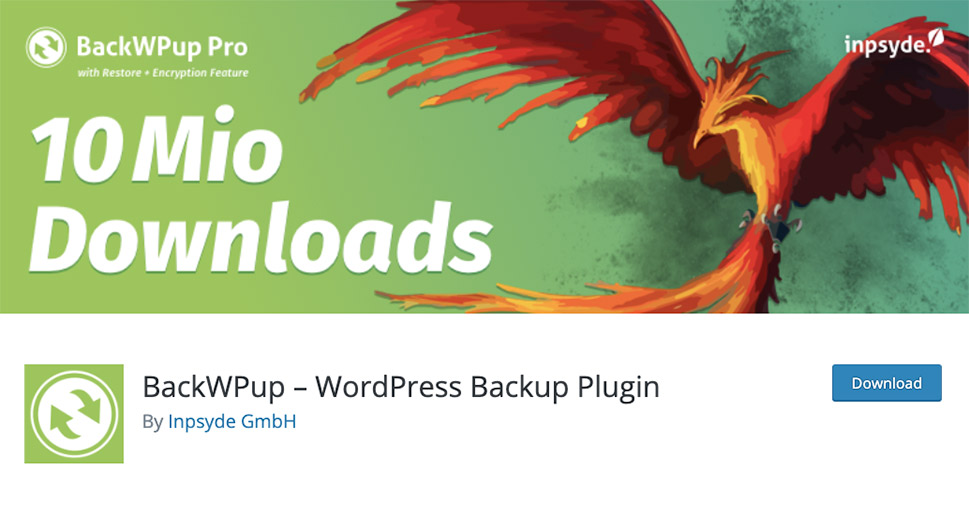 Another highly popular WordPress backup plugin with over 600,000 installs, BackWPup allows you to save database backups of your WordPress installation to an external cloud service. This includes Dropbox, S3, FTP, SugarSync, Microsoft Azure, and so on. You will be able to easily restore your installation using a single backup .zip file. Apart from backing up your files, you can also use BackWPup to optimize, check, and repair your database.
There is also a Pro version of the plugin that offers plenty of additional options, such as several other external storage services (Google Drive, Amazon Glacier, OneDrive, and HiDrive), the ability to restore your backups from your backend with only a few mouse clicks (also available as a standalone app), and more.
The pricing for BackWPup Pro starts at $69 (for a Standard plan). Each premium plan also includes access to premium support and automatic updates.
Whether you simply want to connect your Dropbox service to save up on your WordPress storage space, or you want to use it for a full-blown backup of your site with minimal effort from your part, you will surely find what you need in our carefully curated list of Dropbox plugins. Some of these plugins can be used completely for free, while others are premium or come with the option to upgrade to the premium version and unlock more useful features. Make sure to carefully browse through our list and estimate your needs (as well as your budget) first, and then pick the solution that seems to be most suitable for you.