5 Best Backlink Checker Tools for WordPress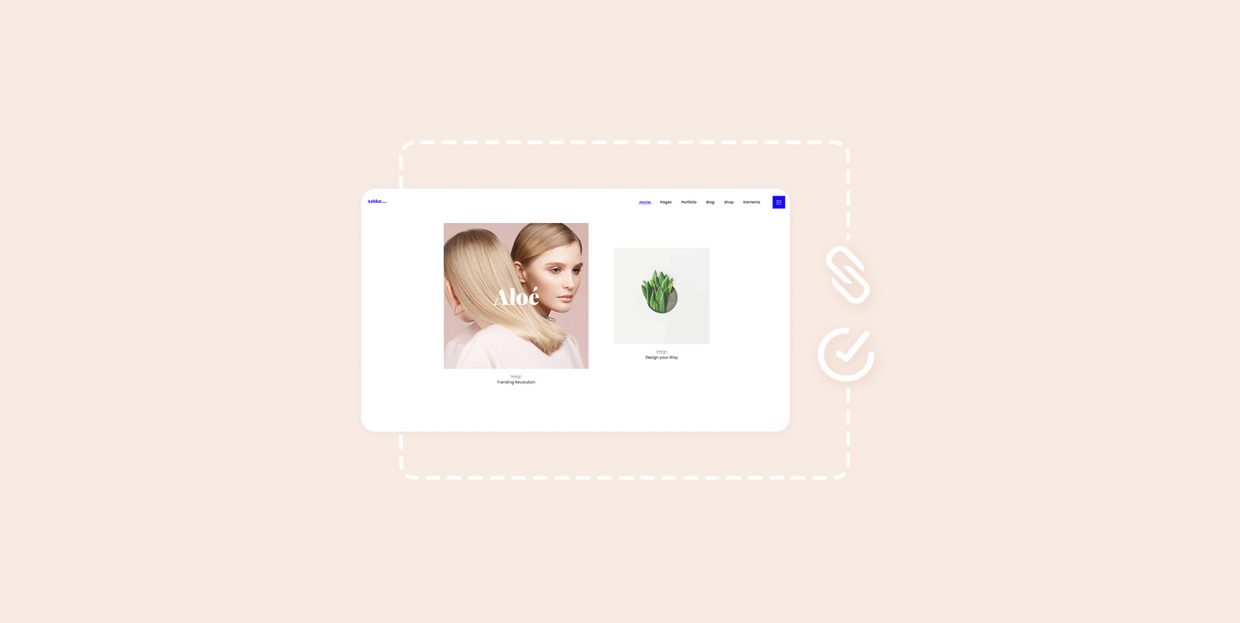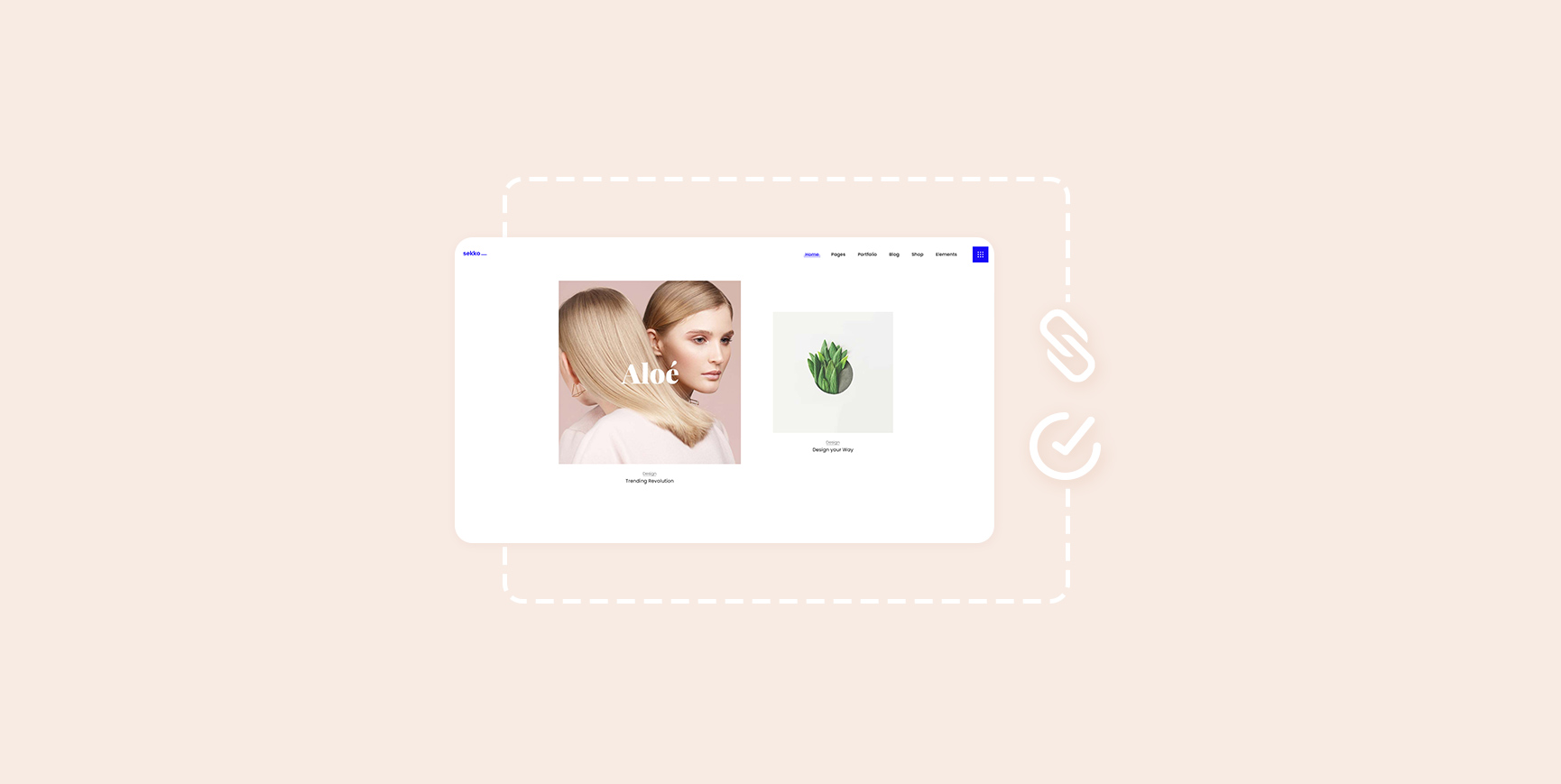 Optimizing your website for search engines is mandatory if you want it to get noticed online. This means that you not only have to learn about some of the most important SEO basics, but should also consider installing one of the WordPress plugins that will help you take care of your website's SEO (like Yoast SEO, or Rank math, for example). Simultaneously, this includes implementing common SEO strategies like link building, keyword research, and traffic and backlink monitoring.
While there are many useful SEO tools that will help you out with all these practices, this time we will focus solely on backlink checker ones. The tools in this category will allow you to see where your backlinks are coming from, as well as monitor the backlinks of your competitors. And today, we are going to share a list of the best ones.
What Are Backlinks and Why They Matter
In a nutshell, a backlink is a link that is created when another website links to your website. In the SEO world, backlinks play a huge role when it comes to your online credibility and overall search engine ranking. The reason for this is because the more backlinks your website has, the higher are the chances that it will rank well in the search results. Think of it as your website getting a point for each backlink – every one of them is important and can ultimately help bring more traffic to your website. However, some backlinks are considered bad, like those that come from dubious websites, for example.
The best backlinks are those that come from high-traffic, authority websites. So, to start getting quality backlinks from more reputable online sources, you need to do two things: check the backlinks you already have and monitor your competition's backlinks. This way, you can obtain a list of authority websites from your niche that you can target when it comes to your own link building strategy. And you can perform all of these strategies – identifying malicious backlinks, purging your own backlinks and monitoring the competitors' backlinks – using some of the following backlink checker tools:
SEMRush is the ideal pick when it comes to analyzing backlinks. With over 6 million users, it is also among the best keyword research tools that can be found online. It comes with a full set of backlink analysis tools that will allow you to monitor the quality of your backlinks in full detail. Thanks to its Backlink Audit feature, you will get to check whether malicious websites have linked to your site and remove them. You will also be able to keep an eye on your competition and analyze their new and lost links, which will allow you to track their link-building progress and see how you can improve your own.
Moreover, SEMRush lets you enter up to 200 URLs in the box to find the strongest competitors in your niche and compare their efforts with your own. With the Link Building Tool, you will be able to build the backlink profile of your website from scratch. You will get to discover and manage new backlink opportunities, reach out to new prospects, and follow the progress of your campaign.
The pricing of SEMRush starts at $99 a month for the Pro plan ($83 if billed annually).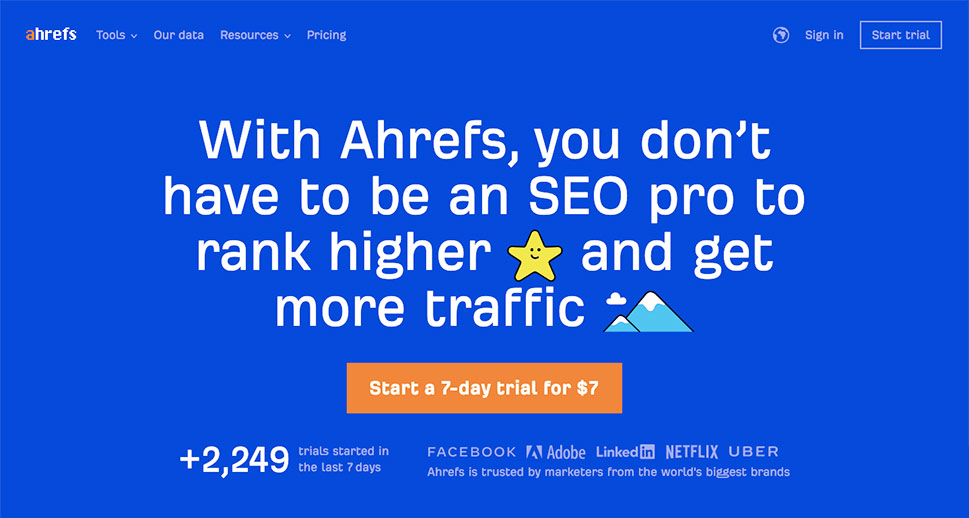 Another great and comprehensive keywords research tool, Ahrefs allows you to have an in-depth look at the organic search traffic and backlinks of any website or URL. Aside from seeing which keywords your competitors are ranking for, you will get to check which sites link to the sites of your competitors, and get a snapshot of a website's backlink profile.
Simply by entering a URL into Site Explorer and navigating to the Backlink profile section, you will have a complete overview of its backlinks and will be able to group them by new, lost, and even by links that are broken. This can help you improve your own backlink game to a great extent. Also, you can filter your competitors' backlinks by link type and easily find domains you want to target.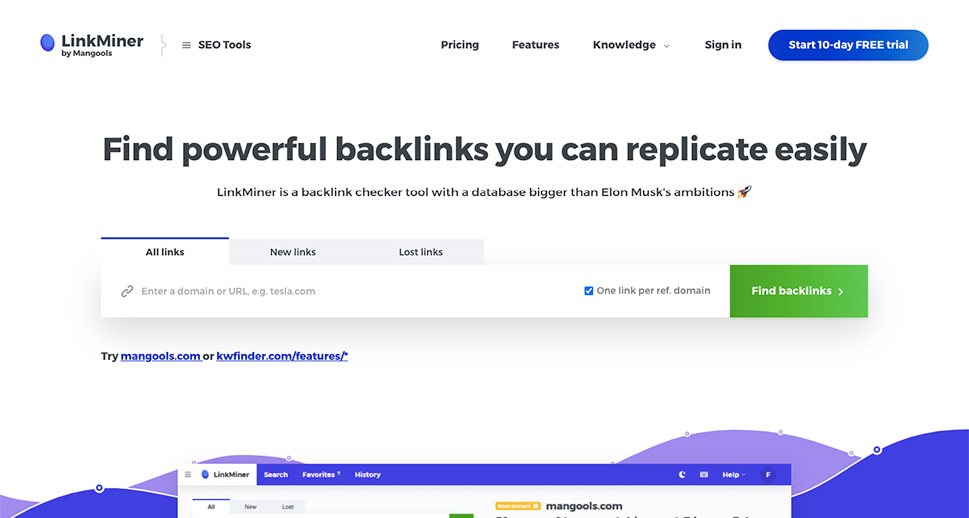 Created by Mangools, LinkMiner is a backlink checker-only tool that you can use if you have a Mangools account. You get features such as Link Strength that will allow you to evaluate the overall power of your backlinks, while the feature for finding powerful backlinks lets you enter the domain of your competitors in order to start the full backlink analysis. Moreover, advanced backlink analysis options that are also included will help you find any new or deleted backlinks for new backlink opportunities.
What's also useful about LinkMiner is that it lets you save backlinks to the favorites list, so you can keep a better track of backlinks you plan to replicate, or if you simply want to keep your backlink analysis results. This feature can also be useful if you want to "recover" any of your backlinks. The only thing you have to do is make a list of all lost backlinks by adding them to your favorite list so that you can focus on fixing them.
LinkMiner is a great option if you're on a limited budget, with the pricing starting at $29 a month and a 10-day free trial.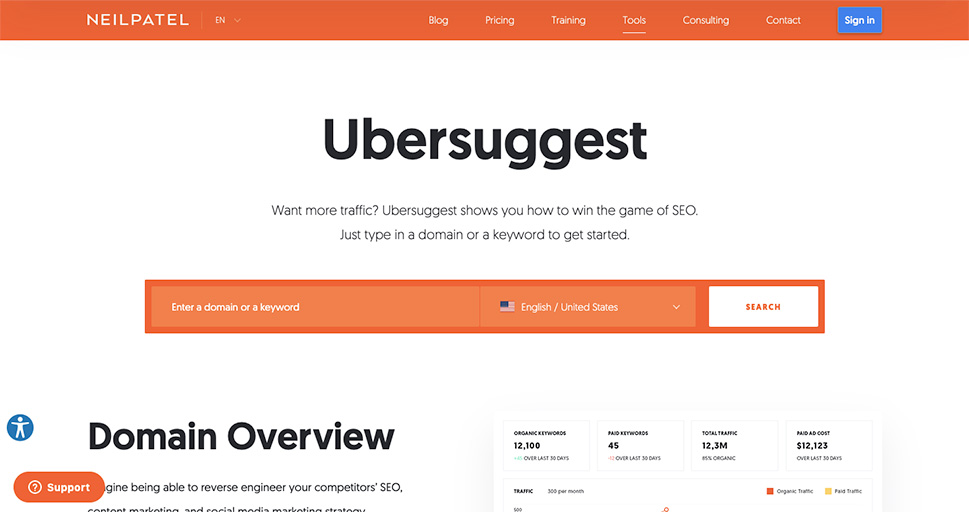 Here is another great keyword research tool that can help you boost the ranking of your website by analyzing its SEO and giving you a full report, including a list of errors you can fix to get a better position on Google. Ubersuggest also analyzes your backlinks, allowing you to see who links to your backlinks and what you can improve on.
Additionally, you can enter a competitor's URL and see who links to them. You will be able to see their total number of backlinks pointing to any domain or URL so that you can get all the available insights and contact these websites to ask them to also link to you. Plus, thanks to the advanced filtering option, you will be able to filter links by categories such as anchor text, region, domain and page scores, etc. If you want, you can even choose whether you want to view nofollow or dofollow links and also limit the results to one backlink per domain. Finally, you can export your results to CSV.
The pricing for Ubersuggest starts at $12 a month for the Individual plan (ideal for entrepreneurs and small businesses).
BuzzSumo is a tool that allows you to use content insights to generate ideas and create best-performing content for your business. You will be able to learn what type of content works for your niche and what doesn't, which networks perform best, as well as who shares their content and how your own compares to them.
Apart from exploring the best type of content out there, you will get to analyze the most popular keywords and phrases, and keep up with the latest industry trends to capture opportunities and be one step ahead of your competitors. BuzzSumo will allow you to monitor websites that link to key domains and competitor sites, sort backlinks by social engagement, get notified as soon as new links are created, and send all the reports to Excel.
When it comes to pricing for BuzzSumo, it starts at $99 for the Pro plan, with the ability to try out a free 30-day trial if you choose Pro, Plus, or Large plan.
Having a solid backlink strategy can not only boost your page rankings, but it can also largely contribute to your online authority. Using one of the backlink checker tools from this list will help you monitor yours, as well as your competitors' backlinks. In this way, you will be able to target some of the reputable names in the industry that have linked to the content of your competitors and reach out to them for backlinks to your own website as well.
In any case, you won't go wrong if you opt for any of the above-mentioned tools. However, if you're on the budget, LinkMiner can be a solid option for you, while SEMRush is easily our top pick. That being said, which one of these tools will fit you the most depends entirely on your website's needs, so examine each option carefully before making your final choice.