Amazon FBA vs Dropshipping: How to Choose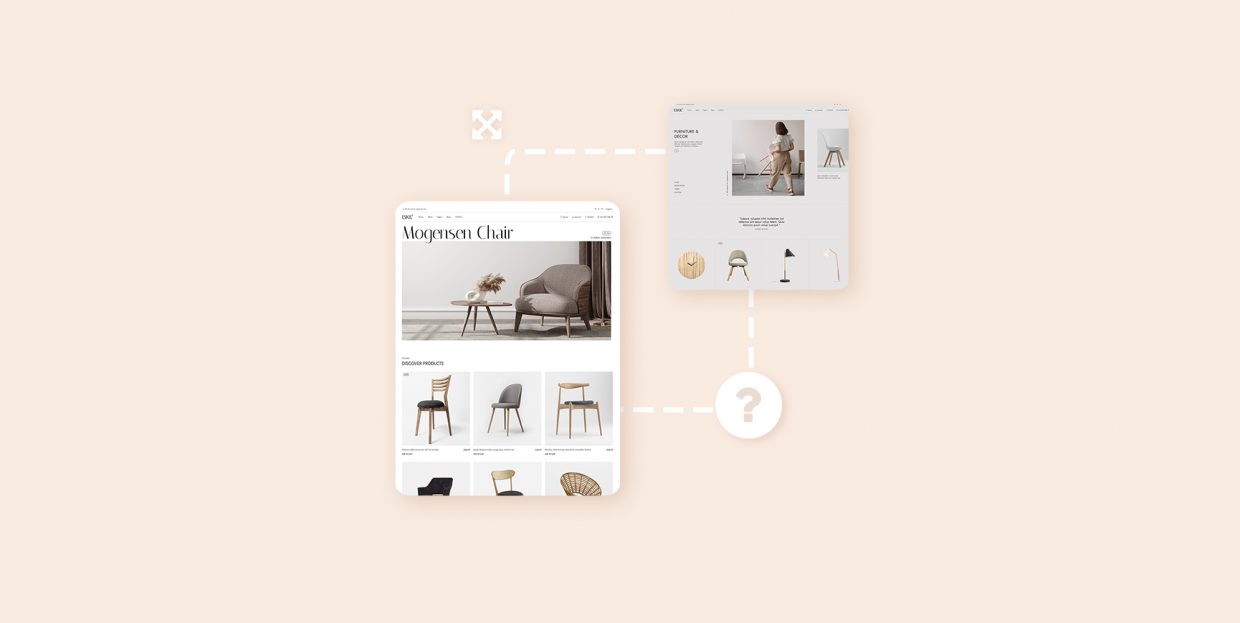 If you've decided that eCommerce is the best way to do your business and want to start running an online store, you've also got to decide on things like your ideal eCommerce platform and then also choose a suitable online store theme. But, your job doesn't end there – you have to determine what eCommerce business model you will be using as well.
Now, there are two particular models we'd like to talk about when it comes to this topic – Amazon FBA and dropshipping. Both of these options are considered good solutions for those starting out, and despite some of their core differences (which we will talk about shortly), the two models are still regarded as relatively similar. So, the question is – how do you decide which one of the two is more suitable for your business?
This time around, we will tell you more about Amazon FBA vs dropshipping to help you pick the direction that works best for your needs. We are going to explore the different benefits and drawbacks of both models and compare them against each other while we're at it, so make sure to read on.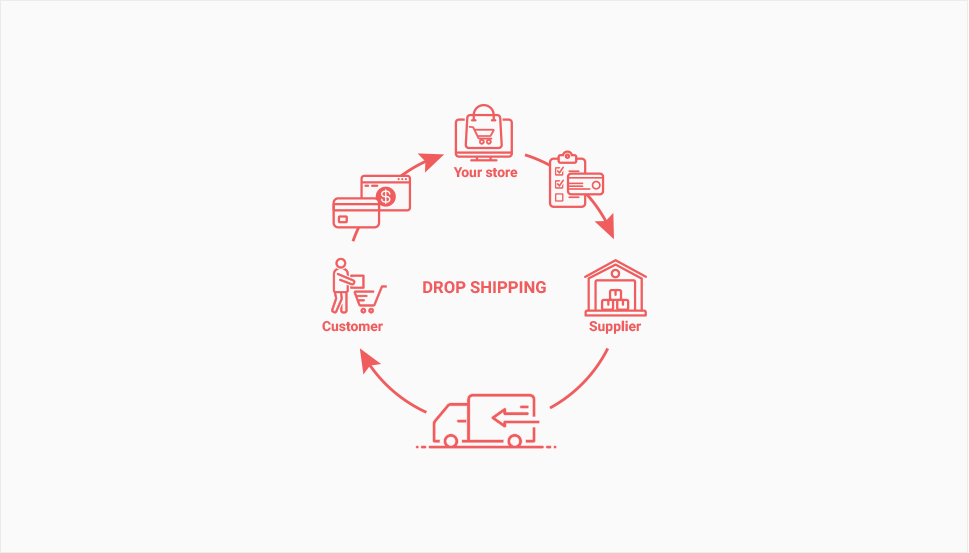 Simply put, dropshipping is a profitable eCommerce method that lets a store owner put up products for sale on their chosen platform, while the products are actually stored with the dropshipping supplier in different locations. What this means is that once a customer orders your product, you drop the order to the supplier, give them all the necessary customer information, and then they do all the work of shipping the product straight to the customer for you. This is a good model for small online businesses and retail stores or those who don't want to invest tons of money when they're starting out. Plus, it allows you to sell your products with ease and not have to worry about inventory and shipping, as the supplier handles it all in your stead.
As a popular eCommerce platform for showcasing, promoting, and selling products, Amazon allows two different options when it comes to dispatching products. The first requires you to do so yourself, while the other allows you to dispatch products to your customers using Amazon's FBA service. Short for Fulfillment by Amazon, the Amazon FBA service allows you to put up your products on Amazon's platform, and then for every order, Amazon picks the order (previously sent by you to their warehouse) and then packs and ships the product(s) to the customer. Also, you don't have to worry about returns or customer service as your dropshipping supplier will do this for you as well. This particular method is more suitable for bigger businesses that want to cater to a larger customer base and wants to scale with time.
While it might seem like the two services are essentially identical, there are some core differences between the two. Also, there are some specific benefits and downsides that are specific to each method. So, to help you understand which method works better for your particular eCommerce business needs, we will break down the pros and cons of dropshipping and Amazon FBA in more detail.
First things first, with dropshipping, you can run your eCommerce store virtually from anywhere. That's because you essentially never need to handle your products in the first place. Your job is to take care of the orders and payments and deal with refunds and returns, but your dropshipper will always handle the storage, packing, and shipping for you, which is a huge timesaver. Plus, you won't need any upfront investment, so dropshipping has a lower capital risk overall.
It's particularly easy to start a dropshipping website if you're using a platform like WordPress. In case you decide to go for the dropshipping method and plan to use WordPress for your online store, you should also check out our article on how to start a dropshipping website with WordPress to learn more on the subject.
While it's true that with dropshipping you don't need to deal with a big upfront investment, there are still chances of receiving less profit than you'd like to, simply due to high competition. For example, if you want to sell a $30 product for $60, it would be very hard to do so as other retailers will most likely offer identical products at a much cheaper price. So, you'd have to settle for selling your product for something like 35-40 dollars at most. Also, there are chances that your supplier won't offer accurate or comprehensive product info. If customers have any questions or concerns, you basically only depend on the information shared by the supplier.
One great benefit of opting for Amazon FBA is the fact that, on top of taking care of storing, packaging, and shipping your products, this service will also handle all your refunds and returns, and even offer excellent customer service. This gives you time to focus solely on growing and scaling your business. You can also expect to earn a bigger profit as Amazon allows you to sell products at a higher price on their site. Plus, you get the benefits of Amazon's overall good reputation as a service and will also be able to reach their global client base.
Even though Amazon FBA might seem like a flawless choice at first, there are some cons to using this service, too. For one, Amazon has some fixed shipping fees you need to take into consideration, and you need to invest a considerable amount of capital to get started with them in the first place. There's also a huge competition to take into account as the Amazon market is quite popular to begin with. Last but not least, when it comes down to it, all customers belong to Amazon, and you won't ever be able to get into direct contact with them or build an email list further down the road.
Dropshipping vs Amazon FBA: The Final VerdictA
Now that we've explained all the different pros and cons of each eCommerce method, it's time to do a quick recap. In general, dropshipping is a better option for smaller businesses that are only starting out and don't want to invest capital upfront, so there's less risk involved. Another reason why dropshipping is so convenient is the fact that you can run your business virtually from anywhere. Still, there are some downsides to this method as you don't have much control over the customer service, so there's a possibility you won't get to help your customers with all their needs. Also, you will receive a lesser profit margin in general.
On the other hand, Amazon FBA is a great option for businesses that plan to scale and expand their customer base. You will be able to enjoy all the perks of using the reputable Amazon platform, including their top-notch customer service. However, you should keep in mind that doing business with Amazon FBA does require a bigger upfront investment, and you have less control over your products and selling strategies in general.
All in all, both services do have their own benefits and drawbacks, so we do advise you to consider the options of each model carefully before you decide which one best fits your business requirements.