9 Best Affiliate Plugins for WordPress
Affiliate marketing is a very clear-cut type of arrangement. If you're a business owner, you can precisely define what it is that you expect to get from a publisher, and under which circumstances you pay them a commission. If you're a publisher, you know exactly which products you're promoting and what your audience needs to do to get you paid. That's what makes up the basis of what affiliate marketing is.
Everything in between, you can handle with WordPress affiliate plugins. Whether you need a way to manage your affiliates, shorten and pretty-up your links, or automatically add them to your website, there's a plugin or two out there that can help. We've listed ten of them. You're bound to find a plugin you could use among them, whether you're a business who runs an affiliate program or a publisher who uses it to monetize websites. The list includes:
The ThirstyAffiliates Affiliate Link Manager is the free version of the ThirstyAffiliate WordPress affiliate plugin. It's a cloaking plugin — it lets you shorten and change the affiliate links you get from your program to make them more manageable and to avoid commission theft.
But even if your affiliate program isn't too fond of link cloaking, you can uncloak the links and still use the plugin to manage them, add images to them, and view click statistics.
The paid version of the plugin greatly expands its usefulness with advanced automation, targeting, and reporting features, among others. It lets you automatically add links to keywords, for example, or use geolocation to direct your audience to affiliate links that are more relevant and appropriate to them.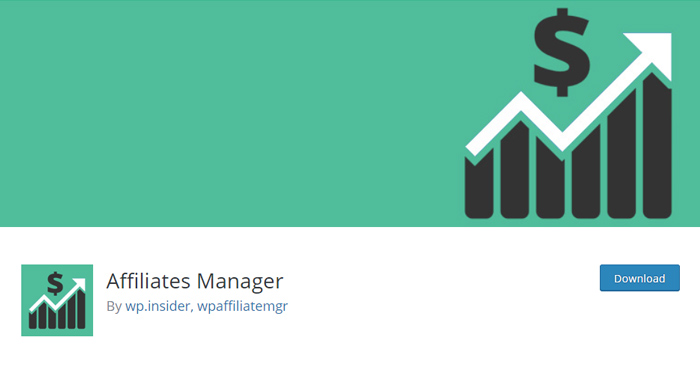 If you're using affiliate marketing to promote the products you're selling through a WordPress ecommerce website, it's important to pick an affiliate marketing solution that integrates with your online store software. One of the best things about the Affiliates Manager WordPress plugin is that it easily integrates with many ecommerce solutions, including WooCommerce, WP eStore, JigoShop, and Stripe Payments.
The affiliate registration process is customizable, as are the automatic messages that are sent out to affiliates. The plugin lets you manage and track your affiliates. You can set up payouts with a flat or a percentage-based rate, manually adjust them if need be, and manage payouts for individual affiliates if you want to. So whether you want to set up broad rules or micromanage your affiliate program, the Affiliates Manager plugin will help you do it.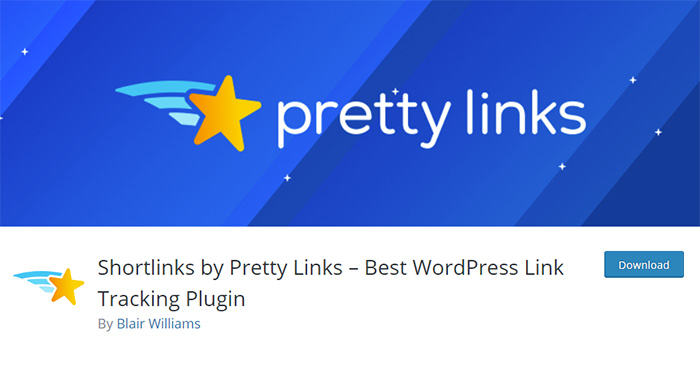 Shortlinks by Pretty Links is the free version of one of the most popular link management WordPress plugins, Pretty Links. As a link shortener, the free version lets you make those unseemly affiliate links look pretty and clean. It also allows some click tracking, which can provide invaluable information about your links' performance.
The Pro version of the plugin builds on the basic offering to include a wider range of redirections you can use when shortening your links. It comes with automation options, so you can remove link creation and tweeting about your new posts from your to-do list. You won't even need to worry too much about link placement, as the plugin will be able to take care of that, too, with keyword replacement.
The best things in life might be free, but AffiliateWP, one of the top affiliate marketing plugins for WordPress, isn't. The developer offers a 30-day money-back guarantee, and that's the only way you can try the plugin out before becoming a paying customer. Trying it out is something you might consider when you see how many features are packed in the plugin.
It all starts with an easy setup — AffiliateWP lets you launch an affiliate program in minutes. You can sign up an unlimited number of affiliates automatically or set up manual affiliate approval. Then, you can start tracking their performance — you'll be able to monitor everything from their referrals to their earnings. You'll have the option to set the type of the referral rate, and you'll even be able to pick between pretty and non-pretty links. And as if that weren't enough, you'll get access to up to 16 free and 14 pro add-ons, depending on the subscription package you choose.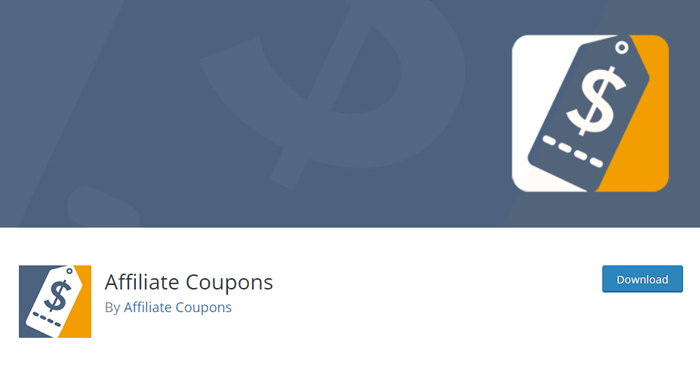 Adding coupons to your website is one of the ways you can use WordPress to start with affiliate marketing. You don't have to develop a coupon website, but you can add a coupon code here and there and earn a commission with every sale. If coupons are your affiliate marketing tool of choice, you should check out the Affiliate Coupons WordPress plugin.
With the free version of the plugin, you'll be able to take care of every aspect of using coupons for affiliate marketing. You'll be able to create vendors, create coupons, and link the two together. The plugin will also give you shortcodes to use to display coupons or give you an option to display them in a sidebar widget. With the Pro version, you'll get access to statistics, a click-to-reveal functionality, and many otherinteresting and useful features.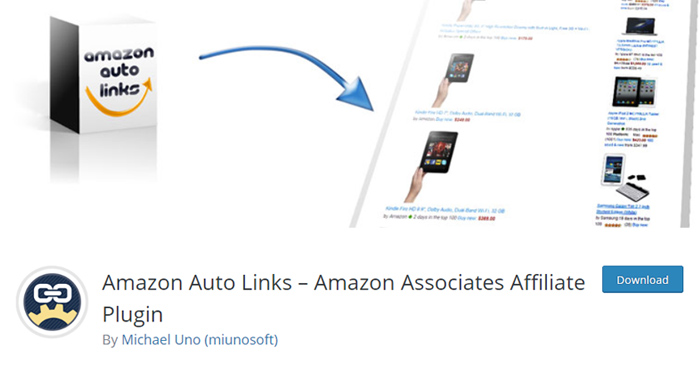 If your affiliate program of choice is to become an Amazon Associate and sell Amazon's items on your website, the Amazon Auto Links plugin is the perfect plugin for you. With it, you can set up and display Amazon Associates links in minutes, without having to constantly switch between your website's back end and Amazon.
With Amazon Auto Links, you will never again have to manually look for products on Amazon and do the copy/paste dance with the links. The plugin will do a lot of that work for you, and it'll make sure the links you use are up to date. You can easily display affiliate links on your website's pages, together with the content, or in a separate widget. The Amazon Auto Links will insert all the links for you.
AdSanity is a premium ad management plugin that packs a lot of punch without having too much weight — your resource pool will barely notice it's there. But you will know, and the people who come to your website will notice it, too.
What AdSanity does exceptionally well is it allows you to place your affiliate links anywhere on your website. Whether you want to use widgets, or shortcode, or template tags to add ads to your website pages, AdSanity will allow it. Best off all, it will allow you to tie the display of your affiliate ads to a timer, which makes it the perfect plugin to use in any situation that would require a countdown clock.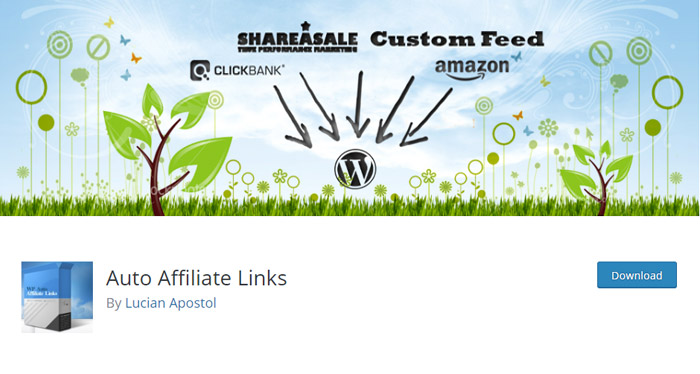 The more of those annoying manual tasks you can automate, the more time you'll have to spend doing the work that counts. For affiliate marketers, the manual tasks in question often have to do with fetching and placing the links. With Auto Affiliate Links, these tasks can become something you don't have to worry about.
Auto Affiliate Links can automatically extract and show links from sources such as Amazon, eBay, or Walmart in your content. All the links are added after the content is displayed, so there won't be any changes made to it. The plugin will also allow you to set the links and keywords manually, as well as choose whether you want to use no-follow or do-follow links, and even how many links you want to see in a single piece of content.
What's better than having one Amazon Associates affiliate plugin on a list of the best WordPress affiliate links? Having two of them, of course! While you might not be able to use them simultaneously, it's good to have some options when choosing the perfect plugin for you, and EasyAzon is as serious a contender for the spot as any other plugin.
EasyAzon will save you lots of time by helping you create links for any product you can find on Amazon using a shortcut — no more manual link generation for you. You can set the links to open in a new or the same window, and you can set them to be no-follow or do-follow. You can create settings for each separate page on your website or use global settings to encompass the whole website. Plus, you'll get access to some educational materials that should help you become a better affiliate marketer.
For affiliate marketers and affiliate program managers alike, a good plugin is one that can share some of the load of running or being a part of an affiliate program. Usually, this means expanding the functionalities that come with WordPress or specific plugins, but also provide specific solutions that are tailored for some of the more popular programs, such as Amazon Affiliates.
But these plugins will also often automate some of the work for you, making them indispensable for running an optimized program or being a part of one. So look carefully, test a couple of them out, and make sure the one you walk away with is the plugin that will fit your every affiliate marketing need.