8 Best WordPress Plugins Using AI and Machine Learning
These days, you can't escape the talk about artificial intelligence. While a lot of processes have already been automated a while ago with the use of machine learning and AI, today we see a boom of widely available tools like ChatGPT and Dall-E for generating conversations, digital images and pieces of content that can be used for anything from customer service to writing college essays.
There's a lot to be said about AI, its dangers and benefits, but it's a subject we won't be getting into today. Instead, we're going to investigate the ways in which AI and machine learning can help you with your WordPress website and benefit your business, and propose a list of the best WordPress plugins using AI and machine learning.
Before we get to the list, let's see what AI can do for your WordPress website.
How Can AI Improve My WordPress Website?
As we mentioned earlier, a lot of digital solutions already rely on AI to some extent. You've probably encountered AI a lot, perhaps without thinking about it too much. For instance, you may have interacted with a chatbot, or used AI to automate your mailing lists, check your grammar, generate keywords, but also to boost conversion and generate more sales.
If not – it may be time to start now.
There's a wide range of plugins and digital tools that can help you with all these tasks, and many others. AI-powered automation, which means using a computer program that is capable of making decisions and performing actions otherwise limited to the human intellect, can help you speed up your processes, save time and save money, too.
Some say that AI is going to take away people's jobs. Let's say you use it for customer service. You get a chatbot and fire your customer service agents? Of course not. You still need people to handle and manage the program, which is – it needs to be said – quite limited, at least in these stages.
Also, if you can't really afford a customer service agent, but you can afford a chatbot, the choice is rather clear. Later on, as you scale up, you will of course hire a person to expand the processes and simply do a better job. But in the starting phases, a chatbot can be of great help.
The same goes for translating your pages. Already thousands of websites are using AI translators. A human couldn't possibly manage that much work. And because machine learning is involved, the translation bots are becoming better and better at their job. With these bots, you obviously gain massive savings in all possible aspects.
Finally, there's a wide range of AI software tools for streamlining and improving sales processes. These use machine learning to learn about the funnel and the customers' needs and help you direct your efforts to just the right touchpoints.
Let's see what some of these tools are and how you can use them to boost the efficiency of your WordPress website.
By far the most popular spelling and grammar checker in the world, Grammarly is a solution that doesn't need to be integrated into your WordPress but simply works wherever you're working, as their PR puts it. We've already written about Grammarly in our piece on the best grammar checkers for WordPress, so we won't get into too much detail. We'll say, however, that you can use it not just to check your grammar and spelling, but your style, too. Grammarly helps with readability and helps you follow your defined style, and therefore improves the quality of your content. Grammarly is a free tool and you can add it as an extension to your browser or an addon to your MS Word. There are also two paid versions – Premium and Business, which also include features like tone suggestions, full sentence rewrites, style guide, brand tones and more, and start at $30/month.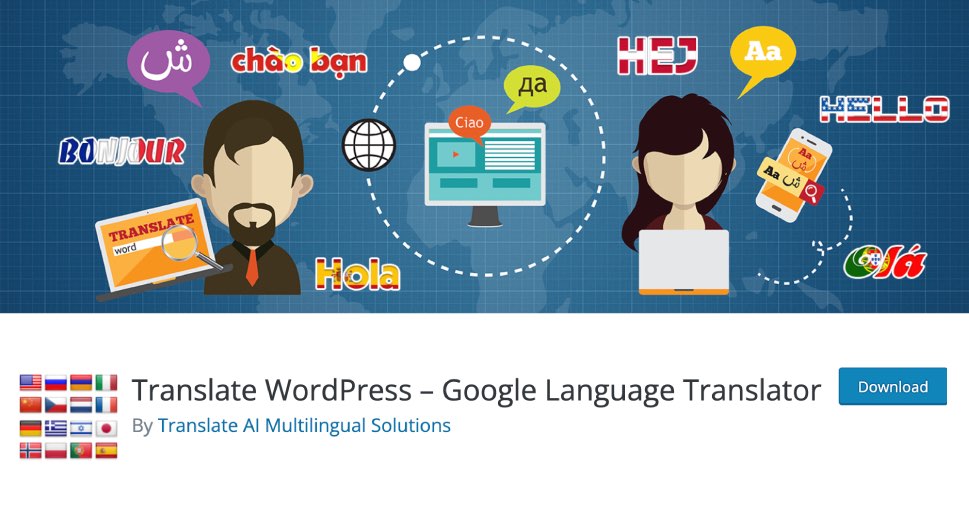 Translate WordPress – Google Language Translator, which is part of the GTranslate family, is an easy, reliable and user-friendly translation plugin that allows you to integrate free Google AI translation into your WordPress website. It translates everything on your website, from your pages and posts, through categories and tags, to your widgets, and menus. It comes with a floating language translator and language flags in the menu, and you also get the options to hide the "Suggest better translation" prompt and the Google Translate frame.
The paid version, with plans that start at $9.99/month, also includes multilingual SEO features, search-engine friendly URLs, hreflang tags, manual correction of translations, meta data translations, translation of JSON objects, schema.org microdata, centralized translation cache and live chat support, among other features.
In short, if you're expecting a lot of visitors speaking a lot of foreign languages, this plugin is the thing you need.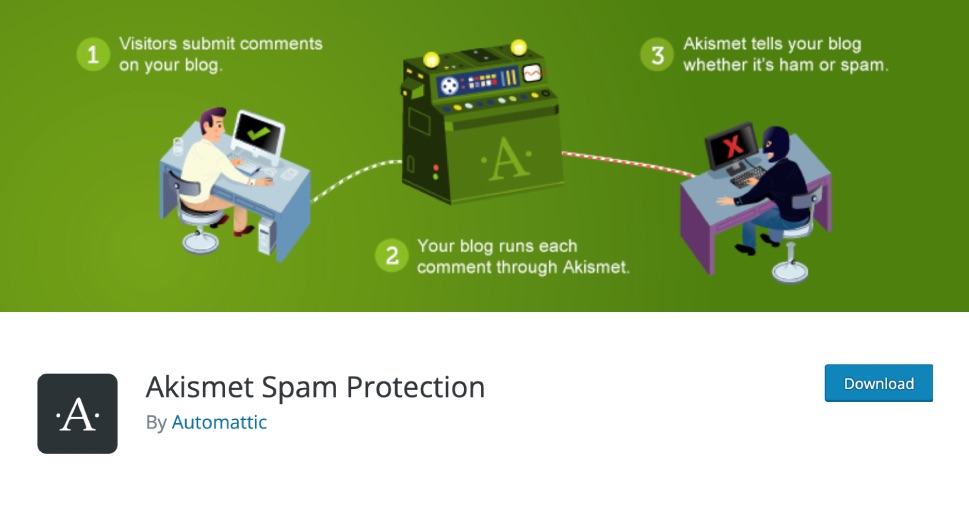 Akismet probably sounds familiar to you because it comes preinstalled with every copy of WordPress. In case you allow user comments on your posts and have deleted Akismet thinking you don't need it – quick, go back and reinstall it! Akismet uses AI and machine learning to detect spam comments and delete them so you don't have to bother with that yourself. You can, of course, review the blocked comments in case the program got something wrong and censored a "good" comment, but it rarely gets it wrong. In case you have a moderator on your website, the comment history allows you to find out which comments were filtered by the plugin and which were moderated by your associate. Akismet recognizes the content that is spam without any doubt and blocks it immediately, which saves you valuable disk space. The plugin is a freemium product and packs a lot of great features in the free version, but in case you want more, upgrades are available starting at $8.33.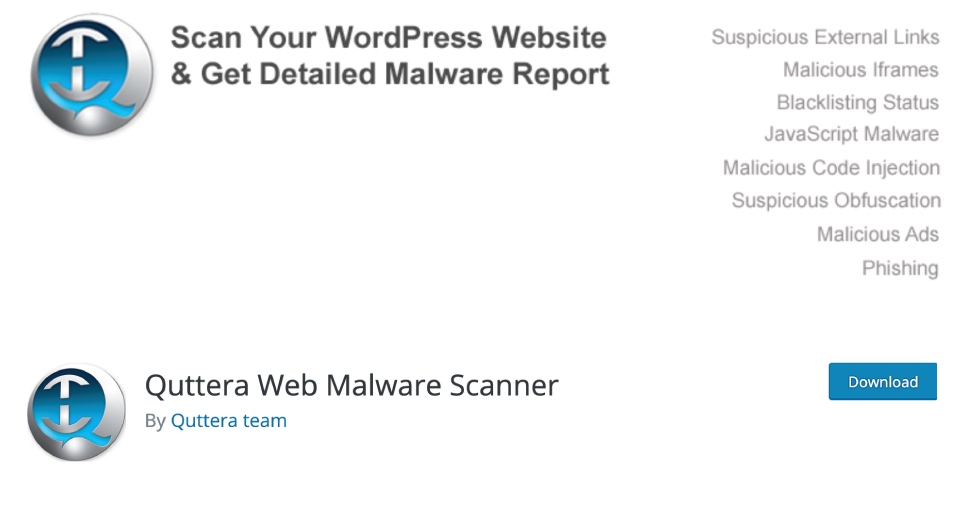 The web is a dangerous place full of virtual predators, viruses, shells and spyware, and you have to make sure your website is safe. Otherwise, you may lose precious work, precious data, not to mention the time and effort you invested in it. Quttera Web Malware Scanner is a free plugin that uses machine learning to scan for malware, learning from false positives and from usage. Note that it will not shield your website from malware but in case you get hacked or get under attack, it will help you scan and identify the culprits. It also scans for JS obfuscation, malicious iframes, exploits, malicious code injections, unauthorized redirects and more. What's also important, you can use Quttera to learn whether your website has been blacklisted by Google for whatever reason.
Tidio is a plugin that we like so much we published an entire article on how to use it. It's a freemium AI-powered chatbot plugin on the surface, but when you start looking into its rich features, it proves to be a full-fledged customer service platform. You can use it to improve leads and sales by offering world-class support using live chat, chatbots, Messenger, Instagram and email integration, and turn your operations into a real omnichannel strategy. The live chat, which is free, integrates into your browser, both on desktop and mobile, and is highly customizable. The free version will also get you a chatbot for up to 100 customers. Paid plans, which start at $15.83/month, allow for more conversations and operators, analytics, chatbot templates, live visitor lists, permissions, live typing multisite support and more.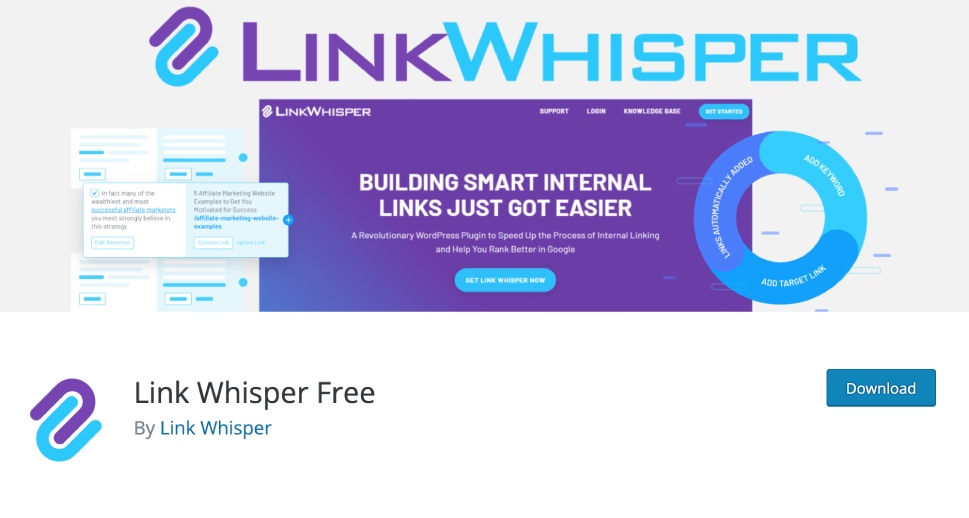 If you're looking to optimize your internal linking, then you need to check out LinkWhisper. Powered by AI, the plugin, once installed, suggests (or "whispers") internal links to you as you write your content. These contextual suggestions are a huge time-saver, especially for big websites and blogs with a lot of content. You no longer have to try to remember what's a good article to link, and possibly miss out on a great chance to boost your SEO by strong internal linking. The plugin also helps you identify your orphan pages, i.e. pages that have no internal links pointing to them. Thanks to the reporting feature, you will get a clear picture on this, as well as on the total number of inbound and outbound links in your content. The premium version, with plans starting at $77, comes with more in-depth reporting, including broken links and 404 errors.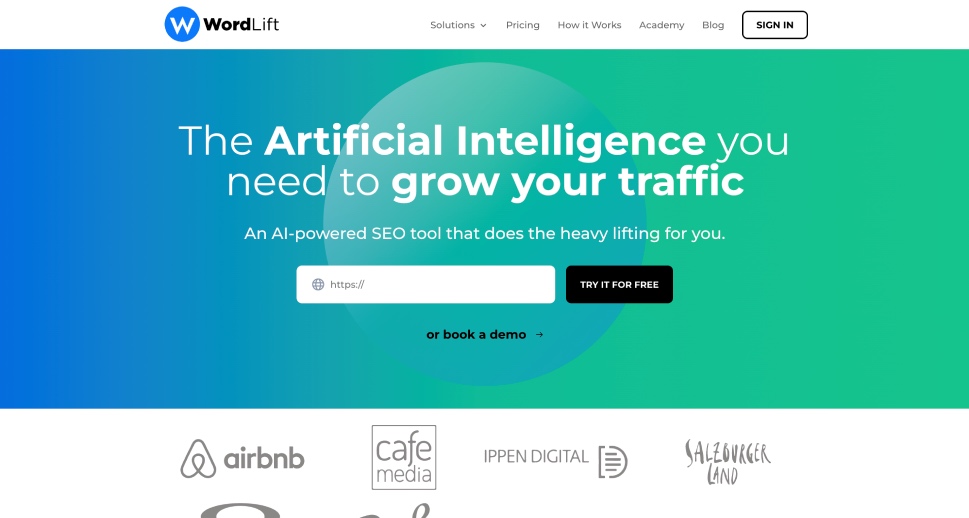 WordLift is a powerful AI-powered solution that integrates with WordPress to boost your SEO efforts. Its main focus is on automating SEO by generating structured data and creating custom knowledge graphs. It supports from ten to hundreds of Schema types (depending on the plan you choose) and therefore helps your website be more recognizable by search engines. The custom knowledge graph is created specifically for your content using markup for regions, categories and topics. This allows Google to better understand your content and makes it more likely to index it and rank it well. In addition, WordLift helps you create better articles through contextual content and linking recommendations. This way, it also cuts down on the time you have to spend creating quality content and helps you with brand reputation and sales. The starter plan costs $49/month and the richest plan, created for business and eCommerce, is $199 per month.
Rank Math is a tool that deserves no special introduction in our magazine. We compared it to Yoast and investigated whether it is really the best free SEO tool around, and it's the plugin we use for our own SEO purposes. If you're not familiar with it, Rank Math is a freemium SEO plugin for WordPress that helps you automate a lot of processes aimed at optimization. The plugin has recently introduced Content AI, a feature that provides useful recommendations for keywords, links, titles and meta tags. It also suggests the number of H tags (and how to word them), as well as the optimal number of links to use in a piece of content. In addition, it provides you with related keywords, extra keyword info and Schema-ready FAQ.
Note that while most of Rank Math features are packed in the free version, Content AI isn't – the cheapest plan starts at 19$/year, which is still pretty convenient. However, the plans are tiered by credits, and you can either purchase the credits or earn them by using one of Rank Math's pro plans. The tool will use one credit each time you research a keyword, and the cheapest plan comes with 50 credits.
These are, of course, not the only WordPress plugins using AI and machine learning, but they are our favorites, and it's our blog, and we make the calls. Jokes aside, we have tried and used each of these tools and we can vouch for their efficiency and guarantee that each of them will improve the performance of your website one way or the other. If the budget allows you, we recommend using them all, as we made sure to include the plugins that each have a specific task to perform.
AI and machine learning are the future, there's no doubt about it. Our job is to harness their power and make sure they work for us, make our work and our life easier. It is entirely possible, and these plugins are the best proof.