5 Essential WooCommerce Growth Hacks
Here's why we all like WooCommerce: it is one of the most budget friendly eCommerce platforms for starting an online store, whether you plan to incorporate dropshipping, private labeling, or even go with a flat out SaaS model.
One fact that keeps me amazed is that WordPress powers more than 36% of sites on the internet, even though there are hundreds of other content management systems for people to choose from. And almost all online stores created with WordPress use the WooCommerce plugin to power their eCommerce platforms.
One of the great things about WooCommerce is that it offers a lot of free and paid add-ons you can use to further tailor the functionality of your shop website. However, you don't necessarily need to spend a lot of money to grow your WooCommerce store. Today we are going to be talking about the top WooCommerce growth hacks you can use to boost your store and generate more revenue.
What are WooCommerce growth hacks?
Growth hacking is an umbrella term that covers various techniques focused on growing new startups in a limited time with little to no budget.
The term growth hacking was first coined by Sean Ellis to describe the growth process of agile organizations. Most early-stage startups have limited budgets, and they require techniques that create massive growth. The main goal of growth hacking techniques is customer acquisition with as little spend as possible. Growth hacking has been used by lots of startups that are now household names, including Airbnb and Dropbox.
A growth hacking team consists of marketers, developers, engineers, and product managers that focus on getting the best results from the existing audience base. Each one of the growth hacking teams optimizes processes within its dedicated field using smarter, low-cost alternatives to traditional marketing. Alternatives such as social media, viral marketing campaigns, and focused advertising, as opposed to, for example, paid ads.
WooCommerce growth hacking is focused on implementing similar techniques to boost SEO and increase sales for online stores.
5 WooCommerce growth hacks to kickstart your eCommerce store
Use referral marketing for customer retention
Referral marketing is one of the most underrated techniques in the marketing ecosystem. It is one of the favorites of every growth hacker. The reason for this is simple: it works!
A referral campaign is a word of mouth technique that provides rewards (discount/cash/points) to both referees and referrers for recommending certain products to friends and family. By using a referral campaign, not only do you increase your chances to retain your existing customer, but you can also acquire a lot of new customers. One great example of this is Airbnb. For years they have been running a campaign where every referral made by an existing customer turns into a new customer, with the existing client receiving a $25 discount on their next booking.
One of the easiest ways to implement a referral program on your WooCommerce store is to use a referral marketing tool. This way, you'll be able to fully implement your referral strategy into the entire purchasing process on your site in a smooth and unobtrusive way.
Leverage your content marketing game
Content marketing is a cheap source for conversion-friendly traffic, and it is something you'll see often in growth hacking. But, not just any content works. In fact, 95% of content online has zero links, and therefore zero traffic:
To grow and hack your WooCommerce store through content marketing, you can use multiple types of content, such as blog posts, videos, infographics, ebooks, and more. But the best of all these is, without doubt, starting a blog. You can either set up a new blog site or you can add a blogging page to your WooCommerce store. Beyond simply allowing you to grow your store, keep in mind that a blog can help you make money in other ways as well. While a WooCommerce store is great, it never hurts to diversify your business income, and a blog can help you do just that.
Next, look for keywords that offer low competition and high search rates. There are a lot of keyword research tools for finding keywords that will rank in little to no time and drive powerful traffic via search engines. Use our free guide to get a head start on keyword research.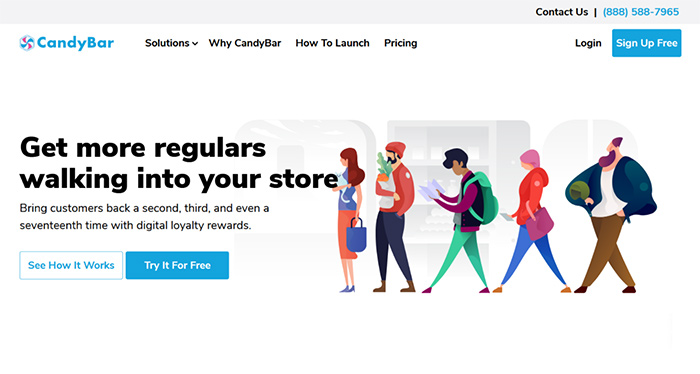 Another thing that growth hackers focus on is building customer loyalty. A loyal customer not only provides a better ROI but also brings in new customers. Loyalty was one of the top reasons why customers chose Amazon over other eCommerce stores at the start of the COVID-19 pandemic, leading to Amazon traffic being increased by 100M.
The simplest way to build loyalty is to thank your customers for choosing your brand over all the others. You can offer a loyalty discount or a membership based on purchases, or you can simply send a thank you card.
You can promote your loyalty program using WP chatbots, for example. You can design a bot to inform site visitors about your offer, and even answer frequently asked questions in a fully automated way.
Focus on email marketing optimization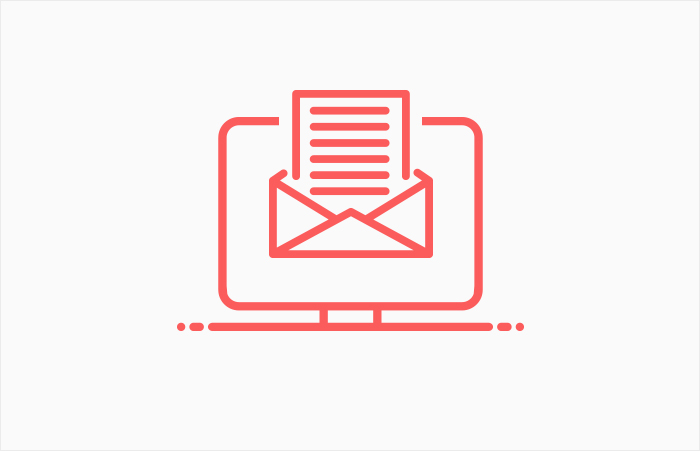 Email marketing is a strategy most WooCommerce store owners use for the launch of a new product or service. However, this technique has become saturated over time. You need to shift to a more personalized approach based on your individual customer. If you start with cold email campaigns hoping that the relevant audience might convert, you might not get the best results.
The simplest way to personalize your email is with an email automation platform. This type of platform lets you focus on individual aspects using features like segmentation, A/B testing, custom template designs, and so on. Alternatively, you can couple your email marketing campaign with your social media to create a 360-degree customer marketing strategy.
Use cloud communication for personalized marketing
Cloud phone systems are the future of customer retention. If you can connect personally with your customers or offer them a tailored customer marketing experience, then you can increase your growth more than your competitors.
A cloud-hosted telephony solution lets you make calls from any laptop or mobile device. This is especially great for those who have a micro niche eCommerce store and want to scale it. You can provide real-time support to your customers and connect with them on an individual level.
There are a lot of other WooCommerce growth hacks that you can use in addition to the ones we talked about. The only barrier is how much experimentation you're up for.
Additionally, if your WooCommerce store is dropshipping-based, try to add more niche-specific products for a better upselling and cross-selling experience. Plus a great way to generate trust-worthy alliances is by giving away your brand merch. You can create your merchandise using online print on demand companies and make your customers remember your WooCommerce store for a longer time.
And of course, one thing that goes without saying when we talk about growth hacking is a well-optimized, high conversion theme for your WooCommerce store.