12 Most Useful WordPress Widgets
WordPress is well-known for its user-friendly and scalable interface which leaves plenty of room for growth and expansion. One of the best ways to expand the functionality of your website and make it both more attractive and more practical for your visitors is to add different types of WordPress widgets.
Simply put, widgets are tools that allow you to add all sorts of useful features and elements to a variety of predefined widget areas (like the sidebar, footer, and so on). Some widgets come with WordPress right out the box (such as search bars, categories, or navigation), while others come integrated with different WordPress themes and plugins.
Since there's a vast number of widgets that provide all sorts of features and functionalities, we've decided to round up a list of the best ones. So sit back, relax, and check out our top picks of the most useful WordPress widgets:
Even though WordPress comes with a Recent Posts Widget by default, the Recent Posts Widget with Thumbnails gives you one additional option, just like its name suggests – it allows you to display the list of your most recent posts, but with thumbnails. And that's not all – you can also display your posts with excerpts, dates, categories, and so on. The widget itself is pretty simple and lightweight, and the 100,000 active installations of the plugin on WordPress.org are only further proof of its effectiveness.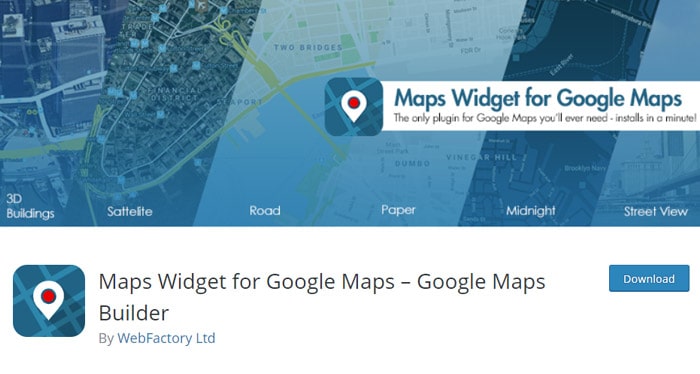 Used by over 100,000 websites worldwide, the Maps Widget for Google Maps is an ideal plugin for small and big businesses alike. The widget itself allows you to add and display a Google map with a thumbnail and a lightbox to any of your widget areas. If you choose to buy Maps Widget Pro (the pricing of which starts at only $18.99 a year), you can get additional options such as the ability of choosing the map type that fits you and your business the most, changing the color scheme and lightbox skin, adding a shortcode to any page or post, and more.
If you have a WooCommerce-based website and conversions are really important for your business, then Popups by OptinMonster is a great option for you. This WordPress popup plugin allows you to create various types of opt-in forms with the help of prebuilt templates (such as signup forms, limited offers, etc.) and add them with the OptinMonster widget to your sidebar or any other widget area on your site. These opt-in forms can serve as powerful conversion tools that can also help you generate more leads and turn your visitors into customers. Aside from the widget itself, there are many other useful features that come with OptinMonster that you can view in more detail if you go to their official website. The minimal pricing (for the OptinMonster Basic package) starts at $9.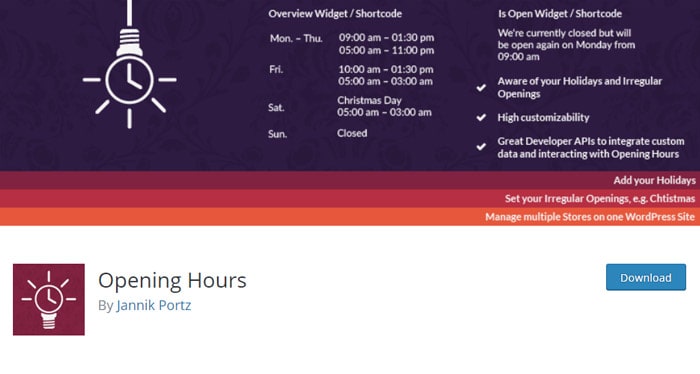 Opening Hours is a simple plugin that will prove particularly useful for any business. You can easily define the opening and closing hours for each day that your business is open, as well as specify the days when you're closed. Moreover, you can add several working periods a day, change the time and date formats, add multiple sets of opening hours (for example, one for your restaurant and another for your bar), and so on. The plugin comes integrated with 4 highly customizable widgets – an Overview Widget (that lists all opening hours), Is Open Widget, (lets visitors know if your business is currently open or closed and can display when it will be open again), Holidays Widget and Irregular Openings Widget.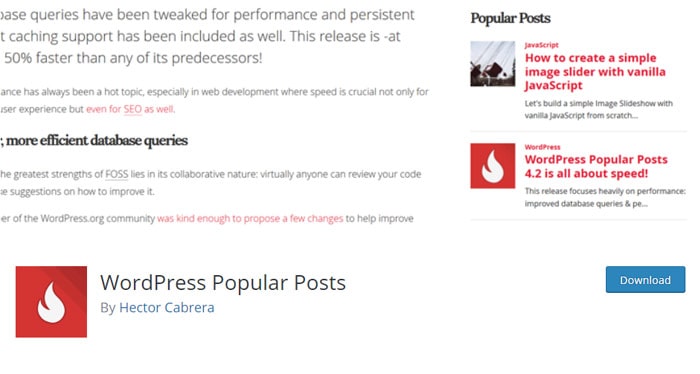 As the name indicates, the WordPress Popular Posts plugin allows you to display your most popular posts in WordPress. You can either add a widget into your sidebar or show your popular posts anywhere on your site with the help of a shortcode. There's the possibility of adding multiple widgets at the same time, all of which can have their own individual settings. Also, you can group the most popular posts according to the specific time range (such as the last 24 hours or last 7 days), or order the list by comments, views, or average views per day. Additionally, you get access to the statistics dashboard that will allow you to see how your popular posts are ranking directly from your WordPress admin.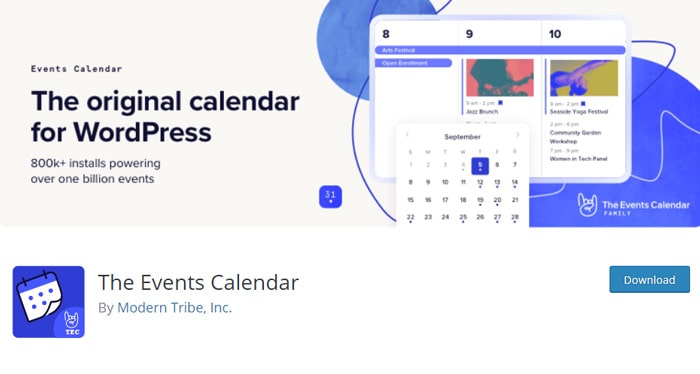 Created by Modern Tribe, Inc., this massively popular plugin (with currently 800,000+ active installations under its belt) is ideal for creating an events calendar. The Events Calendar plugin is easily manageable and comes packed with plenty of useful features. But the one that we found particularly interesting is an Upcoming Events List widget. If you add this widget to your sidebar, it will allow you to display all your upcoming events in a neat and organized manner.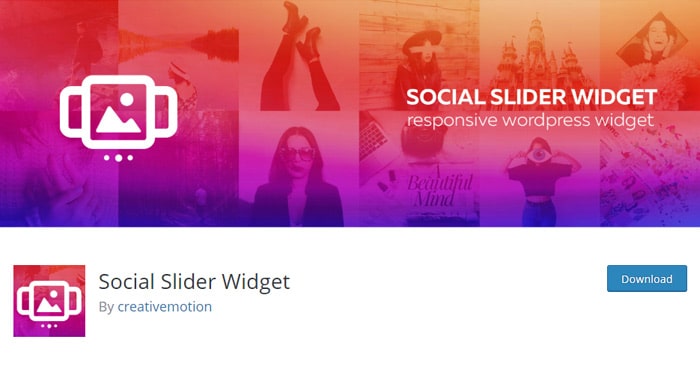 If you use Instagram as a part of your social marketing strategy, then this plugin may be of particular use to you. The Social Slider Widget plugin is super easy to use and lets you display your Instagram feed as a widget, or even on your posts and pages with the help of a shortcode. You can display your images in the form of a slider or as thumbnails, customize the size and number of images, sort them by popularity, date, or at random. There's also the Pro version of the plugin, with which you get to authorize multiple Instagram accounts and show several different feeds at once, display the number of likes and comments of each post, view your photos and videos in a beautiful pop-up lightbox which will prevent the users from leaving your website, and so on.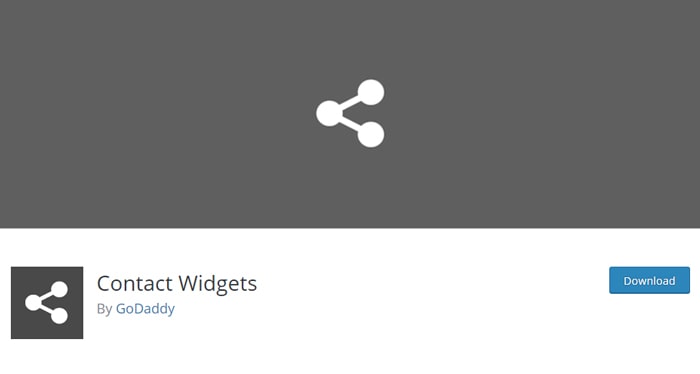 If you install Contact Widgets by GoDaddy, you will be able to display your social media and contact information in a simple, but beautiful and user-friendly manner. Two different widgets come with the plugin – Contact Information and Social Media Profiles. The former allows you to display your email, phone number, fax and address, and even includes the map option. On the other hand, the Social Profiles widget lets you add your social media profiles by simply clicking the social media profile you want to be displayed and adding the address of your social media profile. You can turn the labels on or off and reorder them in any way you want with the help of a simple drag and drop.
With a near-perfect rating of 4.9 out of 5 stars and more than 300,000 active installations, the Image Widget plugin is a simple, but powerful way to add image widgets to any widget area on your site. The plugin is completely responsive out of the box and comes with the options to change the image size and alignment, add the title, description, and image link. In case you need additional features, you can upgrade to Image Widget Plus for only $29. This Pro version of the plugin offers multi-image support and allows you to add gallery slideshows, lightboxes, or random images to any given widget area.
WP Tab Widget is a simple and lightweight plugin that allows you to group together and neatly display recent posts, popular posts and comments all within a single widget. You can select the number of tabs you want to display (you can choose between Popular, Recent, Comments, and Tags), change the tab order, enable or disable pagination, etc. It's also easy to modify the CSS in order to fit the style of your WordPress theme better.
Putting up testimonials on your site is always a good way to market your brand to potential customers. With Testimonials by Axelerant, you get to display the reviews or quotes of others in the form of a slideshow or a list. If you want, you can pick your testimonials by categories or tags, order them in any way you like, mix images, text and video together, and so on. Testimonials Widget Premium brings in some additional features, such as 5-star ratings, widget support, excerpts, and read more links.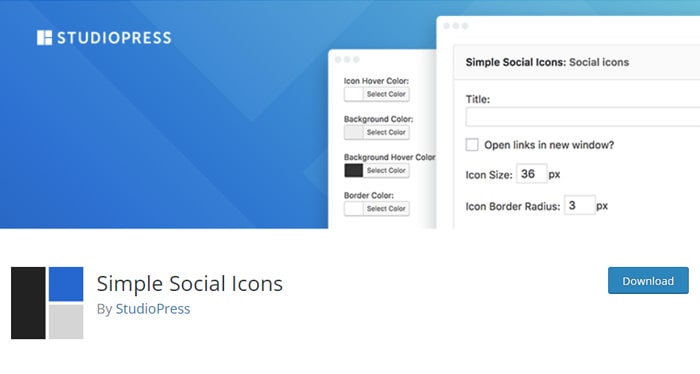 Built by StudioPress, this is another easy-to-use widget with over 200,000 installations that will help you display icons of your social profiles. The Simple Social Icons Widget allows you to pick which social networks you want to link to, customize the icon background and font color, size, and alignment.
Even though there are thousands of plugins that come with all types of widgets imaginable, it still might be tricky to find the ones that will truly add value to your site. That's why we did our best to single out only those with the tried-and-true widgets that offer various types of functionalities to any website – from the contact and map widget plugins to those with social icons and image widgets.
Most of the widgets we've listed here can be downloaded for free or can be upgraded for a reasonable price. You only need to decide the options that work the best for you according to your personal or professional needs.