12 Must-Have Mobile Apps for WordPress Admins
As a WordPress website owner or developer, you must've run into situations where you wanted or needed to access your website despite not being able to do so from a computer. After all, running a website can be quite demanding, and it's impossible to remain glued to your desktop or laptop computer all the time.
Luckily, there are plenty of mobile apps that allow you to manage your website whenever you want, wherever you are in the world. For this purpose, we've singled out some of the best mobile apps for WordPress admins that will help you successfully run your website on the go.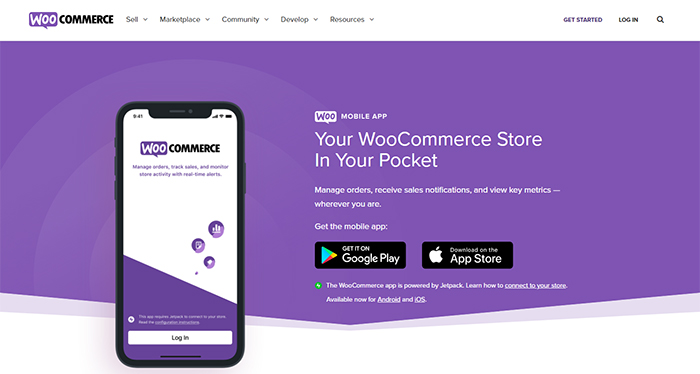 Running and managing your online store from mobile has never been easier thanks to the WooCommerce app. With this app (available for iOS and Android), you will be able to see which products are having the best performance and check your revenue and visitor data by day, week, month, and year. Also, you will get to view and manage your order information, including products, customer data, shipping details, etc.
Last but not least, you will receive notifications about your store activity, together with new orders and product reviews. What's also interesting is the optional ca-ching sound that rings whenever you receive a notification.
If you're completely new to WooCommerce, then you might want to check out our in-depth WooCommerce tutorial.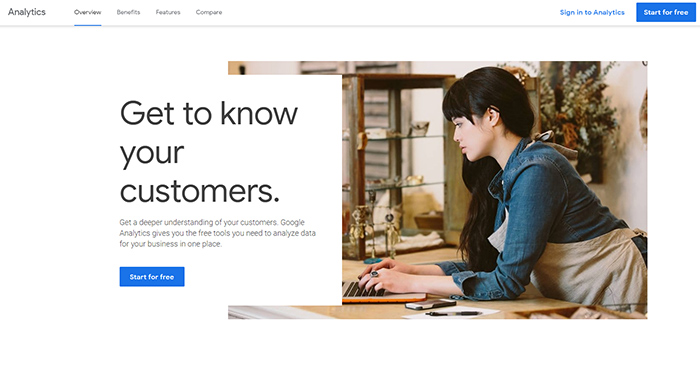 As one of the most powerful analytics tools that can be found on the web, Google Analytics can be quite useful to any website owner. This tool allows you to keep track of different website activity, such as the number of your website visitors, what they do and where they come from, the duration of a specific session, the number of pages per session, individual bounce rate, and so on. With the help of a Google Analytics App (available both for Android and iPhone users), you will be provided with real-time standard metrics reports on your mobile device, you will be able to build your own reports, save any reports to your dashboard and come back easily to them, and so on.
If you want to track your website outages, Pingdom is a great performance monitoring tool. The Pingdom mobile apps for iOS and Android will allow you to monitor your website from anywhere. The app allows you to connect to real-time uptime monitoring services, view the current status of the servers and the websites you keep track of, and more. Plus, if you want to try out the Pingdom mobile app, you get the possibility of a 14-day free trial.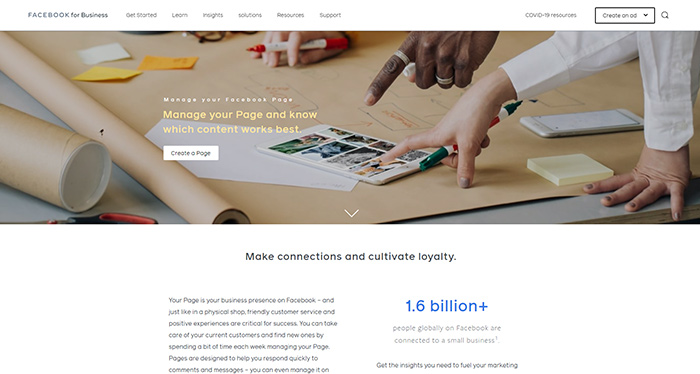 Facebook Pages Manager is a great app that allows for the efficient management of your Facebook Pages, all with the goal of increasing your Facebook activity. You will get to publish posts, add photos, comments, and more. Also, using this app will allow you to check how your posts are doing, and you will also be able to see all notifications and other activities related to your pages.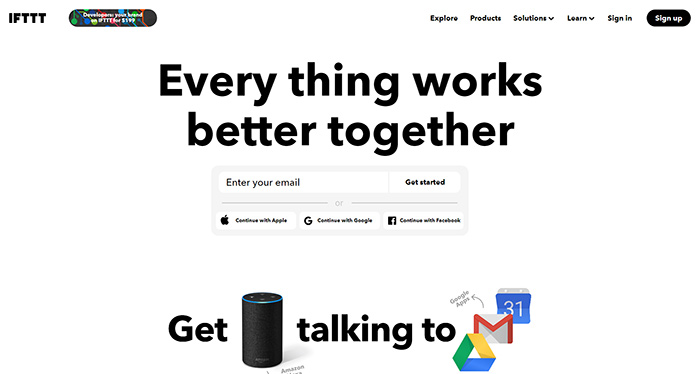 IFTTT is an online automation tool that helps you connect various web services, devices, and apps. Of course, this includes your WordPress website as well. The tool works by activating applets that help you automate your workflow and manage these automatic actions with ease, wherever you are. With the IFTTT app, you will be able to auto-post to multiple social media accounts, automatically download or back up your files once you upload them to a social network, trigger events based on your location, and much more.
Writing on smaller devices can get annoying quite fast, and this is especially true when it comes to mobile phones. IA Writer is the writing app (available both for Android and iOS) that creates a perfectly clean and distraction-free writing environment, in turn making writing articles from your mobile phone easier. Once you're done with your article, you can easily connect IA Writer to your WordPress site if you wish to publish it.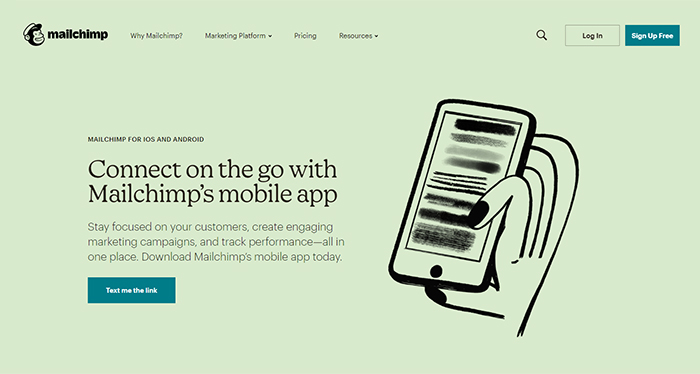 MailChimp for Mobile brings you the ability to manage all your email marketing campaigns from any location. The app will help you easily identify your newest website audience and find out how they respond to your marketing. You get an overall audience activity, you can view contact profiles, and even add new ones directly from your mobile phone. Of course, it's needless to say that you will be able to work on your email campaigns as well. Additionally, the app will allow you to get sales alerts, resend emails to those users that haven't opened the first one, and even give a nudge to the shoppers that have forgotten their carts by sending them an abandoned cart email.
Ever had a perfect idea that just won't leave your head, but you can't really take any action because you simply don't have access to your computer at that time? Evernote is here to change that. Available on all mobile devices, this useful app allows you to take notes, make to-do lists and voice memos, create bookmarks, and even take photos and videos of anything that inspires you. Also, you will be able to keep track of all your deadlines and collaborate with your team on the go.
If you're someone whose job requires frequent file-sharing or constant collaboration among teams, then Google Drive is a must. This great tool allows you to have easy and secure access to your files and folders from any device, including mobile phones. You will be able to store and share different documents, manage your spreadsheets, and collaborate with your team with total ease regardless of your location.
If you own an eCommerce store or need to accept any money transfer online, using a service like PayPal is practically a necessity. This popular payment gateway also comes as an app for iPhone and Android. The app itself allows you to see your latest PayPal activity, receive notifications about your payments, send and receive money, transfer money to your bank account, and so on. We have to note that you need to sign up to a PayPal account in order to send and receive payments with this app.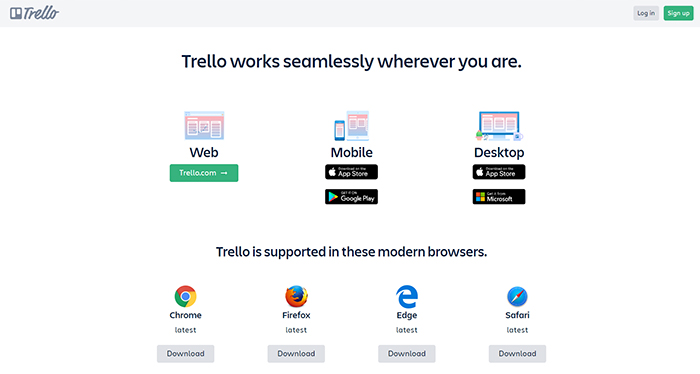 Here's another awesome organization management tool that can be used both for making collaborations with your team and for individual purposes. Trello helps you maintain your productivity and organize your projects in a fun and rewarding way using to-do lists, cards, and boards. You can easily collaborate on projects wherever you are by adding comments, attachments, due dates, and more to Trello cards. Moreover, you will be able to give a whole new dimension to your projects with the help of the Calendar view of all your due dates. Plus, you can even include location to your cards to create a Map view, if you need to.
Whether you're away on a trip, commuting from one place to another, or simply can't be bothered to get out of bed, mobile apps for WordPress admins will make it quite easy for you to manage your website quickly and efficiently. If you aren't using desktop versions of some of the tools on this list already, we're sure you're at least familiar with what they're capable of. And even though most of these mobile apps don't contain as wide a range of features as their desktop counterparts, they will still help you perform some basic actions related to your website and keep track of what's going on while you're away from the keyboard.