JPG vs JPEG: Is There a Difference and Which One is Better
If you have even a passing familiarity with digital graphics, you have most likely noticed the .jpg and .jpeg file extensions some of the image files have. You may have wondered if there is a difference between the two, and, especially if you are a webmaster looking into optimizing image files for a website, which one is better and for which purpose. You may have also been looking into using the .png format on your website, and there are merits to that notion, too.
This article is here to resolve the .jpg vs .jpeg dilemma.It's a long story which involves some history of computing, which we will begin with. If you just want the lowdown, feel free to scroll right through to the appropriate section.
Here's what we'd like to talk about:
Our story begins in 1992, with the creation of the JPEG standard. JPEG is part of the ISO system of standards – the system supported and maintained by the International Organisation for Standardisation. ISO is the most respected standard-setting international body, and it is comprised of representatives from various national bodies. In a nutshell, ISO standards are why your credit card will fit an ATM in Hanoi and Halifax both – and that's just a small part of what the organisation does.
JPEG stands for the Joint Photographic Experts Group, the ISO committee which created the standard for encoding. The standard itself is the codec – how an image is compressed into bytes and decompressed for display – rather than the file format.
JPEG is a widely recognized and broadly applied standard, especially for high-quality, colourful images, as it supports over 16 million colours displayed using the RGB colour model. JPEG is used not only in computers, tablets, and mobile devices, but also digital cameras.
Unexpectedly, when comparing .jpg to .jpeg, one arrives at the conclusion that the only difference is the number of characters in the extension.
The reason why the extension .jpg exists at all is due to the earlier versions of the file systems used at the time of the establishment of the standard. Specifically, Microsoft-developed file systems operated at a maximum of three letters for file name extensions, and this necessitated the shortening of the file name extension from .jpeg to .jpg. At the same time, Mac- and Linux-based systems kept employing the .jpeg extension.
Modern Microsoft-developed systems support file extensions of three or four letters, whereby the problem is eliminated. If you were to load a .jpg image and save it as a .jpeg, you wouldn't be able to find any differences between the two, regardless of the file system your device is using.
We can more or less safely conclude, then, that the .jpg vs .jpeg battle of the titans is a tie.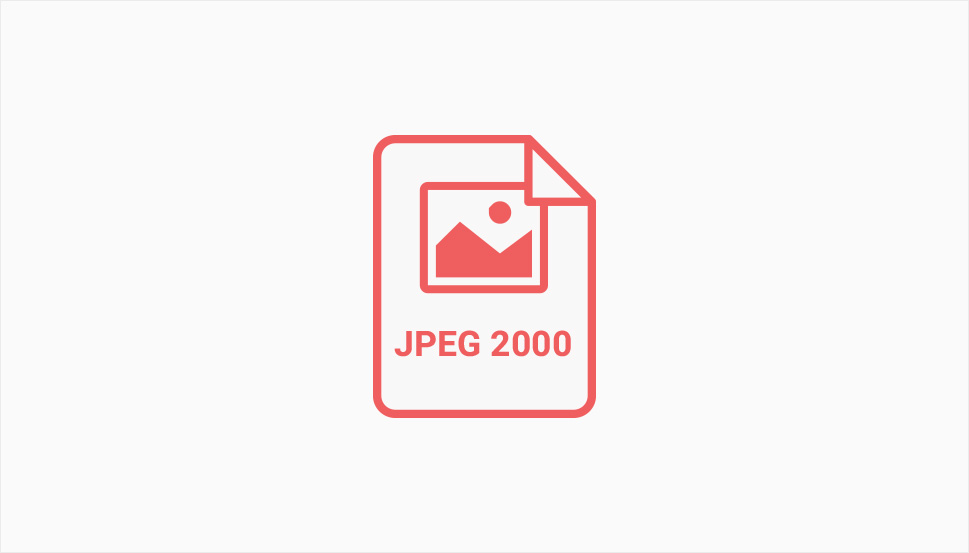 If you are using any kind of graphics editing software, you are likely aware of the ability to save an image as a JPEG 2000 file. The JPEG 2000 format is an updated version of the original standard. The updated version of the encoding standard uses lossless compression to encode image data into bits, as well as lossy, which is the characteristic of the previous version of the standard.
You may be tempted to take this to mean that the JPEG 2000 format is better all around and switch to it entirely, but there are two things you should take into account. The first is browser support: the format is only fully tested and accepted by Safari, and can therefore cause issues when accessed by other browsers. The second is that, while the new format supports lossless conversion, it still uses lossy conversion, too. This is to say that a JPEG 2000 image is not necessarily better than a .jpg or .jpeg.
Computer graphics can be raster images or vector images. A .jpg is a raster image. This means that it is a bitmap: a grid of pixels, each one encoded with one of the 16 million colours supported, which, when viewed as a whole, presents as an image to the human eye.
There are consequences to this: a raster image cannot be scaled indefinitely without loss in quality, making raster formats best suited for photographs and scans, but not great for any content which needs to be zoomable or scaled without exposing pixelation. This is why fonts, which are meant to be scaled for various purposes, are vector graphics, for instance.
Lossy compression means that some information is lost when encoding an image into the .jpeg file format. This is to keep the file sizes smaller, and, consequently, loading times shorter.
The format also lends itself well to digital photography, because the huge number of colours supported keeps the colour gradations appearing seamless and light quality intact, while the lines are blurry and show pixelation when zoomed in.
Web and Digital Photography Standard
For reasons discussed above, the .jpg format is the industry standard in both digital photography and online media. We have explained what makes a .jpeg great for storing digital photographs. The combination of file size and image quality, however, also makes it great for online image content. Raster images, including .jpg, are the industry standard, with JPEG 2000 only making slow inroads so far.
As you can see, there is a great deal of .jpg vs .jpeg confusion, not to mention what the JPEG encoding standard actually is, which one is better for which purpose, and how does the JPEG 2000 format figure in the whole story. However, we believe that this article sets the record straight: the .jpg vs .jpeg dilemma isn't something that should concern you, unless you care a great deal about how many letters your file extensions have. The JPEG 2000 format is another story, and you should be wary of using it on your website, at least until such time as it is supported by the most commonly used browsers.