How to Check Out the Older Versions of Any WordPress Site
Do you ever stumble upon a website that has a great design and wonder – has it always been that way? Or, do you tend to revisit the past through nostalgic lenses and would love to get reminded of what a certain piece of the web used to look like? Perhaps you simply remember a website that had a distinct look that you liked, and you'd love to relive it once again?
Luckily, there are different ways to see the older versions of almost any website that has ever existed on the web. This experience can be not only inspiring and entertaining, but it can even help you find all sorts of content that has been long gone.
This time around, we will share with you three different ways in which you will be able to see the older version of any WordPress site out there, so stay tuned.
Why You Should Check Out the Older Version of WordPress Sites
The appearance of websites is always changing and evolving, and rarely does anything online stay completely the same. Still, not everyone is willing to embrace the change, but they have to accept it nonetheless. After all, new website design usually brings new developments and improvements, which is, of course, exciting in itself.
That being said, seeing an older version of a certain website can have its own benefits. First of all, it can serve as a design inspiration. Despite constant new developments and trends in web design, sometimes it can be quite motivating to take a glimpse into the past and see what some of the designs used to look like. Some past trends have a tendency of coming back, and this is the case with web design as well. For example, the popular brutalism in web design is characterized by its experimentation and a tendency to revisit some old design shapes and colors. Oftentimes, it uses a 90s-inspired style (which is also widely used on its own) and pop culture elements. If you'd like to explore and use some of the older web design elements yourself, looking up past website versions will certainly be helpful.
Finally, there are some sites that go completely off the radar, i.e. they stop existing altogether. So, in case you want to find older content from such websites (or any website, for that matter), you can try looking them up (i.e. the version that still existed in the past). This way, you have a chance to use some of the elements you like or even recreate an appearance of a website that no longer exists. If you want, you can even look at what your own site looked like and use some "before" screenshots for comparison when creating something completely new.
Checking Out the Older Versions of WordPress Sites – 3 Different Methods
If you plan to check out the older version of any WordPress site, you'll be happy to hear there are a few different tools you can use to do so. Namely, these tools create website archives by taking snapshots of the site pages at certain periods. If there's anything to compare them to, it would be similar to WordPress backups you create. However, the main difference lies in the fact that these snapshots can be viewed and used by anyone on the web – not just you.
Also, it's important to note that the number of available snapshots can largely depend on a site's traffic and its overall popularity. And so, some sites can have little to no copies, while others can have hundreds, some even thousands.
Without further ado, we present you with three different tools that will help you find old versions of any site on the web, including WordPress-powered sites – Wayback Machine, Oldweb.today, and Library of Congress Web Archive. Check them out:
Wayback Machine is a tool created by The Internet Archive – one of the largest digital libraries on the web that has saved over 564 billion archived web pages so far. To check out the older look of a website you are interested in, simply head to their website and insert your website URL. Then, hit the Browse History button.
Once you do that, you will be presented with a calendar that contains different months and dates when snapshots were created, marked with green color.
If you want, you can also choose a different year to see any potential dates with snapshots made during that year.
Hovering over any of the dates will uncover a popup with the number of snapshots created on a given date, as well as the specific time. You will be able to click on the timestamp of your choice. Also, if you want, you will be able to open your site in a new tab with a right click.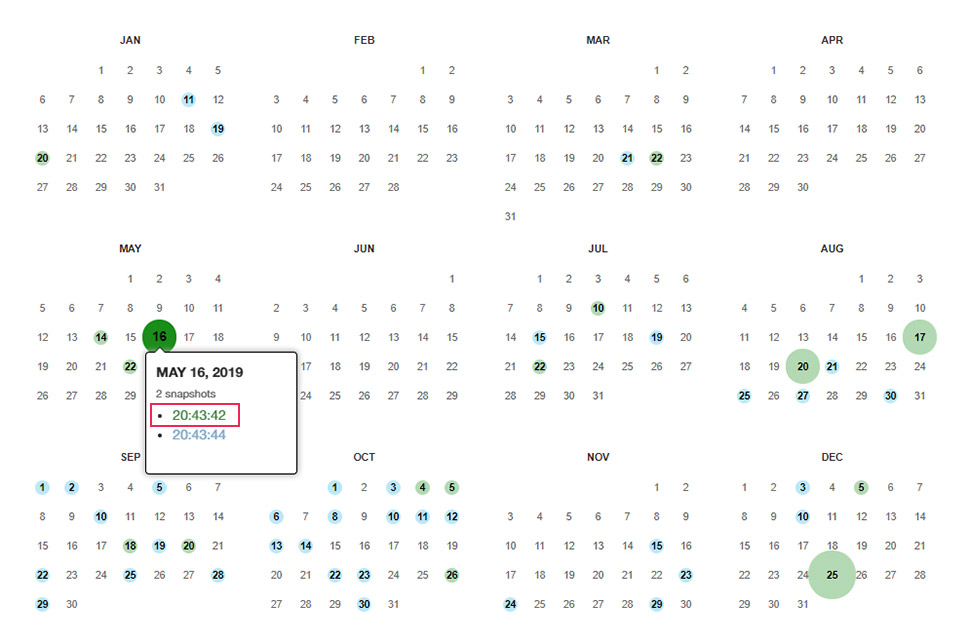 Once you do that, the tool will show you the cached version of the site, i.e. the way it looked on the date and time you specified.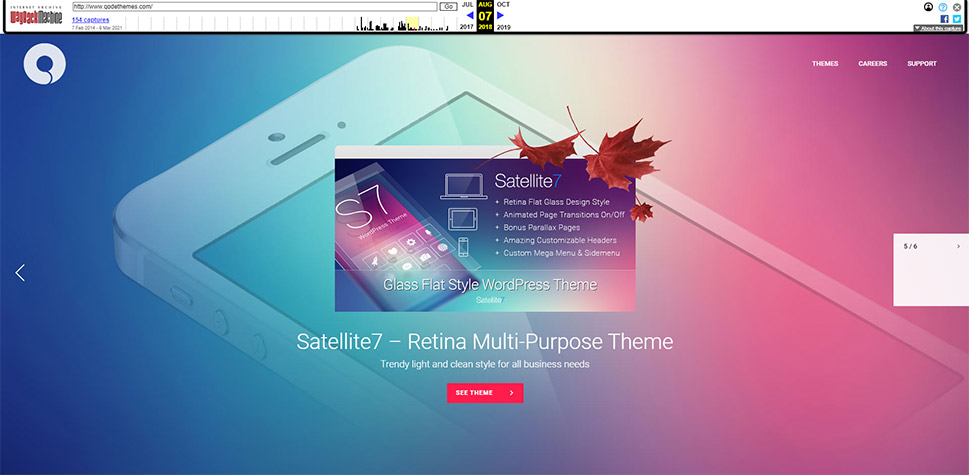 After the page is done loading, you will get to use it as you would any other page – click on links within it, click and view any images, etc.
Of course, you should note that not all links will necessarily work as not all pages will be cached. This is especially the case with huge sites that have tons of different pages.
If you would like to have a completely authentic (and maybe even nostalgic) experience from the past, then Oldweb.today is the right tool for you. Namely, this tool will allow you to view and navigate through older website versions while emulating old web browsers of that time. It works by using website copies of other archives (i.e. the Internet archive).
Go to oldweb.today website and select the browser from the dropdown. You will be able to choose from browsers such as the old versions of Internet Explorer, Netscape Navigator, Opera, and a few others.
After you choose the desired browser, you can enter your site URL.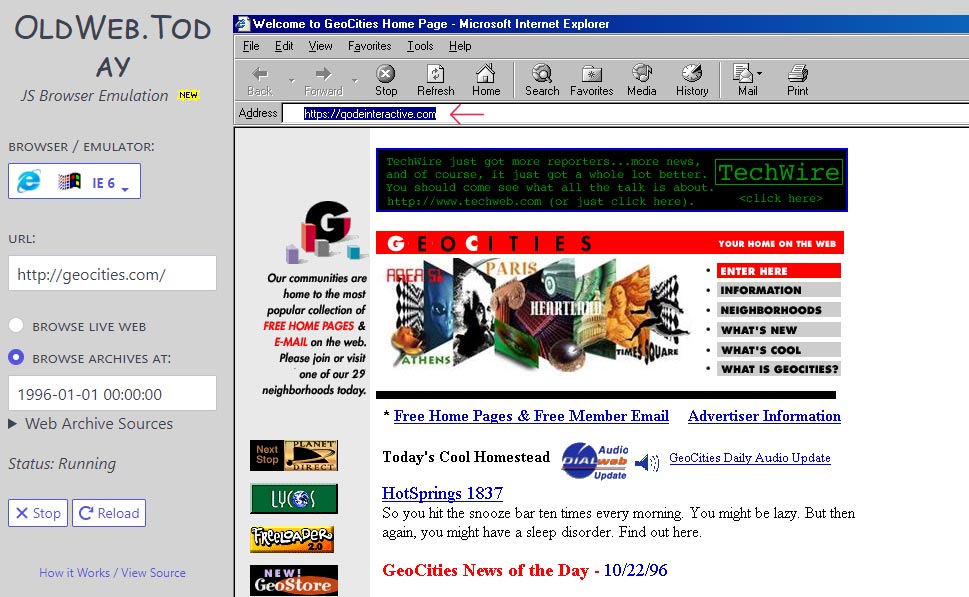 Also, check the "Browse Archives At" option and choose the desired date.
The tool will then show you the old version for the date you selected.
From then on, you will get to browse through your WordPress site and click on links, images, etc.
You should note, however, that this tool can take a while to load your site as it simulates some old browsers.
Finally, the Library of Congress, one of the largest and most important libraries in the world, features a great web collection that includes websites, newspapers, books, photos, and other types of content. It also offers a neat website archive search tool that allows you to see the older versions of websites, similarly to the two other tools we shared with you above.
To use this tool, you should select the Web Archives option from the dropdown and enter your URL. Then, simply hit the search icon and you will get the results.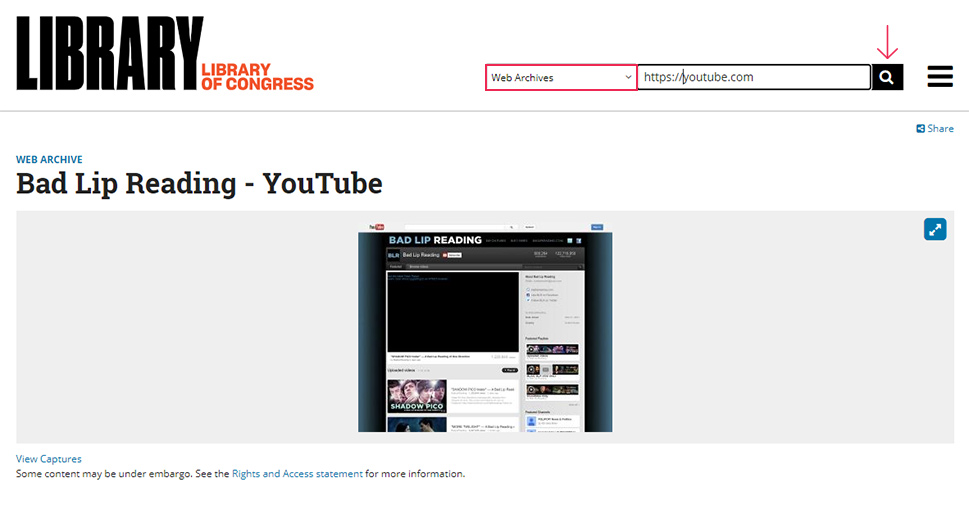 Choose the archive you want to view and then hit the View Captures button.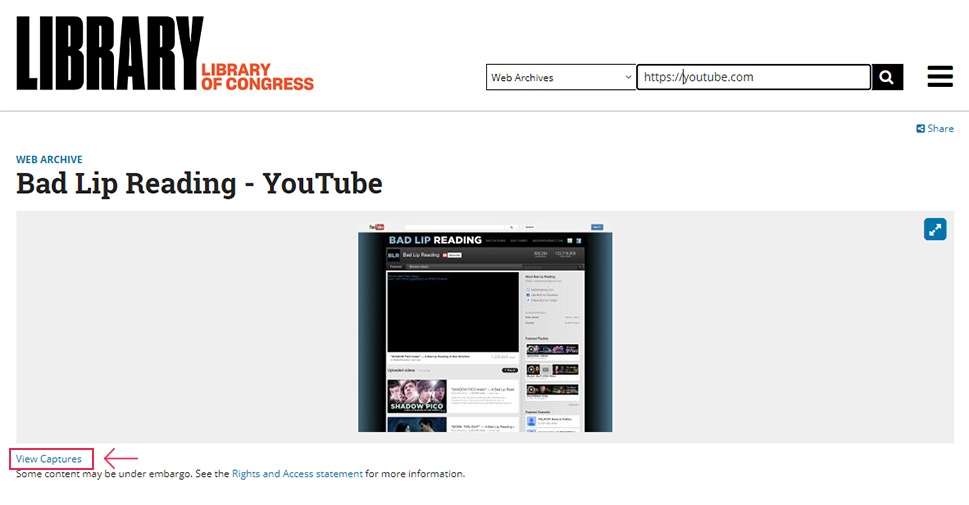 You will see that the results will look somewhat similar to the Wayback Machine.
You will be able to choose the year, the desired date, and the time for the existing version of the site/page. This tool will also let you open your site or page in a new tab. What's particular about this tool, however, is that it usually offers one timestamp.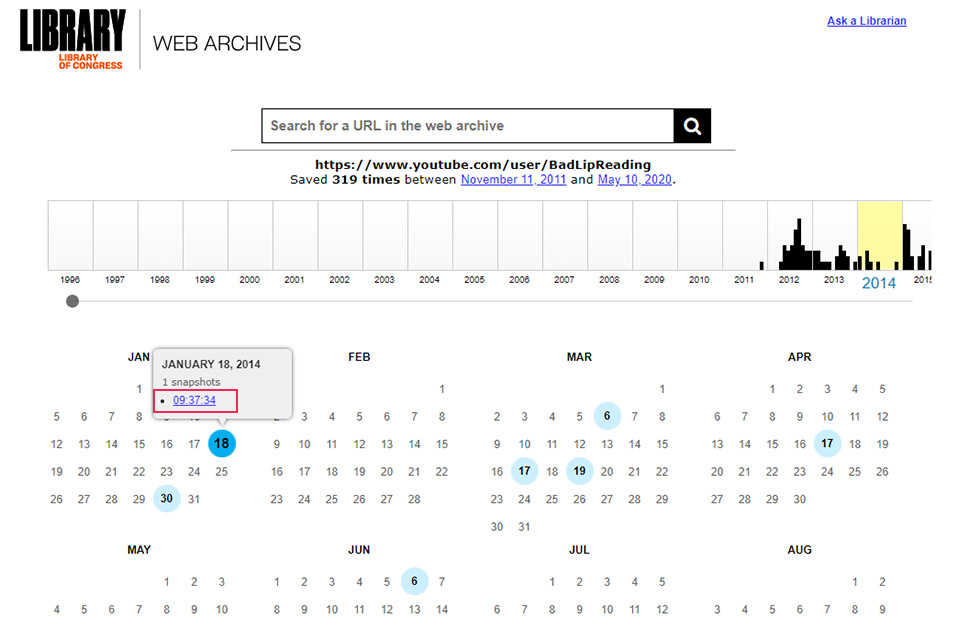 Click on the timestamp and voilà – you will be able to view and navigate through the old version of the site whose URL you selected.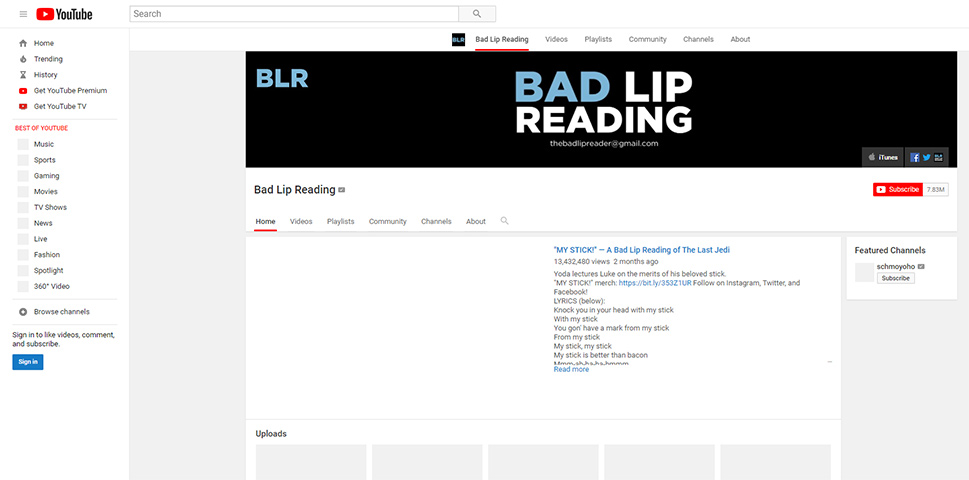 Checking out an older version of any WordPress site can be quite useful if you ever need to find some inspiration when designing your own website. Or, if you are simply feeling curious or nostalgic and would like to see what a certain website looked like in the past, we recommend using one of the three tools we presented above. Aside from the already mentioned benefits, these tools are great as they will also allow you to browse through the content of older sites that may not even be around anymore. Do not hesitate to check some of them out – who knows, it may turn out to be quite a fun and rewarding experience.