How to Add a WordPress RSS Sitemap to Max Your SEO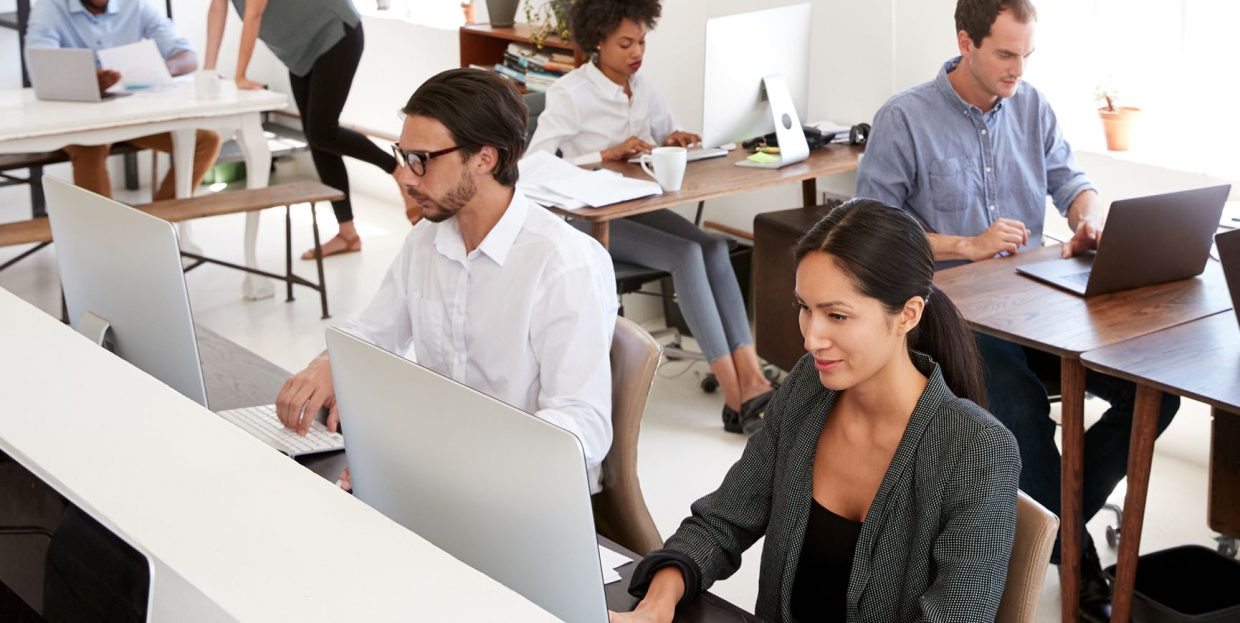 So you've added both an HTML and an XML sitemap to your website and now you're thinking – well, that's all there is to it, right? Wrong. While these types of sitemaps are extremely important for the SEO of your website, as they let both the users and Google know of all your pages and posts, the set can actually be completed by adding an RSS sitemap or feed, too. In this article, we're discussing why, and showing you how to add a WordPress RSS sitemap.
Why Your Website Needs an RSS Sitemap
A sitemap usually means two things. A user-visible HTML sitemap is a hierarchical list of all the pages under a domain. It serves as a roadmap for visitors to help them navigate the website and find what they need easily. As such, a sitemap is an important UX component.
The other type of sitemap is the one that's "under the hood" and it's not visible nor intended for visitors. Instead, it's created for the sake of Google (and other search engines) to inform it of all the pages and content you have on there, so it can crawl and index them. This is what we call an XML sitemap and it should be an integral part of your SEO strategy.
The XML sitemap is usually quite large as it contains information about all of your pages. The RSS sitemap, on the other hand, is smaller and lighter because it contains the most recent information about changes and updates to your pages. In simple terms, it lets Google know about your freshest content, so it can index it sooner.
It is therefore clear that for best results you should use a combination of both XML and RSS sitemaps.
Now, let's see how to set a WordPress RSS sitemap for your website.
Creating a WordPress RSS Sitemap
To easily add an RSS sitemap to WordPress, your best bet is to use a plugin. The one we recommend for this purpose is AIOSEO (All in One SEO), a multipurpose SEO plugin that packs a great set of SEO features and has a staggering 3+ million active installs. The features are too many to list, so we'll just say that it helps you with on-page optimization, it has a local business module, Rich Snippets Schema, robots.txt editor, easy integration with Google Search Console, various analysis tools and much more. Of course, it also has tools that help you add a WordPress RSS sitemap, which is a free feature (the plugin has a premium version, too).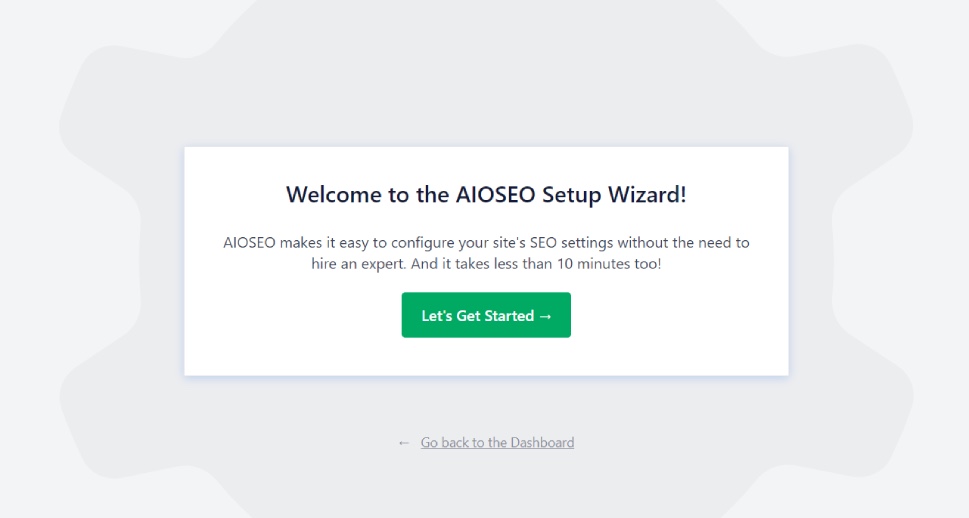 After you've completed the setup, you will find a brand new menu item in your dashboard header menu, called SEO. Any time you need to work on something using AIOSEO, you will click on this item, which will take you to a designated page with various tools and analytics.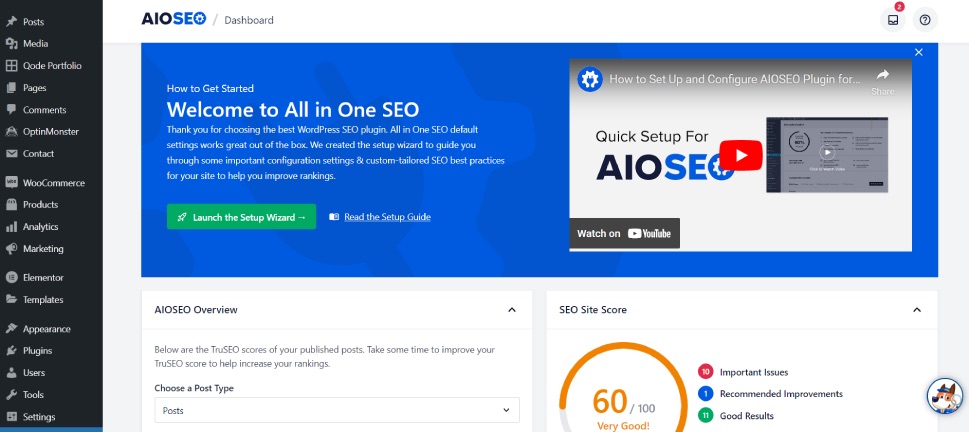 Scroll down the page until you reach a section that says Sitemaps. Click on the link that says Manage.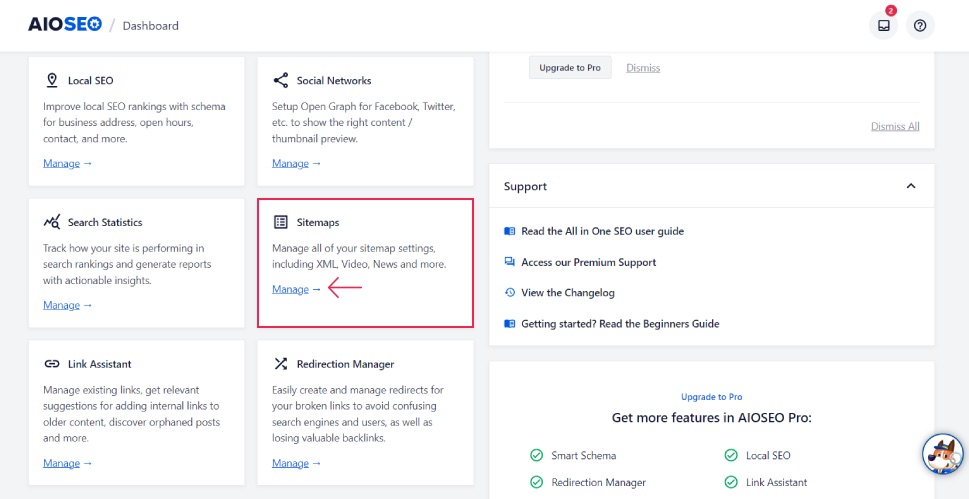 Click on the RSS Sitemap option in the horizontal menu. This will take you to the RSS setup section.
First, click on the toggle to enable RSS sitemap. You should also specify the number of posts to include in the sitemap. The recommended setting is 50 or less, because the RSS sitemap is supposed to be small and light.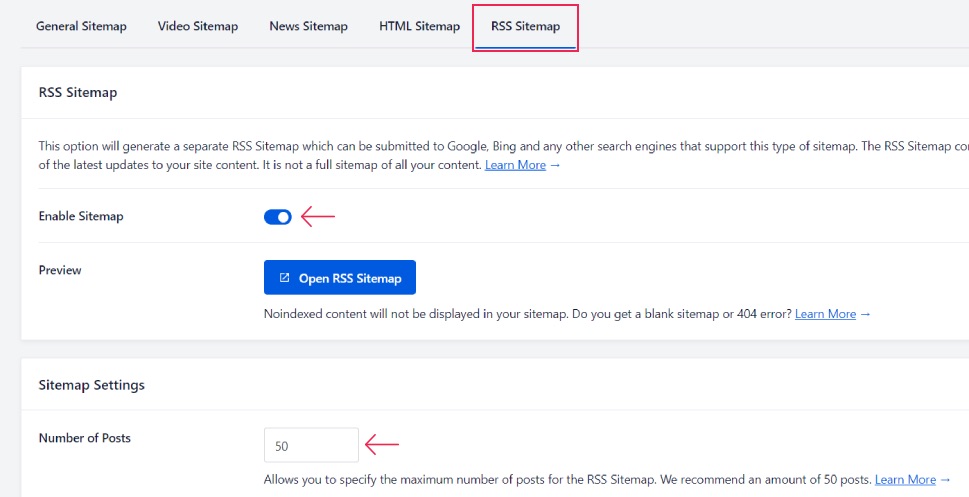 If you click on the Open RSS Sitemap button, the current map will open in a new tab so you can see which pages are included. It will look something like this, but with your URLs, of course:
The last option allows you to choose which post types you want to include in your WordPress RSS sitemap. The Include All Post Types is the default option, but you can uncheck it if you only want to include certain post types – just posts, just products, just pages, landing pages, portfolio, or a combination of those.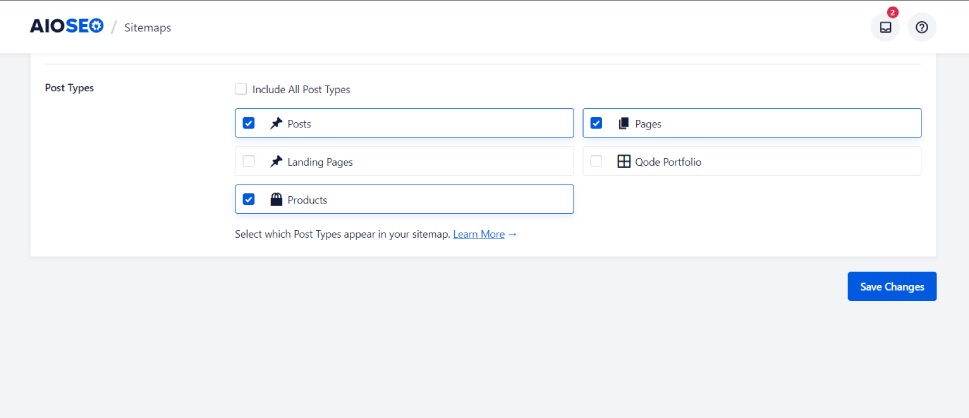 Lastly, click on Save Changes and that's it – the plugin will automatically create and add an RSS sitemap to your website.
Adding a WordPress RSS sitemap is actually a piece of cake, as we saw. AIOSEO is an excellent plugin that can help you with many of your SEO tasks, so by installing even the free version you will enjoy other benefits too, not just the RSS sitemap feature.
Combining XML and RSS sitemaps is an excellent way of letting Google know what you got going on your website, and also of keeping it updated with your freshest content. You basically have no excuse for not having one!