How to Make Pages or Posts Private in WordPress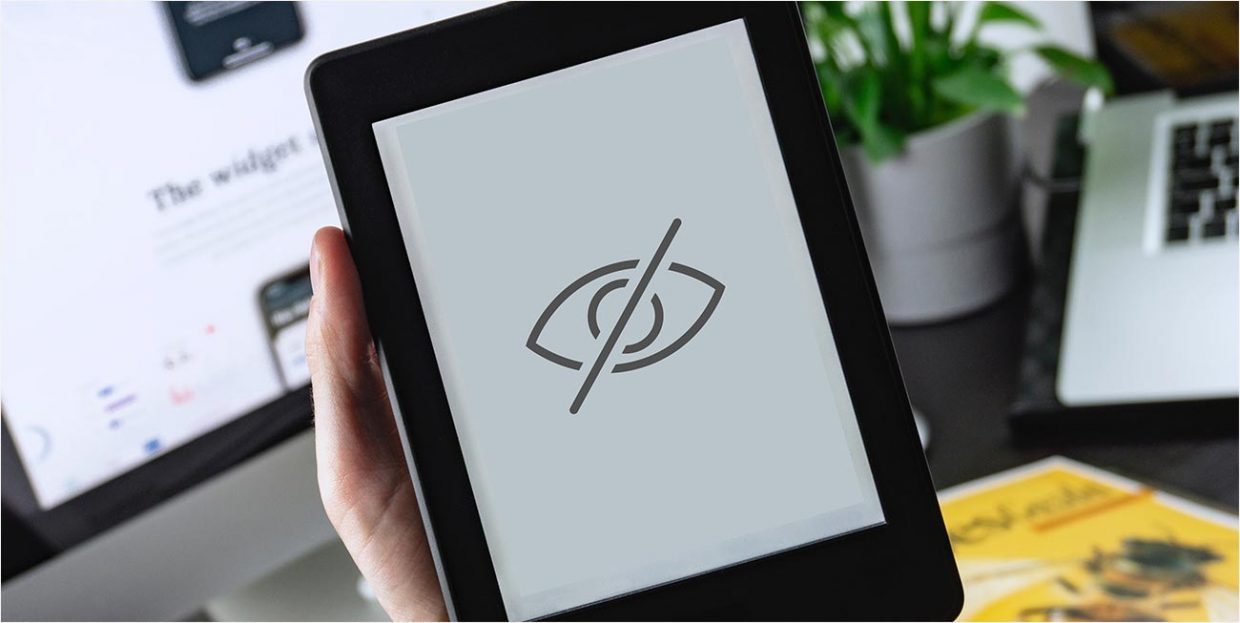 WordPress is all about content publishing. It hardly makes sense for anyone to make their WordPress pages and posts private then, does it? Well, in fact, there are many situations in which private posts and pages come in handy. In this article, we're going to talk about those occasions and show you how to set your pages and posts to private, as well, whether you're using one of the premium WordPress themes or the default, free one.
What Is a Private Page or Post in WordPress?
As the name implies, a private WordPress page or post is not visible to the public. Depending on the settings, it may only be visible to one or a couple of users, and that's it. Even if a visitor has the URL for a certain page, he or she won't be able to see it if it is set to "private."
A private page/post contains private content visible only to those with the right permissions. In order to understand permissions, let's first go through WordPress user roles:
Administrator. This is the site owner with the ability to access, add, edit, delete and publish posts and pages, add and remove users, install themes and plugins and change settings in the Dashboard.
Editor. This user can access and modify (add, edit, delete, publish) posts but cannot install plugins or themes.
Author. This is the user that can only modify and publish their own posts. Posts written by other users are off limits.
Contributor. Can write and modify their own posts but cannot publish them.
Subscriber. The only function that is available to this user is logging in to view the site content and managing their profile.
The only user roles that can view, edit and delete private pages are Administrator and Editor. The initial permission for setting private pages/posts can only be granted by the Administrator.
Basically, private pages and posts are inaccessible to everyone except the Administrator and the Editor. For everyone else, the page/post is strictly off-limits, until the visibility setting is changed from "Private" to "Public."
What is the Purpose of Private Pages and Posts?
Now that we know what private pages and posts are, let's take a look at what they're used for.
Private pages/posts are actually quite handy in many situations:
Tweaking content or design. Private pages or posts are ideal for situations when you're not quite ready to publish them just yet. The content may need some editing or the design may require tweaking. Setting the page or post on private allows you to work on it in peace until you're good and ready to publish it.
Launching a product or a service. Sometimes a product needs to be placed in a live environment, in order for all stakeholders to see how it looks and works. You can control who gets to see what, and the page is locked for all guests until everyone agrees it's ready.
Closed forums and communities. Thanks to their restricted nature, private pages are ideal for exclusive forums and online communities with private content that is password-protected.
Internal pages. A lot of companies use private pages and posts to share internal instructions, guidelines, training material and other content that is not exactly secret but that the visitors still shouldn't get to see.
Private blogs. For many people, a blog is like a journal. Sometimes we want to share our thoughts with the world, but sometimes we want to keep it to ourselves, or perhaps share it with a special group of friends and family. And that's why we need private pages/posts.
Should You Use Private Pages/Posts for Sensitive Information?
Due to the fact they are restricted and not accessible to everyone, private pages and posts or pages that are password-protected can be used for sharing content that is, to a certain extent, private or classified. However, this does not mean it is suitable for publishing sensitive information.
First of all, private pages/posts are visible to everyone with admin and editor credentials. Some websites have multiple users with these roles, which doesn't exactly guarantee top security.
In addition, private pages/posts are not meant to serve as vaults for sensitive information. They are simply not secure enough. So if you were thinking of using them for customers' private information, contracts and similar material – don't.
How to Set Up a Private WordPress Page or Post
Now that you know all there is about private pages and posts in WordPress, it's time to learn how to make them. You don't need to install anything – WordPress comes with built-in options for creating private pages and posts.
1. Log into your Dashboard and navigate to Pages. Now, depending on whether you want to change the privacy settings for an existing page or create a new private page, click on either All Pages or Add New. If you clicked on All Pages, choose the page you would like to set to private.
2. You will see the Visibility option to the right of the editor. Click on Edit next to where it says Public to change the setting.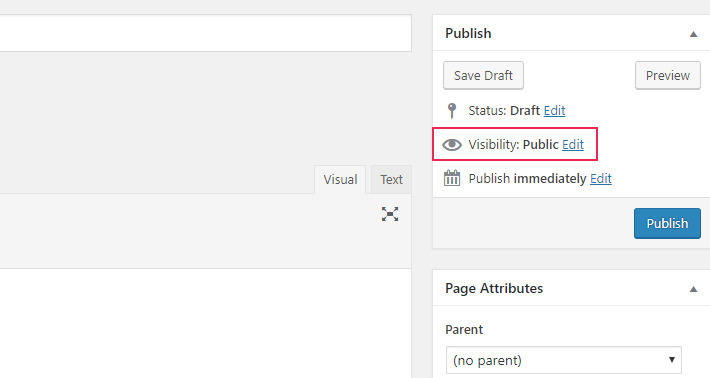 3. Select Private and click OK.
4. Finally, click on Update in case you were editing the visibility of an existing page, or Publish, for creating a new private page.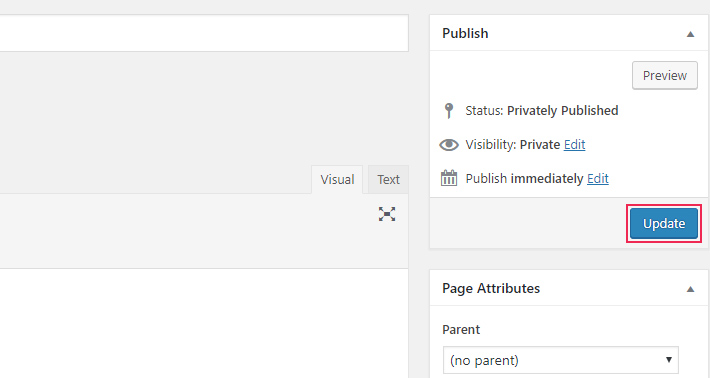 The steps are similar as for making a page private.
1. Log into your Dashboard and navigate to Posts. For making an existing post private, select the post and click on it. For creating a new private post, click on Add New.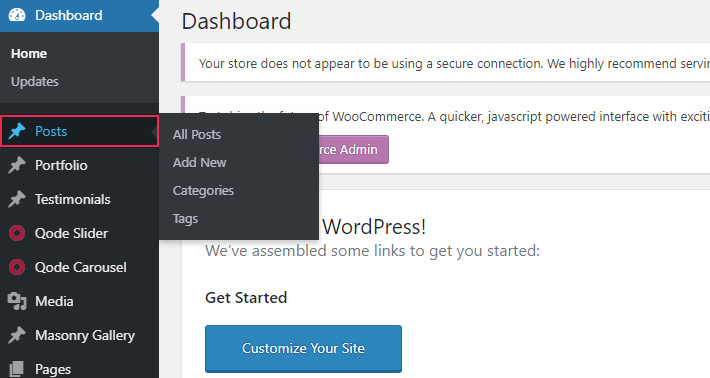 2. Same as for pages, the Visibility option will be located to the right of the editor. Click on Edit and then on Private.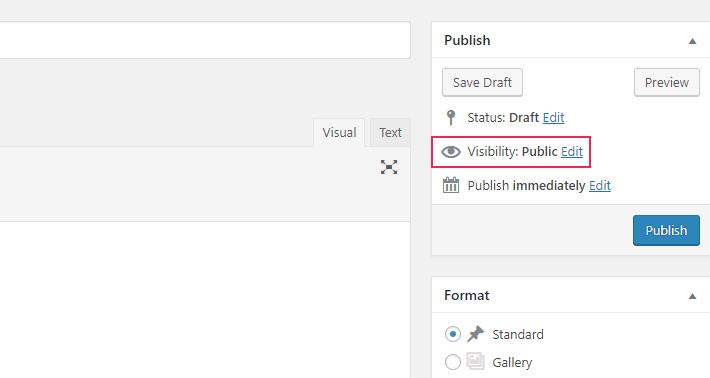 3. Click on Update if you're making an existing post private, or on Publish to create a new private post.
As you can see, making pages or posts private in WordPress takes only a few clicks of your mouse and can be very useful in a variety of contexts.Remember that, even when they are password-protected, private pages are not suitable for important or sensitive information and always pay attention to whom you're assigning user roles and their capabilities.