5 Best YouTube Gallery Plugins for WordPress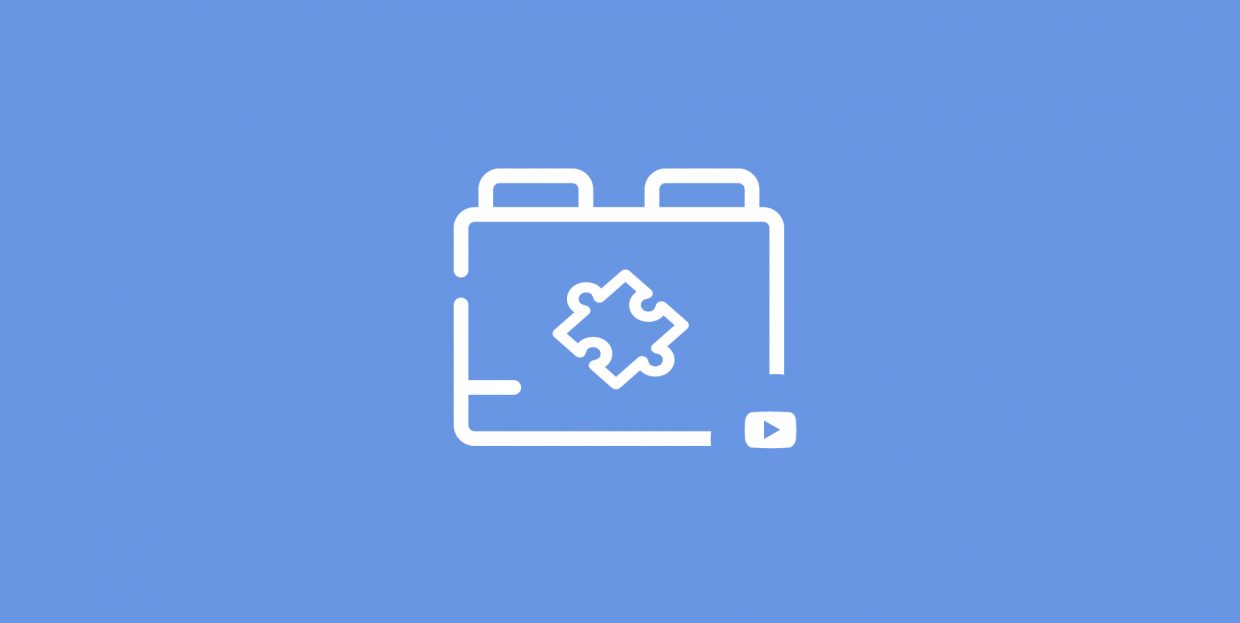 Video content is a highly effective way to engage your website audience and gain a good reputation in your industry. Likewise, it is one of the essentials for promoting your website on social media, with some of the popular platforms that include the likes of TikTok, YouTube or Vimeo. And while each of these video services has its own advantages, YouTube can be safely considered the leader of video platforms. It is a search engine, a video hosting service, and a social network all at once, with a vast online community and a massive creator base that produces fresh content every day.
While embedding YouTube videos in WordPress is easy to do, if you want to insert more than one video to your page or post, it might be more practical to use a video gallery instead. Fortunately, there are many WordPress YouTube gallery plugins available on the web that you can use for that purpose. Not only can video gallery plugins help you create a better user experience for your visitors, but they can also optimize the loading speed of your videos and improve your website's performance. Moreover, if you use a video gallery plugin in this way, you will get to organize your YouTube videos in a more streamlined manner by creating beautiful and user-friendly video galleries on your site in no time, all without using any code.
Here are some of our top picks: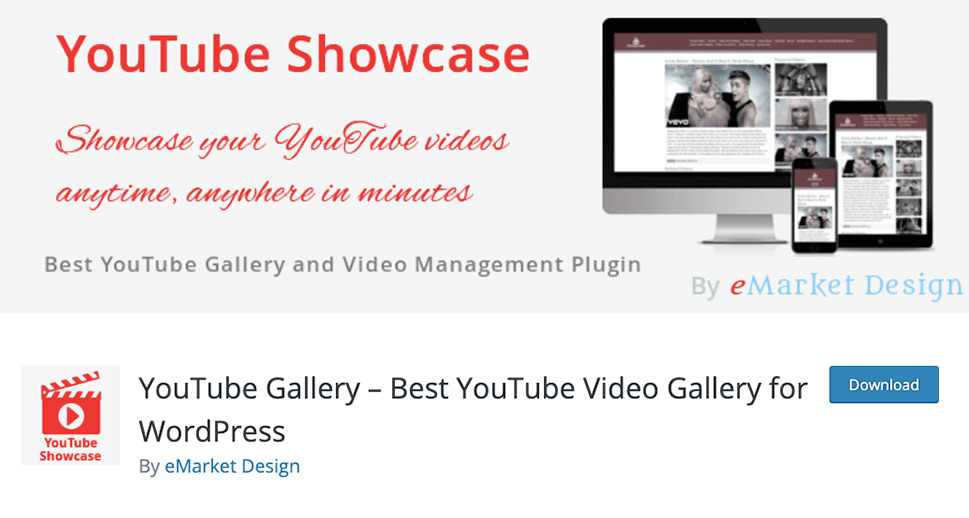 Designed for simplicity, YouTube Showcase is a YouTube video gallery plugin that will allow you to display YouTube galleries on your WordPress site. The plugin is quite practical and comes with a setup assistant that can automatically create two types of video gallery pages – YouTube Video Gallery and Grid Gallery. The former allows you to display your YouTube video thumbnail navigation at the bottom, adjust the number of videos shown using a shortcode, and order your videos by the latest video first. As for the Video Grid Gallery, it lets you display high-resolution video thumbnails in a four-column responsive layout, with the ability to display up to 16 videos per page (new videos will be displayed in a new page after the 16th video, and your visitors will be able to access them using page navigation). The plugin also comes with two widgets (Featured YouTube Videos and Recent YouTube Videos) that will allow you to display your videos in a sidebar.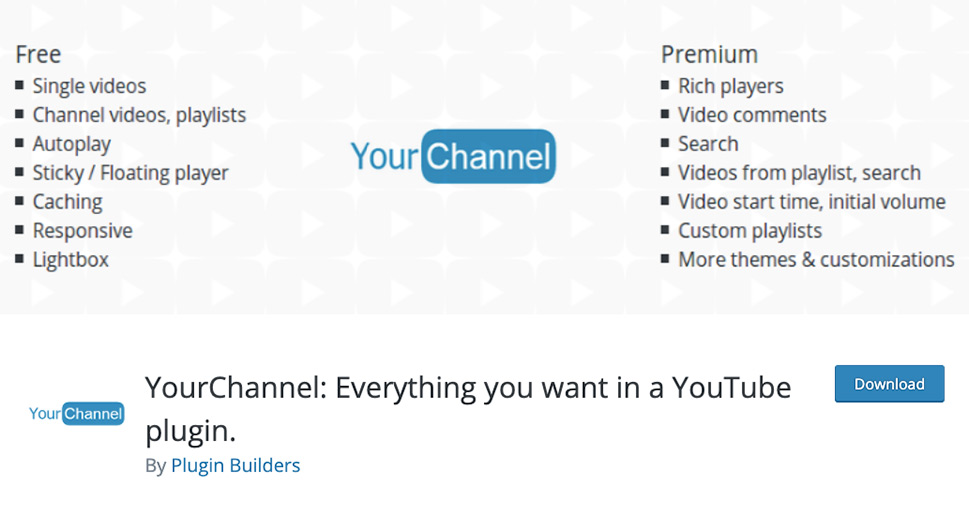 This plugin is great for anyone who owns their own YouTube channel and creates or curates videos. The only thing you need to do is enter your username or channel ID and the plugin will automatically generate a video gallery on your WordPress site. The YourChannel plugin will display things like banner image, profile picture and username, single videos, uploads, and total videos and views, among other things. Of course, what you wish to display is entirely up to you.
In addition, you will get to choose from seven different video thumb styles, play your videos in a lightbox or inline, and use a smooth transition feature. The plugin is also translation-ready, comes with an RTL support, and can automatically play your videos as well.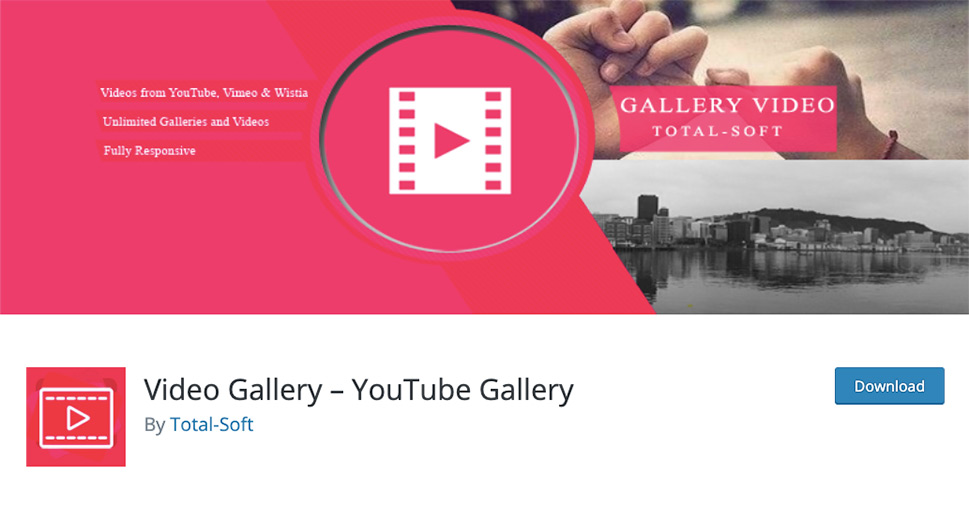 Here is another responsive and user-friendly YouTube video gallery plugin designed to seamlessly showcase your video galleries on any screen size. Video Galley comes with a user-friendly editor and 16 different themes as well as 9 gallery layouts that will allow you to fully customize your gallery according to your preferences. Other features include a video lightbox effect, gallery pagination, etc. You also have technical support available at your disposal 24/7, which is great considering the plugin can also be used for free.
The pro version of the plugin contains some additional features, like the ability to choose background colors, font style, border, hover effects, and so on.
The pricing for Video Gallery starts at $15 for one website.
YouTube Feed is a plugin that markets itself as a simple, but customizable YouTube plugin that will allow anyone to add YouTube videos on their site, fast – regardless of their design or coding knowledge. What's also great about the plugin is that it loads your videos only when your visitors start to engage with your feed, which contributes to the faster loading of your page. You will also get to display as many feeds as you like, on the same page, or across different pages of your website. The feed of the plugin will adopt your website's style, but if you want, you can still easily customize it in any way you like.
The pricing for YouTube Feed starts at $49 for one site.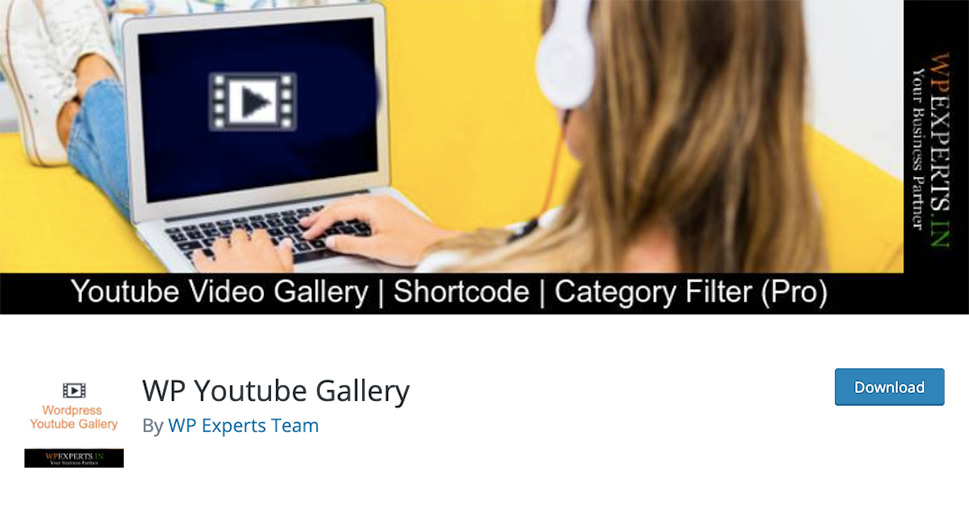 WP YouTube Gallery is a simple and lightweight plugin that gives you the ability to add your YouTube video gallery on any page with the help of a shortcode. The features that you get with the free version of the plugin also include the option to show or hide your video title and content, as well as to define the limit of your content.
If you decide to go pro, you will get access to more features, such as a lightbox video popup, the ability to list your videos using pagination, disable related videos, and manage the order of your videos, among others.
As for the pricing, it starts at $30 for a personal plan (one-time payment for a single site).
By using one of the YouTube video gallery plugins we presented above, you will be able to add beautiful and responsive video galleries to your WordPress site with ease. This will also contribute to the overall user-friendliness of your web page and boost its speed and performance in general.
If you ask us, you won't go wrong if you pick any of the plugins from our list. Still, personally, we have to single out the Video Gallery – YouTube Gallery plugin as one of our top choices. The plugin has one of the best-rated free support systems on WordPress.org and comes with many practical features both in the free and paid versions, the latter of which is reasonably priced, too.