11 Best WordPress Plugins Every Business Website Needs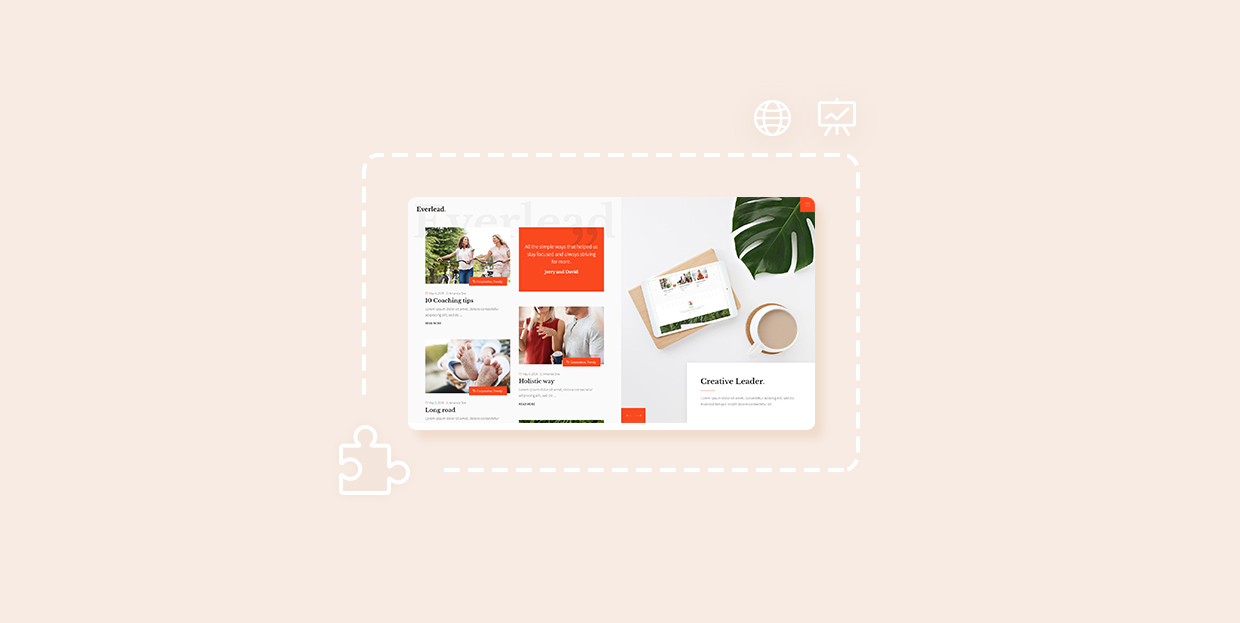 If you want to present your business online in the best way possible, you need to have the right set of tools to optimize your website to its fullest potential. And if WordPress is your platform of choice, this is where plugins come into play.
In a nutshell, WordPress plugins are handy pieces of software that provide additional functionality to your website. If you install some of the many available WordPress plugins, not only will you maximize your website's performance, you will also have the potential to increase your visibility on search engines and provide better user experience to your visitors. As a result, you can expect bigger traffic, and by extension more sales and a boost of your business.
Given that there are over 55,000 plugins in the WordPress.org repository – and that's not even counting the premium ones – it can be challenging to find the best WordPress plugins for your website. There are also many premium WordPress themes that already come packed with some of the best plugins on the market, but in case you want to have more options, we've compiled a list to help you figure out the ideal plugin combination for your business needs, whatever your niche and industry.
Without further ado, here are 11 best WordPress plugins that can be beneficial for every business website:
If you want to keep track of your website-related statistics and analyze the different ways in which your site can grow, then a WordPress analytics plugin can help you out immensely. The Google Analytics plugin by MonsterInsights is one such tool which can be downloaded and used completely for free from the WordPress repository. With over 2 million active installations, this is the most popular Google Analytics plugin on the web.
Even though Google Analytics is undeniably the most powerful analytics tool on the web, many still avoid it because they find it too complex to use. However, thanks to this plugin, you can connect your WordPress website with Google Analytics and view all the important insights right within your WordPress dashboard, which makes the entire thing easier and more efficient.
Some of the many features you get are the ability to view various statistics related to your website, such as the audience report (that lets you know which type of demographic views your website), behavior report (shows you how people find your website), search console report that notifies you about your Google ranking, and so on. Plus, you will be able to track users across all platforms and devices thanks to the Universal tracking feature.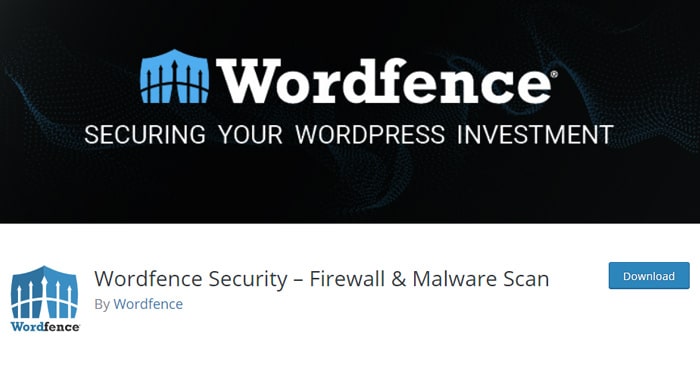 In order to have a stable and reliable website, you also need to have a solid protection that will shield it from any attacks and intrusions. You want to preserve all your hard work and effort, after all.
Wordfence Security is a dependable plugin that offers many useful options that will help you keep your website safe. These include a malware scan, a web application firewall which detects and blocks malicious traffic, login security, and so on. Moreover, you also get a feature called WordPress Central, which allows you to manage the security of multiple sites at once and assess their security status in one view, among other things. If you want, you can upgrade to Wordfence Premium which comes with some extra options such as the real-time firewall rule and malware signature updates via the Threat Defense Feed, as well as the security scanner checkups that allow you to see if your site or IP have been blacklisted for malicious activity, spam or other issues.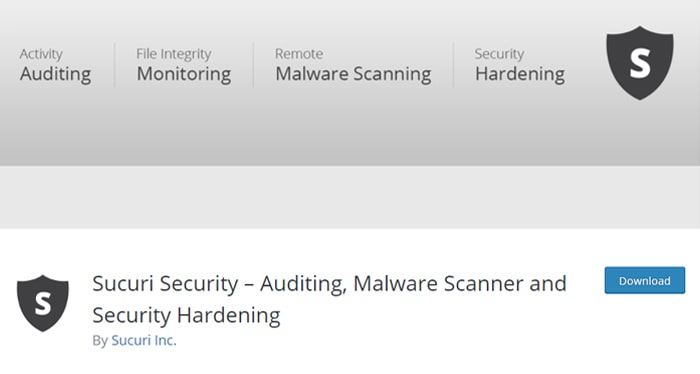 With a whopping number of 600,000+ active installations, Sucuri is another popular plugin that offers many handy features for the protection of your WordPress-powered website. The features include Security Activity Auditing (the act that monitors all security-related events within your WordPress install), Remote Malware Scanning, Blacklist Monitoring, Post-Hack Security Actions, and Security Notifications. If you want to have a Firewall feature included, however, you have to upgrade to the Premium version (with that basic pricing at $199.99 a year).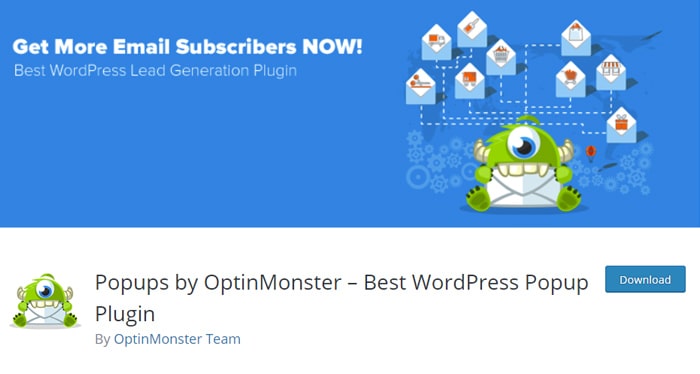 If you want to boost your conversions and generate more sales for your business, OptinMonster is an ideal plugin for the cause. This popular software helps you transform visitors into customers by helping you to create popups and opt-in forms with a drag-and-drop builder. You can also choose from 75+ premade templates and customize them to fit your needs. There are multiple form types you can create with OptinMonster – from floating bars and lightbox popups to fullscreen overlays.
In addition, there are features such as Advanced Traffic Redirection that allows you to send your traffic to your most important pages, the Exit Intent Technology that launches a targeted popup message as the user is about to leave your website, and more. This plugin also comes packed with the OptinMonster widget which is one of the best WordPress widgets to place your campaigns in your sidebar, or any other widget area of your site.
Finally, we have to note that while the OptinMonster plugin can technically be downloaded for free in the WordPress repository, you still have to pay to activate it. This requires creating an OptinMonster account and choosing one of the available pricing options, with the cheapest option starting at $9.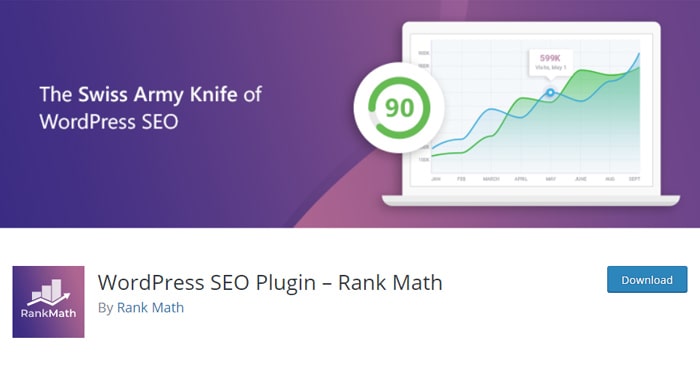 We cannot overstate the importance of your website's search engine optimization. If you don't get a solid rank on Google, your potential customers won't be able to find you, which is crucial if you want to grow your business and increase sales.
RankMath is a super-fast and easy-to use WordPress SEO plugin which comes with all the tools needed to improve your website's SEO. The plugin currently has over 200,000 active installations on WordPress.org, and is available completely for free. This is pretty impressive, considering that it offers a wide array of features which other plugins only make available if you upgrade to the premium version.
Some of the RankMath's features include Google Schema Markup and Google Search Console integration, the ability to Optimize Unlimited Keywords, Google Keyword Ranking, Advanced SEO Analysis Tool, Internal Linking Suggestions, and many more. If you find any of that interesting and want to find out more about this amazing plugin, make sure to check out our full Rank Math review.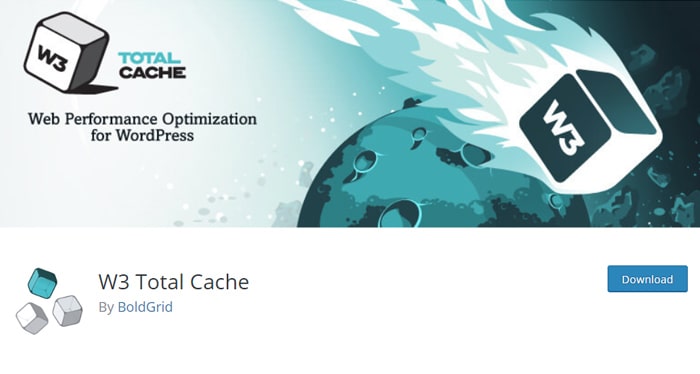 Speed is also one of the important factors for good ranking of your website. It can prevent users from leaving your page because it's loading too slow, and as a result, can bring you more traffic and conversions.Caching is one of the major factors for page speed, so if you want to boost your website's speed and performance, you should install a caching plugin.
W3Total Cache is a plugin that will efficiently store your website data in cache, all with the goal of making your website load faster the next time a visitor gets access to it. The plugin uses Content Delivery Network integration and other innovative practices to improve server performance and page load times. Some of the features of W3 Total Cache include SSL support, Accelerated Mobile Pages (AMP) support, caching of pages and posts in memory, disk or CDN, caching of CSS and JavaScript, caching of feeds, search results pages, minification of code and so on.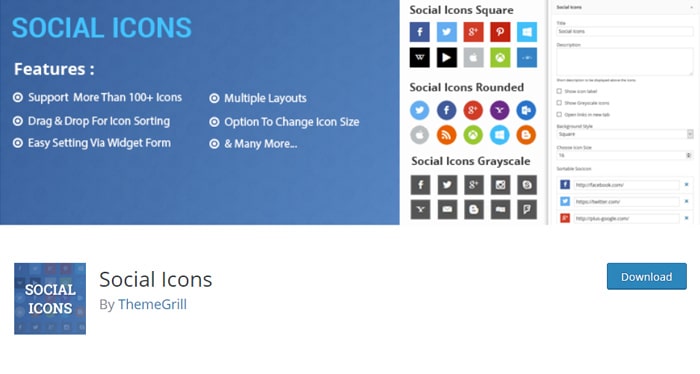 Using social media to promote your website (and vice versa) can also greatly benefit your business, in terms of visibility and user engagement, which is why you might want to consider installing a Social Icons plugin. This free plugin (with over 800,000 active installs) allows you to display your social icons anywhere on your website by using a shortcode, or by adding them as a widget to your sidebar. It comes with the support for 200+ social networks, and has the options that let you easily change the icon size, different backgrounds (square, rounded or greyscale) and sort the position of your icons with a simple drag and drop.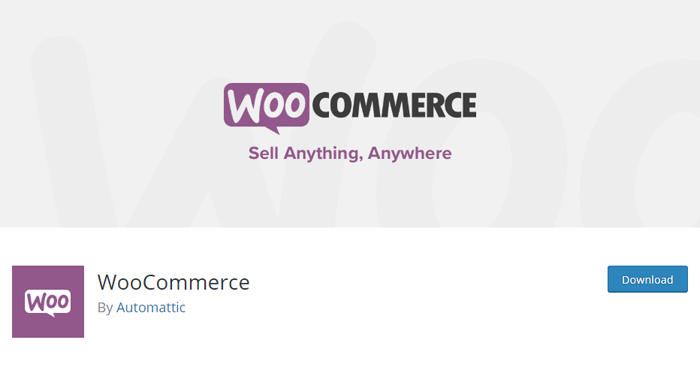 If you own a business that has products to sell, then adding an online store to your website is a must. Powering over 28% of e-commerce websites worldwide, Woocommerce is the most popular ecommerce plugin that comes with everything you need to create a functional online store and provide a seamless customer experience to your visitors.
Product, Cart, and Checkout pages, secure payments, configurable shipping options, and automated tax calculations are just some of the features you get if you install this handy ecommerce WordPress plugin. And, in case you want more options, you can always check out many available free and paid extensions.
If you're only now starting out with WooCommerce, you can also take a look at our comprehensive WooCommerce tutorial and learn everything you need to know about this popular platform.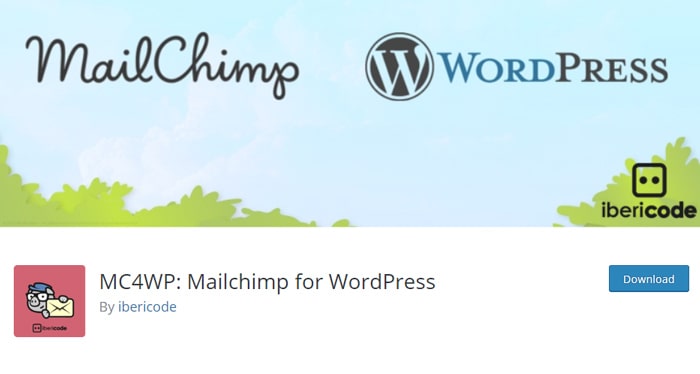 Mailchimp is a newsletter service that allows you to send out email campaigns to your subscribers. The Mailchimp for WordPress plugin itself allows you to integrate your WordPress site with your Mailchimp account, which makes it great for email marketing and boosting your business as a whole. Another reason why this platform is great is the fact that it is completely free to use if you stay within the limit of sending 12000 emails per month, and don't exceed the limit of 2000 subscribers (for more, you do have to pay).
The Mailchimp plugin will let you add subscription forms to your blog that are not only good looking, but, more importantly, also user-friendly and completely optimized for mobile devices. There's also a List segmentation feature that allows your readers to select relevant topics they want to receive information about, which gives you the opportunity to send them more targeted emails. Plus, with the Reporting tool, you can analyze the way your readers interact with your emails (for example, you can see how many times the mails were opened, who opened them, which links have the most clicks, etc.). This is particularly useful as it allows you to monitor the performance of your email campaigns and helps you see where you can improve.
The premium version of Mailchimp for WordPress comes with additional features, such as email notifications, the possibility of easily styling your forms, detailed reports and statistics, Woocommerce integration, and more.
Memberpress is an easy-to-use plugin that will help you build a membership website or introduce the membership capability to your site or blog. In addition to controlling which users can access your content by creating subscriptions, you will also be able to manage your members and grant and withdraw access to your posts, pages, communities, and more – all according to their membership type.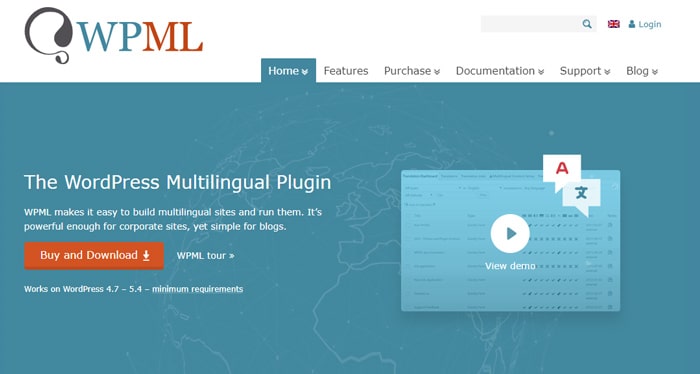 WPML is an excellent plugin for creating multilingual sites. This means that you can easily translate your pages, posts, custom types, taxonomies, menus, and so on. The plugin comes with full support and is compatible with many WordPress themes, plugins, and page builders. Also, you get to fully optimize your website's SEO in multiple languages, which will not only allow you to set the SEO meta information for translations, but also let you have complete control over your URLs, among other things. Thanks to WPML, search engines will grasp the structure of your website, in turn driving the right traffic to the right language pages.
The pricing for WPML WordPress blogs starts at $29.
We've reached the end of our list of best WordPress plugins you can use to boost the exposure of your website and enhance the growth of your business. Some of these plugins can be downloaded completely for free, some offer the possibility of extension if you choose one of the available pricing plans, while others are premium right from the get-go.
Of course, which plugin you will go for also depends on your budget, on the type of business you run (for example, whether you run a small business, a medium-sized one, or a huge corporation), as well as on your website's goals. Still, most of these plugins are universally essential, since they come with features that will further strengthen your website's safety, boost its speed, make it more user-friendly and optimize it for search engines. In short, you can't make a wrong choice with any of the plugins from this list.